"The Best Mix Of Hard-Hitting REAL News & Cutting-Edge Alternative News On The Web"
April 25, 2018
Unreported Connections Of The NXIVM Sex Cult With The Battle to Eradicate Human Sex Trafficking

By Susan Duclos - All News PipeLine

It never ceases to amaze me how the mainstream media can report on a huge story, offer up a myriad of details, yet deliberately not step back and look at the bigger picture that emerges with each new revelation.

Case in point the arrest and indictment of NXIVM "sex cult" founder, Keith Raniere, also known as "Vanguard," and actress Allison Mack, charged with a variety of crimes for running a sex slave ring.

What the media hasn't associated with these arrests and charges is the overall big picture of an organized effort on the part of the Trump administration to eradicate human trafficking, as the NXIVM arrests occurred shortly after the U.S. government seized the website Backpage and affiliated websites, while unsealing a 93-count indictment against seven individuals for human trafficking, including trafficking minors for sexual abuse.

NXIVM SEX CULT

According to some accounts, in October 2017 it was revealed that NXIVM was not the "self-help" group for women that it billed itself as, and was in fact a sex cult where women were ritually humiliated, branded, starved and forced to have sex with the founder, Raniere aka Vanguard. Other details that have emerged showed the women were forced to offer "collateral," be it embarrassing information, or naked images in order to be controlled.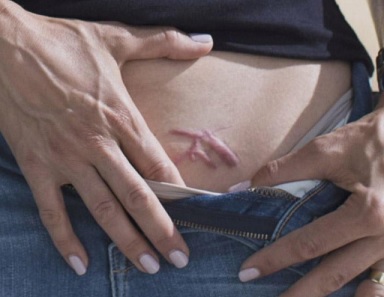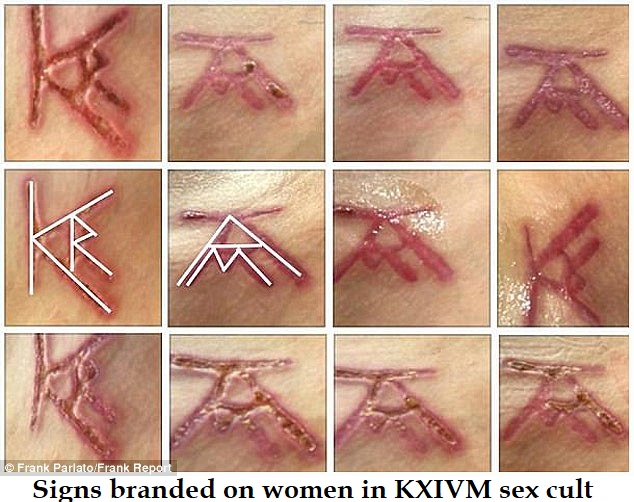 (Victim Sarash Edmondson revealed the brand)


In March Raniere was arrested in Mexico, while staying at a $10,000 a week villa, after a months-long manhunt, charged with sex trafficking and forced labor and was arraigned in Texas before being brought back to Brooklyn to face charges for what is described as a "lifetime of scamming and abusing women," by New York Post.

In late April Smallville actress Allison Mack was arrested for her role in recruiting "slaves" for Raniere, and her "role" in the NXIVM sex cult.

Via NYP:


Mack, 35, was Raniere's direct "slave" and had a sexual relationship with him — but also acted as a "master" to other slaves, who were forced to have sex with Raniere and get his initials burned into their pubic region with a cauterizing pen, according to the criminal complaint.

As the women were being branded like cattle, Mack allegedly placed her hands on their chests and told them to "feel the pain" and to "think of [their] master," prosecutors say.

The actress first lured the women into the secret society within Nxivm known as "The Vow" — and cajoled them into providing "collateral" like embarrassing photos and statements to use as blackmail, federal prosecutors allege.

She then allegedly groomed the slaves for sex with Raniere — ordering them to adhere to extremely restrictive diets, refrain from removing their pubic hair, and to stay celibate, according to court documents.

She also forced them to pose naked for photos — "including on one occasion close-up pictures of their vaginas" — which were given to Raniere and also used as collateral, the feds charge.

Links below for reference as to the ongoing NXIVM scandal and arrests.

Related:

Inside the horror sex slave cult NXIVM that blackmailed, starved and BRANDED women's flesh with the founder's initials

Alleged sex-cult leader used 'Smallville' stars to recruit women: witness

Allison Mack of 'Smallville' to be released on $5M bond in sex-cult case

NYP NXIVM Page- Nov. 2017 - April 2018

DOJ Indictment Against Keith Raniere "Vanguard," and Allison Mack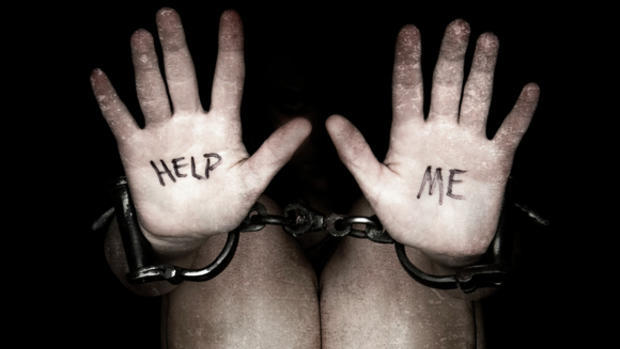 THE BIGGER PICTURE

There are a number of.... sub-stories here, for lack of a better term, which are seemingly not being detailed by the mainstream media as part of a larger story, or the "bigger picture."

The man behind exposing NXIVM, its former publicist, Frank F. Parlato, Jr.,who was indicted in 2015 by federal prosecutors in Buffalo for defrauding the IRS and two of the alleged cult's financial supporters, Clare and Sara Bronfman, according to the website Oxygen.


"The branding and the blackmail had just begun," he says, referring to his 2015 tip. "None of the branding and blackmail would have happened if the government wasn't so incompetent."

Parlato — who owns the Niagara Falls Reporter and Buffalo's alternative weekly, Artvoice — first revealed the group's branding ritual in June 2017 on FrankReport.com, a blog dedicated to exposing Raniere and his alleged crimes.

"Before that," Parlato says, "no one was paying attention. It was the branding that made people understand what was really going on."

A look into the website, Frank Report,  linked from Oxygen, shows archives dating back to November 2015, with the site dedicated to exposing Raniere as well as writing about his own legal troubles, yet it took the U.S. federal government years to act, allowing countless victims to be recruited, abused and assaulted in those years.

This goes straight to the issue of the media as well as the federal agencies of the U.S. ignoring information that could have prevented a crime. Something we have noted in multiple mass shooting events, where the FBI had the shooter under prior investigation, received multiple reports showing what a danger suspects were and did nothing to prevent the crimes.

Which brings us to another aspect that is being under-reported, if reported at all.

Hollywood: As with the Harvey Weinstein scandal that roiled Hollywood and created the #MeToo movement, the media and law enforcement failed on multiple levels, yet gleefully took advantage after the crimes were exposed. Example: PageSix reported the New York Times killed a story on Harvey Weinstein in 2004, leaving him to allegedly sexually harass, abuse and even rape women until he was exposed in 2017. 

So, Mr. Parlato had been detailing abuses against women, abuses where recruitment came from yet another member of the Hollywood crowd, and Hollywood insiders are listed as his "followers," since 2015, yet the NYT didn't "expose" this sex cult until 2017.

Battle Against Human Trafficking: This perhaps is the most under-reported aspect of the recent slew of arrests and indictments related to human trafficking and sex trafficking, including that of minors.

One month after being inaugurated President Trump sat down with anti-human trafficking experts where he publicly vowed to put the full force of the federal government behind the battle to eradicate the "epidemic," with multiple meetings and events held over the course of 2017, all aimed towards that goal.



When the Backpage website was seized, along with the arrest and indictments of seven individuals charged with sex trafficking, including that of minors, ANP reported on a congressional report which showed that 73% of the suspected child trafficking reports it receives from the public involved Backpage. 

Human trafficking is a global issue and traffickers profit roughly $150 billion a year, $99 billion of that is made off of sexual exploitation, according to Human Rights First Org.

These latest arrests of NXIVM members is just the latest action taken in the battle against human trafficking, yet the media reports on it as a singular event, without acknowledging the number of arrests made to date since the Trump administration vowed to eradicate human trafficking, nor do they connect the Backpage seizure with the NXIVM arrests and indictments, as part of the larger picture of the U.S. government, using multiple government agencies, to keep that promise.

BOTTOM LINE

Every predator and/or trafficker off the street means one less man, woman or child is being sold, abused or trafficked, and in the case of NXIVM, less branded, starved and blackmailed,  by those individuals. Each organization like Backpage that is shuttered removes another conduit between traffickers and victims. 

These are incredibly important steps being taken by the Trump administration to eradicate a heinous multi-billion dollar criminal industry.




NOTE TO READERS: 

With digital media revenue spiraling downward, especially hitting those in Independent Media, where attacks from every direction continue to come unabated, it has become apparent that traditional advertising simply isn't going to fully cover the costs and expenses for many smaller independent websites. 





Any extra readers may be able to spare for donations is greatly appreciated.








comments powered by

Disqus