Whatfinger: Frontpage For Conservative News Founded By Veterans
"The Best Mix Of Hard-Hitting REAL News & Cutting-Edge Alternative News On The Web"
'Unavailable' Signs Everywhere As Shortages Of Foods, Cleaning Supplies, Water, Meds, And Other Basics Hit Stores, Online And Offline
- ANP Readers Photos Show Us What The MSM Never Will†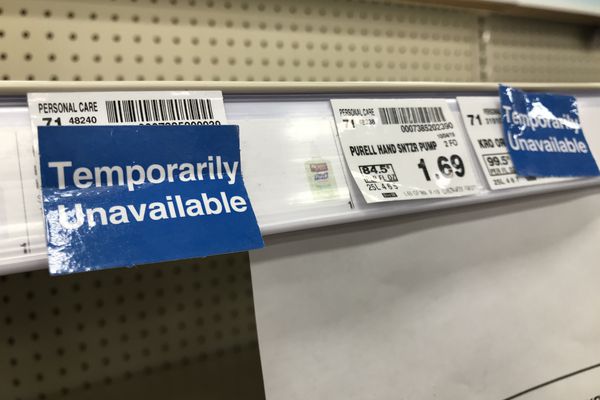 By Susan Duclos - All News PipeLine


When news of how fast the coronavirus COVID-19 started spreading, many stores started reporting that gloves and face masks were flying off the shelves, with no idea when stocks would be replaced. As the virus spread to the U.S., readers started noticing their own grocery and pharmacy shelves emptying of certain products, such as water, pasta, rice, beans, medications such as Tylenol, Advil, Nyquil, etc......

Between reader testimonials from their local stores and images that ANP readers have so kindly taken and shared with us, we find that many are unable to get what they need from a store close to them.

While looking online to find those items still in stock for our readers, we also note that many items to which we have linked previously, as well as new items consumers have been looking to buy, are listed as "currently unavailable," with others showing a message of "usually takes 2-4 weeks for delivery," on items that never used to take that long to be delivered.

We are also seeing messages over at Amazon stating "Will be in stock on March" (insert date here), meaning that at the moment, they are out of stock.†

Similar messages are being seen at websites for Cotsco, Walmart and others, with reports that the physical stores are already out of stock on many items including toilet paper, water, foods, hand sanitizers, and bleach, just to name a few.

The same "sold out" problem is being seen over at Emergency Survival Food websites, as shown in the screen shot below over at Mountain House, where three pages out of three pages of survival food listed, have notes in top left corner saying "sold out."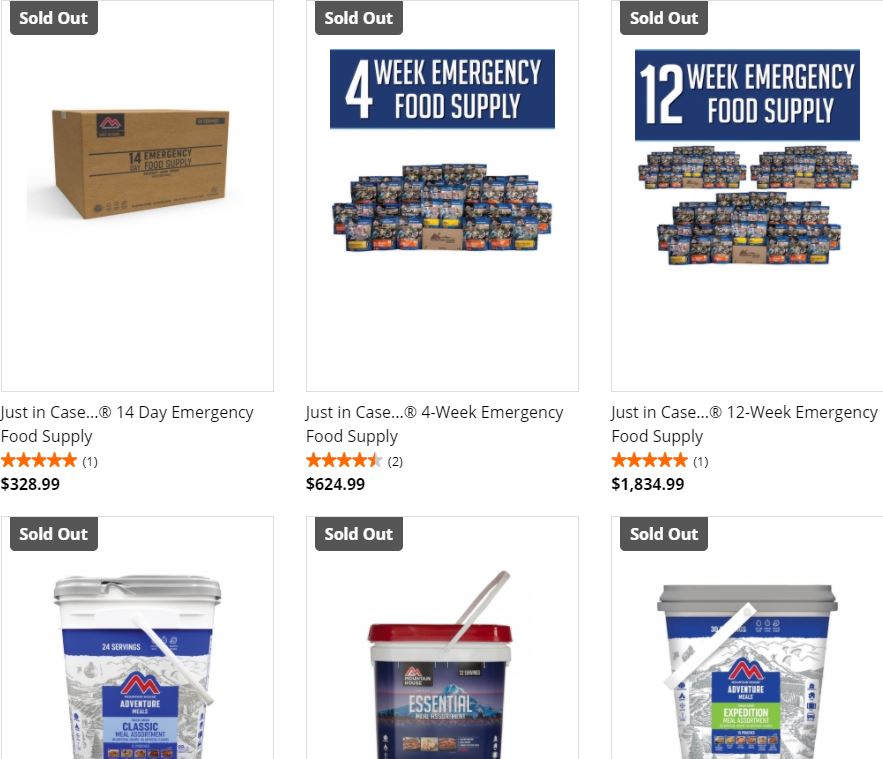 Each page, found here... have those same notes on every product on the "buckets and kits" pages.†

Over at Augason Farms, the note on the front page informs consumers that supplies are running out so fast that they are "only making our most-requested products," and when you click on a product, we see the normal order process, but when scrolling down a bit, we see items are "out of stock."


(ANP FUNDRAISER! Due to recent medical expenses, All News Pipeline will need financial help in the months ahead. If you like stories like this, please consider donating to ANP to help keep us in this 'Info-war' for America at a time of systematic censorship and corruption.)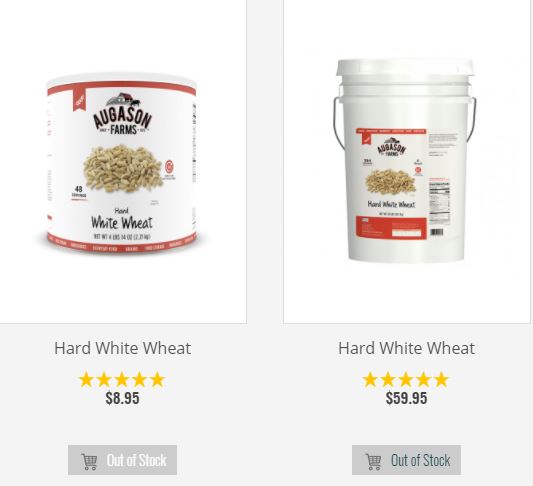 The same thing is being found on other emergency survival food websites, with most having a number of items out of stock, and others saying stock is low.†


READER IMAGES AND TESTIMONIALS

ANP readers have been sending over reports of what things look like at the stores near them, some kindly providing images of empty store shelves showing us what items are becoming more difficult to find.†

Below we will show those images and commentary, and then we have researched and found the hard-to-get items and where they are still in stock, delivered in a reasonable amount of time, versus those that say "delivered in 2-4 weeks."† If we could not find the exact brands and items readers want, we will do our best to provide a comparable product that is still in stock.

The latest images come from readers in Colorado. A few from a Denver Cotsco, and more from a Walmart in Fort Collins.

The first set says they are images from bleach, wipes and rice, taken on 3/3/20 at Walmart.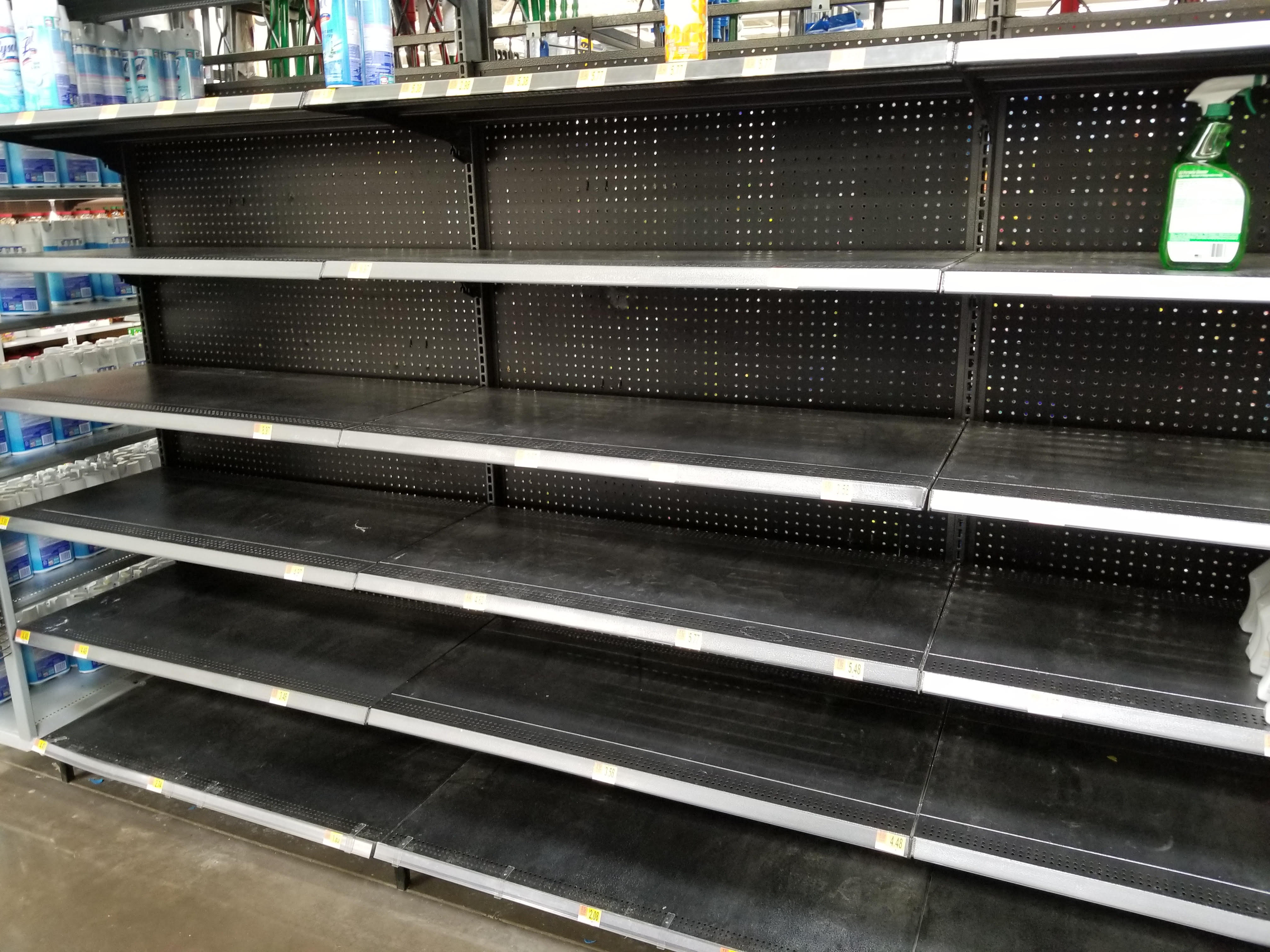 The images sent on March 4, 2020, came from Cotsco in Denver, with the message "No toilet paper no bottled water left."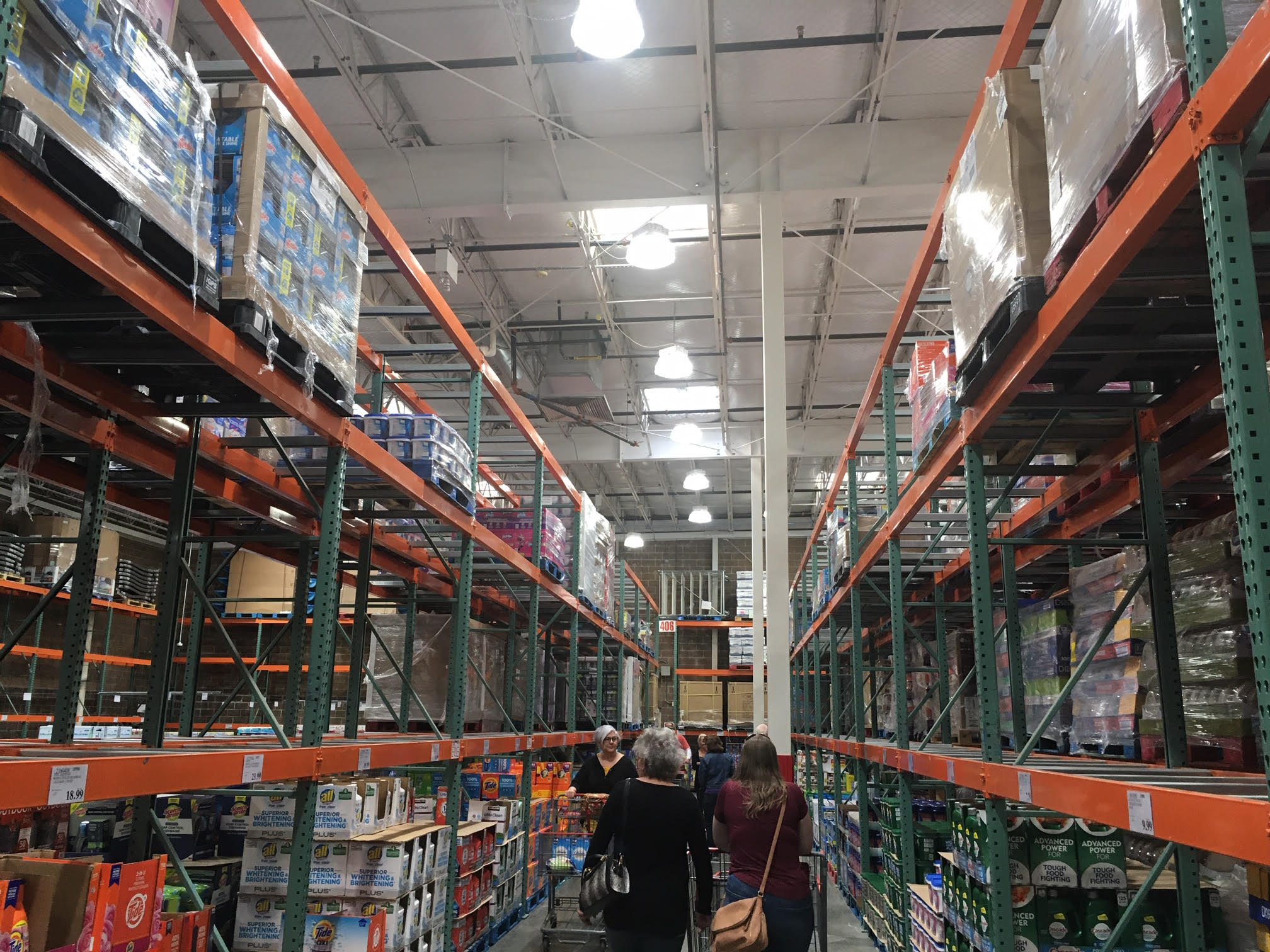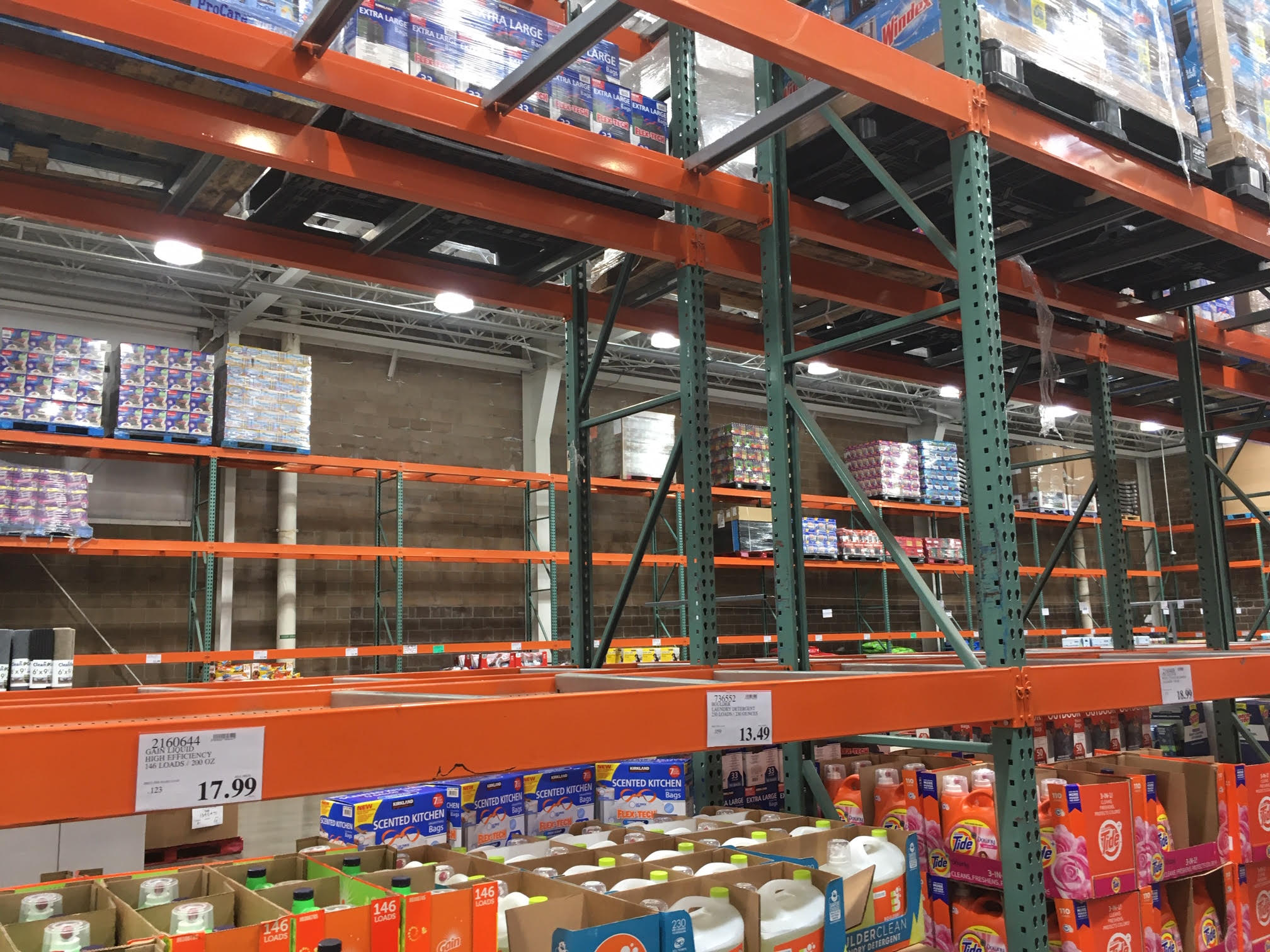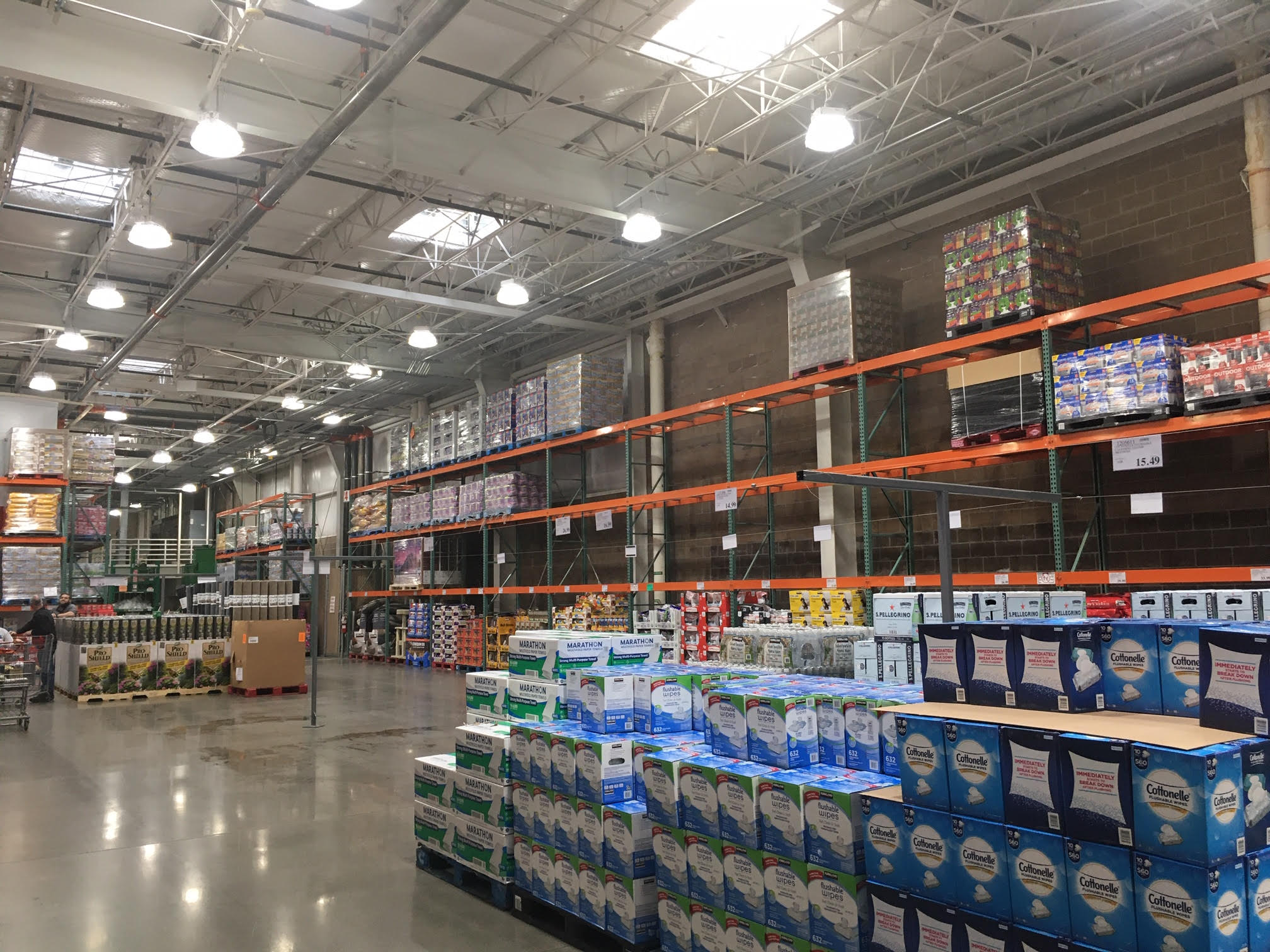 The next reader image comes from Rippin, who provided readers with a number of images for a previous piece, and shows how low on medications some stores are becoming.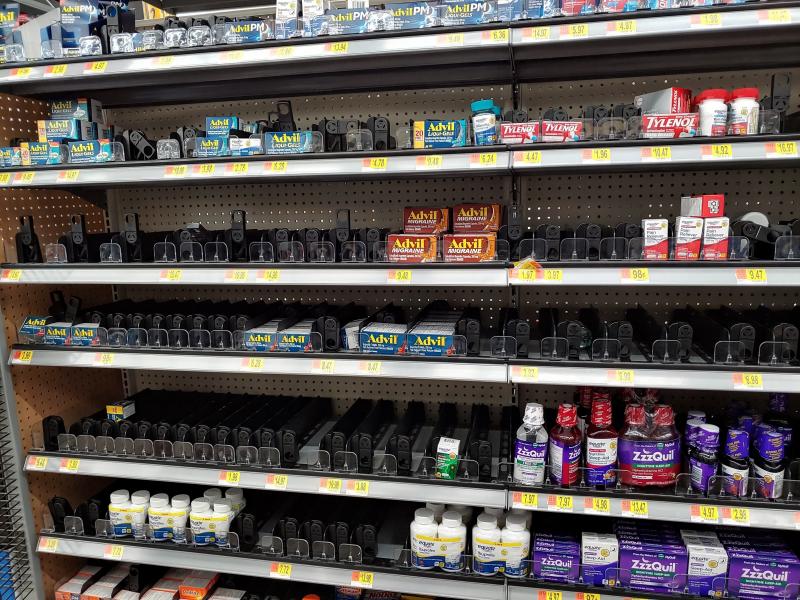 A message also came in from a long-time readers from Charlottesville, Virginia, stating "Hello, I sent some pics a few months back about dollar tree preps. I am touching base on all the usual shortages. No hand sanitizer or masks anywhere in cville! Kroger is now implementing a limit on cleaning supplies. I will try to get some pics in the next few days of shelves. Due to being a long time reader, I already had some items. I have noticed holes in powdered milk and evaporated milk. Myself I am now on coffee, tea, and any freeze dried fruit I can find. It seems the key is being 3 steps ahead. People are focused on TP, bleach, and hand sanitizer. So I am on coffee. I am trying to take a " nothing to see here approach" and stopping at several stores getting one or two tins of coffee vs 10 at one store. I am a pastry chef at a local restaurant, and our food reps are beginning to see major shortages. I will keep you posted with pics for the Charlottesville Va area. Hopefully by this weekend. Thank you for everything!"

That readers has also kindly offered to email some simple, easy and quick recipes for breads and biscuits, etc... saying "I know most people don't cook, but in the months ahead most will graduate from the culinary school of hard knocks!"


Reader Jan points out how very quickly stores shelves can empty. "I went to my Walmart again today. As I reported Monday they were pretty much fully stocked. Well today was a different story. All cold medicine gone. All cleaners and bleach gone. Almost all canned goods gone. Paper products very low. Water gone. The employees were in little groups throughout the store having meetings. Almost like they were being prepped for an event. This is in North Texas where there are no confirmed cases. There were many cars in the parking lot but there were hardly any shoppers. No lines at checkout. Very odd. I saw the manager at one point and he didn't look like himself. Usually very friendly and always greets with a smile. Not today."

That was written on Wednesday, meaning that within two days the store went from fully stocked to empty shelves.

Reader Bonnie had an interesting tidbit to share with ANP, stating "Hubby works as a chef at a grocery store here in Houston and there was such a demand for curbside orders of hand sanitizers and other supplies, he was instructed not to open the kitchen and have his employees help with the demand. The customers didn't even want to go inside the store. And there is no virus here that I know of yet."


WHO HAS WHAT AND HOW SOON CAN IT BE DELIVERED?

On† Tuesday, March 3, 2020, ANP published a piece with more exclusive reader images, along with a map of places you do not want to be when all-out panic hits and/or a hub of contagion because of the amounts of people residing there, and we listed a number of products that were still available for delivery in a short amount of time, via Amazon.

While we did see a number of previously linked products state "currently unavailable," and found products to replace them with, just two days later, on Thursday, many of those products are now "currently unavailable."

ANP has always prided ourselves on providing readers with information they want and need, so on the hunt I went to find items that are flying of the shelves elsewhere that are still available online, with a fast delivery date.

Gloves:†MedPride Nitrile Exam Gloves, Powder-Free, are still in stock at Amazon. Small, Medium, large and extra large. Delivery ranges from one day to three, but that could change at any time depending on how fast people start ordering.

Medications: Over-the-counter cold, sinus, allergy, fever reducing and pain medications are being bought up in some areas faster than the shelves can be restocked, and that is assuming they can be as fast as the shelves are emptying.†

Link to - Cold, allery and sinus medications.†




Dayquil capsules - On Amazon says they are not in stock until late March 2020, as shown in the screen shot above, but the Dayquil liquid form does say In Stock, but no idea how long that will last. The Nyquil capsules are a little expensive and cannot be delivered until March 10-13, but they are in stock. Same with†ZzzQuil Vicks Nighttime Sleep-Aid Liquid Warming Berry Flavor, delivery March 10-13.

We did find a comparable brand to substitute for Nyquil that is in stock, can be delivered in 1-2 days, and is reasonably priced.†

GoodSense Nighttime Cold and Flu Liquid, Syrup for Cold and Flu Relief, Original Flavor

We did find Tylenol, Aleve,†Acetaminophen Extended-Release Tablets,†Basic Care Ibuprofen Tablets 500 Count, and Advil, all in stock, fast delivery and reasonably priced for now.

Water: We linked to a number of bulk water deals on Tuesday, and some are still available, although one does say "only 10 left in stock."

Kirkland Signature Premium Drinking Water, 8 Oz, 80Count - PACK OF 4

Crystal Geyser Pallet Of 48 Cases Of Alpine 100% Natural Spring Water, 1 Gallon Bottles, Bottled at The Source

Ice Mountain 100% Natural Spring Water, 8-ounce mini plastic bottles, 48 Count

Member's Mark Purified Bottled Water (16.9 Fl. Oz, 45 Pk.)

Nestle Pure Life Purified Water, 16.9 oz. Bottles, 2 Cases (24 Bottles)

As we mentioned previously, we have not seen any states or countries that have limited their water services over this virus, or any other, so one may want to just get a water filter, or filtration system and just use tap water and focus more on getting other items.

Pressurized Water Purification Pipe Portable Outdoor Water Filter Outdoor Individual Soldier Water Purifier (Blue)

LifeStraw Personal Water Filter

Brita Everyday Pitcher with 1 Longlast Filter, Large 10 Cup, White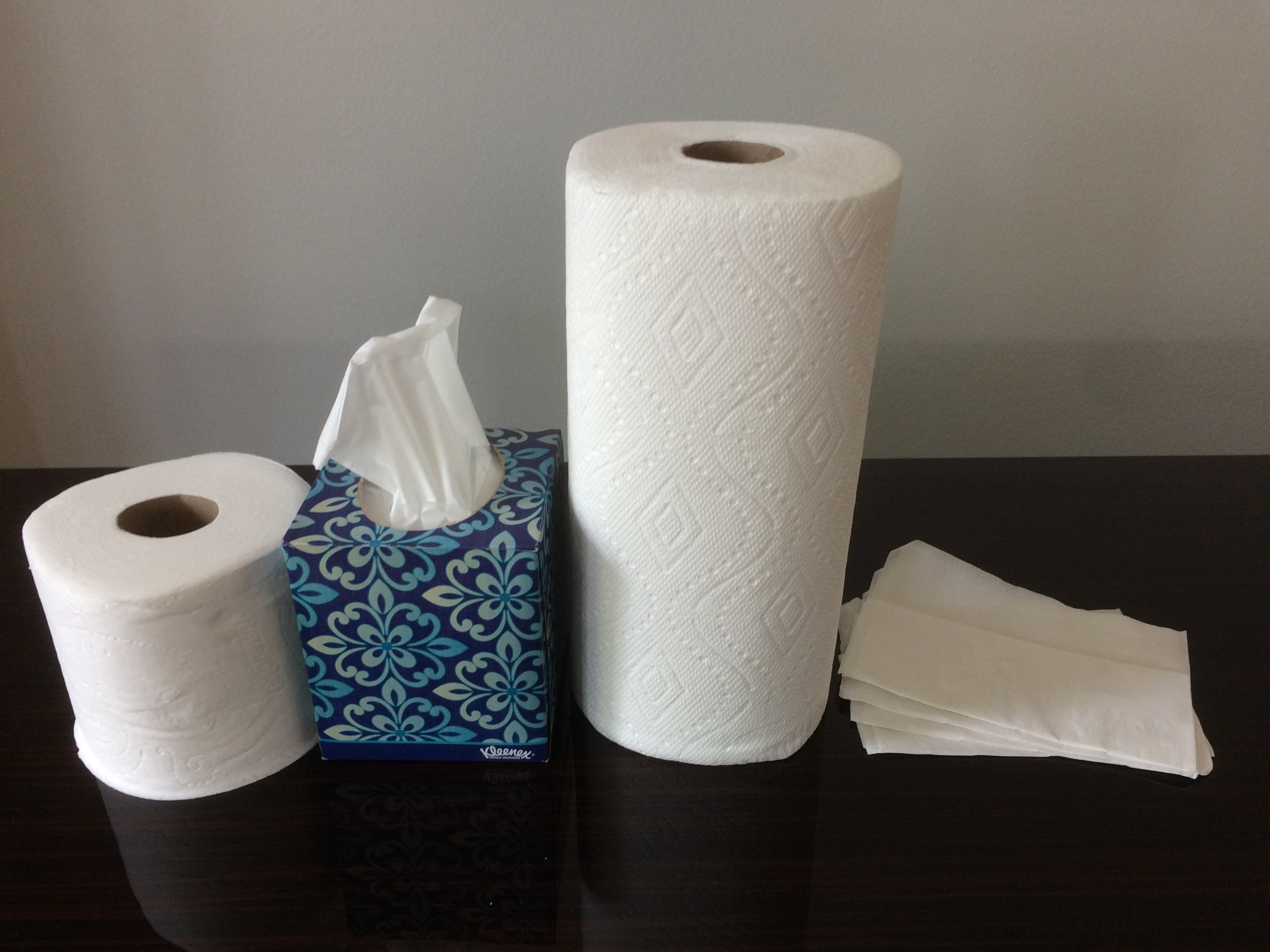 Toilet Paper & Paper Towels:†Paper products do seem to be another one of those items that everyone wants to stock up on, specifically toilet paper and paper towels.

As luck would have it, the links provided previously of toilet paper in bulk, are still in stock, reasonably priced, and delivery is 1-2 days, as of now.

Angel Soft Toilet Paper, 60 Double Rolls, 60 = 120 Regular Rolls, Bath Tissue, 5 Packs of 12 Rolls

Cottonelle Professional Bulk Toilet Paper for Business (17713), Standard Toilet Paper Rolls, 2-PLY, White, 60 Rolls / Case, 451 Sheets / Roll

Scott Essential Professional 100% Recycled Fiber Bulk Toilet Paper for Business (13217), 2-PLY Standard Rolls, White, 80 Rolls / Case, 506 Sheets / Roll

Bounty Quick-Size Paper Towels, 16 Family Rolls, White

Brawny Tear-A-Square Paper Towels, Quarter Size Sheets, 16 Count

Scott Essential (formerly Kleenex) Plus Hard Roll Paper Towels (50606) with Premium Absorbency Pockets, White, 6 Rolls / Case, 3,600 feet†

Pacific Blue Select 2-Ply Perforated Paper Towel Rolls by Georgia-Pacific Pro, 85 Sheets Per Roll, 30 Rolls Per Case, White - 27385

Kleenex Professional Facial Tissue Cube for Business (21270), Upright Face Tissue Box

Puffs Ultra Soft Facial Tissues, 24 Cubes, 56 Tissues per Cube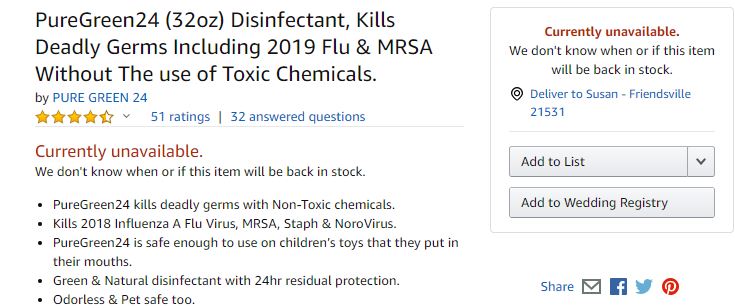 Cleaning Products, Disinfectants and more: Cleaning supplies seems to be one area where not only are the products flying off the shelves in stores, but we are seeing more and more "currently unavailable" messages on products that we previously linked to.

For example - In previous prepper and survival pieces we linked to†PureGreen24 (32oz) Disinfectant, Kills Deadly Germs Including 2019 Flu & MRSA Without The use of Toxic Chemicals, and now those are "currently unavailable," with a note saying they do not know "when or if this item will be back in stock."

Two days ago I researched and found alternative products to replace the links to those found to be unavailable and I go back today and find "only 4 left" of the†Diversey Envy 04531 Foaming Disinfectant Cleaner, with a note saying "more on the way."† Their Virex TB Disinfectant Cleaner only has 16 left in stock. The†Clorox Broad Spectrum Quaternary Disinfectant Cleaner Spray that we linked to on Tuesday, now says "ships within 2 to 4 weeks." The†Zep DZ-7 Neutral Disinfectant Cleaner 32 Ounce 752001 says "in stock" but arrival dates range from March 13 to March 20. The†Clorox Healthcare Hydrogen Peroxide Disinfecting Wipes, says they will not be back in stock until April 7, which is another way of saying "currently unavailable."† The†Clorox Healthcare Bleach Germicidal Cleaner Refill, is "currently unavailable." The†PDI Sani-cloth HB Germicidal Disposable Wipes, "currently unavailable."†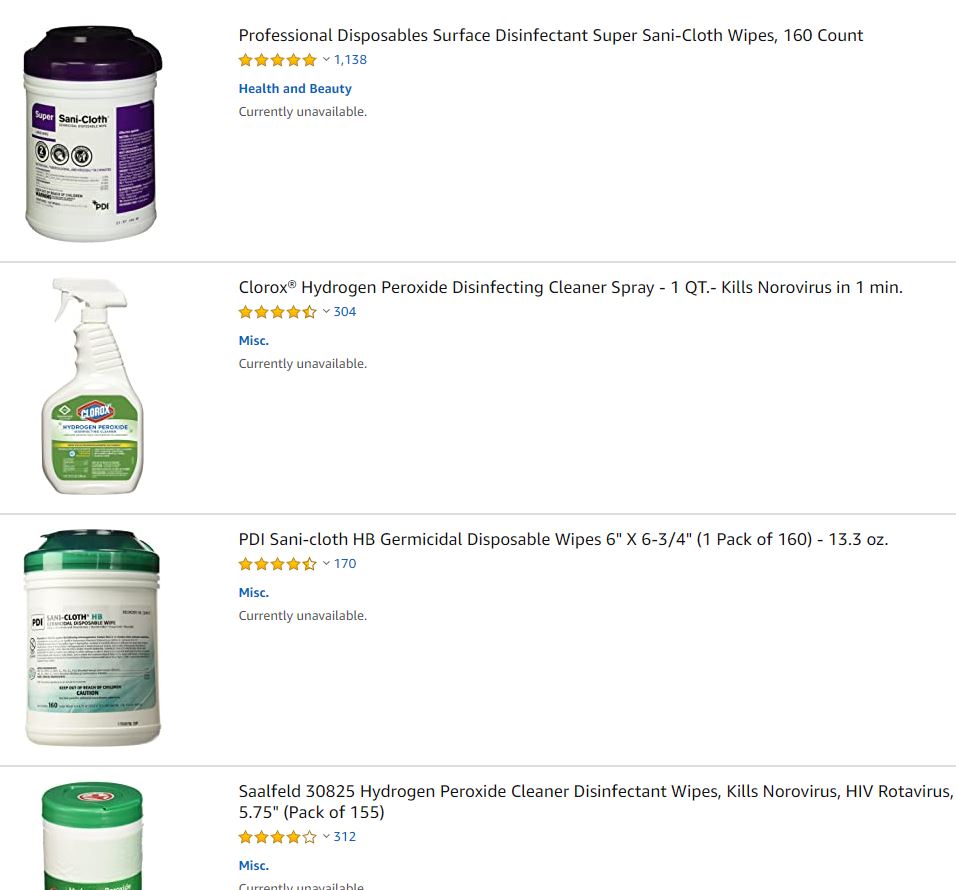 So... the search for alternatives began again!!! We're listing what we found below, with their estimated delivery dates:

Kleenex Anti-Viral Facial Tissues, Cube Box, 68 Tissues per Cube Box, 4 Packs - Delivery March 11-16.

Kleenex Professional Anti-Viral Facial Tissue Cube for Business (21286), White, 3 Boxes - Delivery, March 8-9.

Zep DZ-7 Detergent Disinfectant 1 Gal 752023 (Case of 4) Bactericidal, Virucidal, Fungicidal† - Delivery, March 10-12.

Zep Aviation RTU Cleaner & Disinfectant 32 Oz H02501 (Case of 12) - Delivery March 10-12.
†
Zep FS Formula 12167 Chlorinated Disinfectant, Sanitizer and Deodorant 242924 1 Gal (Case of 4) - Delivery March 11-16.

Kork RUB Cleaner Disinfectant 1-GAL - 7 left in stock, delivery March 11-16.

Kork Rub Germicidal Cleaner - Delivery March 11-16.

Professional Disinfecting Mildew, Virus & Mold Killer (1 Gallon Super Concentrate) - Delivery March 7-10.

†Lysol Clean & Fresh Multi-Surface Cleaner, Lemon & Sunflower, 144oz†- Delivery, March 10-13.

Clorox Healthcare Fuzion Cleaner Disinfectant, Spray, 32 Ounce Spray Bottle - Delivery March 8-9.


BOTTOM LINE - BE SAFE AND STAY PREPARED

As always, if readers know of a place with a better price and/or delivery date, please link to it for others in the comment section.† With the amount of items missing from store shelves and listed as "currently unavailable" online, it does not matter one iota where you get the items you need, what matters is that you do get them.

Bottom line here folks is to be safe and stay prepared.






ANP EMERGENCY FUNDRAISER: With non-stop censorship and 'big tech' attacks upon independent media, donations from readers are absolutely critical in keeping All News Pipeline online. So if you like stories like this, please consider donating to ANP.

All donations are greatly appreciated and will absolutely be used to keep us in this fight for the future of America.

Thank you and God Bless. Susan and Stefan.

PLEASE HELP KEEP ANP ALIVE BY DONATING USING ONE OF THE FOLLOWING METHODS.

One time donations or monthly, via Paypal or Credit Card:



Or† https://www.paypal.me/AllNewsPipeLine
Donate monthly from $1 up by becoming an ANP Patron.



Donate Via Snail Mail

Checks or money orders made payable to Stefan Stanford or Susan Duclos can be sent to:



P.O. Box 575

McHenry, MD. 21541

ANP is a participant in the Amazon Services LLC Associates Program.







comments powered by

Disqus