Whatfinger: Frontpage For Conservative News Founded By Veterans
"The Best Mix Of Hard-Hitting REAL News & Cutting-Edge Alternative News On The Web"
July 3, 2015
Escape From Amerika 'By The End Of The Year!' -  Jeff Berwick 'We Are In The End Stages'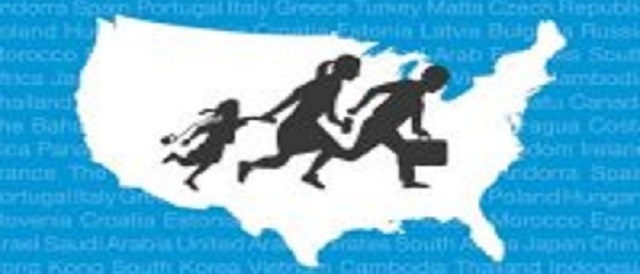 By Susan Duclos - All News PipeLine


Canadian entrepreneur, libertarian and anarcho-capitalist activist, Jeff Berwick is interviewed by Chuck Horton for Double Crossed Radio where he issues a dire warning to "get out of the U.S. by the end of the year." 

Berwick recently wrote and article titled "Escape From Amerika: 35 Percent f Americans Want To Leave The Land Of The Free," discussing a TransferWisepoll which showed that 35 percent of Americans want to leave the the U.S., but rather than breaking down the reasons of why people wanted to leave the U.S., he details the reasons given by those that want to stay. 

CNBC reports: "A recent online poll of more than 2,000 adults by TransferWise, a peer-to-peer money transfer service based in the United Kingdom, revealed that 35 percent of American-born residents and emigrants would consider leaving the United States to live in another country."

This may come as quite a surprise to many patriotic Americans who still for some reason believe they live in the "land of the free." It comes as no surprise to us. We think this number may double or even reach near 100% by the time all is said and done with the collapse of the US dollar (along with the faux economy and social infrastructure).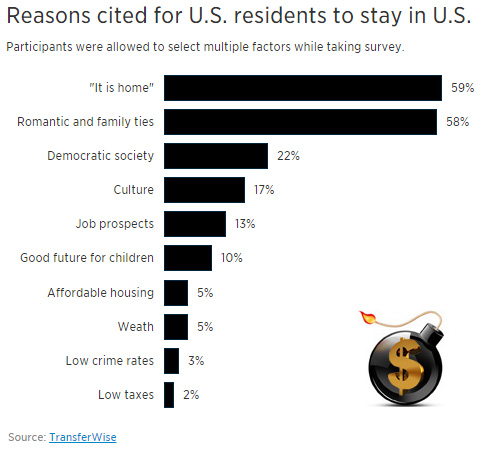 You can read his analysis on those reasons at The Dollar Vigilante.

Before offering a brief synopsis of the interview with Berwick you will hear in the embedded interview below, it is noteworthy to highlight that while the poll represents opinions, the latest numbers from the U.S. Treasury Department show that record numbers of Americans have already renounced citizenship in 2015, as shown in the graph below.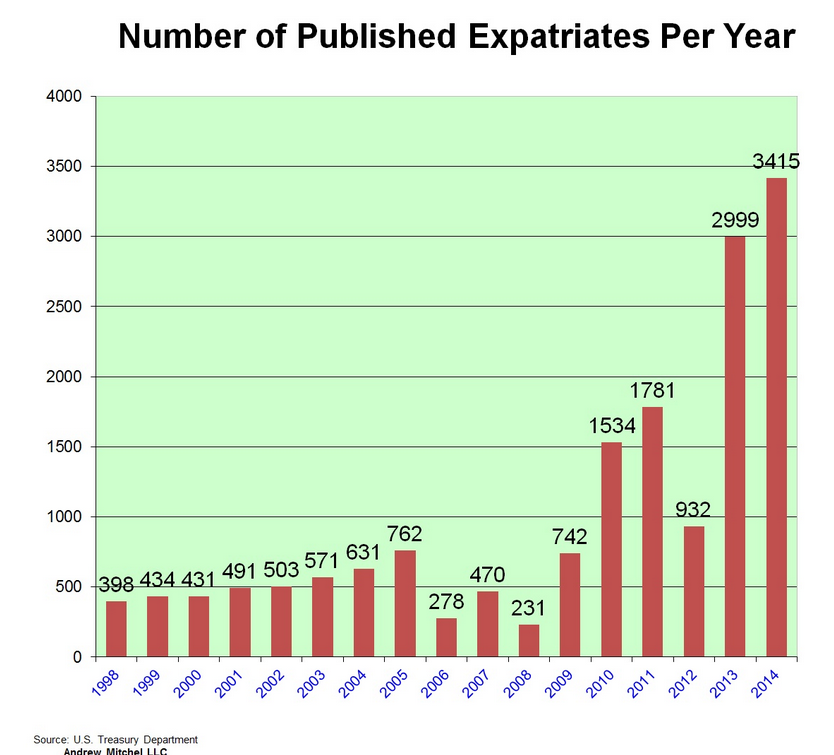 A brief synopsis of the interview provided by The Dollar Vigilante YouTube description:

Topics include: Supreme courts make the congress irrelevant & take power from the states, NDAA, TPP, rapid roll out of the NWO, cashless society, you cant free those who don't see their chains, vanishing privacy, rise of civil forfeiture, most people unaware it is happening, involuntary social contract, the power of the net to propagate counter narrative, we are in the end stages, US government out of control and other counties getting sick of it, Jeff attends the G7 and infiltrates Bilderberg, fake journalism in the main street media, burgeoning freedom in Guatemala, expatriation, Ecuador, Estonia, Cambodia, Columbia, Panama, relative freedom and safety with the US, Liberland, Hong Kong and much more...







comments powered by

Disqus