Whatfinger: Frontpage For Conservative News Founded By Veterans
"The Best Mix Of Hard-Hitting REAL News & Cutting-Edge Alternative News On The Web"
June 30, 2015
'Perfect Storm Of Events' Brewing As ISIS Threatens 'Bloody Friday' Attacks Upon America - Has The FBI Asked Militias To Activate?


By Stefan Stanford - All News Pipeline - Live Free Or Die

Photos

,

videos

and email tips can be sent to

tips@allnewspipeline.com



With the FBI recently putting out a nationwide terror warning telling us that chatter about a possible terror attack upon American soil is more than just talk with Ramadan here and several deadly ISIS terror attacks across the world already on the books, ANP takes a look below at several 'bloody Friday' terror warning videos below. We also look at a Facebook post from a Texas Militia member who tells us that the FBI is contacting militias in America to 'activate' for the 4th of July to help law enforcement provide additional protection for Americans against an ISIS-style terrorist attack upon American soil due to members of ISIS now calling this coming weekend  'bloody Friday' on social media.

We must tell you that this militia warning itself is highly controversial and is even being heavily debated amongst patriot and militia groups with the Well Regulated American Militia (WRAMsite.com) joining InvestmentWatchBlog and the American National Militia website among others in promoting this request heavily while Sipsey Street Irregulars and Resistance Journals warning that this could very easily be a 'false flag in the making' in an attempt to further demonize the militias. However, with the FBI launching 56 command centers across the country to monitor terrorist threats this weekend as seen in the screenshot above, we believe this is a critical period of time and should be treated as such.

ANP takes the stance that we should all have eyes and ears open 4th of July weekend, and all the time, for either a 'real attack' or a 'false flag' attack that could be used to completely clamp down upon Americans few remaining civil liberties while STRONGLY reinforcing our support for law-abiding law enforcement all across America, both our local and state police officials and Sheriffs offices as well as the at the federal level. We KNOW that ISIS is in America whether or not ISIS was originally created by an arm of our own government as this NY Times report states. If all of this terror chatter is real and terror attacks result, we need to be united as one America and stand together as Americans against the evil forces who seek to destroy us rather than divided.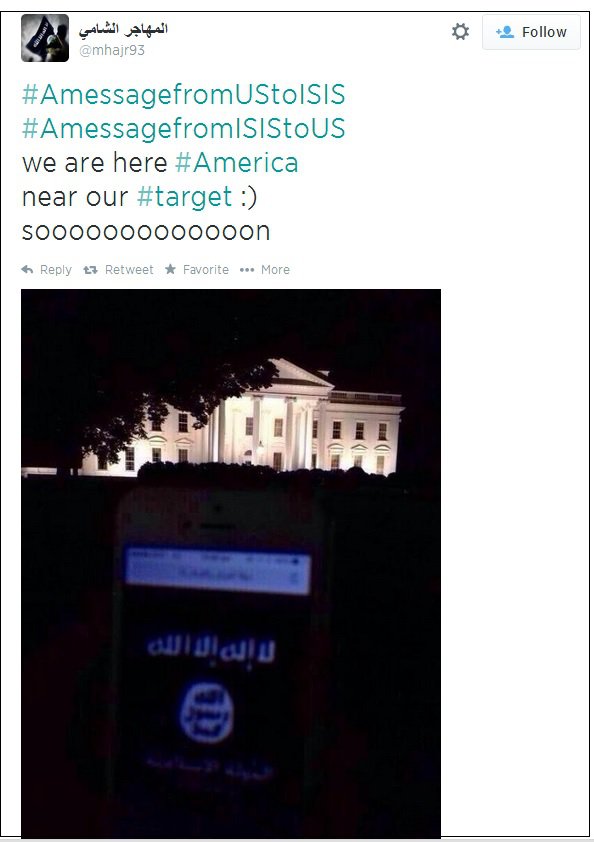 While ANP has been quick to criticize government agencies and warn of 'false flag' terror, more and more Americans are choosing to align themselves with the terrorist group ISIS/ISIL and choosing to carry out acts of terror upon American soil...this behavior is completely abhorent to the human soul and should not be tolerated. With the FBI now setting up 56 'command centers' across the country to monitor terrorist threats over the 4th of July weekend as shared in this story from Fox News, we ask that all of our readers remain vigilent to any possible threats against our country and our people, whether by hidden, evil forces within or hostile forces from the outside such as ISIS/ISIL who've come into America to cause havoc. Either way, we cannot allow them to take our country down...the future of free humanity is at stake.

As this warning shares, everyone who is out and about on the weekend of July 4th should have with them the contact numbers of their local sheriffs departments as well as contact info for the FBI. While we at ANP understand false flag terrorism, at the same time, we strongly believe that the overwhelming majority of law enforcement officers across the country are good, caring people and are doing the right thing. They strongly deserve our support.

Whether or not the announcement below is legit or not, we agree completely with the premise below, that law abiding American citizens SHOULD work together with law abiding law enforcement to help ensure the security of America and the safety of Americans. Having said that, we do not condone false flag terror being used to clamp down upon the rights of Americans. Sometimes, it takes a very fine tool of discernment to differentiate between real terror and false flag and either way, if it happens, ALL Americans lose.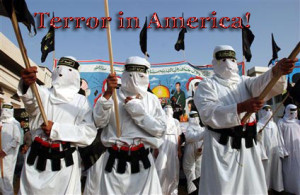 ALERT!!!!! ATTENTION ALL MILITIA, OATHKEEPERS and PATRIOT GROUPS.
As of 9:00 A.M. Central time I was contacted by the FBI to activate every Militia and Patriot groups in the U.S. for a eyes and ears OP over the 4th of July holiday for possible terrorist attacks( ISIS in nature).
The threat level is very high. We need people to monitor the internet and groups to monitor all activities nationwide. This is the procedure in which we participate. I have already contacted many prominent Patriot and Militia leaders:
Wear plain cloths.

Carry local Sheriffs Departments and local FBI contact numbers. If we see anything suspicious call the Sheriff first and then the FBI.

Do not engage. Just monitor the situation until the Sheriff and FBI get to the scene.

If you are faced with an eminent attack and you are legally armed please protect life.. Be in groups so at least someone can get the Sheriff and FBI to the scene.
I want to note that this is the first time in our lifetimes the FBI has reached out for the help of every Militia unit and Patriotic groups to help guard our Nation. Please conduct yourselves as the Patriots we all are and do this with honor and integrity.. Another stepping stone for us all.
This will take a lot of team work so do not let personal feelings get in our way.
We got work to do Patriots so let's get to work protecting this nation in a coordinated effort with Law enforcement local, State and Federal.. We got a job to do Patriots.. Salute..
PLEASE SHARE this must go viral..

CBS This Morning takes a look at the 'bloody Friday' terror warnings in this 1st video.



Megyn Kelly talks to Congressional Rep Peter King about these ISIS threats.



In the next video below from Andrew Pontbriand, our videographer takes a look at this militia warning and shares why American militia members should be cautious about it.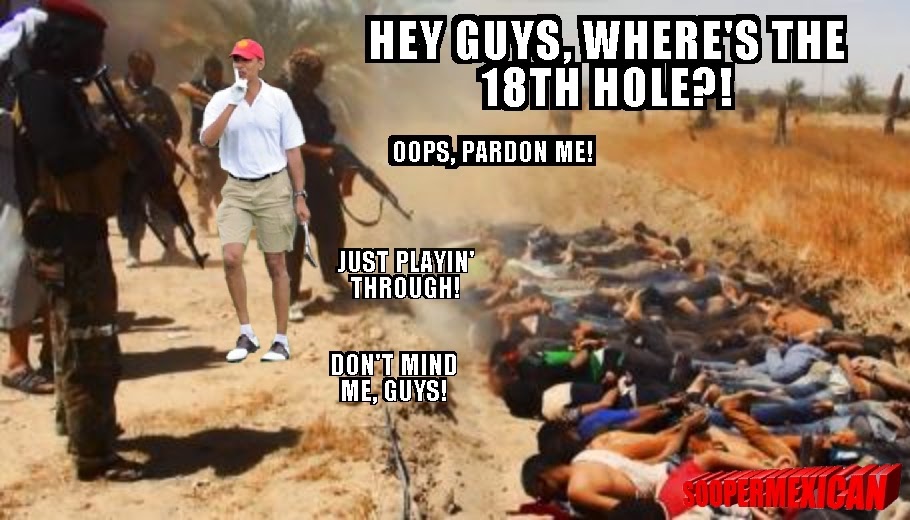 A couple more views of these events come to us from Timothy Pope, SEAL MAN and Eyes On The Ground In Texas.

Subject: RE: A Call for Help to All Militia and Patriots by FBI

Date: June 30, 2015 1:15:56 AM MDT

I have been seeing this crap making its rounds to all the activists, patriot groups, Oath Keepers and militia members in Florida (one example of many forwarded email alerts I have received below).
Everybody is inflamed and on-edge because of this clearly-identifiable Project Trojan Horse psyop disguised as an "alert" and a
"verified, legitimate request for help" from federal government agencies, their interagency partners and law enforcement.
The following is my response to everyone who is disseminating this information without considering what's going on.
Am I the only who recalls that the Federal Bureau of Investigation always winds up being involved in not only orchestrating acts of terrorism on American soil, but also in covering for their counterintelligence "John Doe's" when they get caught participating?
The FBI was implicated with verifiable documented evidence in multiple flagrant acts of state-sponsored terror to achieve a political agenda, including Ruby Ridge, the Waco massacre, and the bombing of the Alfred P. Murrah federal building in Oklahoma City, among others. Their fingerprints are all over these events.
Also, might I remind everyone that the corresponding synthesis of these three particular promulgated events was employed specifically to demonize and vilify the Constitutional unorganized militias of the several states, and to fast-track omnibus crime bills and other unlawful federal actions against them.
Remember this article in the the New York Times from three years ago?
Terrorist Plots, Hatched by the F.B.I.
Also, the FBI is NOT an agency of the federal government of the United States of America. Neither are the BATF, the IRS, or the Secret Service. They have no lawfully-constituted Congressional charter, which is mandatory for the creation of a federal agency under the law.
What they are is a Multinational Force Observer (MFO) an international policing agency like Interpol, who has immunity from the laws of this and other participating nations, and whose funding comes not from the Justice Department or the Department of the Treasury, but from the International Monetary Fund (IMF).
Even if they were an agency of the federal government—which they are not—the FBI would have NO jurisdiction anywhere in the U.S. except upon land that was deeded and ceded to it by the elected legislature of a Union state, or within the 10-square-mile federal District of Columbia.
And now they are setting up command centers all over the United States to monitor "terror groups like ISIS"?
FBI setting up command centers to monitor terrorist threats over 

July 4

 weekend
The same ISIS which was formed, funded and armed behind the veil of U.S. national security under the auspices of the Carter-era Operation Cyclone, and cultivated ever since by our U.S. Department of State and military-intelligence complex? That same ISIS boogeyman that was unleashed to perpetuate the extremely profitable War on Terror?
This whole thing stinks to high heaven as a psyop, especially given that this is being synthesized during the recognition of our country's Independence from tyranny.
Please, for the love of God, divorce yourselves from the emotionally-charged connection to the phony, fabricated "War on Terror,"and use your brains. Thank you.

Timothy A. Pope

From SEAL MAN.


Another public reaction test, monitoring the web, cell phones etc. Possibly to verify militia and patriot member locations-kinda like what they did with the bikers. The big question is, what will they be moving around that day/prepositioning, and what is beginning/taking place overseas on that day?
The fear rhetoric is escalating, in order to overwhelm and confuse us. Most will become worn out by the barrage of events and information, then just stop paying attention. Soon people become worn out/stop paying attention, which the public is just about there, shortly after this is when dominos will begin to fall steadily, one after another. The public will go into a systematic medicated shock, causing them to make decisions with clouded judgment, and that is when we'll see the military/U.N. step in to help (Martial Law evolving).
FROM EYES ON GROUND IN TEXAS
THIS IS HOW FBI WORKS ......U.S. INTEL COMMUNITY RUNS ISIS AND MALIK OBAMA THE HALF BROTHER FINANCES MUSLIM BROTHER HOOD AND TERROR GROUPS .........NOW THIS SNAKE IN THE GRASS SPEAK WITH FORKED TONGUE FBI ALLEGED REACH OUT THROUGH COACH DAUBENMIRE ????????   
THEY REALLY WANT PATRIOTS AND MILITIAS TO BE FULLY ARMED ..........AND NERVOUS AND HOPEFULLY THE FBI PROVACATEURS COULD THEN MAKE SAID PATRIOTS AND MILITIAS JUMP INTO A FIGHT ....WHICH THEN JADE HELM SPECIAL FORCES COULD THEN PUT DOWN WITH HELICOPTER GUN SHIPS AND STRYKER TEAMS.    
I HEARD FROM A TEXAS SOURCE 
MONDAY
 THAT AROUND SAN ANGELO , TX THAT THEY HAVE BEEN TRACKING THE JADE HELM OPERATORS  FROM PRIVATE RANCH BIVOUACS, AS THEY COME INTO THE TOWN ON TRUCKS IN PLAIN CLOTHES AND THESE (MANY SEEM FOREIGN )   ARE BUYING ITEMS IN STORES LIKE TEXAS SOUVENIR SHIRTS ETC AND THEN AT NIGHT HAVE BEEN OBSERVED INSIDE VARIOUS BEER JOINTS AND  NIGHT CLUBS  IN SMALL GROUPS OR 2 MAN TEAMS . THEY ACTUALLY SEEM TO BE STIRRING UP TROUBLE IN THOSE CLUBS AND REPORTEDLY HAVE CAUSED SOME FIGHTS TO START, SAID OPERATORS THEN HAVE BEEN SEEN SPLITTING OUT THE BACK DOORS AND HAVE BEEN TRAILED TO RENDEVOUZ POINTS WHERE THEY SEEM TO THEN GO TO OTHER CLUBS OR PLACES AND TRY AND STIR UP MORE CRAP.  SECONDARY TEAMS ARE THEN COMING INTO THE PREVIOUSLY DISRUPTED CLUBS AND BARS TO OBSERVE CROWDS AND LISTEN TO THE TALK AFTER THE FIGHTS ETC.  
MASTERING THE HUMAN DOMAIN CROWD MIGHT WANT TO KNOW THAT SOMEBODY IS ALREADY MASTER OVER THEM.........



comments powered by

Disqus