Whatfinger: Frontpage For Conservative News Founded By Veterans

"The Best Mix Of Hard-Hitting REAL News & Cutting-Edge Alternative News On The Web"
July 29, 2015
White Vans Taking People Away, Never To Be Seen Again! Are They Slated For FEMA Camps, Extermination In 'Smokies?'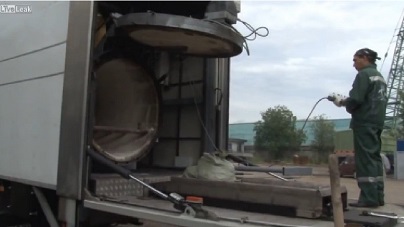 (Image via Business Insider - Purported Russian Mobile Crematorium)

By Susan Duclos - All News PipeLine

Please email any photos, 

videos

 or story tips to tips@allnewspipeline.com

[UPDATE] Reader feedback update added at the bottom of the article, above the videos.

ANP received a reader email about white vans taking homeless people away in Oklahoma, never to be seen again, with the reader asking if this was happening in any other communities? Sadly, after researching this, the answer is yes and it is an alarming trend indicating that the homeless that are disappearing may just be the beginning of a systematic purge as part of the depopulation agenda. 

What better segment of the population to start with than those with no family, no one to report them missing, no one other than other homeless to even notice this disturbing tend?

We'll start with the email, then provide the information uncovered while researching this issue.

I live in a suburb of Tulsa OK and I have noticed an alarming trend, our homeless are disappearing. I was out early a few days ago when I noticed unusual white vans around town. These vans had no windows, markings, or license #s on vehicles. All driven by muscley thirty somethings all with like passengers.

Then I noticed a shopping cart abandoned on the major street through town. Homeless people rely on those carts for survival and do not just walk away from them. That shopping cart remained there for more than a week. Where are the others who would have taken those cans?

My mother who lives in Tulsa also said she noticed the homeless disappearing. She helps them by providing odd jobs, so she was concerned for their welfare. After about 2 weeks she found one of the men who helps her and asked him about the homeless disappearing. He told her that the county offered a program that would allow them to take care of warrents at no additional penalty. He said they sent "vans" around and picked them up. Seeing how our county jail is bursting at the seems, she asked where they were taking them? He said to a shelter on apache (north of town). He said this facility could hold 200 people. Seems kinda fishy to me. Even though this man is homeless, he was once a preacher and has his wits about him. I believe he is telling the facts. He is worried about his friends and so am I.

None of them have returned so we are not sure of their fate as of yet. I will try to send pics of the white vans. I was wondering if this was happening in any other communities?

My first search was for shelters in Tulsa, specifically looking for any on an Apache street, road, avenue or drive... and found the Tulsa Urban League on East Apache street, Tulsa, Oklahoma. 

Upon calling the Tulsa Urban League , ANP was told they offer GED programs and work programs but they do not house the homeless. Furthermore, according to Shelter Listings Org the Tulsa Urban League "is a HUD Housing approved Housing Assistance agency," they offer a variety of assistance programs, but not actual housing for the homeless.

TARGETING THE HOMELESS FOR ROUND UP

Many have seen reports over the last few years about states criminalizing being homeless, other reports making it illegal to feed the homeless and even more disturbing reports on homeless being forcefully taken to "facilities," drugged and being placed under armed guard..... again, many of those reported by ANP back in August 2014, have never been seen again.

Via that August 2014 article:

Call them whatever you like, for the purpose of this article, they will be referred to as FEMA camps and there are reports surfacing that homeless people around the country are simply disappearing, yet we know from previous reports that some cities and states have criminalized being homeless and made preparations to forcibly take them ff the streets with a choice, jail or FEMA camps....but wait, officials are not "allowed" to call them FEMA camps, according to a recent report. 

"We will approach them on the street asking if they need or want help usually offering food to get their direct attention, if they come into the office it makes our jobs twice as efficient," said the supervisor. "In most cases the decision is already made for them unless they become combative or belligerent in which case we send them in for a 72 hour psych evaluation and then transfer them while under sedation or heavy medication to the "facility." 

THE "OFFICIAL" NUMBERS AND CAUSES ARE MISLEADING

According to a paper published in June 2015 by the American Enterprise Institute, the official numbers showing that the number of homeless individuals sleeping on the streets declining rapidly, is misleading due to "drastic changes in street counts in particular communities account for the majority of the national reduction, suggesting that miscounting may be playing a major role."

The Abstract from that paper continues on to state:

An alternative explanation for large count changes is that increasing homeless criminalization measures are leading more of the homeless to stay out of sight. Another red flag is that sheltered homeless counts, which are much more reliable than street counts, have been remaining steady.

Between criminalizing homelessness, and making it illegal for organizations and people to feed the homeless, the local, state and federal government has limited the number of witnesses that would be deemed "credible" to the trend of the disappearing homeless.

REPORTS OF THE HOMELESS DISAPPEARING

What is left is eyewitness accounts much like the reader email shown above and random accounts from other homeless individuals, such as the one found at Reddit from 2014, where someone claiming to be  a homeless man says he uses the libary to access the  Internet describes the disappearance of those he was familiar with - Key quotes shown below:

Martin, a small, quiet man disappeared last week. He usually sat near the bottom of town, behind the train station – with a large bottle of cider and a battered coat, dozing off as people walked past him and chucked him a few pennies. Of course, people don't notice when we disappear. I mean, who honestly knows the names of anyone homeless in their city? And furthermore, who would care if they left? It might even save you some change.I was walking past Martin's usual spot when I noticed he wasn't there. His coat, and his hat which he left turned up as a makeshift pot for change however was. Of course I could have gone to the police, but they don't care about us.

Often people you know will up and leave without saying anything, moving on to another city quietly, but not without their belongings. I assumed he'd wandered off somewhere and passed out, but over the next week he never returned. His hat and coat were stolen at some point, and I never saw him again. I assumed the worst, a drunken fall into the river. At least, that was the worst I could think of at the time. I hoped he'd moved on to a new city, perhaps reconnected with family and had a home, but I knew that was just reckless optimism.

Yesterday, a friend of mine – Annie – disappeared. We were close, me and Annie. She was late into her fifties, and we'd often share beers, or a bag of dope to kill the cold nights, telling stories of our past lives of just sitting in silence, passing a can between us as darkness fell. It was Tuesday morning, and hungover I decided to slowly trudge to her usual spot. I expected to see a shock of red hair but instead all I found was her coat, and her dog. Her dog was her eternal companion. He was a mangy mutt, always shivering and barking but she loved him as only an owner can. Apart from me I think he was her only friend. I'd seen her refuse a bed at the night shelter when they told her he couldn't come in and so I knew something was wrong.

She'd never leave without her dog. Puzzled, I bent over and went to stroke him, talking softly so he knew it was me – when he leaped at me. Snarling, baring teeth he pulled on his lead and snapped. His haunches were raised and he had this ferocious look in his eye. Something had terrified him, he was no longer a friendly, yapping dog but had reverted to his animal state. He growled low as I backed away, his tiny hind legs shivering. If her dog was still tied up, then I thought she'd be about. 

He talks of speaking to yet another homeless man named "Rick" which in a follow-up entry asserts that "Rick" also went missing

Part one here and part two here of his account.

(NOTE - The link above to the reddit claim is part of Reddits 'No Sleep' Sub Reddit (H/T reader) which means it is a claim that may or may not be true. We feel it fits with the other examples listed in this article, but wanted readers to informed that not all portions of the "No Sleep" sub category are 100% true, therefore this claim cannot be verified. We were informed of what the "No Sleep" Reddit category was after publishing. )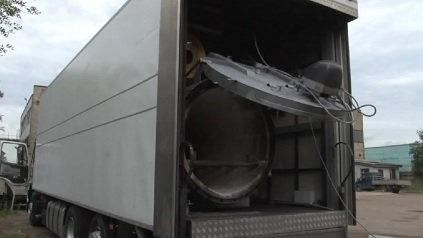 WHERE ARE THEY? WHAT WAS DONE TO THEM? ARE THEY BEING SLATED FOR TERMINATION IN "SMOKIES?"

Reports of homeless simply disappearing have been going on for years, in 2009 we see claims that "Approx.3,000 Homeless Have Disappeared from San Francisco" and other claims include 2,000 homeless that disappeared off the streets of Utah were being sent to FEMA camps, slated for extermination.

Other examples include Denver, Sacremento, Loas Angeles, and other areas.

While some may believe these claims are over-the-top, it is a fact that homeless are disappearing. It is a fact that in some areas they are being "rounded up." It is a fact that some of these people have never been seen again by those who knew them.

After receiving the initial email shown at the top of this article, I reached out to a background source with access to high level military contacts and was told yes, this is happening in other communities and the reason these people are never seen again is because they are "being picked up and executed, bodies cremated in 18 wheeler portable crematoriums called 'smokies,' under the cover of night, leaving no ash, smell or smoke." We are also told this operation started in 2005, that the term 'smokies' is what they are called in the black ops world and "they come and go from underground bases."

Which brings us to the videos below.

The first video below is proof for those that do not believe "mobile crematoriums" even exist, as we see Russia uses them to destoy the bodies of its war dead, as explained in the CNN news clip shown below. More proof that mobile crematoriums exist found at RT.

The point being, if Russia has them then what is so difficult to believe about the US having them?

[UPDATE] Reader feedback email sent in regards to this article:


In regard to the article on homeless disappearing in Tulsa, ok two weeks
ago there was a FEMA motorhome parked at a hotel in Okmulgee, ok.  Also saw 
three of these white unmarked vans with no windows headed north to Tulsa,
ok at the same time.  There was one smaller white van bringing up the tail
as they went that way.  I was certainly suspicious about them after seeing
the FEMA motorhome parked in Okmulgee.





ANP friend Tom Lupshu noticed homeless he helped feed and provide necessities for were missing of January of 2014, asking "Where will the Government put all these homeless people?" Then stating in his video details: "They are now using a more suttle approach to round up homeless people under the banner of goodwill while secretly shipping these people away to relocation centers for Extermination. I Hope I'm Wrong."



The next video is noteworthy because of our source's reference to "underground bases" and because I have previously linked those underground cities, bases and tunnels to another segment of vanishing people.

We have reported previously on white vans being associated with possible human trafficking, stalking and attempted kidnappings, we have also reported extensively on the missing clusters of people from national parks that refuse to keep records of these disappearances while authorities refuse to help investigate and in June 2014, I published a video (shown below) which showed that in no less than 16 states there are underground cities, tunnels and "military" bases which coincide with clusters of people vanishing from state and national parks, most of those areas rich in legends, aliens sightings, UFO hotspots and rumored to be military facilities. 



Last but not least we have "Denver's Homeless Round-up-FEMA Camps hidden behind humanitarism," described in the details in the following manner: "Denvers Road Home is misdirecting good intentions to round up vulnerable people in Denver.These new low income, transitiojnal housing, vocational training and "behavioral" health programs are just nice words for internment camps for undesirablres and rebellious free thinkers. There is no oversight, endless funding and a lot of "stakeholders" benefitting......none of which are the people it claims to serve."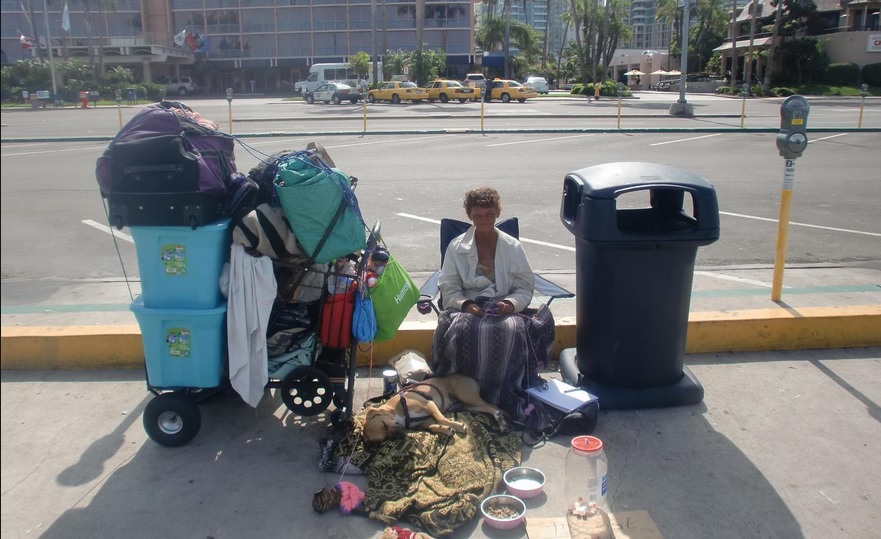 comments powered by

Disqus