Whatfinger: Frontpage For Conservative News Founded By Veterans
"The Best Mix Of Hard-Hitting REAL News & Cutting-Edge Alternative News On The Web"
This Is Just The Beginning Of The Coronavirus Freakout As Stores Shelves Are Still Emptying Faster Than They Can Be Restocked - What Happens If They Can't Be?
- Part 2 Of The 'Still In Stock' Series With The Latest Reader Images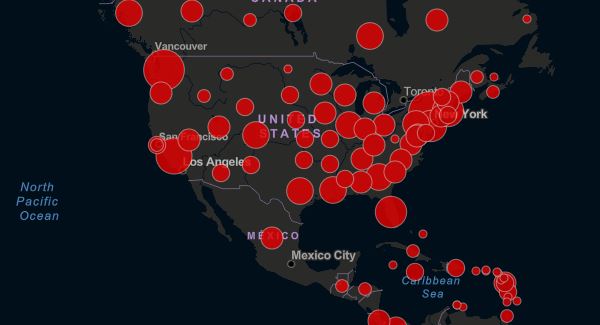 (COVID-19 Global Cases by the Center for Systems Science and Engineering)



By Susan Duclos - All News PipeLine


As will be seen by the latest images sent to ANP or put in our comment section by readers, the emptying of shelves in stores across the country is still going strong, with many of those establishments unable to restock as fast as items are flying off the shelves. 

In the "still in stock" part one article we hunted items that either could be used as alternatives or substitutions for those that are difficult to obtain, and the actual items still in stock in a variety of different stores.

As we highlighted previously, even looking online to order,at places such as at Amazon, we are seeing an overwhelming amount of "currently unavailable" messages for things like emergency survival foods, paper products, hand sanitizers and cleaning supplies, just to name a few items.

Amazon has recently sent word to sellers that they would be limiting the products they would be accepting to their warehouses during the COVID-19 Coronavirus pandemic, in order to focus on what they consider essentials and to prevent the massive delays in delivery that the overwhelming amount of orders coming in has been causing.


Via Business Insider:


Amazon said in an email to sellers that it was now prioritizing shipment in the following six categories: baby product; health and household (including personal-care appliances); beauty and personal care; grocery; industrial and scientific; pet supplies.


As we were receiving emails with many images our readers have been taking from around the country, showing shelves completely wiped out or barely anything left, we have been hunting online to find items still in stock that could be gotten as extras, or for those that have just started prepping, enough to help them survive a couple weeks, or a couple of months of "social distancing," aka the healthy self-quarantining, in order to stay that way.  

LATEST READER IMAGES

While we have been sent a large number of images, we'll be dividing them up in this series so that no one article is overly image-heavy.

Some images do not have a name attached, we don't share information without permission. Those with a reader name attached either gave permission or spoke about sending them in the open comment section already.


(ANP NEEDS YOUR HELP - Due to recent medical expenses, All News Pipeline will need financial help in the months ahead. If you like stories like this, please consider donating to ANP to help keep us in this 'Info-war' for America at a time of systematic censorship and corruption.)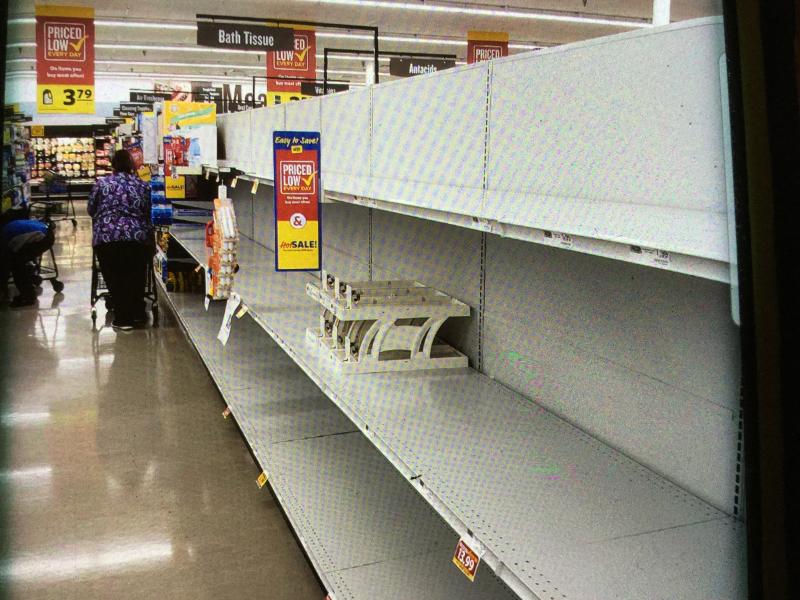 (North Carolina)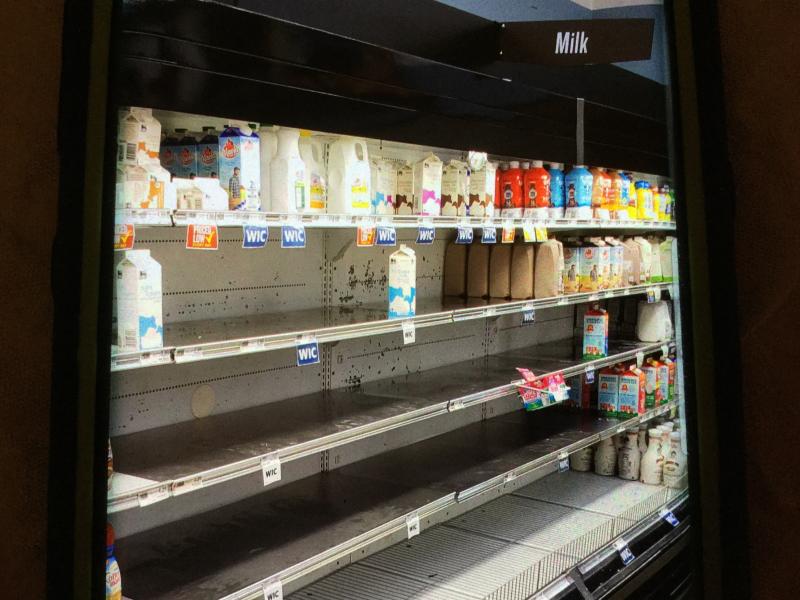 (North Carolina)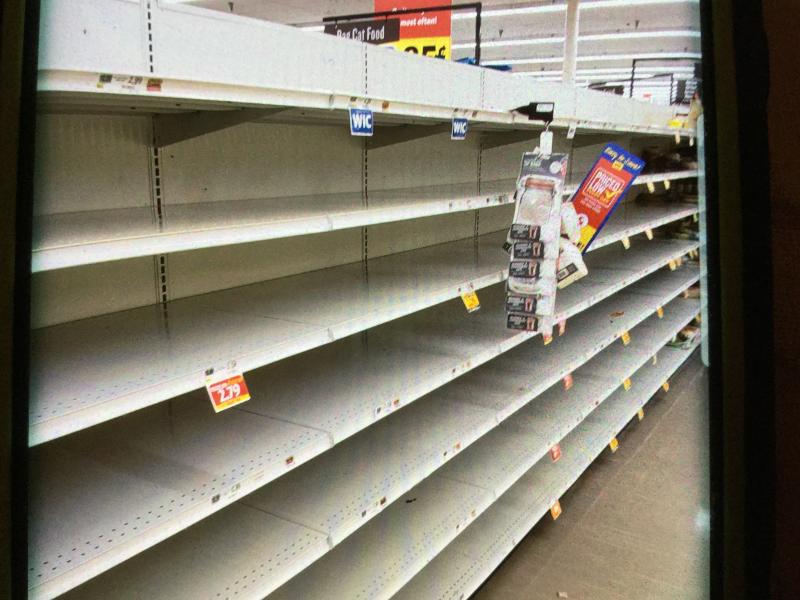 (North Carolina)


The next images are just a small portion of what reader Sheep Herder kindly sent to us. The others will be used in subsequent pieces.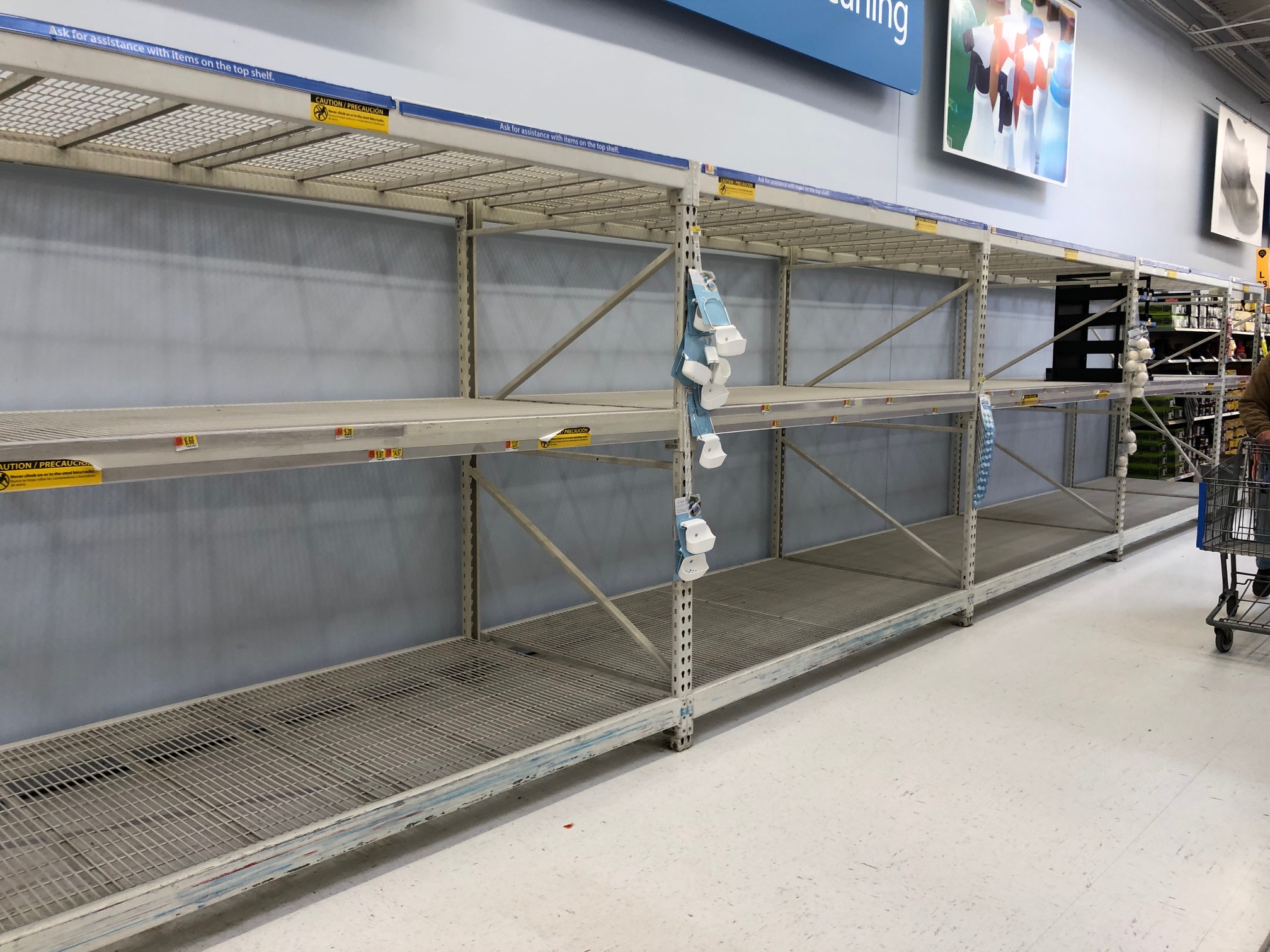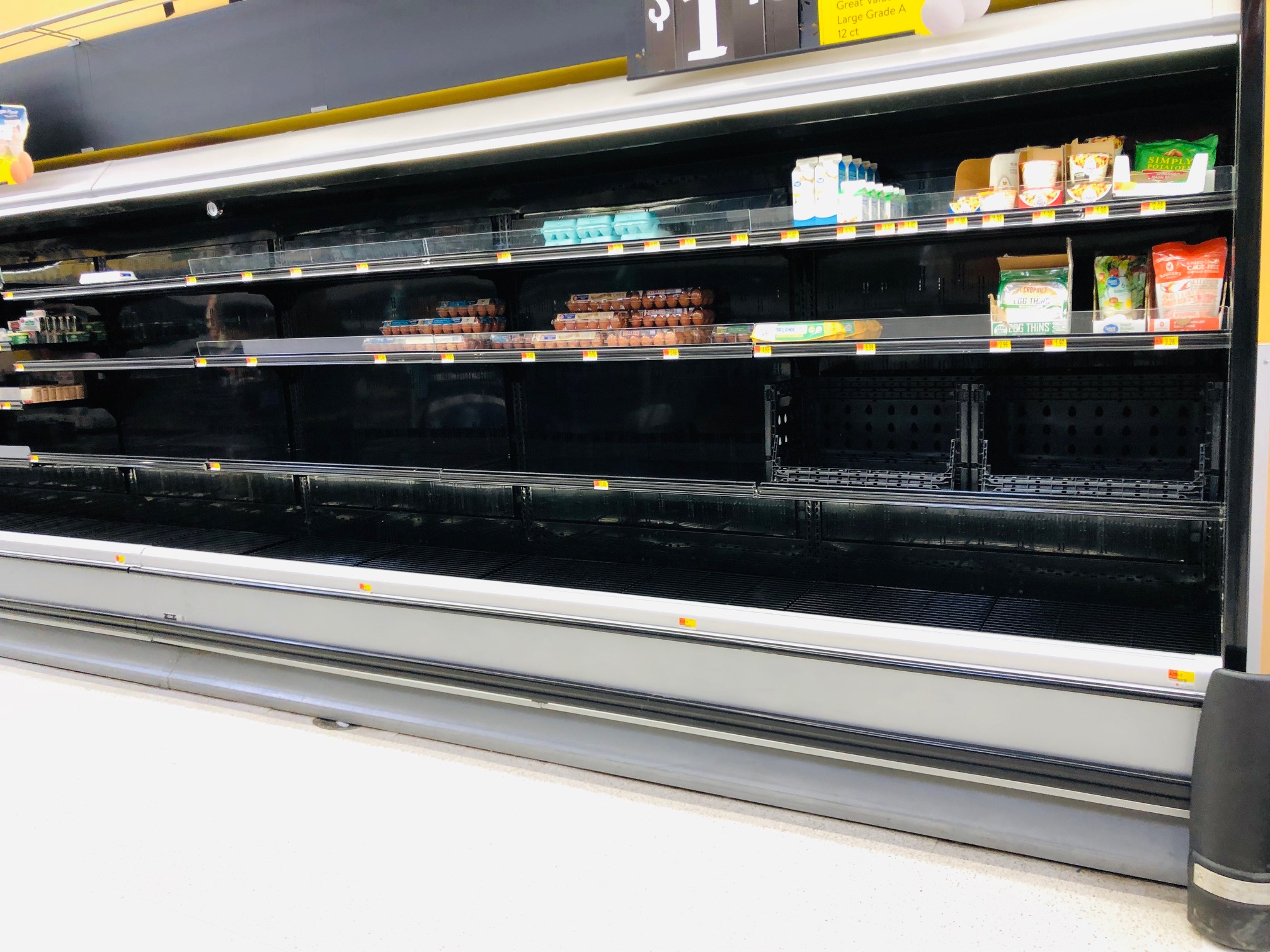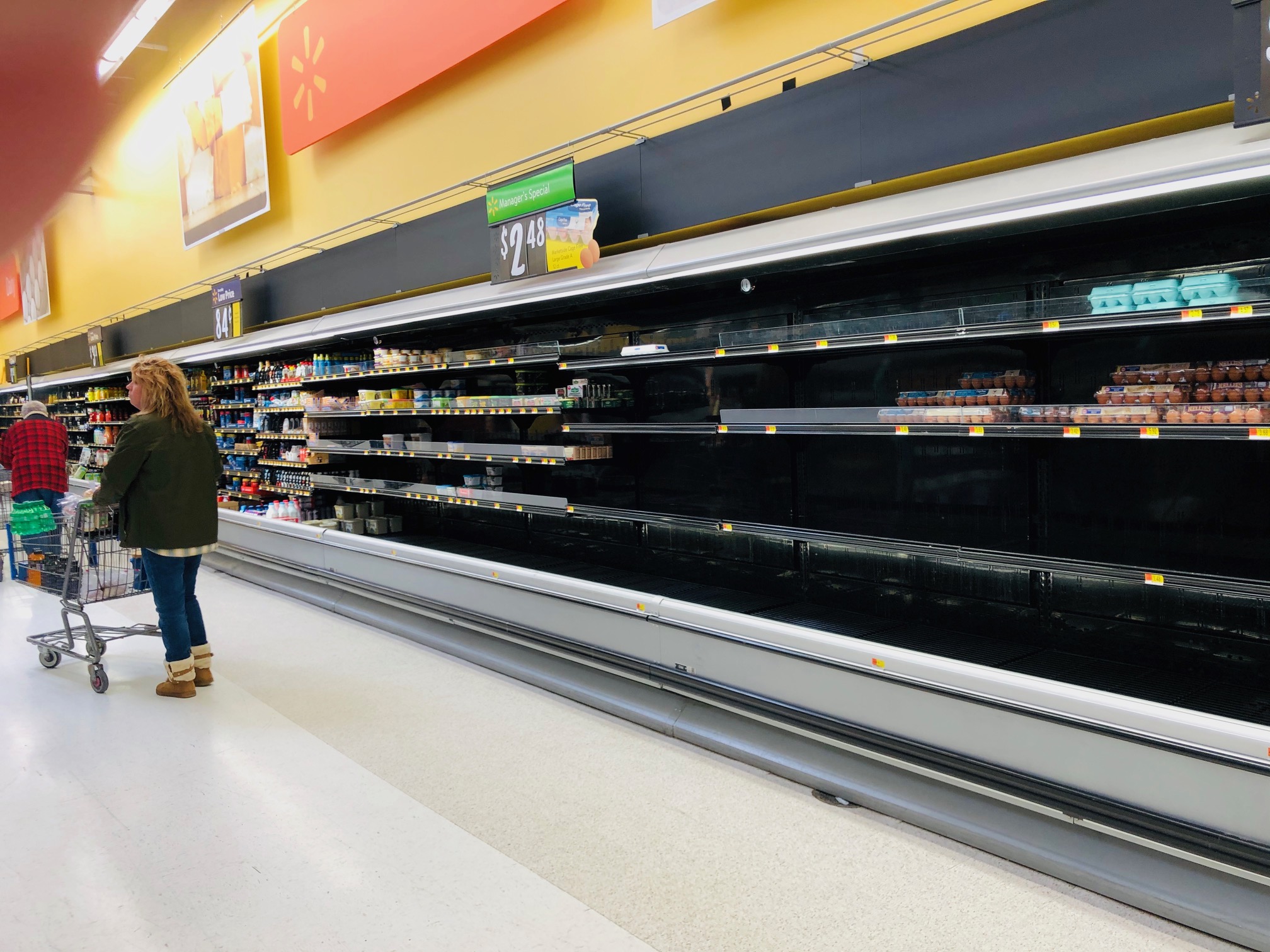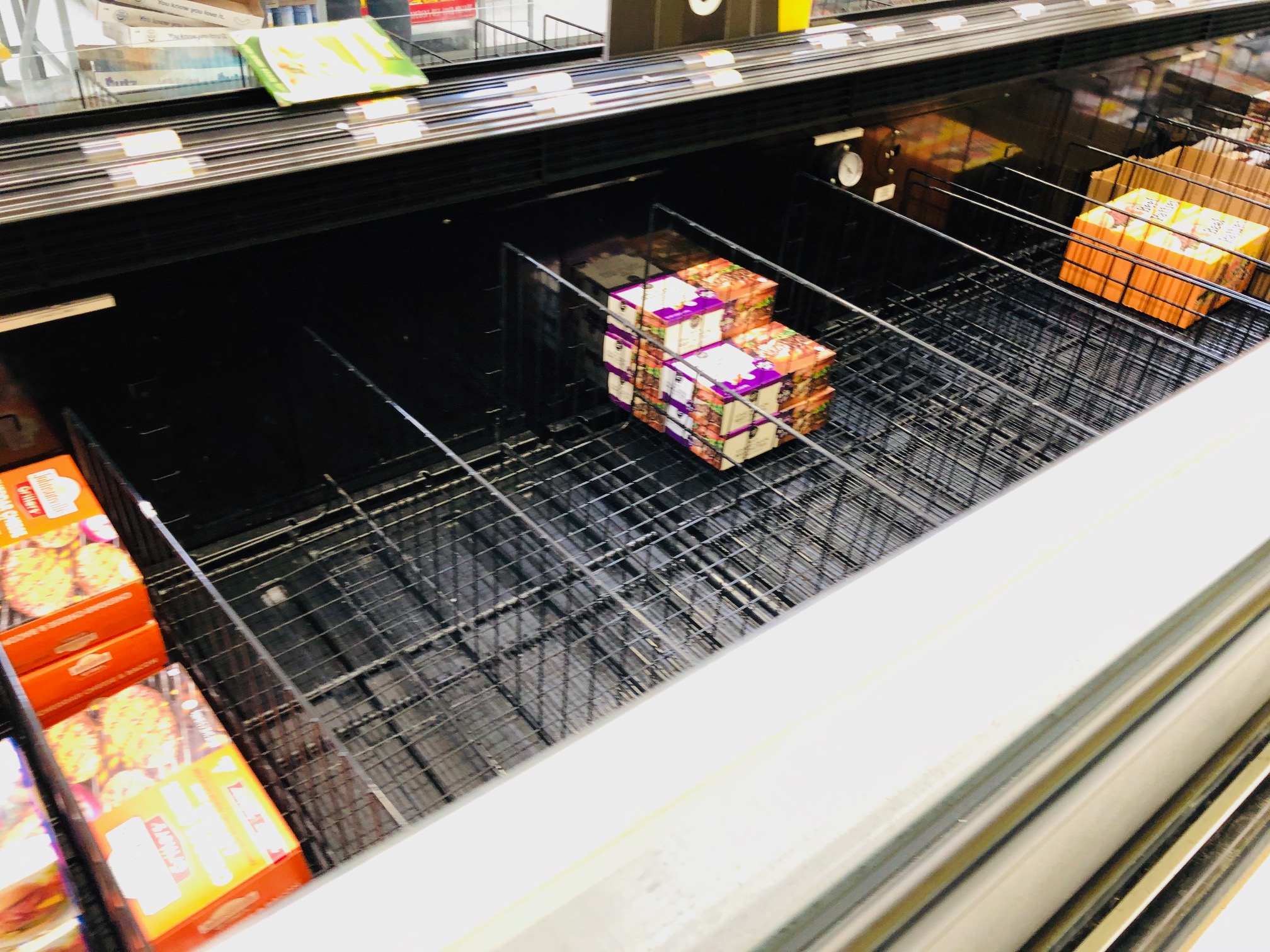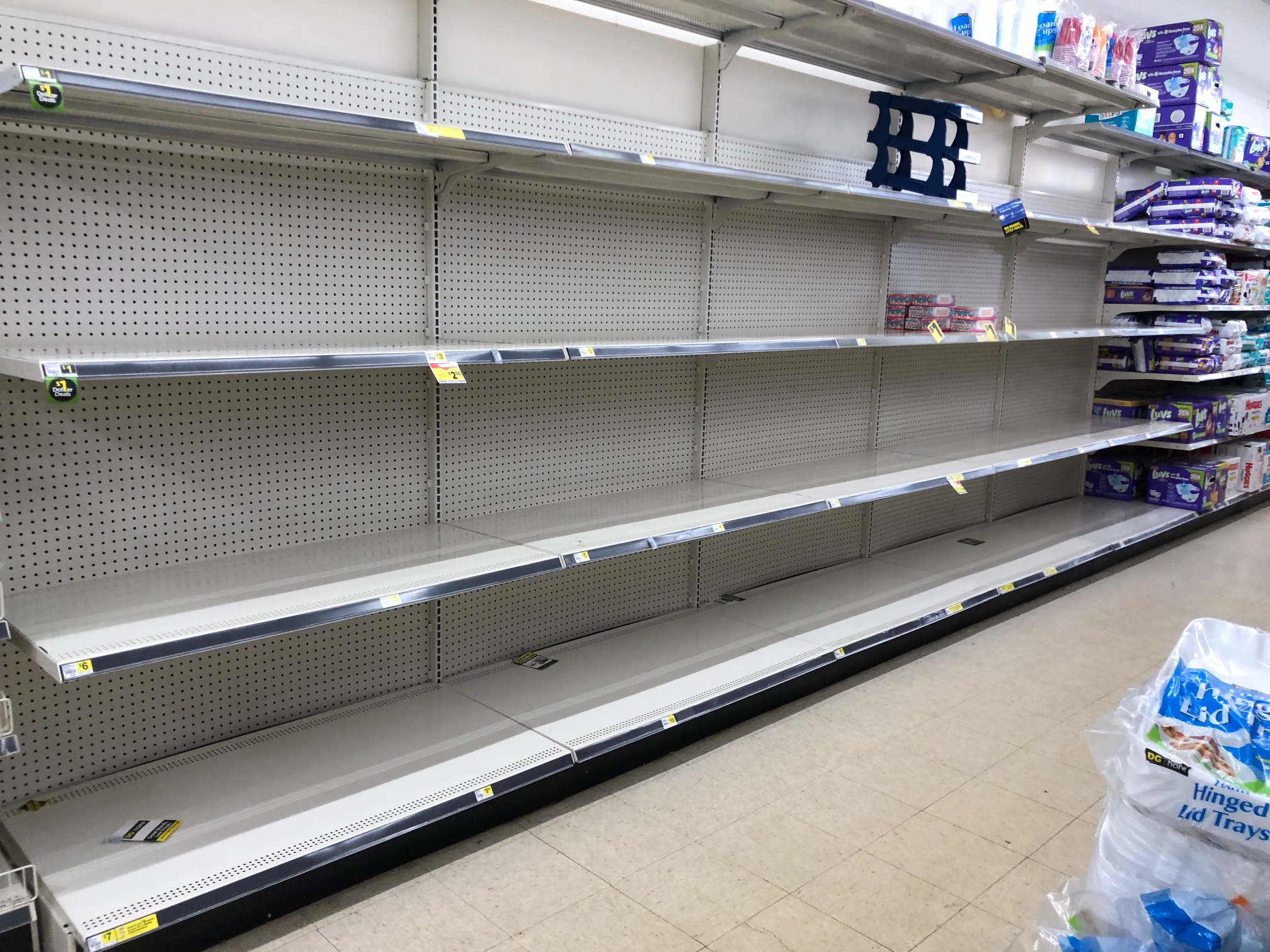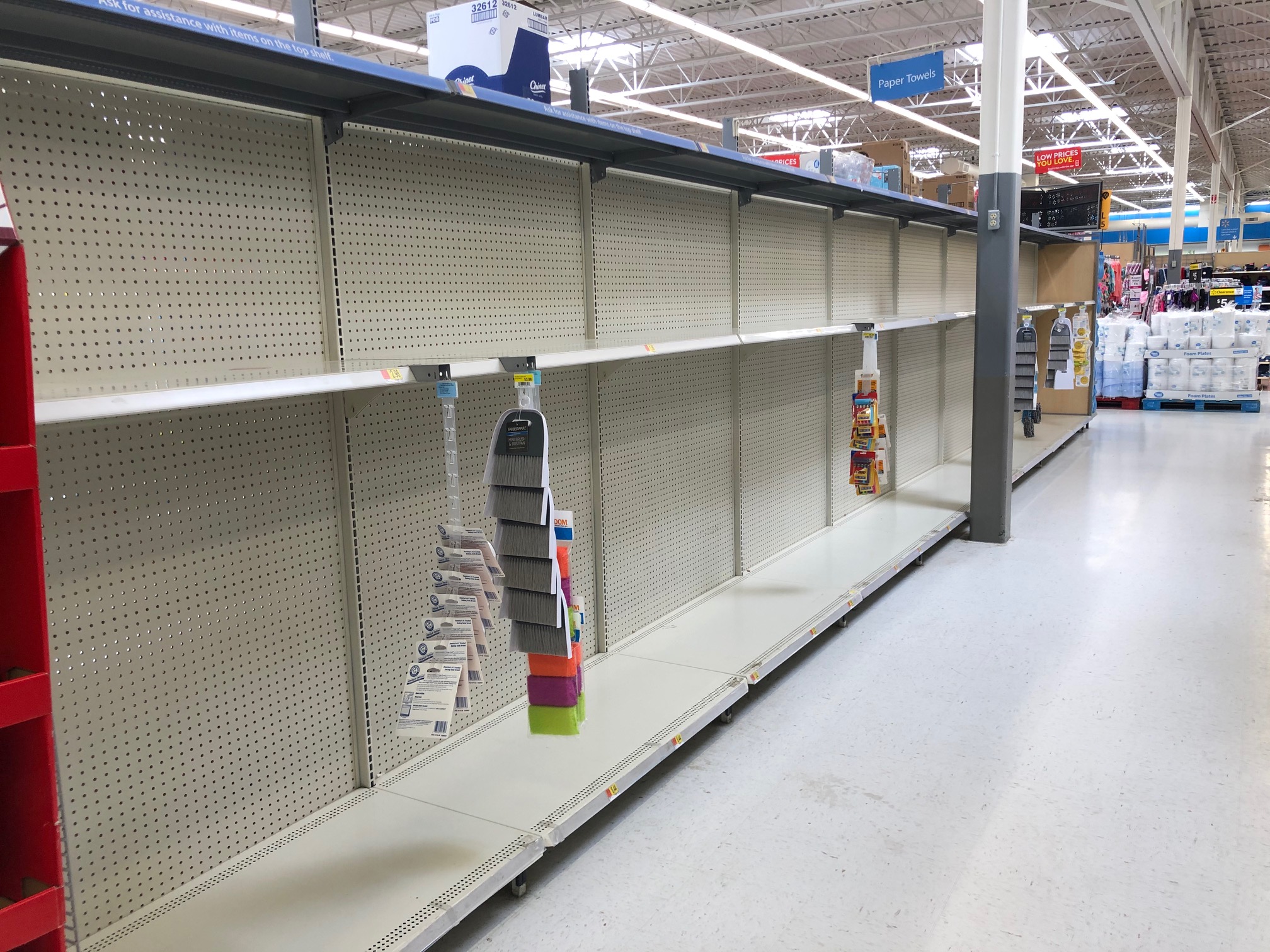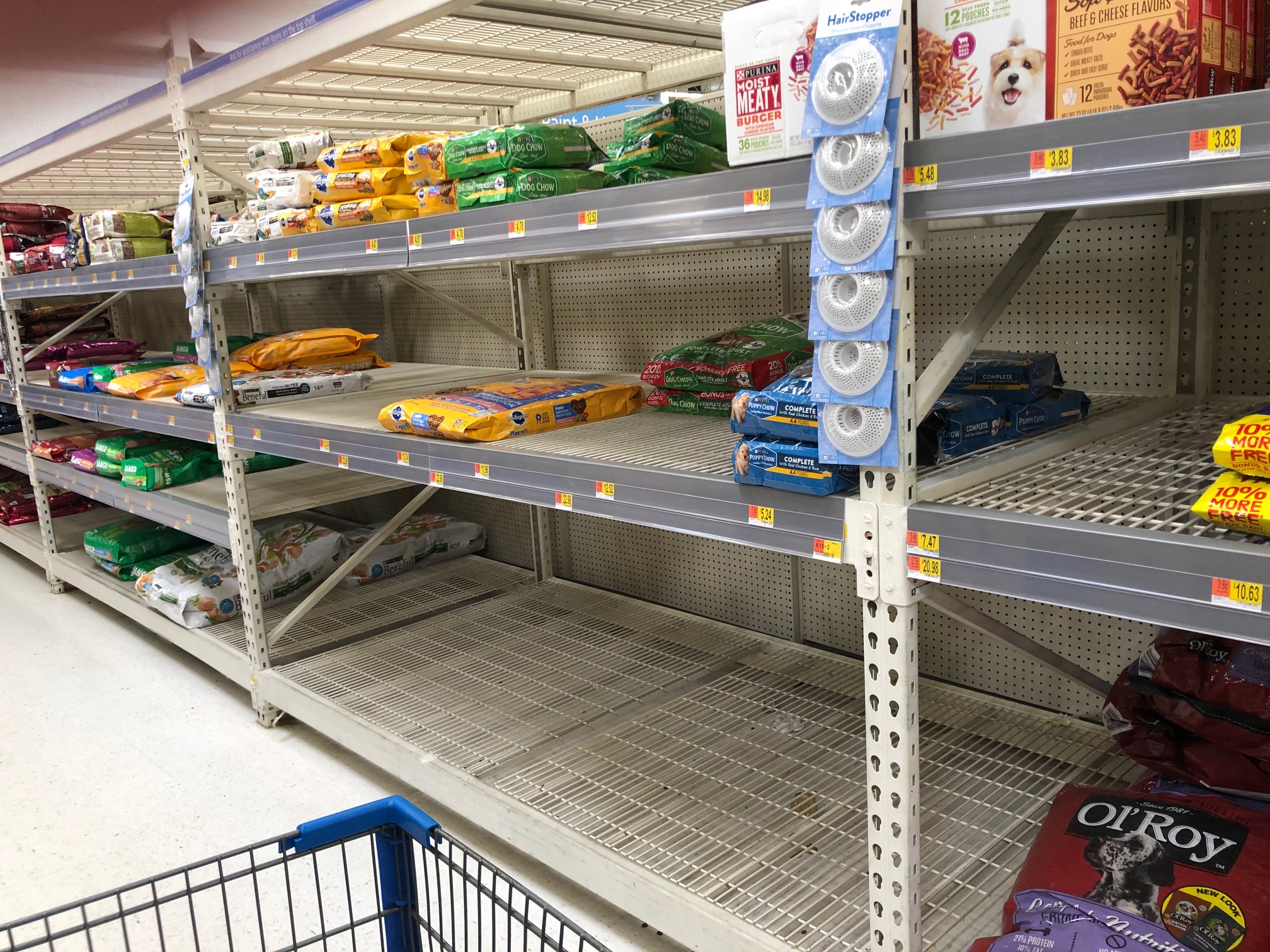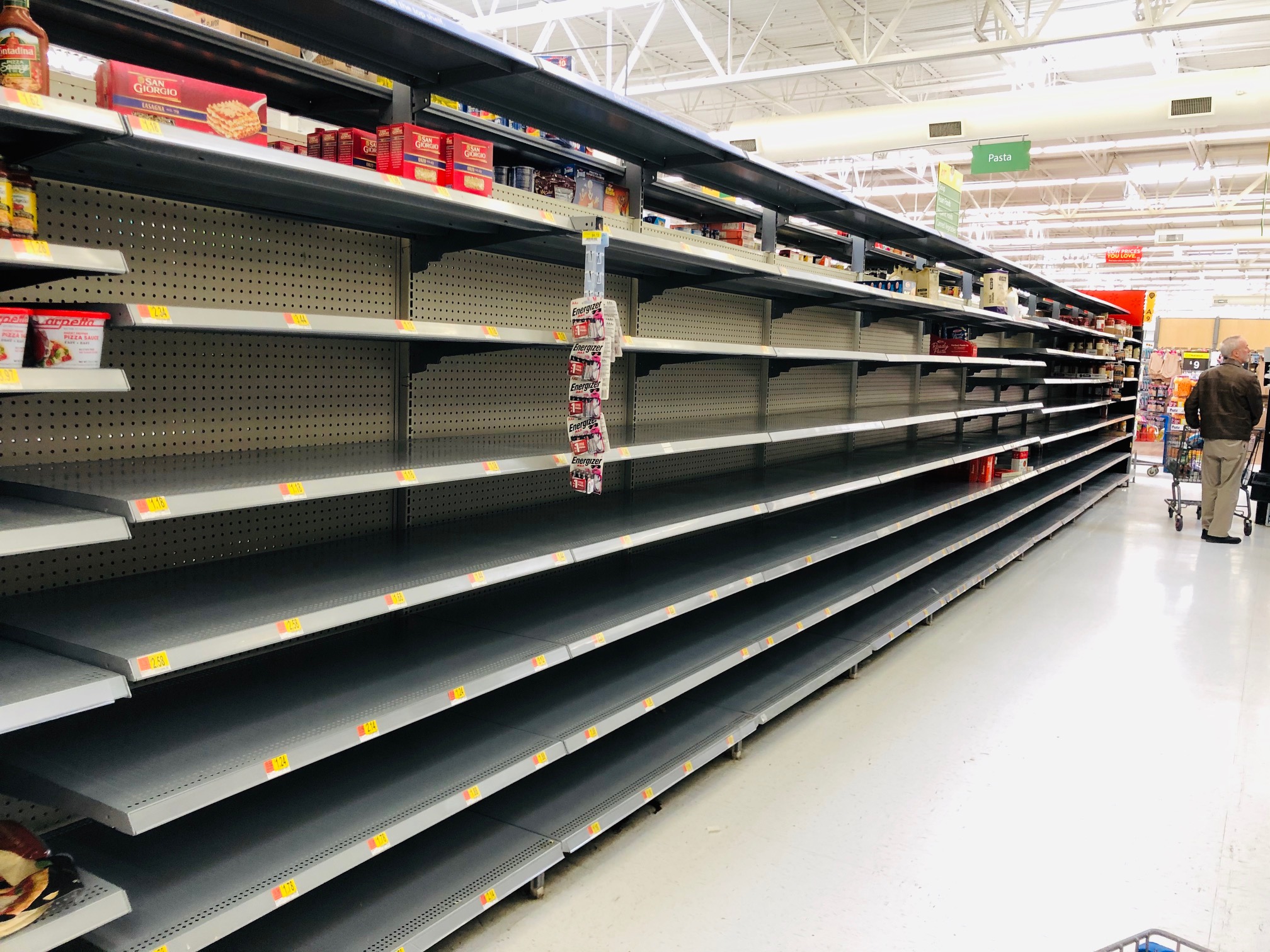 We would like to thank each and everyone one that has sent images and those that have been keeping us all updated in the comment section about what they are seeing locally in their stores and businesses.


SURVIVAL FOODS STILL IN STOCK


Note: The items listed below were double checked before publishing in order to make sure they haven't sold out over night. We have checked for availability, reasonable delivery dates, and price comparisons in order to avoid linking to those price gouging during a pandemic. 


Dry Milk Powder | USDA Grade A Whole Milk
- Still available in  2.2 lbs, 4.4 lbs, 11 lbs, 22 lbs, and 55 lbs.
Other powdered milks are also still in stock
, but beware of some seller trickery, such as claiming to be in stock and then when clicked saying "usually ships in 1-2 months."  We do not consider that to be "still in stock."
Hoosier Hill Farm Real Butter powder, Hormone.free, 2 lbs
Fresh and Honest Foods Margarine Powder 44.8 OZ #10 Can
Designer Protein Totally Egg, Classic Vanilla, 12.4 Ounce, Egg White & Yolk Protein Powder
Wise Foods Powdered Eggs, 144 Servings
SoulBee GRANULATED HONEY POWDER - Dehydrated honey crystals as Natural Sweetener for drinks and meals low Calories, Non GMO, Gluten Free
Augason Farms Nacho Cheese Blend Powder 3 lbs 5 oz No. 10 Can
CLEANERS STILL IN STOCK
While many of the popular disinfectants are out of stock and currently unavailable,  the fact is a regular cleaner works for cleaning around the house, and unless you have been exposed or plan to be exposed, there are still cleaning supplies available ,from not as popular brands.
As to the popular brands, as we pointed out in part one of the "still in stock" series, a little creativity can make a huge difference.
For example: Clorox bleach products are "currently unavailable, but the preloaded with Clorox cleaner "toilet wand" refills are in stock, and considering they never have to touch a toilet, simply using them in place a towel, wipe or rag, people can still be using bleach to clean and disinfect.
Clorox ToiletWand Disinfecting Refills, Rainforest Rush, 30 Ct

Note: Many of the items that I saved yesterday to use in this piece, already showed as "currently unavailable" today when I double checked, so we cannot guarantee how long they will continue to be in stock.

What we can guarantee is this is just the beginning of the country starting to deal with this pandemic and if readers cannot find something they need, and they let us know, we will do our level best to find the product for them or research substitutions to help them. 


BOTTOM LINE

The point here is that there is still plenty of stuff "still in stock." There are also other items in stock that can be used, or substituted for a brand or specific product one generally uses in a time of need.


We encourage readers to share their ideas for alternative methods, or products. Link to anything online that may not be found on the store shelves of late. Videos of Do-It-Yourself or How-To-Make your own products or survival foods, are more than welcome as well.

These articles are published with the hopes that readers will do what the prepping community does best..... help each other while preparing for the worst and hoping for the best.



ANP EMERGENCY FUNDRAISER: With non-stop censorship and 'big tech' attacks upon independent media, donations from readers are absolutely critical in keeping All News Pipeline online. So if you like stories like this, please consider donating to ANP.

All donations are greatly appreciated and will absolutely be used to keep us in this fight for the future of America.

Thank you and God Bless. Susan and Stefan.


PLEASE HELP KEEP ANP ALIVE BY DONATING USING ONE OF THE FOLLOWING METHODS.
One time donations or monthly, via Paypal or Credit Card:

Or  https://www.paypal.me/AllNewsPipeLine
Donate monthly from $1 up by becoming an ANP Patron.



Donate Via Snail Mail

Checks or money orders made payable to Stefan Stanford or Susan Duclos can be sent to:



P.O. Box 575

McHenry, MD. 21541

ANP is a participant in the Amazon Services LLC Associates Program.







comments powered by

Disqus