Whatfinger: Frontpage For Conservative News Founded By Veterans
"The Best Mix Of Hard-Hitting REAL News & Cutting-Edge Alternative News On The Web"
October 13, 2017
Vegas Shooting: Mandalay Bay Security Guard Bolts, FBI Wipes Witnesses Phones, Timelines Change, And Now, Eyewitness To Multiple Shooters Found Dead In Bed
- 'Bullets Were Coming From Every Direction'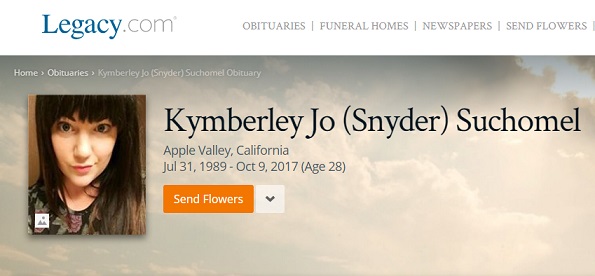 By Susan Duclos - All News PipeLine

The Mandalay Bay security guard shot by Stephen Paddock, Jesus Campos disappears just moments before scheduled to give an interview, Route 91 witnesses and vendors are claiming the FBI gave them their phones and laptops and other devices after completely wiping them of all images and messages from October 1, 2017, the night of the Vegas massacre where over 50 people were slaughtered and nearly 500 others injured, and now a 28 year woman that described how she and her friends ran for their lives that devastating night, saying that "Bullets were coming from every direction," was found dead in her bed on Monday.

All this on top of changing timelines, and the MGM Resorts disputing the official police timelines, in a case that nearly two weeks later, see more questions popping up than answers provided.

WITNESS THAT CLAIMED MULTIPLE SHOOTERS, FOUND DEAD

There was no ambiguity to 28 year old Kymberley Suchomel's assertion that there was more than one shooter, she specifies it and highlights multiple times in her Facebook post, offered just 72 hours after the massacre in Vegas, describing what happened when the bullets started flying on October 1, 2017, at the Route 91 Harvest festival, as people scrambled to get to safety.

It is a long post explaining the events found here, and the Archive.is page to this account can be found at http://archive.is/8cc1M, just in case her official Facebook page suddenly gets taken down, but the relevant portion is quoted below: [Update] Original Facebook post has either been removed or made private as now a message saying page is unavailable shows, so use the Archive.is link to see it.


We were rounding some sort of corner maybe- and I looked to the right and I saw this large cowboy sitting down with his legs spread, holding a blood-soaked woman. I thought to myself "we NEED to hide", but as I looked quickly for somewhere to go, the gunfire once again got closer and closer. We couldn't hide because they (and I do mean THEY) were chasing us. That exact moment is when I started to really panic. That is the exact moment in which I thought this was it, I was going to die, I was never going to see my family again. So, as we are running, we approach this fence where men are throwing women over, and we ran up to it as they had knocked It down, so we were able to get out. As we crossed the threshold of the venue, my mind went straight to other mass shootings and hearing the victim's families in my head talk about how they never got to say goodbye. I did not want this for my husband (who was at work) & my grandma (who had my daughter, Scarlett). So, at 10:07pm I called my husband franticly leaving him a voicemail- telling him that I loved him and was in the middle of a shooting & I wasn't sure if I would make it out alive. Next, while still running, I called my grandma to tell her the exact same thing. But the gunfire wasn't stopping this whole time. It wasn't ceasing. It wasn't slowing down. And It was directly behind us, following us. Bullets were coming from every direction. Behind us, in front of us, to the side of us. But I know, I just know, that there was someone chasing us. The entire time I felt this way. The farther we got from the venue, the closer the gunfire got. I kept looking back expecting to see the gunmen- and I say MEN because there was more than one person. There was more than one gun firing. 100% more than one. As we were running, we kept changing direction, because it felt like no matter what direction we took, we were being followed. So we ended up running in a weird triangular path. The first place I remember getting to was a parking lot, and I told Casie (who was slightly in front of me) we needed to get under one of the trucks. She turned to me and started her way back to me, and that is when the gunfire got even CLOSER than ever before. It was RIGHT THERE. It was within the parking lot. Everyone around us was panicking once again. So we ditched the idea of getting underneath a vehicle, and we continued the run for our lives. If you know me, you know I am a big girl, who is out of shape, and who definitely does not run for any reason. But I can tell you I ran like I have never run before.

Another interesting statement made in that post was how about 15 second before the first volley of shits were fired into the crowd, someone set off firecrackers, and Ms. Suchomel made it very clear, in caps, they were indeed firecrackers, stating "From about 50 feet in front of us, and a little to the right, fire crackers were set off. Let me repeat that… FIRE CRACKERS WERE SET OFF. I verbally stated "some a**hole just shot of fire crackers in close proximity to so many people". I was literally pissed off. You could see Jason Aldean look to his left kind of startled by it, but he was also clearly irritated. I would say about 15 seconds later, the first volley of gunfire was released."

Subsequent posts described how her and her family were dealing with such a life-altering event, the last of which was posted on October 8, 2017. Slightly after 8:30 am the next morning, Ms. Suchomel was found dead in her bed. According to a report from a local news affiliate, her husband left for work around 4:30 am, and her grandmother came to care for their child and found her.

According to the grandmother, Suchomel suffered from epilepsy, specifying that her granddaughter had suffered a few "focal seizures."


"Kymberley had epilepsy and she's always been prone to seizures — she told her friend that she recently had three focal seizures," Norton told the Daily Press. "I believe the stress from the shooting took her life."

Focal seizures are commonly referred to as "simple partial seizures," and are different from Grand Mal seizures. You can find out more on different types of seizures here.

While the local news report about Suchomel's death speak of a few of her statements regarding the shooting, her assertion of multiple shooters is not stated in any of the reports I have found regarding her death.

Suchomel's assertion is not the only witness account that indicates more than one shooter either, as Rocky Palermo who was one of the shooting victims has clearly stated that the gunfire "started getting closer and closer", and he knew "we were getting gunshots that were closer to us than where they originally started."  He also points out that the same exits they entered and left on Friday and Saturday night, were mysteriously closed on Sunday as the concertgoers were trying to leave. At the end of the his video statement below, he says "I definitely believe there were at least 3 to 5 shooters,"  and then he says the exact same thing Mrs. Sochumel said, "100 percent there was not just one person shooting from the 32nd floor."



Other witnesses are also saying there was at least one shooter on the ground, as at the 17 second mark in the video below, another woman describes the events, eventually saying there is no "physically human possible way that that guy was the only shooter" as she explains how they were hidden and how it would have been impossible to reach where they were hidden.



BET shows others that were there asserting the same thing, multiple shooters, yet law enforcement continues to maintain there was only one shooter, despite the multiple witness testimony to the contrary. Disturbingly, as law enforcement claims that they are aware of the "internet rumors" and social media claims, they never once acknowledge publicly that many of those claims are coming from eyewitnesses and shooting victims.... those that were there at the time of the shooting, when the police were not.

As many witnesses that were and are still claiming there were multiple shooters, it makes the reports that the FBI wiped witnesses phones, laptops and devices of images and messages from the night of the Vegas massacre, all the more concerning.

BOTTOM LINE

While many stories are out there, many hoaxes being pushed regarding the shooting, and more and more questions arising, there is no doubt in the minds of these witnesses that there was more than one shooter, with some indicating there were definitely shots coming from ground level.

One of those witnesses is now dead.... we hope the others stay safe.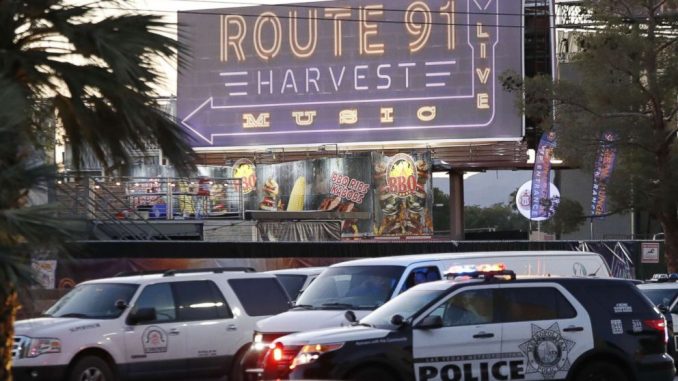 Help Keep Independent Media Alive, Become A Patron for All News PipeLine at 

https://www.patreon.com/AllNewsPipeLine



comments powered by

Disqus