Whatfinger: Frontpage For Conservative News Founded By Veterans
"The Best Mix Of Hard-Hitting REAL News & Cutting-Edge Alternative News On The Web"
April 14, 2016
Russia Sends A Message To America As More Signs Show US Military Has Been Decimated Under Obama - Russia Did This To Us 2 Years Ago, Too, What Are They Trying To Tell Us? 


By Stefan Stanford - All News Pipeline - Live Free Or Die

Back in November of 2014, the US State Department acknowledged that the crew of the destroyer USS Donald Cook had been 'gravely demoralized' back in April of 2014 after their ship was flown over in the Black Sea by a Russian Sukhoi-24 (SU-24), a fighter jet carrying only electronic warfare equipment, no bombs nor missiles.

According to the story, as the Russian jet approached the destroyer, its electronic warfare device (called a Khibiny) disabled all radars, control circuits, systems, information transmissions and weapons systems as if it were simply but completely shutting down the Donald Cook via a TV's remote control unit.

The SU-24 then proceeded to launch a simulated missile attack against the 'literally deaf, blind and defenseless' Donald Cook, repeating the same manuevers 12 times before flying away. 

Why are we bringing up what happened back in April of 2014 in April of 2016, now two years later? As we learn in this story from CBSNews, the USS Donald Cook has been buzzed by Russian jets once again as seen in the pictures within this story and videos at the bottom of this page, and it happened on nearly the same day as back in 2014.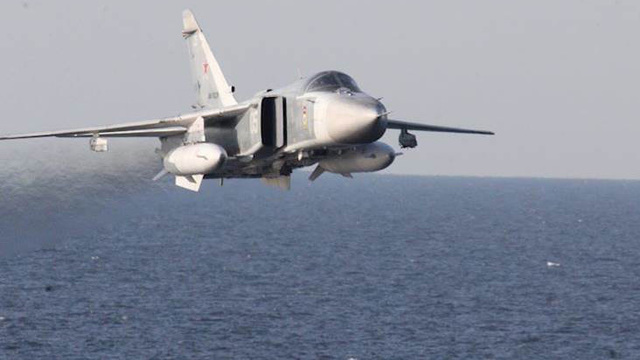 Encountering what the US Navy has termed 'aggressive Russian aircraft in the Baltic Sea' which once again conducted 'simulated attacks' against our ship we have to ask, what message Russia is sending to our military leaders and why is the USS Donald Cook is once again being harrassed by the Russians? Was this a reminder about what happened in 2014? Is this preparation for war? Were electronic weapons used against the USS Donald Cook once again? This ship is no mere slouch.:
The USS Donald Cook(DDG-75) is a 4th generation guided missile destroyer whose key weapons areTomahawk cruise missiles with a range of up to 2,500 kilometers, and capable of carrying nuclear explosives. This ship carries 56 Tomahawk missiles in standard mode, and 96 missiles in attack mode.
The US destroyer is equipped with the most recent Aegis Combat System. It is an integrated naval weapons systems which can link together the missile defense systems of all vessels embedded within the same network, so as to ensure the detection, tracking and destruction of hundreds of targets at the same time. In addition, the USS Donald Cook is equipped with 4 large radars, whose power is comparable to that of several stations. For protection, it carries more than fifty anti-aircraft missiles of various types.
As our videographer tells us in the 1st video below, the US military has been absolutely decimated under the presidency of Barack Obama and as we can see within the videos, Russia has absolutely no fear of our warship. Meanwhile, Russia continues to make air incursions over America and get close to American shores in the Atlantic and Pacific Oceans regularly.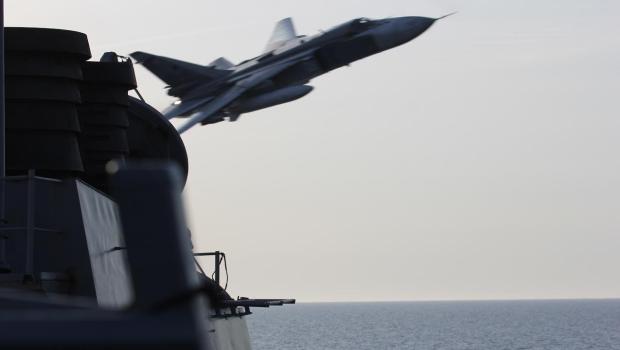 Directly from the headquarters of the United States European Command.:

A United States Navy destroyer operating in international waters in the Baltic Sea experienced several close interactions by Russian aircraft April 11 and 12. 
USS Donald Cook (DDG 75) encountered multiple, aggressive flight maneuvers by Russian aircraft that were performed within close proximity of the ship.
On April 11, Donald Cook was conducting deck landing drills with an allied military helicopter when two Russian SU-24 jets made numerous close-range and low altitude passes at approximately 3 p.m. local. One of the passes, which occurred while the allied helicopter was refueling on the deck of Donald Cook, was deemed unsafe by the ship's commanding officer. As a safety precaution, flight operations were suspended until the SU-24s departed the area.
On April 12, while Donald Cook was operating in international waters in the Baltic Sea, a Russian KA-27 Helix helicopter conducted circles at low altitude around the ship, seven in total, at approximately 5 p.m. local. The helicopter passes were also deemed unsafe and unprofessional by the ship's commanding officer. About 40 minutes following the interaction with the Russian helicopter, two Russian SU-24 jets made numerous close-range and low altitude passes, 11 in total. The Russian aircraft flew in a simulated attack profile and failed to respond to repeated safety advisories in both English and Russian. USS Donald Cook's commanding officer deemed several of these maneuvers as unsafe and unprofessional.
Quotes:
"April 11-12, USS Donald Cook was operating in a professional manner in international waters conducting operations and exercises with our allies in the Baltic Sea."
"In my judgement these maneuvers in close proximity to Donald Cook are unprofessional and unsafe."
-Commander, U.S. Naval Forces Europe-Africa, Adm. Mark Ferguson
Quick Facts:
We have deep concerns about the unsafe and unprofessional Russian flight maneuvers. These actions have the potential to unnecessarily escalate tensions between countries and could result in a miscalculation or accident that could cause serious injury or death.
U.S. officials are using existing diplomatic channels to address the interactions while the incidents are also being reviewed through U.S. Navy channels.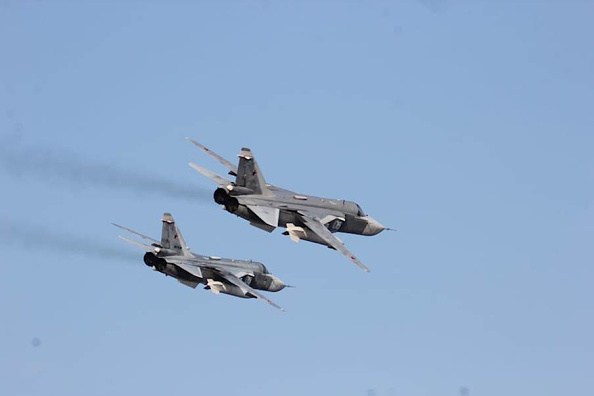 Are these actions a message to America from Russia as the title of the 2nd video suggests? That video shows 4 different flyovers and buzzings by Russia on the US ship combined into one video. Is America being set up for a massive fall with a military absolutely crippled under the presidency of Barack Obama as suggested in the 1st video? 

We are certainly watching an interesting 'game' of cat and mouse being played out between the two superpowers. We can only pray that Russia and America think about what the possible outcome of a nuclear war between the two of them might mean to the rest of humanity.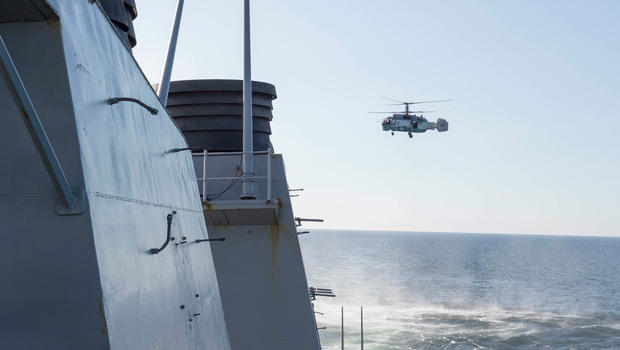 comments powered by

Disqus