Whatfinger: Frontpage For Conservative News Founded By Veterans
"The Best Mix Of Hard-Hitting REAL News & Cutting-Edge Alternative News On The Web"

April 12, 2017
Chilling Coded Radio Messages Sent Out To North Korean Spies As The 'World Stage' Is Set For An 'Event'
- Kim Jong Un Orders Immediate Evacuation Of 600,000 From Pyongyang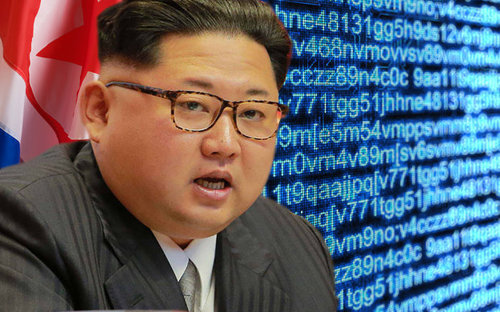 By Stefan Stanford - All News Pipeline - Live Free Or Die
While President Donald Trump told Michael Goodwin over at the NY Post on Tuesday that "we won't be going into Syria" and Department of Defense head Maddog Mattis claimed US and Russian relations won't 'spiral out of control', it's clear that the world still sits on the edge of a powderkeg ready to explode.
The recent SQAlert from Hawk on Steve Quayle's website republished in part below videos helps to explain why - we're now watching a pattern, repeated over and over again throughout history: When everything fails in the financial world, they bring us to war.  
In this story we'll take a look at all of the latest stories from around the world that help prove the world is nowhere near out of the woods yet with Europe teetering on the edge of civil war and destruction; North Korea threatening to nuke us while sending out a series of chilling, cryptic numeric messages to their spies around the world; President Donald Trump getting vital information from what appears to be a 'compromised deep state'; and the global economy imploding.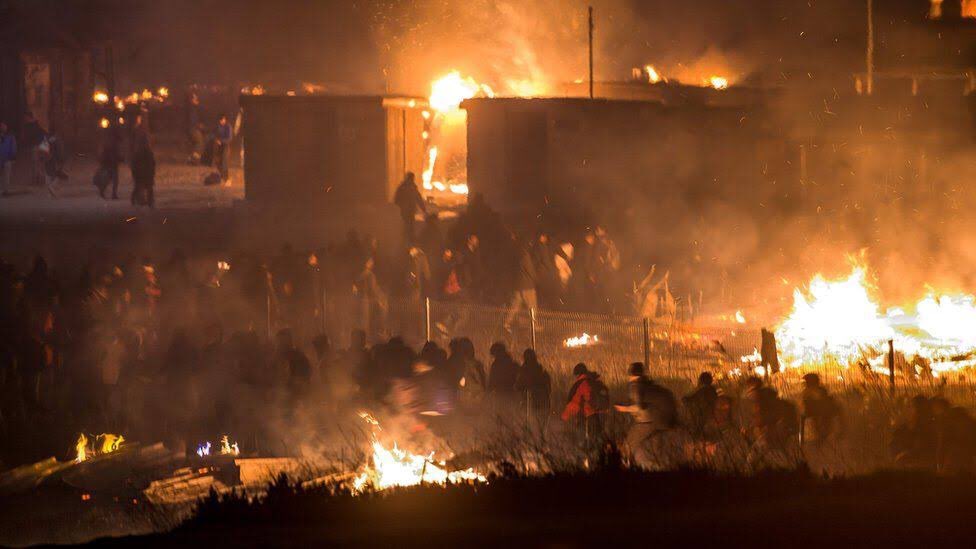 The new story from Jim Hoft over at the Gateway Pundit reports in France, 'migrants' have torched their new camp, 34 days after torching their last one. Injuring at least 10 people, they report "It took the 'peaceful migrants' a month to torch the 3 million euro camp." Just the latest outbreak of 'peace' from those following 'the religion of peace', as Susan Duclos reports today on ANP, Sweden is also falling to pieces with refugees there completely out of control. 

With some Swedish politicians hysterically proclaiming the answer to stopping terror is banning men in cars, we get more and more proof coming to us that the insanity we've been watching unfolding in Europe and for the past 8 years here in America may continue into the future. As this recent story from the Council of European Canadians reports, a civil war is clearly brewing in Europe.

Warning within their story that the Leftist-Liberal demographic engineering project of the European Union: violates the rights of indigenous European peoples, goes against global trends towards the territorial partition of ethnic groups, and contradicts expert research on conditions that create ethnic and political conflict, they claim the growing violence being committed by Muslims against Europeans has the full backing of cultural Marxists and global government entities.  

In this new story from WND they report the South African genocide now going on, the genocide of white farmers, is simply a microcosm of what is coming to America. Accurately claiming in their story that the majority government in South Africa is fanning the flames of genocide by inciting violence against white farmers, their story argues the global government we've been watching emerging over the last several years will lead to the same thing here in our country.



"I think people need to realize that we're moving toward this global system," he warned. "The U.N. is now constantly declaring itself to be the global government. The last secretary general said the U.N. is the 'parliament of humanity.' So what's going to happen to what remains of the Christian West, under this system that they're talking about imposing on us? Well, we'll be a tiny, outnumbered minority with no ability to control our own destiny, no ability to control our own schools and our own education and our own institutions.





"I think what's happening to the Afrikaner community in South Africa is essentially a sneak preview of what will come to the remnant of the Christian West if we allow this all to continue."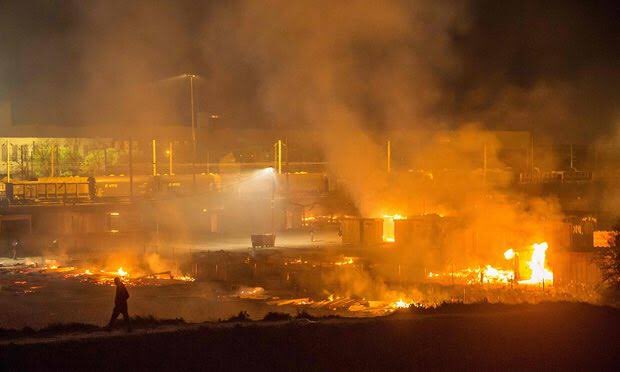 According to this March 5th of 2017 story at the Washington Times, there are very strong doubts about Donald Trump's National Security Advisor General H.R. McMaster due to his failure to call radical Islamic terrorism by its name, actually embracing the stance upon Islamic terror embraced by former president Barack Obama.

Why is this important? We remind you that back in August of 2014, WND reported that Obama had 'switched sides in the war on terror' and had 'moved towards its Muslim enemies'. Judging by the fact that his government then went out and armed the same ISIS terrorists who are now slaughtering Christians around the world and who want to slaughter Americans, we should look at that August 2014 story as much more than a mere warning.

As this NY Times story reports, McMaster's view on radical Islam is much different than the views expressed on radical Islam by President Trump leading up to the election, views that many Americans agreed with and views that help put him into the White House. Is Trump getting information on world affairs from someone who stands against what most Americans who voted Trump into office believe? 



President Trump's newly appointed national security adviser has told his staff that Muslims who commit terrorist acts are perverting their religion, rejecting a key ideological view of other senior Trump advisers and signaling a potentially more moderate approach to the Islamic world.





The adviser, Lt. Gen. H. R. McMaster, told the staff of the National Security Council on Thursday, in his first "all hands" staff meeting, that the label "radical Islamic terrorism" was not helpful because terrorists are "un-Islamic," according to people who were in the meeting.



That is a repudiation of the language regularly used by both the president and General McMaster's predecessor, Michael T. Flynn, who resigned last week after admitting that he had misled Vice President Mike Pence and other officials about a phone call with a Russian diplomat.

It is also a sign that General McMaster, a veteran of the Iraq war known for his sense of history and independent streak, might

move the council away from the ideologically charged views of Mr. Flynn

, who was also a three-star Army general before retiring.

As we reported on Tuesday on ANP, if Trump is now getting national security advice from those who are compromised and embrace Obama's views on radical Islamic terrorism, should we expect him to be given accurate and truthful information? Meanwhile, the war against Christians continues in Egypt, Syria and around the world.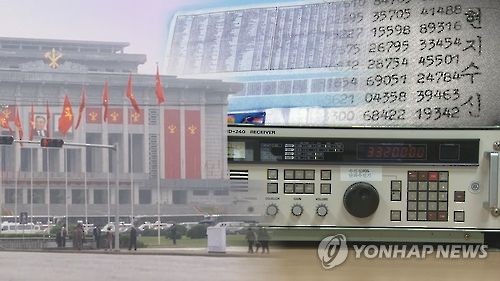 According to this new story from Pravda, Kim Jong Un has ordered the immediate evacuation of 600,000 people from Pyongyang, North Korea's capital city. Ordering 25% of the population to leave the city immediately, we see what looks to be more preparation for war from the NKorean leader despite China's recent threats.:



North Korea leader Kim Jong-un ordered 25 percent of Pyongyang residents to leave the city immediately.





In accordance with the order, 600,000 people should be urgently evacuated. Experts note that the evacuation will most likely be conducted due to extremely strained tensions in relations with the United States of America.





Reportedly, Pyongyang's bomb shelters will not be able to accommodate the entire population of the North Korean capital. Therefore, 600,000 people - mostly individuals with criminal records - will have to leave Pyongyang to let others use bomb shelters.



In this April 9th story from the Yonhap News Agency they reported that North Korea has resumed a radio broadcast of random numbers, believed to be sending encrypted messages to their spies around the world. It was the 31st such broadcast since June 24th of 2016 amid escalating tensions with South Korea and as they report, NKorea had earlier suspended such clandestine broadcasts all the way back in 2000. You can hear the broadcast of a previous series of numbers read out in NKorea in the 2nd video below in what the Daily Mail story called "chilling coded radio messages to Kim Jong Un's spies in the dead of night".

Coming as tensions with NKorea reach a fever peak with even China threatening to bomb NKorea's nuclear facilities if they cross China's 'bottom line' while President Trump sends a naval armada to the region while NKorea's Kim warns of a nuclear strike if provoked, we see why experts warn we're only one 'accident' away from the powder keg exploding.   

Are there North Korean spies here in America and were they the recipients of these encrypted messages? Knowing that China has decided to get into the mix may be exactly what the world needs to help keep Kim in his place yet if war develops on that front, we continue to pray that Trump and the Pentagon are prepared to take down the two NKorean satellites that fly over America several times daily, reportedly capable of delivering an EMP strike upon America that would officially kick off 'the final days'.  

According to this April 12th of 2017 story from Brandon Smith over at Alt Market, the real dangers of the Syria crisis are economic. With the retail collapse in America gaining traction with 23 huge chains closing more stores in 2017, history may be repeating itself on many different fronts and has long been warned, the economic motivations for world conflicts have long been documented. 

In the first video below from Infowars we hear from Paul Joseph Watson along with Alex Jones analyzing the recent news from around the world  while in the 2nd video, we hear what the chilling sequence of numbers coming from out of North Korea sounds like. As this March story from the Daily Star reported, the last time Kim sent out coded messages like these, the recipients were his '21st exploration team'. Are they here in America?

In the final video below we hear more about North Korea's preparation for war as 25% of their nation's capital prepares to evacuate as Kim Jong Un's continued threats to nuke America drive President Trump to prepare to take him out. Hawk's warning that what we're watching around the world is largely due to financial pressures that could lead to martial law, civil war or World War 3 is below videos. 







In the SQAlert republished in part below, Hawk shares with us what he believes we're now witnessing as the world seems intent upon a headlong rush into war - everything else is failing in the financial world. As has been long warned, when all else fails, they bring us to war. Might war soon be ahead? We pray that cooler heads emerge in the coming days, weeks, months and years ahead.



HEADS UP FROM HAWK - WHAT IS AMERICA GOING TO LOOK LIKE WHEN BUBBLE COLLAPSES AND IS THAT WHY WAR IS NOW BREAKING OUT?





WHY THEN DOES CONGRESS UNDER TRAITORS RYAN AND McConnell ONLY WORK 8 DAYS IN A MONTH? LOOKS LIKE ALSO THAT TRUMP TAX PLAN AND OBAMA CARE REPEAL AS WELL AS INFRASTRUCTURE WILL BE OFF THE TABLE ......AND GOING TO WAR FOR COVER-UP WILL BE THE DRIVING FORCE AND RAISSON DE JURE ???? AND THEN LEAD TO MARTIAL LAW IN A COLLAPSE?





LOOKS LIKE TRUMP IS SURROUNDED BY ENEMIES IN GOVT. AND LIKELY HAS BEEN THREATENED BY THE ILLUMINATI GLOBALISTS INCLUDING GEORGE SOROS WHO LOANED HIS SON IN LAW JARED KUSHNER $250 MILLION FOR "CADRE" (ODD NAME FOR A CORPORATION?) WHILE ALSO FUNDING ALL OF ANTI-TRUMP ATTACKS NOW COORDINATED BY COMRADES OBAMA AND VALERIE JARRETTT IN SHADOW WHITE HOUSE IN KALORAMA . NO WONDER WAR VS. SYRIA ON FALSE FLAG PROOFS AND ON NORTH KOREA UPCOMING ........ONLY WILL RED CHINA SUCKER US IN AND RUSSIA SUCKER US IN ......JUST LIKE U.S. STATE DEPT APRIL GLASPIE DID TO SADDAM HUSSEIN BEFORE HE ATTACKED KUWAIT ? ALSO, WHEN SCHUMER, PELOSI, McCAIN AND LINDSEY GRAHAM START CHEERING YOU ON ???? WELL THAT CANNOT MEAN YOU ARE DOING GOOD THINGS???



RECALL OBAMA ADMIN NOT ONLY RECRUITED, FUNDED, AND TRAINED ISIS ...ALONG WITH HELP FROM McCAIN AND HILLARY AS WELL AS THE INTEL COMMUNITY . THEY EVEN GAVE STINGERS TO LIBYAN AQ WHO BECAME ISIS ......RECALL ALSO THAT OBAMA ADMIN HIRED THOUSANDS OF RUSSIAN SPETSNAZ AS CONTRACTORS AND HAS THEN BILLETTED THEM COVERTLY INSIDE U.S. AND STILL, PROBABLY UNKNOWN TO PRESIDENT TRUMP, ARE BEING PAID VIA DHS, NORTHCOM,FEMA OR BY BLACK BUDGET GENERAL SLUSH FOR INTEL PURPOSES . THEY ARE STILL HERE IN MONTANA, FT. HOOD, FT CARSON AND OTHER COLORADO BASES, FT RILEY AND AND FT LEAVENWORTH, ALL ALONG GREAT LAKES IN INDIANA, MICH, AND OHIO, AND HEAVILY IN THE SMOKEY MOUNTAINS, UWHARRI MOUNTAINS AND BLUE RIDGE IN TENN, NORTH CAROLINA AND VIRGINIA. WHY ARE THEY STILL HERE AND STILL PAID??? McMASTERS WOULD KNOW AND OBAMA WOULD KNOW.....BUT ONE WOULD PRAY THAT PRESIDENT TRUMP DOESN'T KNOW ABOUT THIS .....FOR IF HE WOULD KNOW AS THE CANDIDATE TRUMP...THEY WOULD HAVE BEEN RUN OUT OF U.S. WITHIN FIRST WEEK. GENERAL FLYNN WAS TAKEN DOWN BY THESE GLOBALIST ILLUMINATI FORCES BEFORE HE COULD HELP PRESIDENT TRUMP.......NOW THEY HAVE SET ASIDE CHAIRMAN NUNES, AND HAVE ALMOST OUSTED BANNON AND KELLY ANN CONWAY WHO GAVE CANDIDATE TRUMP THE PATHWAY TO WIN WITH REAL AMERICANS ON HIS SIDE.........ALMOST COMPLETE SOFT COUP.

WILL COMRADES OBAMA, JARRETT, AND PUTIN USE THE SPETSNAZ IN AN 'OVERTURE; OR 'GREY TERROR' CAMPAIGN ALA VICTOR SUVOROV'S BOOK CHAPTER ....SPETSNAZ' FIRST WORLD WAR.......HAS IT NOT ALREADY STARTED IN AMERICA??? WILL IT NOW ESCALATE???

You can read the rest of Hawk's warning here. 

Help Keep Independent Media Alive: https://www.patreon.com/AllNewsPipeLine






comments powered by

Disqus