"The Best Mix Of Hard-Hitting REAL News & Cutting-Edge Alternative News On The Web"

August 6, 2016
UN Troops Across America - Waiting For What? 'Reality Check! There Is No Reset Button'
By Stefan Stanford - All News Pipeline - Live Free Or Die
Back on June 27th, we shared with you a story about a viral sighting of United Nations vehicles in Virginia traveling along route 81, a story that received widespread coverage after the Drudge Report picked up the story from the American Mirror and it was picked up across the internet by such websites as the Daily Mail and elsewhere. 
As usual when stories such as UN vehicles in America are published on ANP, the globalist trolls hit up the story 'en masse', claiming that the vehicles were only being moved so that they could be shipped overseas from where they were built here in the US or some other 'conspiracy theory,' attempting to debunk the fact that UN troops and vehicles ARE here in the United States and they may not have the best intentions, especially considering everything else we're now seeing in America.
As we hear in the recent videos below including the 2nd one with former special forces Ray Gano as well as read in this new alert from the website of Steve Quayle, UN troops and vehicles ARE here in America - but waiting for what? As Quayle tells us, this should be a huge 'reality check'...there is no 'reset button' on what we're now watching unfolding as the globalists prepare to put this experiment in liberty once known as 'America' to bed.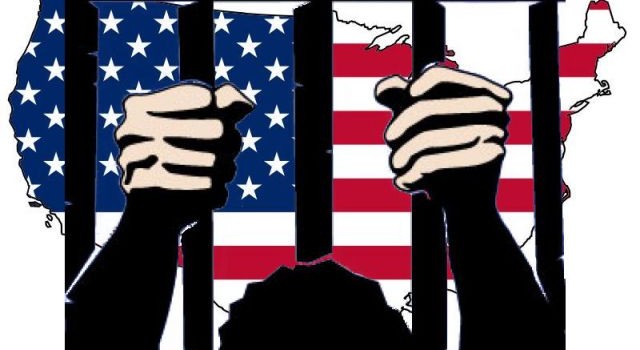 Has the SHTF and our 'globalist overlords' forgotten (or more likely NEGLECTED) to tell us about it? Has America already come to an end and they just haven't made the official announcement? As we hear in this first video, many of the military convoys that we've been seeing recently across the country have likely been transporting uniforms and arms for the UN troops coming into this country from other nations, supplying them with the weapons that they'll need to eventually take down and disarm the American people and complete the imposition of their totalitarian government upon us.
Are we now in the last 90+ days of America? As we're told in the SQAlert from a law enforcement officer in America below videos, we are likely only one event away from a major crackdown here in America and the globalists are chomping at the bit to make sure it happens. Telling us of foreign troops 'training and waiting' at US military bases, are they preparing for the final 'collapse' of our economy so that they can sweep in and take Americans guns away, making every American vulnerable to the terrorists who've likely been 'trojan horsed' into our country over the past 7+ years?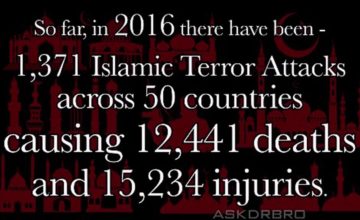 Back in March of 2015, Susan Duclos told us in a story on ANP that the 'ducks were all lined up' for a 'takeover of America'. She told us exactly why American sovereignty was at risk. Many have scoffed at any stories warning of a planned hostile takeover of America, calling them a vast, right wing conspiracy. However, what we've been hearing of recently should put all of that 'conspiracy talk' to rest. From Susan's 2015 story:



A large number of events have occurred over the last few years, all steps leading toward the complete takeover of America.





We have seen veterans attacked and demonized, religious groups labeled as extremists, conservatives, constitutionalists, survivalists all declared a greater threat than the terror group ISIS, our sovereignty handed over to the UN, foreign troops training on American soil, NATO vehicles brought in to the US, and more recently, military exercises geared toward "uncoventional warefare," to be practiced in America while treating "gun-friendly" states as "hostile terrority."





First and foremost is American sovereignty to which in September 2013 the Obama administration signed on and supported a controversial U.N. treaty on arms regulation to which Senator Jim Inhofe was quoted as saying "The administration is wasting precious time trying to sign away our laws to the global community and unelected U.N. bureaucrats."





Under the guise of "protecting" the global community, the Obama administration is willing to sign away America's Second Amendment rights and hand the UN the right to invade US in order to disarm gun-owners.





The treaty covers battle tanks, armored combat vehicles, large-caliber artillery systems, combat aircraft, attack helicopters, warships, missiles and missile launchers, and small arms and light weapons.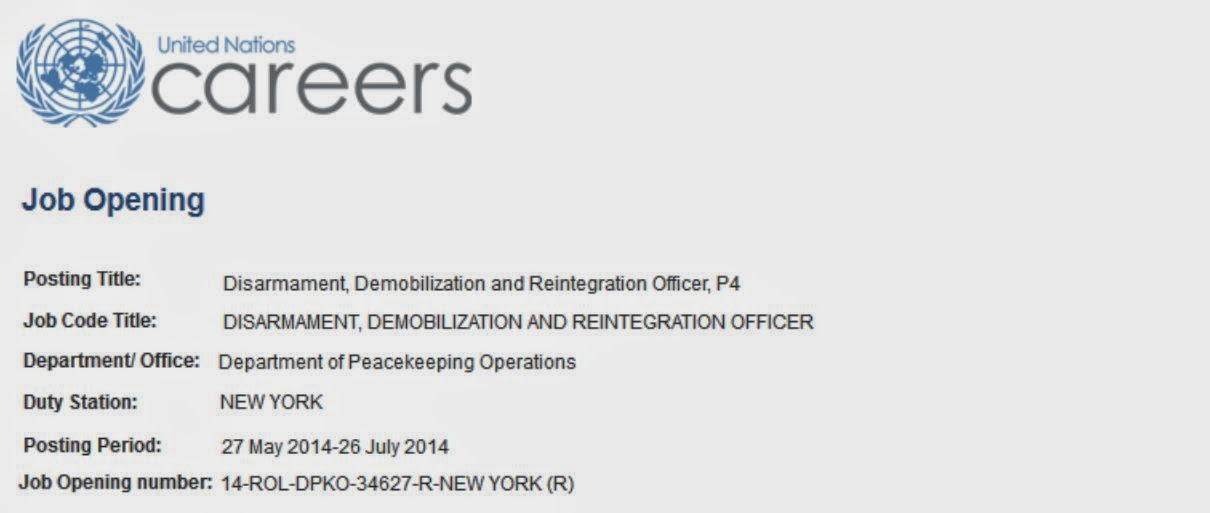 Why might the globalists call UN troops into this country? They have a slew of potential 'crisis' available to them now. Between civil unrest due to a forthcoming economic crisis or Trump being elected in November and Barack Obama deciding himself that Trump 'isn't fit for duty' and nixing the election results to a massive series of terrorist attacks in the country that requires foreign troops to be brought in, the most likely scenario involves the 'end of America' and the rewriting of our 'Supreme body of laws' in the land to "get rid of some rights Americans probably shouldn't have anyways" including parts of the 1st and 2nd Amendments if Hillary Clinton has her way.

As we read in the SQAlert below videos, if the globalists have their way, we may soon be witnessing something in America that our country hasn't experienced in a very, very long time. We pray our warnings are wrong. 
From the website of Steve Quayle we get this alert.:
UN MILITARY TRUCKS SPOTTED ACROSS THE U.S. FOREIGN TROOPS 'TRAINING/WAITING' IN OUR MILITARY BASES. UN WANTS DEPARTMENT OF JUSTICE TO FEDERALIZE ALL POLICE...DID SHTF?.
REALITY CHECK:- SQ-ENOUGH OF THE DENIAL AS TO THE LATENESS OF THE HOUR-IT IS UPON US NOW AND ALL YOU MOCKERS,SCOFFERS AND SCORNERS WILL EAT THE FRUIT OF YOUR DENIAL AND YOUR LOVED ONES SUFFER FOR IT ,AND CONTRARY TO VIDEO GAME MIND CONTROL PROGRAMMING ,THERE IS NO RESET BUTTON!
UN MILITARY TRUCKS SPOTTED ACROSS THE U.S. FOREIGN TROOPS "TRAINING/WAITING" IN OUR MILITARY BASES. UN WANTS DEPARTMENT OF JUSTICE TO FEDERALIZE ALL POLICE...DID SHTF?.
Well I guess now we can start preparing for all sh!t to hit the fan and then the streets.
You can read the rest of this SQAlert here.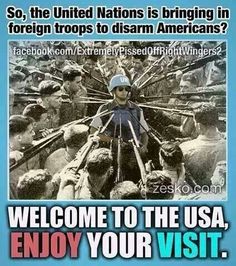 comments powered by

Disqus