"The Best Mix Of Hard-Hitting REAL News & Cutting-Edge Alternative News On The Web"

May 26, 2016
Warning Goes Out The NWO May Be Preparing To Make A Major Move Against America While 
US Army Tests 'Driverless Vehicle Convoys' In Michigan

By Stefan Stanford - All News Pipeline - Live Free Or Die
A recent story on Stars and Stripes informs us that a different kind of military convoy will be hitting a US highway this summer; a US Army 'driverless vehicle' convoy. Scheduled to travel down I-69 through St. Clair and Lapeer counties in Michigan, I-69 will remain open to regular traffic during the testing period we learn. We also learn this stretch was chosen for this test 'because of its close proximity to the international border crossing' and to the Tank Automotive Research facility in Detroit, Michigan.

The story about these convoys from Activist Post tells us that the US Army also tested driverless vehicles back in May of 2014 in South Carolina as seen in the photograph at the top of this story. Seven different tactical vehicles were driven there at 40 mph, completely unmanned, without incident though we have to remind you that Google's driverless cars have been less than had been originally advertised with numerous accidents. There is also always the chance that such vehicles could be hacked. 
While we're huge supporters of anything that will help to keep our men and women in uniform safe overseas in times of war as these vehicles are said to have the capability of doing as seen from the story excerpt below, we have long been warned that this kind of technology could also be one day used to destroy the human race as further outlined below story excerpt. How long till military weapons systems have the capability of launching attacks upon 'enemies' w/o human 'interference'? Does humanity REALLY want machines/AI to have the power to extinguish human lives?

We hear more about these driverless vehicle convoys in the 1st video from a person who claims to have seen one of these driverless vehicles himself and who also tells us that this kind of technology continues to ramp up. We also continue to see more and more massive military convoys across America as shared in the 2nd video below in which the videographer gives us more signs the nwo/elite may be preparing to launch a major military move upon America. First, from the Stars and Stripes story.:
In late June, the vehicles will test a piece of technology that's critical in the development and testing of driverless and connected vehicles, the Times Herald of Port Huron reported. Someone will be behind the wheel of each vehicle, which is equipped with features from the driverless vehicle systems, including adaptive cruise control and lane keep assist, The Flint Journal reported.
Six radio transmitters will be set up along Interstate 69 to allow for groups of five vehicles to broadcast speed, distance, and traffic issues as directed over the frequency, said Alex Kade, chief system architect in ground vehicle robotics for the Tank Automotive Research, Development and Engineering Center.
Kade said the advancement of driverless vehicles could help cut down on accidents and dangerous combat situations for soldiers, especially in places where bombs and improvised explosive devices could be hidden.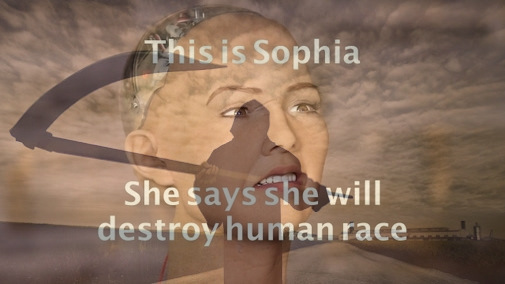 According to a story from the Daily Mail back on April 28th which referenced an 'Apocalypse Report', humanity is possibly in danger of being 'wiped out' within the next 5 years. Among the catastrophic threats that humanity faces that could lead to our extinction, one of the biggest threats we face is artificial intelligence...'killer robots' that could bring about the end of their creators.

While many might think that ludicrous, all we need to do is remember that these monstrosities are created by flawed human beings, many of them clearly working with and for the globalist new world order 'depopulaton' agenda. As Susan Duclos told us in a story back in March about artificial intelligence featuring 'Sophia', an AI robot who'd like to destroy the human race, and Tay, one of Microsoft's AI projects, Tay quite literally blew up in their faces as their project turned into a genocidal, racist maniac within one day. How many more 'Tay's' and 'Sophia's' have been unleashed within our world?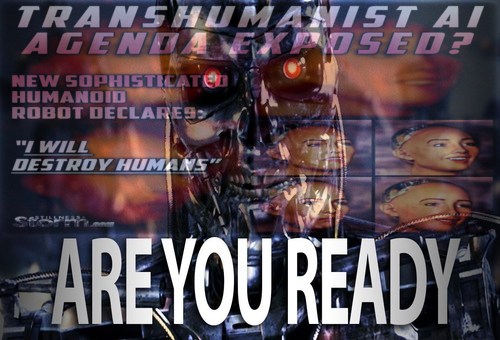 At ANP, we're huge fans of the US military and we fully understand that to keep Americans safe, our military has to keep pace with and surpass the technology being created by other nations. Of course, the US military having to face the American people would be one of our greatest nightmares and, having communicated with some of the good people within military, believe that such a nightmare scenario is a long-shot of coming true. However, as ANP has reported time and again, there are more and more signs that foreign militaries have been brought into the country who might one day be forced to do what the US military might refuse to do, disarm the American people.

We have also reported over and over again about massive military convoys being seen across the country, and while we've been told by some Veterans and others still within the military that this kind of movement is 'normal', especially this time of year, there are alternative points of view as brought up in the 2nd video below which asks if the 'elite' are gearing up for a major military move upon the homefront. 

While we'd love to believe that such a move will never happen, there are several other reasons to believe that the military might soon be absolutely necessary upon US soil - the most likely being to help keep the peace in preparation for massive economic collapse. Imagine an America where people live like those now living in Venezuela, hunting down pets and wild birds in the streets for their next meals and blood literally running in the streets. That is the kind of situation that would absolutely warrant having the military in the streets as we're also now seeing in Venezuela. Let's hope that, if we ever reach that point, human beings are the ones making the decisions...rather than artificially intelligent machines. 



,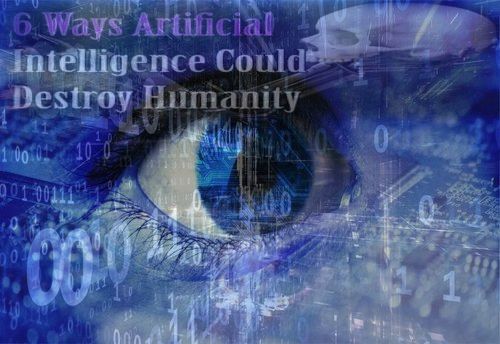 comments powered by

Disqus