Whatfinger: Frontpage For Conservative News Founded By Veterans
"The Best Mix Of Hard-Hitting REAL News & Cutting-Edge Alternative News On The Web"
May 10, 2018
American Patriots Push Back Hard As Backlash Against Gun-Grabbers Escalates With 2nd Amendment Supporters Severing Ties With Anti-Gun Entities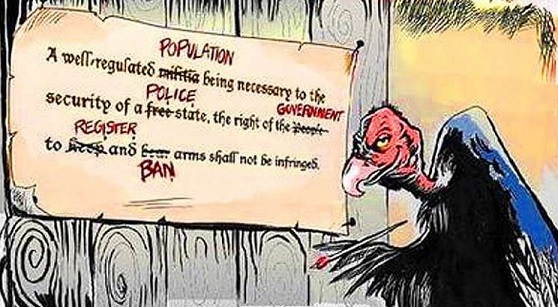 By Susan Duclos - All News PipeLine

Dick's Sporting Goods put themselves right in the middle of a firestorm after the Marjory Douglas shooting in Florida by immediately announcing they would stop selling one of the most popular modern sporting rifles, which were still being sold in their Field & Stream stores.

They also made it company policy to "no longer sell firearms to anyone under 21 years of age," and "no longer sell high capacity magazines."

Despite customer backlash, and two separate lawsuits in Oregon and Michigan, over age discrimination, Dick's then doubled down and announced they were "in the process of destroying all firearms and accessories," rather than trying to return them to their manufacturers.

In early May, Dick's then decided to make it very clear as to their anti-second amendment stance by hiring a gun control lobbyist group to pressure Congress to push for more gun control laws, including banning what they called "assault-style" firearms, which are modern day sporting rifles, pushing for a 21 year-old age minimum to purchase firearms, even if a state's age of consent is 18, and to ban high capacity magazines.

SECOND AMENDMENT SUPPORTS SEVER TIES WITH DICK'S

Within days of the news that Dick's had hired gun control lobbyists, Springfield Armory announced they had severed ties with Dick's and its subsidiary, Field & Stream, citing Dick's "attempts to deny Second Amendment freedoms." (Facebook link to their announcement - and Article on their severing ties with Dick's for those that do not want to click a FB link)


GENESEO, IL, (05/03/18) – Springfield Armory is severing ties with Dick's Sporting Goods and its subsidiary, Field & Stream, in response to their hiring a group for anti-Second Amendment lobbying.

This latest action follows Dick's Sporting Goods' decision to remove and destroy all modern sporting rifles (MSR) from their inventory. In addition, they have denied Second Amendment rights to Americans under the age of 21. We at Springfield Armory believe that all law abiding American citizens of adult age are guaranteed this sacred right under our Constitution.

It is clear where Dick's Sporting Goods and its subsidiary, Field & Stream, stand on the Second Amendment, and we want to be clear about our message in response. Their position runs counter to what we stand for as a company. At Springfield Armory, we believe in the rights and principles fought for and secured by American patriots and our founding forefathers, without question. We will not accept Dick's Sporting Goods' continued attempts to deny Second Amendment freedoms to our fellow Americans.

Next the National Shooting Sports Foundation's (NSSF) Board of Governors unanimously voted to expel Dick's Sporting Goods from membership for conduct detrimental to the best interests of the Foundation.

On May 9, 2018, O.F. Mossberg & Sons, Inc., a leading American firearms manufacturer, sent out a press release announcing "its decision to discontinue selling products to Dick's Sporting Goods, and its subsidiary, Field & Stream, in response to their hiring of gun control lobbyists in April 2018."


Effective immediately, O.F. Mossberg & Sons will not accept any future orders from Dick's Sporting Goods or Field & Stream, and is in the process of evaluating current contractual agreements.

"It has come to our attention that Dick's Sporting Goods recently hired lobbyists on Capitol Hill to promote additional gun control." said Iver Mossberg, Chief Executive Officer of O.F. Mossberg & Sons. "Make no mistake, Mossberg is a staunch supporter of the U.S. Constitution and our Second Amendment rights, and we fully disagree with Dick's Sporting Goods' recent anti-Second Amendment actions."

Consumers are urged to visit one of the thousands of pro-Second Amendment firearm retailers to make their purchases of Mossberg and Maverick® firearms. Firearm retailers can be found through the Mossberg Dealer Locator by visiting http://www.mossberg.com/dealers/."

In order to fight back against anti-second amendment groups like Dick's, it is important to know that Field & Stream is not their only subsidiary. Other subsidiaries of Dick's Sporting Goods include Golf Galaxy, MaxFli, Chick's Sporting Goods, Blue Sombrero, Pop Warner Little Scholars, American Sports Licensing, Golf Galaxy Golfworks, Game Changer Media, DSG Finance, Galyans of Virginia, DCSG Ventures, DSG of Virginia, Dick's International Sourcing Holding, Criterion Golf Technology, DIH II Limited, and True Runner.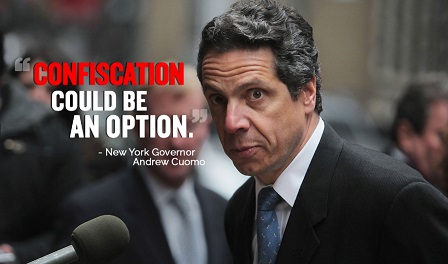 AMMUNITION GIANT CUTS OF NEW YORK AGENCIES OVER GUN-GRABBING POLICIES

New York Gov. Andrew Cuomo, via the state's Department of Financial Services, issued "guidance"  with official letters to DFS-regulated insurers and banks in the state, urging them to "examine their relationships with the NRA and organizations that promote guns to take 'prompt actions to manage these risks' when it came to protecting their corporate reputations." (Source)

In response Hornady, the premiere ammunition suppliers to law enforcement agencies across the country, including a new multi-million dollar contract to supply ammunition to the federal government for training rounds, announced that "Hornady will not knowingly allow our ammunition to be sold to the Government of the State of NY or any NY State agencies."

The full statement by Steve Hornady, President of Hornady Manufacturing is brutal: "The State of New York did one of the most despicable acts ever perpetrated by any state by asking New York banks, financial institutions and insurance companies to stop doing business with the gun and ammo industry. While it may not make a difference to New York, Hornady will not knowingly allow our ammunition to be sold to the Government of the State of NY or any NY State agencies. Their actions are a blatant and disgusting abuse of office and we won't be associated with a government that acts like that. They should be ashamed." (Archive.is link to their FB announcement)

OTHER PUSH BACK AGAINST GUN-GRABBERS

In a city in Oregon called Dallas, the city council passed a resolution in support of second amendment rights and "the city of Dallas's intent to uphold the Second Amendment and its opposition to 'any state or federal law that unconstitutionally restricts a citizen's right to bear arms'."

This resolution was in response to a state-wide initiative, Oregon Initiative Petition 43, that will be added to the ballot which would criminalize the possession or sale of 'assault weapons,' aka modern sporting rifles in common use, and 'large capacity magazines'."

While admitting that at the moment the resolution is a symbolic measure meant to garner the attention of Salem and Washington, DC, City Council President Micky Garus asserts that it also lays the foundation for a legal challenge against the state if Oregon Initiative Petition 43 were to pass. (Source)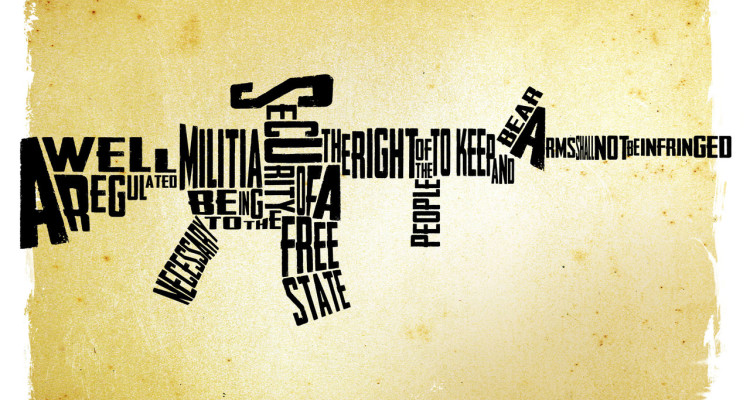 SECOND AMENDMENT SUPPORTERS' HISTORICALLY PUSH BACK

While researching this article, I visited a few firearm forums and ran across a little bit of trivia, showing that traditionally companies that side with gun-grabbing proponents, generally come to regret it. (Note - I am posting the quotes as is, and the writer obviously does not favor liberals as he references them as "libtards," but ANP is not censoring his statement.)

Via Long Island Firearms:


Sadly, Dick's is another example of a company that refused to learn the lessons of history ("Those who do not lean history are doomed to repeat it.")  History says we'll prevail against Dick's. Let's look at some recent examples of companies that have betrayed their customers:

Colt (1989-92): Some you guys might recall Colt's decision back in 1989 to stop the sale of the AR-15 to the consumer market. This was done at a time when many of the AR-15 patents were first expiring and before there were companies making AR pattern rifles in large numbers. Colt didn't anticipate the backlash from the gun world. Customers boycotted Colt products and gun stores refused to buy and display those products. At the same time, Colt also ended up losing its contract with the US Military for the M-16. Sales for Colt plummeted and in 1992 it filed for Chapter 11. It was ultimately purchased by Eagle Arms (which had started producing its own AR-15 pattern rifle in 1989) and Colt's management team was fired and replaced.

Ruger (1992-93): In 1992-93, Bill Ruger thought he saw the writing on the wall and decided to cut a deal with libtards and the Clinton administration. He agreed to testify before Congress in support of the AWB because he mistakenly believed it was a better option than an outright ban of gun ownership. He agreed to support limits on guns with "military features" and he agreed to limited capacity magazines. Of course, this was self-serving since the AWB would naturally exclude his Mini-14 ranch rifle and have no effect on any of Ruger's other products of the time. Consumer backlash was tremendous and severely damaged Ruger's sales. This ultimately led to Bill Ruger stepping down as CEO for the the company and the company's redemption of his family's shares of common stock in 1996. Basically all management was replaced and Ruger emerged a different company by the end of the decade.

Smith & Wesson (2000-01): Things were going well for S&W until 2000, which is when S&W accepted a deal with the Clinton administration to voluntarily agree to certain gun control measures, including mandating the use of locking mechanisms, restricting magazine limits, place restrictions on the sale and distribution of firearms, supporting waiting periods and consenting to accept a 5 panel oversight committee that would oversee the companies business decision and compliance with the agreement. It even had some control over S&W's R&D decisions. Ironically, the deal was written and proposed by none other than Andrew Cuomo (Kingpin @sshole himself). S&W didn't realize they had stepped into a landmine because the NRA instituted an immediate boycott and gun owners viewed the company as a traitor to the cause. Again, Gun shops stopped carrying their products and sales dropped 40% between 2000 and 2001. The Clinton administration tried to prop the company up by giving incentives for law enforcement to enter into contracts with S&W, but those were not enough to save the company. The decline was such that the Company was sold off in late 2001 and all of its management replaced. The deal with the Federal government disappeared under the Bush administration and S&W retuned to our good graces as a brand under new management.

Although Dick's is a sporting goods retailer, not a gun maker, it's core business caters to hunters and sportsmen, most of whom think like we do. If a libtard just wants a pair of running shoes and workout clothes, they can go anywhere for that. So, who exactly is Dick's trying to entice with their anti-gun business plan. Why make this decisiion at a time when sales of apparel are already in the toilet??? Now they have alienated their core customers, do they think the outcome for this management team will be any different that it was for Colt, Ruger or Smith & Wesson???? Nope!!!! Let's keep the pressure on gun company's to boycott Dick's.

Preliminary research shows the author of the above quote did do his homework as we have found multiple other sources that verify that Smith and Wesson did almost go out of business when they backed gun control. Colt did suspend sales of their AR15 semiautomatic rifle in 1989, verified by a Wapo article from 1989, back when they were accurately describing the weapon rather than their newer terminology of calling them "assault weapons." Last but not least the Ruger founder did push for gun control, which ultimately damaged the company standing.




BOTTOM LINE

With so much going on in the news, within our nation and across the globe, it is understandable that the attention of many is fragmented, but it is critical to not forget that our second amendment rights are under constant attack, and it is up to "we the people" to continue to fight back in any manner we are capable of.

Whether it is public statement on Dick's Sporting Goods public forum, or suspending or terminating use of one of their subsidiaries, while informing them of why you are taking that action, or showing public support for companies that are fighting hard for our constitutional rights, there are many ways to join the fight against gun-grabbers and companies that encourage and promote the violation of our right to bear arms.





NOTE TO READERS: 

With digital media revenue spiraling downward, especially hitting those in Independent Media, where attacks from every direction continue to come unabated, it has become apparent that traditional advertising simply isn't going to fully cover the costs and expenses for many smaller independent websites. 
Any extra readers may be able to spare for donations is greatly appreciated.

One time donations or monthly, via Paypal or Credit Card:

Or  https://www.paypal.me/AllNewsPipeLine
Donate monthly from $1 up by becoming an ANP Patron.




comments powered by

Disqus