Whatfinger: Frontpage For Conservative News Founded By Veterans
"The Best Mix Of Hard-Hitting REAL News & Cutting-Edge Alternative News On The Web"
March 21, 2017
Citizens Rise Up Against City Officials As ICE Releases List Of 118 Sanctuary Cities That Are Not Complying With The Law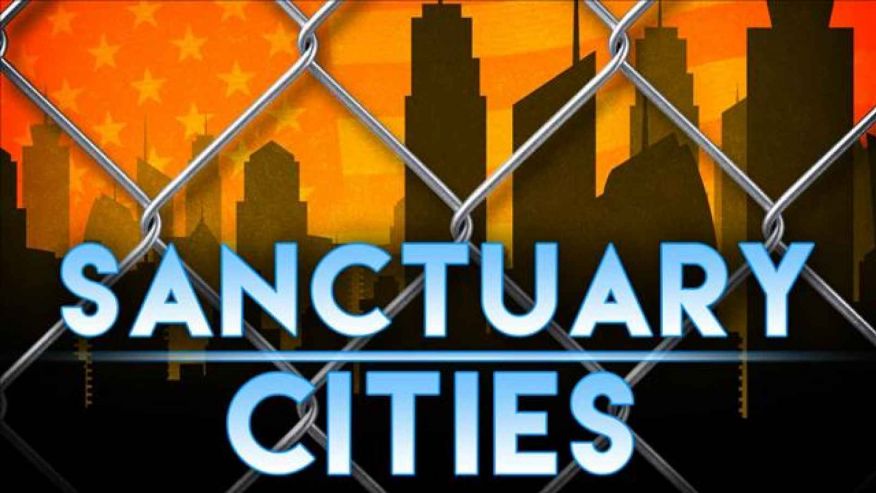 By Susan Duclos - All News PipeLine

On January 25, 2017 President Trump issued an executive order titled "Enhancing Public Safety in the Interior of the United States," where in Section 9 deals with Sanctuary Jurisdictions, which states "It is the policy of the executive branch to ensure, to the fullest extent of the law, that a State, or a political subdivision of a State, shall comply with 8 U.S.C. 1373."

8 U.S.C. 1373 refers to a law that was†part of the Illegal Immigration Reform and Immigrant Responsibility Act of 1996, and also as part of the Omnibus Consolidated Appropriations Act, 1997, titled "Communication between government agencies and the Immigration and Naturalization Service," which states "Notwithstanding any other provision of Federal, State, or local law, a Federal, State, or local government entity or official may not prohibit, or in any way restrict, any government entity or official from sending to, or receiving from, the Immigration and Naturalization Service information regarding the citizenship or immigration status, lawful or unlawful, of any individual."

In President Trump's Executive order, Section 9 includes sub-sections A, B, and C, †detailing that it is up to the†Attorney General and the Secretary to ensure that jurisdictions that refuse to comply with the law are not eligible to receive federal grants, and ordered a weekly Declined Detainer Outcome Report which would publicly detail a comprehensive list of criminal actions committed by illegal aliens and any jurisdiction that did not comply with the law, meaning reporting and detaining them for immigration officials, as well as directing the†Director of the Office of Management and Budget to†provide relevant and responsive information on all Federal grant money that currently is received by any sanctuary jurisdiction.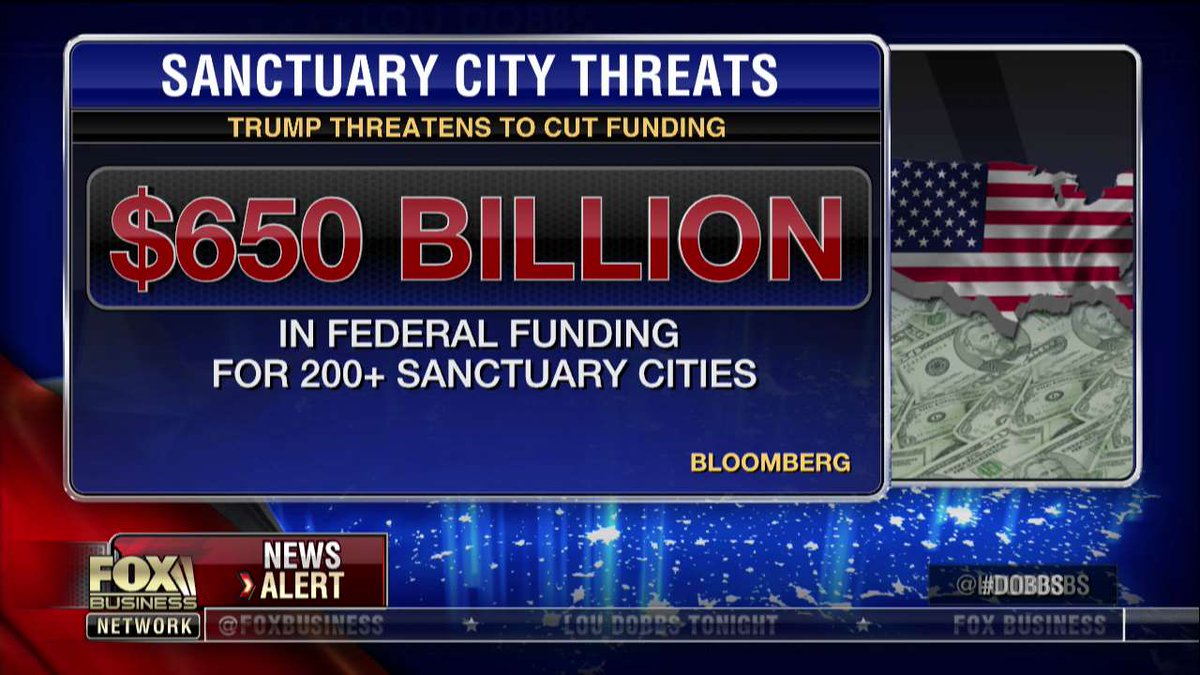 118 JURISDICTIONS DECLINE 206 DETAINERS - CUT THEIR FUNDING

The first†ICE Declined Detainer Outcome Report is out, covering the week of January 28, 2017 to February 3, 2017, and shows 118 sanctuary jurisdictions, more commonly known as sanctuary cities, refused to comply with the law, by declining 206 detainers, †and could now be ineligible to recieve Federal grants. The report details the city, state, where the illegal immigrant came from, as well as their notable criminal activity.†

The convictions listed include assault, arson, domestic violence, burglary, driving under the influence, forgery, identity thefy, indecent exposure, probation violation, fraud, aggravated assault, robbery, illegal entry and more. Those do not even include what is listed as "charged" meaning they have not been convicted, but have been arrested and charged with a crime, pending court actions. Those include homicide, sexual assault and indecent exposure to a minor.

The point being, these are not the so-called "dreamers" that liberals like to trot out publicly while claiming a clamp down on illegal immigration and deporting them is "inhumane," these are criminals that 118 jurisdictions, in just the first weekly report, were released back into their communities, with city officials protecting from federal immigration enforcement, by providing them sanctuary, therefore endangering every other citizen in their cities.

According to the EO it is now up to the†Director of the Office of Management and Budget to detail what federal funds those jurisdictions are receiving, so the AG and Secretary can list them as ineligible and cut their federal funding.

The report is embedded below. (Note -According to the report below, local law enforcement agencies do not generally inform ICE when they are not following the law, so the report only shows cases where ICE personnel became aware of the non-compliance in the course of their enforcement duties.)



ICE Declined Detainer Outcome Report - Jan 28 to Feb 3 2017†uploaded by KGW News on Scribd



Note - Carefully look at which cities are listed, if you are a resident in any of those cities, attend your community board meetings, those that allow public comments, stand up, raise your voice, be heard, because as you will see below, those public comments can then be shared in order for the general public to become aware of what is happening in those cities, to expose public officials to scrutiny for their actions and decisions, because the MSM certainly isn't informing the public that violent convicted illegal alien felons are being released back onto the streets.

TIME TO RISE UP AND SPEAK OUT

One such meeting was shown via multiple videos two months ago, showing community members at a L.A. Board of Supervisors meeting, where Trump supporters countered pro-illegal protests outside the locations the meeting was to take place, as well as one or two minute clips of those against L.A. becoming an official "sanctuary city" stood up to the board of directors, spoke out against such a policy.

What most of those videos clips did not show, is the utter disdain of the Board of Supervisor members in speaking to these concerned citizens of their city, as shown in the newly released video shown below.

What is very interestingly and most likely the reason the mainstream media refused to cover this, is that usually when one speaks up against illegal immigration, liberals attempt to paint them as "racist," or any of the other derogatory names they throw out, but these citizens include African Americans begging Trump to "intervene on our behalf" once he was inaugurated, Latino's here "legally" as they stress clearly, even one lady that did not speak English, so her son had to translate her statement as she spoke out against L.A. becoming a sanctuary city.

After reading through hundreds of pages of transcripts from the L.A. Board of Supervisors meetings, I was finally able to find the one from this specific meeting which was held on January 10, 2017, which can be read at this link (PDF). A sample which is representative of the statements made by community members, shown below. (Transcripts are in caps.) - Update- another PDF link, via ANP reader, Remie.

The first example is found on pages 144-145 of the PDF.


CANDACE CAMPER: YES, HI, I'M GLAD YOU'RE HERE, RIDLEY-THOMAS. YOU PROBABLY KNOW WHO I AM, CANDACE CAMPER. I'M ONE OF THE HOMELESS CITIZENS ON THE ANZAC PROPERTY THAT YOU LEFT HOMELESS ON THE STREET. THERE'S SEVEN OF US. OKAY, NOW I WANT TO GO TO THIS IMMIGRATION. YES, YOU GUYS DID. AND YOU GUYS WANT TO FUND ILLEGAL IMMIGRANTS AND YOU LEFT 7 AFRICAN-AMERICAN PEOPLE OUT ON THE STREET HOMELESS WITH NO HELP ON THE ANZAC PROPERTY. (AUDIENCE DISRUPTIONS) AND I AM ONE OF THE VICTIMS. AND YOU GUYS HAVE THE NERVE TO SIT UP HERE AND HELP ILLEGAL IMMIGRANTS AND ME AND 7 OTHER PEOPLE AND MY CHILD WAS KICKED OUT OF A HOME DUE TO HOUSING CORRUPTION IN YOUR DISTRICT. AND YOU ARE WELL AWARE OF IT. OKAY. NOW, IF YOU GUYS SAY ILLEGAL IMMIGRATION IS LEGAL AND YOU ARE SAYING THIS IS ILLEGAL. WELL GUESS WHAT? IF ILLEGAL IMMIGRATION OR UNDOCUMENTED ISN'T A CRIME, THEN WHY ARE YOU AS CITIZENS BEING UNFAIRLY CHARGED WITH ILLEGAL CRIMES? IF THEY CAN DO IT, SO CAN THE AMERICAN PEOPLE. AND THEN THEY TALK ABOUT FEARFUL OF THEIR CHILDREN. THE AMERICAN PEOPLE ARE FEARFUL CURRENTLY NOW DUE TO THE MEXICAN CARTELS WHO ARE UPSET BECAUSE THEY ARE GOING TO BE DEPORTED AND NOW THEY ARE ATTACKING AMERICAN FAMILIES, AND MY SON WAS ONE OF THEM THAT WAS ATTACKED BY THESE HISPANIC CARTELS. AND THESE ARE THE TYPE OF DANGEROUS PEOPLE YOU GUYS HAVE IN OUR COUNTRY. IT'S AMERICANS FIRST. AND WE WILL CALL THE FEDERAL GOVERNMENT ON ALL OF YOU GUYS. GET OUR COUNTRY BACK.

The second is found on page 146 of the PDF.

ELSA ALDEGUER: HI, MY NAME IS ELSA ALDEGUER, AND I'M HERE ON †MY BEHALF AND ON BEHALF OF THE LATINO COMMUNITY THAT ARE HERE †LEGAL. AS AN IMMIGRANT FROM EL SALVADOR. I STRONGLY DISAGREE †THAT CALIFORNIA IS EVEN CONSIDERING SHELTERING ILLEGAL CRIMINALS THAT HAVE BROKEN THE LAW INSTEAD PRIORITIZING OUR †LEGAL CITIZENS. LOOK AROUND ON THE STREETS. WE HAVE HOMELESS SLEEPING ON THE STREETS. WE HAVE VETERANS WITHOUT NO FOOD. WE †HAVE CHILDREN WITHOUT PROPER CARE. ARE YOU GUYS AWARE THAT CALIFORNIA DEFICIT WENT FROM 37 MILLION TO 300 MILLION IN JUST †ONE YEAR? WE CANNOT AFFORD TO BE HELPING ILLEGAL CRIMINALS. THEY USE UP OUR TAX DOLLARS TO FUND ILLEGAL ALIENS. IT'S †PROHIBITED BY THE CONSTITUTION OF THE UNITED STATES. (AUDIENCE DISRUPTIONS.) AND I LEARNED THAT WHEN I BECAME A CITIZEN. FORCING THE TAXPAYERS IN CALIFORNIA TO FUND ILLEGAL ACTIVITY †IS WRONG. CALIFORNIA NEEDS TO PROTECT OUR LEGAL CITIZENS †FIRST. GOD BLESS AMERICA.


One of the most important points made, other than the diversity of those against sanctuary policies, †was highlighted by the first speaker below, these Board of Supervisors are elected officials, and as such, they can be voted out, and replaced with elected officials that will represent the people that vote for them, but people have to see, hear, be informed in order to make that happen.



BOTTOM LINE

Nearly one-third of California voted for Donald Trump in the presidential election. These are the forgotten men and women of California, the unheard, the silenced, the ignored. They exist in every jurisdiction that is breaking the law by refusing to comply with†8 U.S.Code 1373, †and they deserve to be heard.

These are not people organized by some group funded by the likes of George Soros, not paid to protest. These are American citizens, immigrants that came here legally, from different backgrounds, religions and race, all fighting to have their voices heard.

If the mainstream establishment media will not give them a voice, then it is up to the Independent Media to do it.

Mr. President, can you hear them?

MORE BELOW

Black Leader Calls Upon Donald Trump To Intervene In L.A.



The next clip is from the next meeting that was help on January 17th, 2017



Citizens storm Los Angeles Mayor Garcetti's office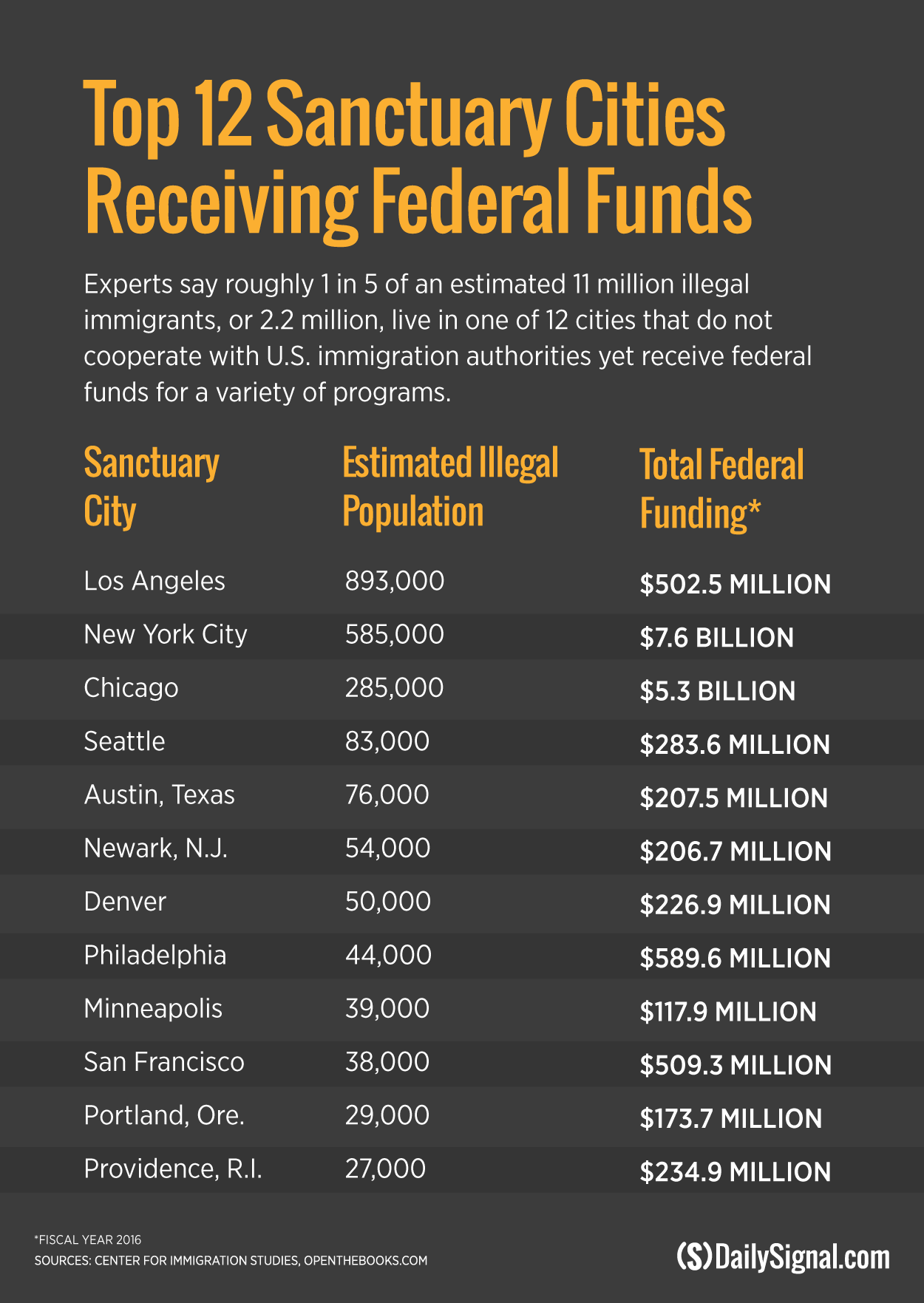 comments powered by

Disqus