Whatfinger: Frontpage For Conservative News Founded By Veterans

"The Best Mix Of Hard-Hitting REAL News & Cutting-Edge Alternative News On The Web"
Remember The Hillary Clinton Email Saga? Guess What, It's Not Over And A 3-Year Investigation Into It Is Just Concluding! And Oh, By The Way, The Bitter Old Bat May Run Again


- MSM Is Already Spinning Like Mad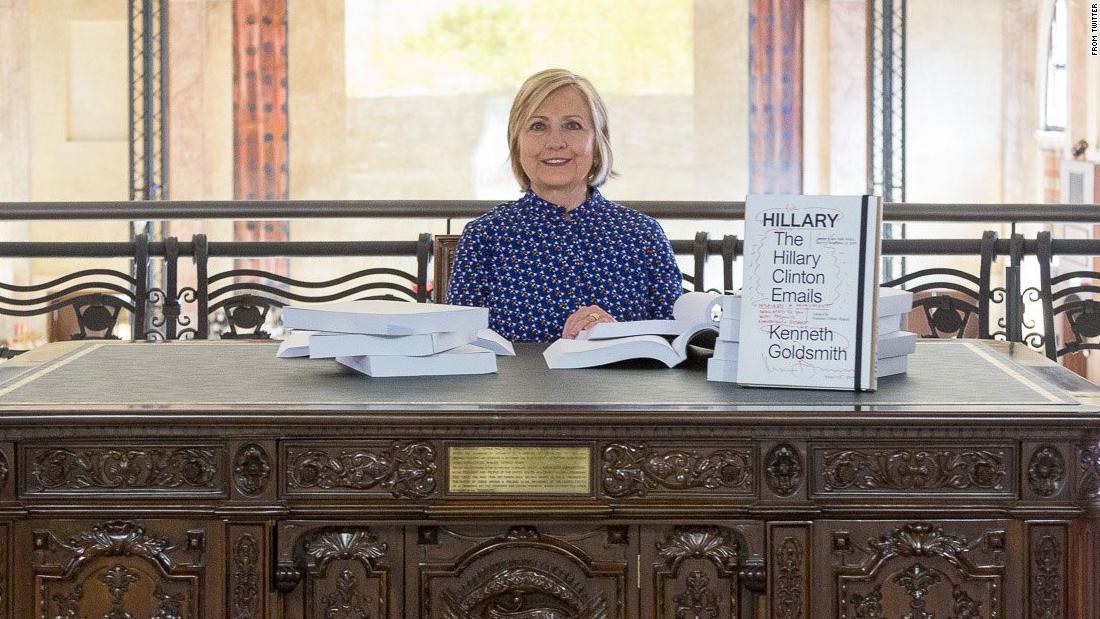 By Susan Duclos - All News PipeLine

Once again the establishment media, led by Washington Post, is already spinning the results of a three year investigation which started under the Obama administration, into emails sent to former Secretary of State Hillary Clinton's private email, which ended up being forwarded to a Google email address featuring the name of a Chinese company.


Via Washington Post: (Archive.is link here)


As many as 130 officials have been contacted in recent weeks by State Department investigators — a list that includes senior officials who reported directly to Clinton as well as others in lower-level jobs whose emails were at some point relayed to her inbox, said current and former State Department officials. Those targeted were notified that emails they sent years ago have been retroactively classified and now constitute potential security violations, according to letters reviewed by The Washington Post.

In virtually all of the cases, potentially sensitive information, now recategorized as "classified," was sent to Clinton's unsecure inbox.

While Wapo starts their piece saying it is the "Trump administration" investigating the email records, in the 5th paragraph they finally acknowledge the investigation "began during the latter days of the Obama administration and is nearing completion."


"This has nothing to do with who is in the White House," said a senior State Department official, who spoke on the condition of anonymity because they were not authorized to speak publicly about an ongoing probe. "This is about the time it took to go through millions of emails, which is about 3½ years.

Despite acknowledging that the investigation started under the Obama presidency, Wapo peppers their article with concerns from Democrat operatives, such as "the Trump administration could be accused of employing the powers of the executive branch against perceived political adversaries," and "'I'd like to think that this is just routine, but something strange is going on,' said Jeffrey Feltman, a former assistant secretary for Near East Affairs."

They cite another operative who claims the investigation is a way for Republicans "to keep the Clinton email issue alive."

Of course the State Department shoots that down, saying these career bureaucrats were unaware of the names of the subjects being investigated, stating "The process is set up in a manner to completely avoid any appearance of political bias."

That isn't stopping the establishment media from trying to spin this as an "aggressive crackdown," by implying and citing Democrats pushing a narrative that this would be a non-issue if President Trump were not in office.

The fact is, without all the Democrat hyperbole throughout the Wapo article, is under the Obama administration that this began and the State Department was forced to go through millions of emails that were sent to Hillary Clinton's unsecured server. It has taken them over three years to go through them one by one to properly mark them up for classification purposes and have notified those that sent emails to that unsecured server of their results concern their specific emails.

Democrats are right about one thing, had Hillary Clinton won the 2016 presidential election, she would have instantly stopped the State Department investigation and Americans would never have known how many secret and/or classified emails were sent to an unsecured server she had set up.

Related: Clinton Emailers Rattled After State Department Fires Off 'Culpability Letters' For Homebrew Server Messages


(If you appreciate stories like this, please consider donating to ANP to help keep us in this battle for the future of America.)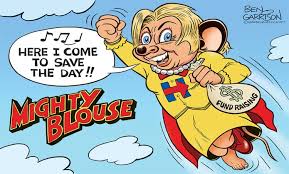 SPEAKING OF HILLARY CLINTON'S PRESIDENTIAL RUN.....................

A couple of weeks ago we saw that a UK gambling site was receiving more bets for Hillary Clinton winning the Democrat nomination than any of the candidates that are actually running.

Around the same time Clinton also stopped in at the Venice art exhibit and sat behind a replica of the Oval Office's Resolute Desk, reading her emails, tweeting to her followers "Found my emails at the Venice Biennale. Someone alert the House GOP."


The curators of the show, Francesco Urbano Ragazzi, said the former secretary of state and US senator from New York arrived Tuesday morning for a private tour of the exhibit at the Venetian Teatro Italia.

"Clinton proceeded to sit down at an exact replica of the Oval Office's Resolute Desk and leaf through her emails for nearly an hour," the curators said in a statement.

Over the course of the last month or so, the top tier Democrat presidential contenders have been seeing their numbers drop, such as Joe Biden and Bernie Sanders, while Elizabeth Warren has seen a rise in polling numbers, yet as the New York Times reported recently in a piece titled "What Democrats Could Lose With Their Left Turn," by appealing to their far left, radical base, Independent voters are turning away from them.

In the midst of everything else going on, Hillary Clinton decides to go on her own "media blitz," which of course has sparked rumors and a lot of Internet chatter over the possibility that she is just "lurking" in the wings and might throw her hat in the ring once again for the 2020 Presidential race.

Back in March 2019, Clinton claimed "I'm not running, but I'm going to keep on working and speaking and standing up for what I believe," which was immediately followed by Clinton supporting journalist Maggie Haberman of the NYT, stating Clinton "wasn't trying to be emphatic and close the door on running" and was surprised at how it sounded when reported by the media.

Via New York Post we see some recent quotes from Clinton, which could indicate she is simply waiting and watching for the right moment to enter the race, which she will spin as stepping in to "save" the Democrats in 2020.


Suddenly she's everywhere, jumping for joy about impeachment, labeling Donald Trump an "illegitimate president," a "corrupt human tornado" and a mere "occupant of the Oval Office" while she mutters darkly about "funny things" that cost her the presidency, her rightful possession.

Clinton has also kicked off another "listening tour," reminiscent of her campaign launches from the past, as she did in 2015, as shown by NYT back then.

While Clinton claims that President trump is "obsessed" with her, she has spent nearly the last three years bitterly complaining about her election loss, blaming Russia, Bernie Sanders, Obama, the DNC, women, sexism, voter suppression, former FBI Director James Comey, the media, and that is just a few of the reasons and/or people she has placed the blame on.



BOTTOM LINE

Clinton goes on her listening tour, along with her media blitz supposedly for her new book, which she just happens to publish as Democrat candidates for president are flailing, which may just be a coincidence, but considering that Clinton felt she was entitled to the presidency in 2016, and given her penchant for constantly responding to Trump news and tweets in an obsessive manner, it is hard to ignore the very real possibility that the bitter old bat may just run again.





EMERGENCY FUNDRAISER: Despite generous donations, the still dwindling advertising revenue over the course of the last two years has forced us to completely deplete all our savings just to survive and continue to keep All News PipeLine online.

So due to continuous attacks upon us and ongoing censorship, ANP is extending our emergency fundraiser through September. 

PLEASE HELP KEEP ANP ALIVE BY DONATING USING ONE OF THE FOLLOWING METHODS.

One time donations or monthly, via Paypal or Credit Card:



Or  https://www.paypal.me/AllNewsPipeLine
Donate monthly from $1 up by becoming an ANP Patron.



Donate Via Snail Mail

Checks or money orders made payable to Stefan Stanford or Susan Duclos can be sent to:



P.O. Box 575

McHenry, MD. 21541







comments powered by

Disqus