Whatfinger: Frontpage For Conservative News Founded By Veterans
"The Best Mix Of Hard-Hitting REAL News & Cutting-Edge Alternative News On The Web"
April 23, 2018
Former DOJ Official 'Deep State' Is 'Real Phenomenon' And So Is The Attempted Coup Against President Trump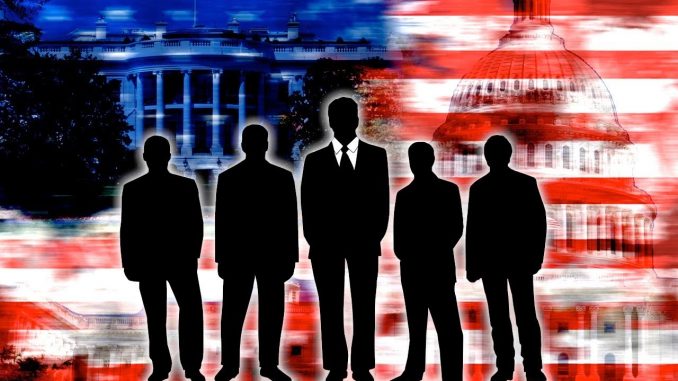 By Susan Duclos - All News PipeLine

Remember when Independent Media would refer to the "Deep State" and the mainstream media would screech "Conspiracy theory!"? 

Well, those days are gone as now the MSM not only admits to the existence of a group or a cabal of un-elected officials determined to steer the political direction of the nation,  to determine who should and shouldn't be "selected" (read "elected") and to basically control the populace,  but now the mainstream liberal media, while admitting to its existence, attempts to convince Americans the cabal's actions are justified or unsuccessfully attempting to redefine what the Deep State is.

While more independent news sources, such as Wall Street Journal,  understand the complexity and dangers of the "Deep State," the fact is the existence itself is no longer hidden behind the term "conspiracy," but is acknowledged openly since the election of president Trump, as their antics, their probable crimes are now a matter of public record and criminal investigations have been recommended by DOJ Office of Inspector General, an Obama appointee no less, and have begun with the criminal referral of Former FBI Deputy Director Andrew McCabe, and the investigation into the former FBI Director James Comey's actions. There are also investigations into former CIA Director John Brennan for perjury, and former Director of National Intelligence James Clapper's leaking of information to CNN, to name just a few of the "deep state" members now under investigation.


FORMER INTEL OFFICIALS NOW ADMIT THE EXISTENCE OF THE 'DEEP STATE'

Just days ago Stefan Stanford highlighted how former FBI Director James Comey admitted to the existence of the Deep State, describing them as "a collection of people, CIA, NSA, FBI in the United States military services who care passionately about 'getting it right'", but with Comey now engulfed in his own scandal, his attempt to justify a group of people acting in a lawless manner by claiming they are "working toward what they see as the interests of the United States,"  is about as self-serving as it gets considering he was one of those members he is attempting to excuse.

Which brings us to another former high ranking intelligence community member, not only admitting the deep state is a "real phenomenon," but doing so in a ultra liberal paper, The Guardian, and is a known Trump critic, yet he delves into how dangerous this cabal of un-elected officials truly is.

His name is Jack Goldsmith and his credentials are impressive.He was with the Bush administration as legal adviser to the General Counsel of the Department of Defense. In 2003 Goldsmith was appointed as a U.S. Assistant Attorney General, as he led the Office of Legal Counsel in the DOJ. He worked under both AG John Ashcroft and Deputy Attorney General James Comey. He is currently a Henry L Shattuck professor of law at Harvard University and a senior fellow at the Hoover Institution.

His most recent article at the liberal site The Guardian, is titled "The 'deep state' is real. But are its leaks against Trump justified?" In relation to the Deep State, he begins by saying "Even the most severe critics of the US president should worry about this subtle form of anti-democratic abuse."


The deep state has been blamed for many things since Donald Trump became president, including by the president himself. Trump defenders have used the term promiscuously to include not just intelligence bureaucrats but a broader array of connected players in other administrative bureaucracies, in private industry, and in the media.

But even if we focus narrowly on the intelligence bureaucracies that conduct and use information collected secretly in the homeland, including the FBI, National Security Agency (NSA), and National Security Council, there is significant evidence that the deep state has used secretly collected information opportunistically and illegally to sabotage the president and his senior officials – either as part of a concerted movement or via individuals acting more or less independently.

After detailing what he terms as "unusually sensitive leaks of intelligence information designed to discredit him and his senior leadership," that has "poured forth from current and former intelligence officials in the deep state," he goes on to provide some of the egregious examples of those leaks.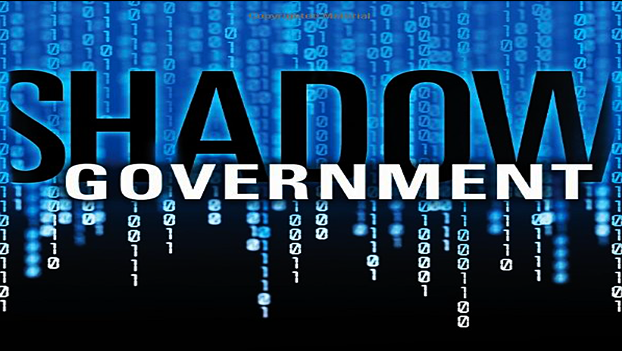 Then Mr. Goldsmith highlights what right-wing media, Independent Media and Trump supporters have been saying  just to be called "Russian propagandists, or "fake news," when he describes the dangerous actions of the Deep State, and what they have been plotting:


These leaks probably mark the first time ever that the content of foreign intelligence intercepts aimed at foreign agents that swept up US-person information was leaked. They clearly aimed to damage US persons – ones who happen to also be senior US government officials.

They were unlawful and, beyond that, they violated two until-now strict taboos about leaks – first on revealing the content of foreign intelligence information collected through electronic surveillance, and second on revealing the content of incidentally collected information about American citizens.

Many people, including many who are not in the Trump camp, have interpreted these leaks to violate a third taboo by marking a return to the Hoover-era FBI's use of secretly collected information to sabotage elected officials with adverse political interests.

The comparison is plausible in light of the extensive efforts soon after the election to encourage the bureaucracy, including the intelligence bureaucracy, to resist the Trump administration, and the evidence that there was in some agencies such resistance.

But while Hoover did many awful things in quiet, neither during his reign nor at any other time in American history have we seen such a profusion of sensitive leaks from the deep state with such an overtly political aim to bring down senior leadership.

Think about that for a minute. He is admitting, from the perspective of a former high level DOJ official, that the Deep State has been attempting to "bring down," a duly elected President, in an outright coup attempt.

He touches on whether those attempts are "justified," but doesn't even bother to argue that they were, as he just throws it out there as a possibility, because his focus is in pointing out that the Deep State's actions have "done great damage to both the presidency and the national security bureaucracy."

He finally concludes with the following:


As deep state officials get a taste for the power that inheres in the selective revelation of such information, and if the leaks are not responded to with severe punishments, it is easy to imagine the tools that brought down Flynn being used in other contexts by national security bureaucrats with different commitments and interests.

Even the most severe critics of Trump should worry about this subtle form of anti-democratic abuse. The big loser in all this will probably be the national security bureaucracy itself and, to the extent it is weakened, the security of the American people.

So outraged that using questionable and perhaps illegal methods to exonerate Hillary Clinton for her use of the private server in which she communicated classified information insecurely, did not result in the outcomes they wanted, the Deep State then arranged for an "insurance policy (the Russia probe)," to "bring down" an incoming president. These intelligence community members, some terminated, others reassigned, under investigation, and demoted, were willing to endanger Americans' lives in order to overthrow President Trump.

DEMOCRATIC POLITICIANS WERE IN ON THE PLOT

The intelligence community was so positive that by now they would be successful they even shared their plans with Democratic politicians, such as Senate Minority leader Chuck Schumer, who blatantly went on the Rachel Maddow show in January 2017 and stated outright that the intelligence community had "six ways to Sunday" to pay Donald Trump back for calling them on their attempts to discredit his presidency.




BOTTOM LINE

The deep state is real. The liberal mainstream media has admitted it. The former FBI Director has admitted it. Now a high level former DOJ official has admitted it. Yet there are still brainwashed liberals out that have been programmed for so long by the MSM, that the mention of the term "Deep State" in their presence has them howling "Conspiracy!"

Their house of cards is crumbling as congressional Republicans are exposing them, sending over criminal referrals and as the Inspector General, in conjunction with a team of federal prosecutors, are actively investigating their conspiracy and plot to overthrow a sitting president. 

Make no mistake, their house may be crumbling but they will not go down without a fight. What that fight will entail is unknown.

Sean Hannity discusses the recent pushback against the Deep State in his segment below.



NOTE TO READERS: 

With digital media revenue spiraling downward, especially hitting those in Independent Media, where attacks from every direction continue to come unabated, it has become apparent that traditional advertising simply isn't going to fully cover the costs and expenses for many smaller independent websites. 



Any extra readers may be able to spare for donations is greatly appreciated.






comments powered by

Disqus