Whatfinger: Frontpage For Conservative News Founded By Veterans
"The Best Mix Of Hard-Hitting REAL News & Cutting-Edge Alternative News On The Web"
March 12, 2016
Videos Of Chaos! Trump Responds To Chicago Rally Cancellation As Protesters, Including Terrorist Bill Ayers, Killed Free Speech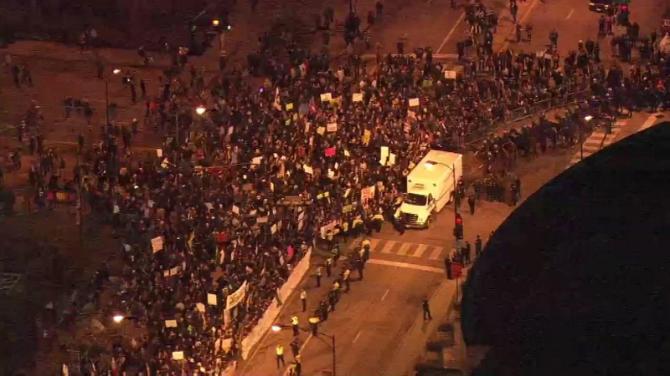 By Susan Duclos - All News PipeLine

Last night the Donald Trump campaign issued a statement to announce the schedule rally in Chicago, IL, was to be postponed, with reports indicating that there were serious security concerns due to protesters.

The Trump campaign's statement read "Mr. Trump just arrived in Chicago and after meeting with law enforcement has determined that for the safety of all of the tens of thousands of people that have gathered in and around the arena, tonight's rally will be postponed to another date.

Thank you very much for your attendance and please go in peace."

That was the same statement that was announced at the podium at the rally as attendees were informed of the postponement.

Reports indicate there were several thousand people already inside the pavilion with thousands more in line stretching several blocks, peacefully waiting to be admitted to the rally by 5pm.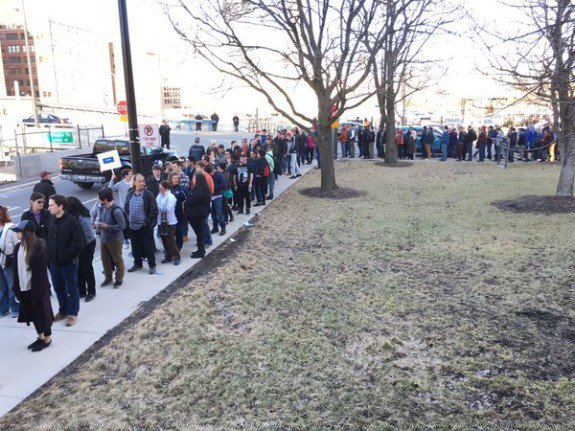 Other reports indicate there were at least 1,000 protesters outside with more having gained entrance into the rally pavilion with ABC Chicago reporting the following:

Protesters outside the Pavilion were loud, but peaceful. Inside the Pavilion, there appeared to be thousands of protesters in attendance, mostly young people and UIC students. At the announcement, undercover protesters who had entered the Pavilion as Trump supporters broke into wild celebration, shouting "We stopped Trump! We stopped Trump!"

The ensuing chaos included pushing, shoving and a few fistfights with several people taken away by Chicago and UIC police.





More:

"The police, they don't seem to be doing anything to get anyone out of here, so everyone in the parking garage started to get weapons out of their car, they're ready to fight," said a caller named Cathy. "We're stuck in the garage. We haven't moved. We haven't been able to leave."

One driver said someone in the swarm of counter-Trump protesters shot at his car then tossed a brick at the windshield. Cars began leaving the garage not too long after that, with police controlling the flow of vehicles.

NBC Chicago managed to get footage from their skycam which gives a better visual representation of how quickly "choas" start erupting in multiple areas as the reporter described previous altercations.



Interestingly enough we see from Gateway Pundit that known Weather Underground terrorist, Bill Ayers, was part of the protest:



Guess who was outside protesting Donald Trump.

…Domestic terrorist Bill Ayers.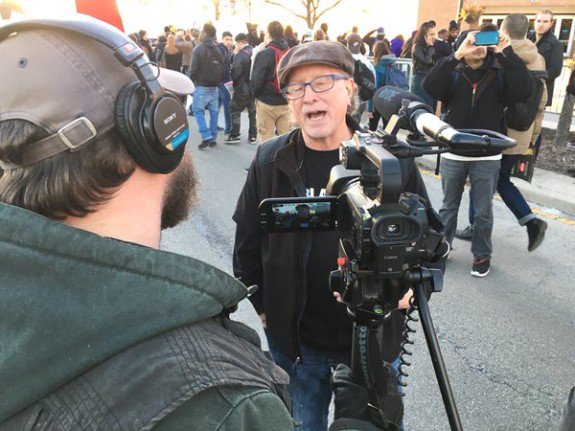 Below is a clip from Hannity who is joined by Donald Trump to respond to the chaos in Chicago, but first, my bottom line:

With the "Crybully" world we are creating where any speech that someone doesn't like is requiring "trigger warnings," and our nations young are insisting on "safe zones" where they don't have to hear anything that might possibly upset them, we are also creating a culture where this type of chaos is not being punished, where the reality of the world outside their "safe homes" is one where they cannot function peacefully.

Make no mistake, has these protesters been patriots, or tea party members, or Christians, or those opposing the government in any way, and this type of violence ensued, the government would be declaring it "domestic terrorism." This was a planned, orchestrated event as the Politico reports these protesters "talked over social media for days over on how to execute their demonstration."

Donald Trump FULL INTERVIEW with Sean Hannity, March 11, 2016, Trump Cancel Chicago Rally



comments powered by

Disqus