Whatfinger: Frontpage For Conservative News Founded By Veterans
"The Best Mix Of Hard-Hitting REAL News & Cutting-Edge Alternative News On The Web"
August 15, 2016
'The Worst Has Yet To Come' - Is This God's Judgement Upon America? Warning Goes Out, 'It Is Not Over'
- Is 'The Ultimate Weapon Of The Fallen Ones' Being Used Against Baton Rouge?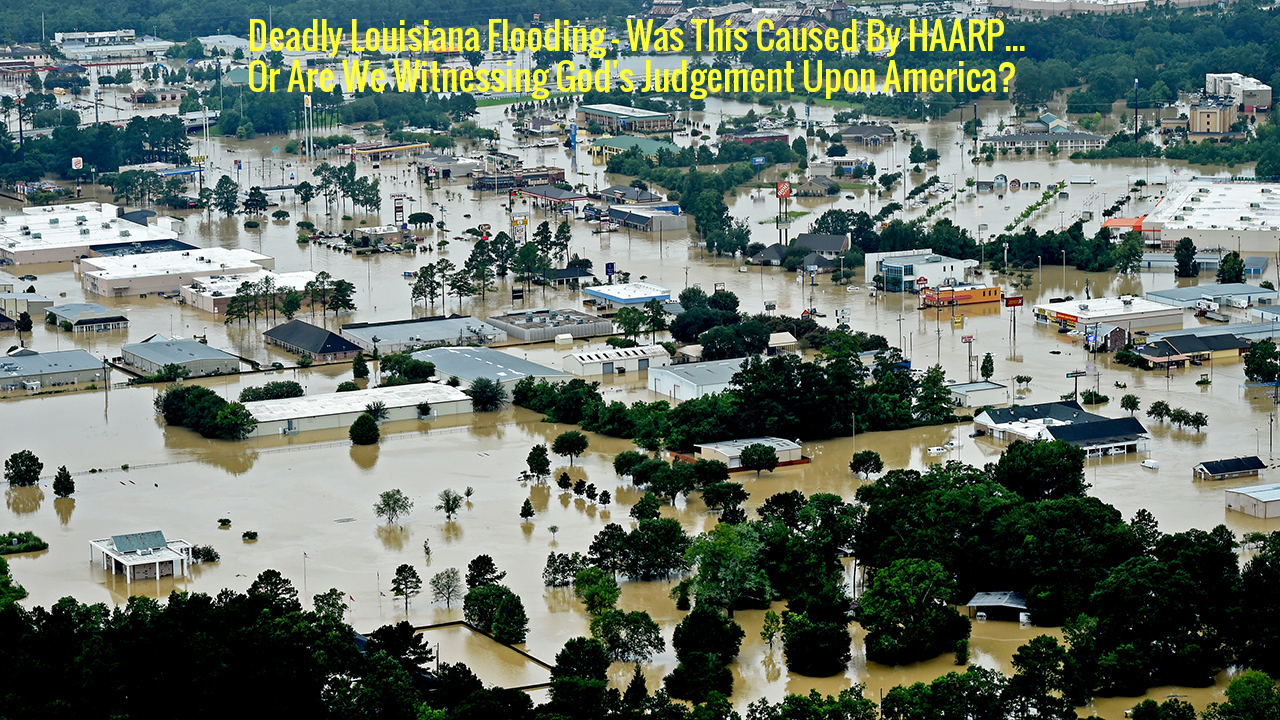 By Stefan Stanford - All News Pipeline - Live Free Or Die
With the Baton Rouge, Louisiana area now under a weather onslaught unlike anything ever seen before in their recorded history while devastating wildfires burn across the West and overwhelming heat broils much of the Eastern part of the country, YouTube videographer†L4JRapture asks in the 2nd video below if we are now witnessing God's judgement upon America while warning that she knows much worse is yet to come. As we see below, she's not the only one issuing such a warning. She also asks if Baton Rouge has recently been 'HAARP'd' while telling us that God is clearly giving us a severe wake-up call.

According to Meredith Conger, the Ascension Parish planning and development section chief,

"we expect the worst of it has not yet come"

when describing the devastating floodwaters and rain now pounding parts of Louisiana into submission. Lousiana governor John Bel Edwards warned Sunday night: "This is a serious event. It is ongoing. It is not over." The latest report from the Weather Channel tells us that at least 7 are now dead while 20,000 have been rescued. The 3 to 7 day outlook seen below shows that entire region will continue to be pounded for the next several days.†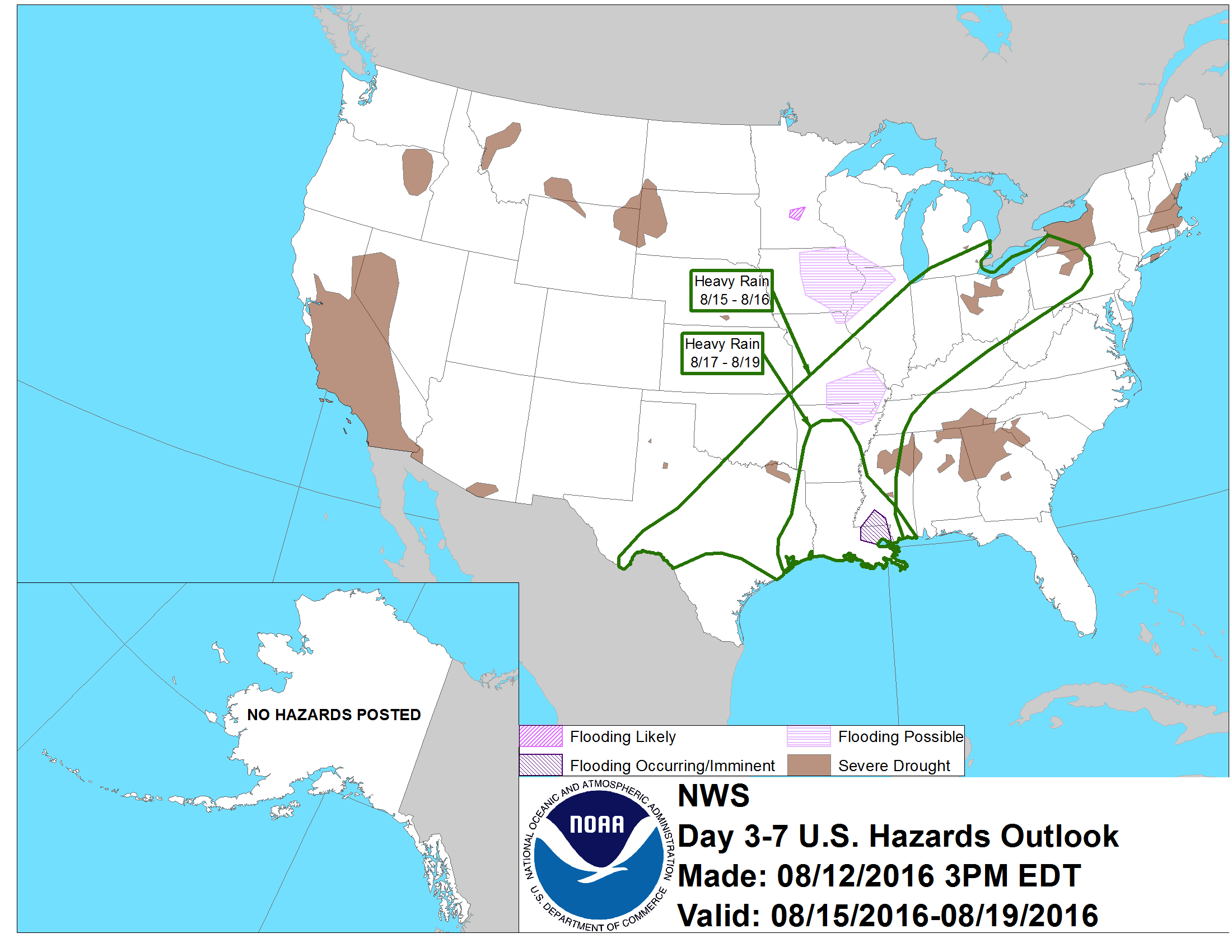 As we have reported time and again on ANP, 'weather modification' and 'weather warfare' are very real whether you believe it or not. As Steve Quayle documented in his book "Weather Wars & Un-Natural Disasters" many years ago, "Technology will make available, to the leaders of the major nations, techniques for conducting secret warfare, of which only a bare minimum of security forces need be appraised... Techniques of weather modification could be employed to produce prolonged periods of drought or storm."

Is the absolutely disastrous weather that we're now witnessing in Louisiana and elsewhere across America being caused by something man-made, as monstrous acts committed against the human race by 'men who would play God' playing with 'the devil's HAARP'? The amazing before and after images published on this Weather Channel story show us just how devastating this weather event has already been - imagine how much worse it may get with days of rain still ahead.†
Weather modification patents have been extensively documented by Dane Wigington on his GeoEngineering Watch website and as we previously reported on ANP, even John Brennan, the head of the CIA here in America, has confirmed both the existence of chemtrails and the modification of the weather.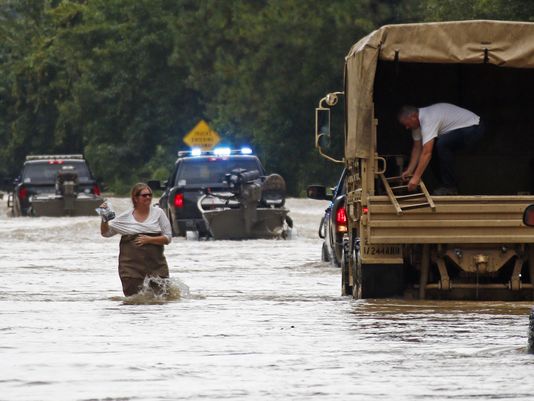 We published a story back on April 22nd of 2016 in which we warned 'the ultimate weapon of the fallen ones' was being used against mankind and as we told you then, hundreds of millions of Americans are likely completely unaware of a US Air Force document that dates all the way back to 1996 called "Weather As A Force Multiplier: Owning The Weather In 2025". You can read that document in full embedded below videos at the bottom of this story.

We also see in the photo and first video below that sometimes in such cases as what we're witnessing now in Baton Rouge, the absolute best comes out in some people. Putting aside their own safety and well-being, this first video is awe-inspiring as we watch one man jump into a flooded area to pull a woman out of her car as it is sinking underwater. Showing us sheer heroism and mankind at its finest, our hero also goes back underwater in an attempt to rescue the woman's dog also stuck in the car.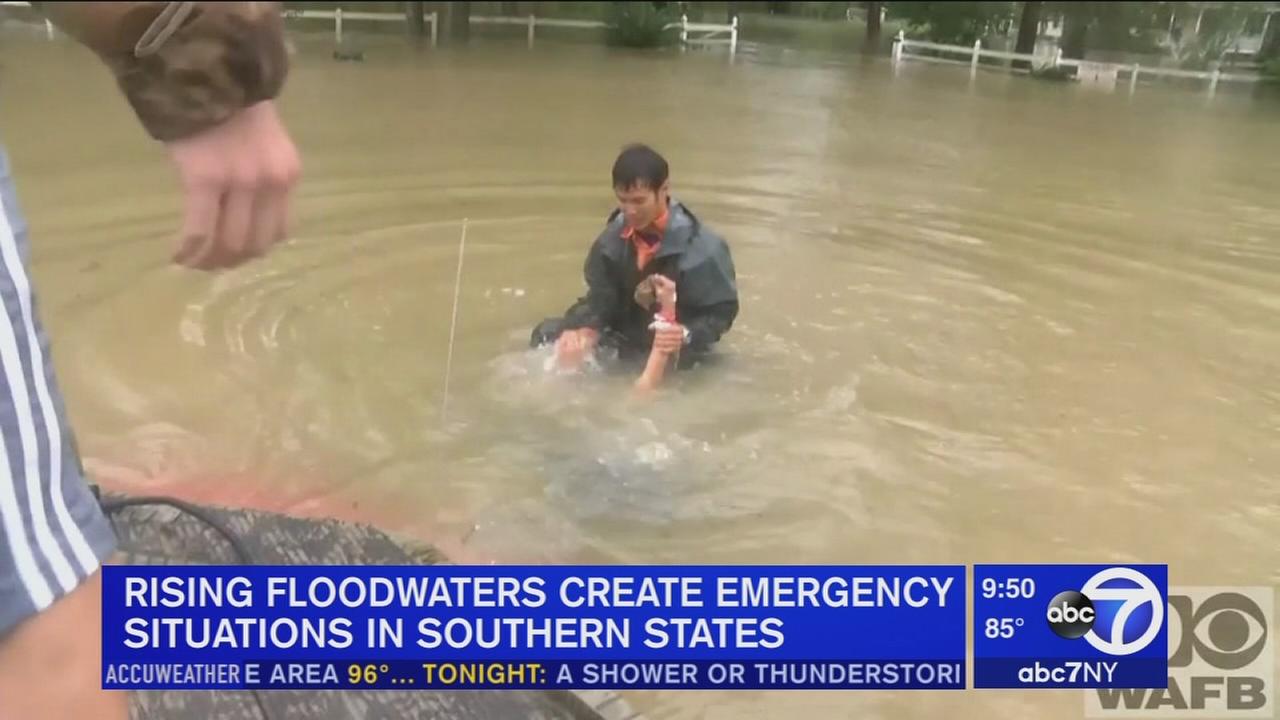 If we are now witnessing the beginning of God's judgement on mankind, it's people such as this man and all of the other volunteers in Louisiana who may help bring America redemption. As we hear in the 2nd video below, our videographer prays for the people of Baton Rouge, as we pray for the peope everywhere across America who are taking a major beating from this absolute suffocating summer weather.

For those who are eagerly awaiting the end of this summer weather have no fear, the Old Farmer's Almanac has just put out their 200th anniversary edition in which they predict a 'teeth shattering, ice cold winter' for much of America.

In the 3rd and final videos below, we get reports from both an alternative view from a person who actually lives in the region and gives us a lengthy report as well as the final video, a mainstream media report of the ongoing devastation. Our hats off to the people in this first video, particularly the man who puts himself in danger for a stranger. Rescue begins at 8 second mark. God Bless You All!†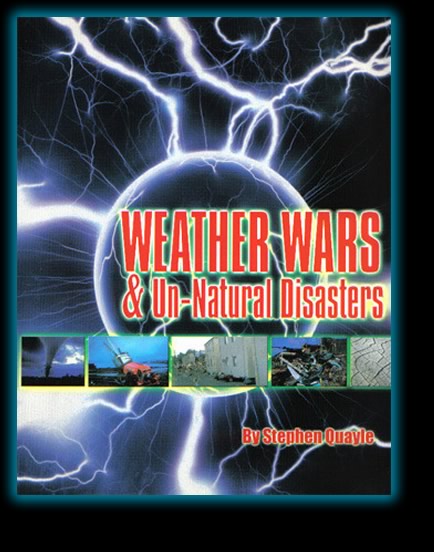 comments powered by

Disqus