Whatfinger: Frontpage For Conservative News Founded By Veterans
"The Best Mix Of Hard-Hitting REAL News & Cutting-Edge Alternative News On The Web"
January 6, 2016
Unprecedented Catastrophe Underway Near Los Angeles, California - Why Haven't We Heard About This From The Mainstream Media?


By Stefan Stanford - All News Pipeline - Live Free Or Die
The story over at ENENews tells us about the largest gas leak ever recorded, equivalent to the strength of a volcanic eruption, and according to one expert, "It's so far above and beyond what I've ever seen." Telling us that what we're now watching unfolding in Los Angeles (with barely a peep from the mainstream media!!!) is 'potentially devastating on a planetary scale', we're also told we're watching a disaster unfolding in slow motion that may take up to 4 months or more to stop and is leaving thousands of Californians suffering nosebleeds and vomiting according to this story.
Being called the biggest environmental disaster since the 2010 BP oil spill, activist Erin Brockovich joins Democracy Now in the 2nd video below to talk about this unbelievable mess that has left one California city a 'ghost town' as shared in the 3rd video below while in the 1st video below, we hear the warning from a medical doctor, "if you're in the area, get out now!"
First, from Erin Brockovich.:
Southern California Gas Co., or SoCalGas, has essentially ignored the impact to victims and its actions have instead added to their suffering. The company has refused to release air quality data that could be used to protect its residents, it has made relocation very difficult, and it has forged ahead with plans to expand its facility before the leak has even been contained.
The enormity of the Aliso Canyon gas leak cannot be overstated. Gas is escaping through a ruptured pipe more than 8,000 feet underground, and it shows no sign of stopping. As the pressure from weight on top of the pipe causes the gas to diffuse, it only continues to dissipate across a wider and wider area. According to tests conducted in November by the California Air Resources Board, the leak is spewing 50,000 kilograms of gas per hour ó the equivalent to the strength of a volcanic eruption.
At this rate, in just one month, the leak will have accounted for one-quarter of the total estimated methane emissions in the state of California.

We also can take a look at the real-time impact of the Aliso Canyon methane leak in the interactive chart below which shows us the amount of CO2 being released into the air and how that compares to gasoline and US dollars. As of this moment, over 78,000 metric tons of methane has escaped since October 23, 2015. as Brockovich tells us, in just one month, this leak has accounted for 1/4 of the TOTAL estimated methane emissions in the entire state. What kind of damage is this doing to our atmosphere every moment of the day? As we've been told, it is an unprecedented catastrophe.
From the Independent.:
Video has revealed the extent of a methane gas leak in Los Angeles, after infrared footage emerged showing a billowing cloud of the gas, invisible to the naked eye.†
Copious amounts of black smoke can be seen pouring into the sky after a rupture occurred within a large underground containment system in California.†
Reportedly†over 150 million pounds of methane have already poured into the atmosphere due to the Aliso Canyon leak, with no foreseeable end to the hazard.



With the mainstream news media giving very little attention to this massive and still unfolding disaster, ENENews also told us today that according to doctors in the region, 'very unusual infections' are now being reported as doctors also warn those who live in the vicinity: "If you're able to leave do it now. I'm telling you, it's really critical." You can hear more about that warning in the 1st video below.

We're also told this methane leak is a national disaster as the plume is already spreading far away than just the L.A. area. "We're a science experiment" said one area mother with children who are now suffering from nauseousness, lethargy, nosebleeds and more. Interestingly enough, officials are trying now to convince everybody in the region that 'it's all in their heads'...that's right, the nosebleeds, nausea, lethargy...all in the residents' heads. This story also proves to us that not all Americans are falling for that constant load of official government lies.:

Dr. Brooks Michaels: ďThe defense is capitalizing on the comment that itís all in your head. Let me clarify a little bit Ė

itís in your head, itís in your ears, itís in your nose, itís in your throat, and itís in your chestÖ

Weíre seeing asthma increases, weíre seeing people who are using inhalers more often, primarily a lot of respiratory problemsÖ If you have a chance to leave, if youíre able to leaveÖ if you have a chance to relocate, do it now. Iím telling you, itís really critical. Itís what we donít know, more than what we do knowÖ A lot of information will be coming out soon about what the chemical carbons are that are so volatileÖ Itís unbelievable when you see the quantity thatís there that is coming outÖ What I see in the field is the effect of that. Primarily pulmonary, people will bleed from their nose. Itís not of course just a pediatric problem, it affects all of us.Ē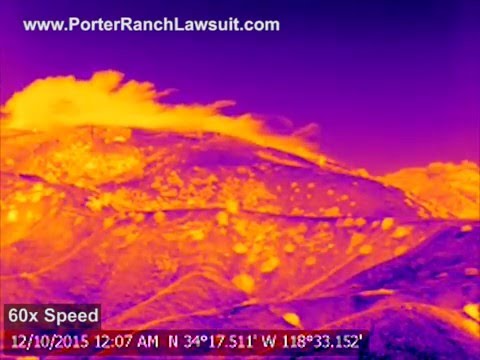 comments powered by

Disqus