Whatfinger: Frontpage For Conservative News Founded By Veterans
"The Best Mix Of Hard-Hitting REAL News & Cutting-Edge Alternative News On The Web"
April 8, 2018
Disturbing Pattern Of Child Sex Traffickers, Pedos And Rapists Have Been Donating Political Money To Hillary Clinton And The Left

By Susan Duclos - All News PipeLine

On April 6, 2018 the U.S. federal government seized ad listing service Backpage.com and affiliated websites, "as part of an enforcement action by the Federal Bureau of Investigation, the U.S. Postal Inspection Service, and the Internal Revenue Service Criminal Investigation Division, with analytical assistance from the Joint Regional Intelligence Center," the notice states when one clicks onto Backpage.com.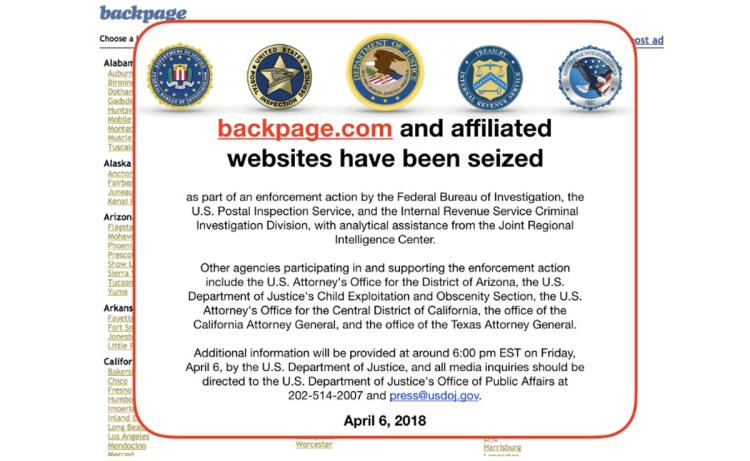 The adult section of the website's ad services has been the topic of controversy and under investigation for being involved with sex-trafficking and the sexual exploitation of minors. The adult services subsection was ultimately removed in 2017 after a series of court cases and the arrest of the company's CEO, Carl Ferrer, and other company officials, including owners (former) and founders Michael Lacey and James Larkin.

While we try not to rely on Wikipedia, I have independently fact-checked their Backpage category "Arrest of CEO and corporate officers," and found that it accurately described and sourced the years of court cases, simply to provide the history, but long story short, the courts dismissed the charges against those arrested claiming the website officials could not be held accountable due to "liability immunity" under section 230 of the Communications Decency Act (CDA). 


In late-March 2018 and early-April 2018, courts in Massachusetts and Florida affirmed that Backpage's facilitation of sex trafficking fell outside of the immunity granted by Section 230 safe harbors. The latter ruling argued that because Backpage "materially contributed to the content of the advertisement" by censoring specific keywords, it became a publisher of content and thus no longer protected.

Hence the seizing of the website and new federal charges filed against the site's co-founder Michael Lacey as well as a raid on his Sedona home.



BACKPAGE OWNERS/FOUNDERS DONATED HEAVILY TO DEMOCRATS AND HILLARY CLINTON

A flashback to an article from April 2017 reminds us that the owners/founders of Backpage donated heavily to Democratic politicians in Arizona, New Mexico and Colorado in recent years.


All told, the two men have made federal and state political contributions of $162,200 since 2013 — $60,200 of that to Arizona politicians and political committees, and $10,600 of that to U.S. Rep. Kyrsten Sinema in 2013 and 2016, according to an analysis of state and federal campaign-finance records. She was the biggest individual beneficiary of their donations in Arizona.

Federal campaign-finance records show Sinema received an additional $10,800 in donations from the spouses of two other Backpage executives on the same day in 2016 when Lacey donated $5,400 to her. Those executives, Scott Spear and John Brunst, and their spouses have made federal contributions of $195,700 since 2013, $29,700 of that to Arizona politicians. The donations from Spear and Brunst mirror many of those made by Lacey and Larkin.

The Arizona Democratic Party took $40,000 from the two men last year, three months before they faced their first criminal charges in California. Asked if the party intended to keep the $40,000, a spokesman, Enrique Gutiérrez, said the money had already been spent.

In October 2017 the Washington Free Beacon reported that James Larkin also donated more than $5,000 to the Hillary Clinton campaign.


Jim Larkin, a former co-owner of Backpage, gave a $5,400 contribution on July 26, 2016, to the Hillary Victory Fund, a joint fundraising effort between the Clinton campaign, the Democratic National Committee (DNC), and more than 30 state Democratic parties. The money was then transferred to Hillary for America, Clinton's campaign committee.

The campaign appears to have not returned the money to Larkin, a search of Federal Election Commission records shows.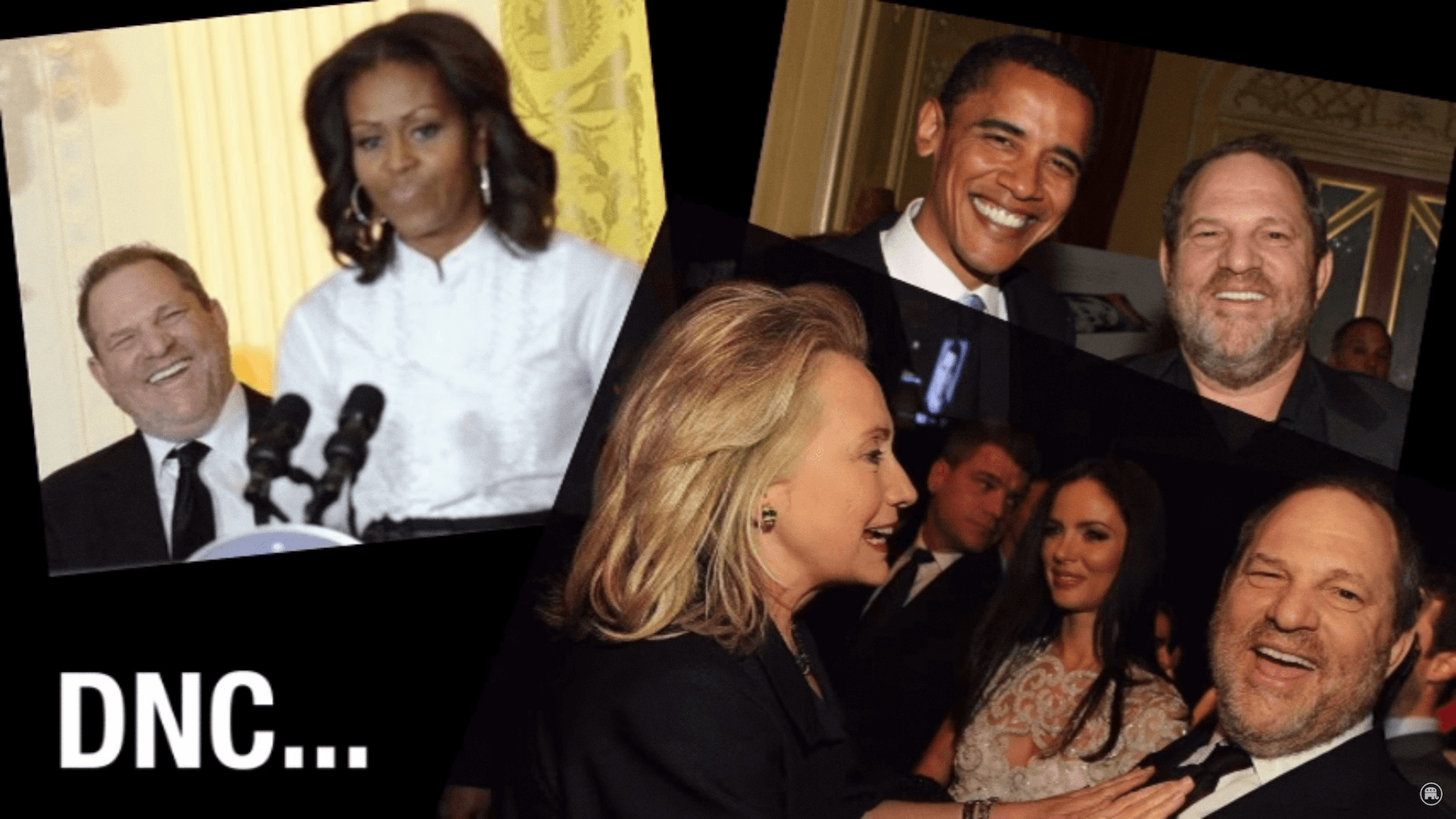 This fits a disturbing pattern of sexual predators and their penchant for supporting Democratic politicians, with the most recent example being the huge Hollywood scandal that emerged with movie mogul Harvey Weinstein and the accusations of sexual abuse, rape, and harassment being leveled against him, with claims that his behavior spanned decades.

Business Insider called Weinstein "one of the Democratic Party's most prolific donors," reporting that he had personally donated nearly $1 million to Democratic committees, PACs and politicians, such as Hillary Clinton, Barack Obama, John Kerry, Chuck Schumer, Elizabeth Warren, and many, many more, since 2000.

Weinstein also provided more than $1.5 million as part of "bundled" donations, described as contributions provided by "people with friends in high places who, after bumping against personal contribution limits, turn to those friends, associates, and, well, anyone who's willing to give, and deliver the checks to the candidate." 

A donor lookup at the Open Secrets website shows Weinstein's habit of donating to Democrats goes back even further, and includes donations to Bill Clinton back in 1995.

Another billionaire buddy of the Clinton's, Jeffrey Epstein, who spent over a year in prison for soliciting an underage girl for prostitution, known for having underage sex slaves on his private island dubbed "Orgy Island," which was frequently visited by former president Bill Clinton, allegedly donated heavily to the Clinton Foundation.

Former president Bill Clinton himself has been accused of rape by Juanita Broaddrick, while Anthony Weiner, husband to the vice chair of Hillary Clinton's 2016 campaign for President, Huma Abedin, was convicted of sexting with a 15-year-old girl and sentenced to 21 months in prison.

Former Bill Clinton chief of staff, and Hillary Clinton's campaign manager, John Podesta has a penchant for cannibalistic art, while his brother Tony, another close Clinton and Obama contact, has a taste for very creepy child art by artist Biljana Djurdjevic , known for her work portraying children in a variety of poses, such as tied up, barely dressed and other disturbing imagery. (WARNING - Link contains offensive images, which is why ANP chose not to show the examples of Podesta's and Djurdjevic's "art")

Related: 24 Democrat Sex Scandals in 2017

BOTTOM LINE

The point here is with the seizure of Backpage and the arrest of the site's co-founder, we see yet another example of heavy hitting Democratic donors again connected to child sex exploitation, which fits a pattern of pedos, rapists and sexual abusers of underage children linked predominantly to the left.



NOTE TO READERS

: 

With digital media revenue spiraling downward, especially hitting those in  Independent Media, where attacks from every direction continue to hit, from the 'adpocalypse' via YouTube, Google and other advertising services, to social media shadow-banning and blocking anything from going viral if it questions the official narrative, it has become apparent that traditional advertising simply isn't going to fully cover the costs and expenses for many smaller independent websites. 

Any extra readers may be able to spare for donations is greatly appreciated.






comments powered by

Disqus