Whatfinger: Frontpage For Conservative News Founded By Veterans

"The Best Mix Of Hard-Hitting REAL News & Cutting-Edge Alternative News On The Web"
March 30, 2020
COVID-19 Airborne Cases Reported: A Quarantined Nation Becomes Reality As Reports Of Coronavirus Airborne Cases "Stun" Health Officials In Washington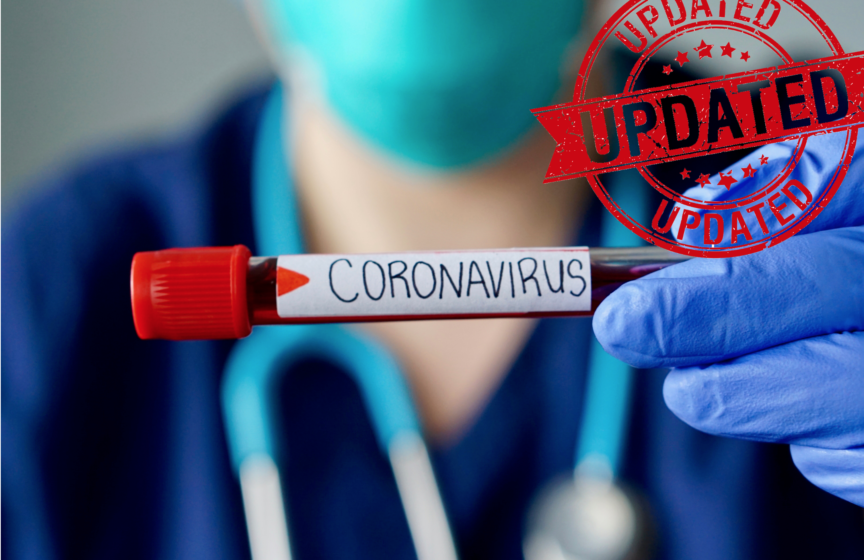 By Susan Duclos - All News PipeLine

At least 27 states,  three-quarters of America's population, is under some type of mandatory lockdown due to the COVID-19 Coronavirus. Hospitals in places like New York are not handling the influx of cases well,  calling it a "medical war zone," as the healthcare system was not in any way prepared to handle a pandemic of this magnitude.

Frankly, we still haven't even seen COVID-19 peak in America yet.

While we will not be getting into the "politics" of mandatory stay-at-home orders and/or the ramifications, as Stefan Stanford has done an outstanding job covering the different angles and updated news, nor the countless amounts of people that trusted the establishment media which initially downplayed the pandemic, who then ignored the dangers and either helped cause the spread or endangered themselves and their loved ones by continuing on as if nothing was happening.

Instead we would like to focus more preventative and protective ideas and resources to survive an extended "stay-at-home'  quarantine-type scenario, which is looking more and more likely every hour.

The state lockdown orders do allow for "essential" travel, such as grocery shopping, medication, medical services and exercise (not in a gym!), but even those limited activities come with risk. 


(PLEASE HELP SUPPORT ANP: With Independent Media being censored on almost every internet platform, reader donations are what keeps websites like ANP up and running. Your donations are greatly appreciated. Thank you, Stefan & Susan.)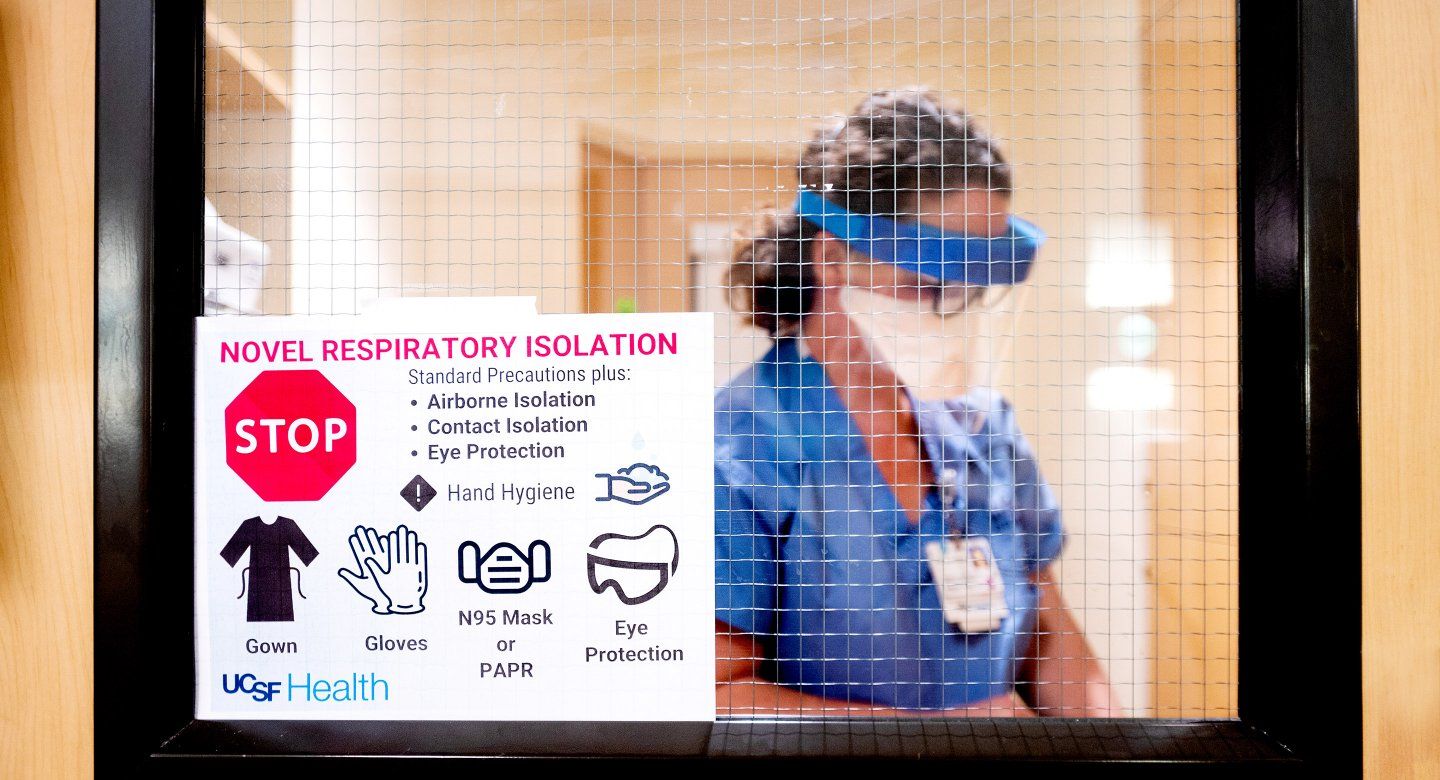 HEALTH OFFICIALS FEAR 'AIRBORNE' COVID-19 CORONAVIRUS

Now that we are seeing reports of dozens of people in Washington State contracting COVID-19 from one event, choir practice," stunning officials which are now suspecting the virusis airborne,we thought it would be a good time to remind readers and newcomers, of  things that can be done to mitigate the risk of exposure and infection.
 
Before getting into those protective and preventative measures, more on the Washington state "airborne" fears, via LA Times archived at Archive.is.


Sixty singers showed up. A greeter offered hand sanitizer at the door, and members refrained from the usual hugs and handshakes.

"It seemed like a normal rehearsal, except that choirs are huggy places," Burdick recalled. "We were making music and trying to keep a certain distance between each other."

After 2½ hours, the singers parted ways at 9 p.m. Nearly three weeks later, 45 have been diagnosed with COVID-19 or ill with the symptoms, at least three have been hospitalized, and two are dead.

The outbreak has stunned county health officials, who have concluded that the virus was almost certainly transmitted through the air from one or more people without symptoms.

"That's all we can think of right now," said Polly Dubbel, a county communicable disease and environmental health manager.

In interviews with the Los Angeles Times, eight people who were at the rehearsal said that nobody there was coughing or sneezing or appeared ill.

Many reports have previously spoken about how  COVID-19 coronavirus could live in the air for hours, and on surfaces even longer, but with each case like the 45 in Washington, we move further away from the generic term "aerosolized" to acknowledging that "airborne" may be the more accurate term as this virus mutates.



HOW COVID-19 IS WORSE THAN FLU

Putting aside the warnings that in the best case scenario, "if we do things almost perfectly," we are still looking at at least 100,000 to 200,000 deaths, there are a number of differences between this and the regular flu. People continue to claim "but the flu kills more," yet 1) The numbers are not in yet because this is relatively new; 2) Are not counting people that died from COVID-19 complications but were not "tested," and; 3) We haven't even begun to see the variety of "mutations" that will continue  for some time.

Until the numbers are in, if they can be counted accurately to begin with, the one inarguable fact showing the difference between this coronavirus and the flu is this: It is new, the flu is not.

That makes this unknown, which in turn makes it highly dangerous as we see the death toll rise every day.  Many believe this was bio-engineered as a weapon, and if that is true, the mutations and strains being inserted into it, have just begun.

So please, spare us the flu analogy.


PREVENT AND PROTECT.......

Over the past couple of months we have done quite a few articles on preparation, prevention and protection for yourself and/or your family and friends, and quite a few ideas, videos, links and resources have been provided by us and our readers, but as time has gone on and more and more people started  dying, and more states started implementing some type of lockdown orders, folks started getting serious and many of the resources we linked to are now listed as "currently unavailable."

We are going to focus on Do-It-Yourself face masks, and the chemical mixtures that will turn them from being just a barrier between your face and someone elses air, into antiviral face masks.

Before moving along, let me offer a clear disclaimer: We are not medical professionals and we do not offer medical advice. We will discuss what has helped us individually, things others recommend, but none of that should replace the advice or orders of your doctor.

Related: Coronavirus Persists In Many Patients Even After Symptoms Disappear, Study Finds

Approximately a month ago, we provided an short, clear and concise video presentation of how to make an antiviral mask. We know it was popular from the emails, the comments and the the fact that shortly after we published it,certain products we listed because "unavailable."

We hunted others to replace them with, and will provide the video as a reminder of how easy it is to make create your own protective gear.

Directions:


You will need:
1 tablespoon of Zinc sulfate
1 tablespoon of Copper sulfate
1 liter of distilled water
Tap water will work. Add powders slowly while mixing quickly.

1/2 cup 5% distilled vinegar. This is a separate solution. Do not add water to this. Do not add this to the zinc and copper solution.

Mix Zinc sulfate, copper sulfate and water. If cloudy, it will still work but much better if solution is not cloudy and this can be achieved with distilled water.

This is much easier with a magnetic stirrer. If not, keep mixing, be patient.
Cut face cloth.
Dip top half into zinc/copper/water
Dip bottom half into vinegar
Let dry
Fold over and breath through.
Cover and save the liquids, they will preserve well. You can make quite a few masks from this.

Update #1 Put the zinc and copper side outside and put vinegar side inside against the skin.

Update #2 Do not mix in or with metal or the metal can oxidize and leave brown precipitate. Mix in or with glass, teflon or wood.



 



Since some of the original Amazon links have become unavailable, we will link to multiple available products in case one sells out. 

Amazon warehouses have had a number of issues with employees contracting the coronavirus, but with the right safety precautions i.e. opening outside, wiping it down, washing hands and throwing packaging out while outdoors, having items delivered when possible is still safer than being where other people are.

Zinc Sulfate Powder - Contains 35.5% Zinc & 16.5% Sulfur"Greenway Biotech Brand" 1 Pound 

Southern Ag Zinc Sulfate Granular, 5lb

Zinc Sulfate Powder 35.5% Monohydrate Plus 16.5% Sulfur"Greenway Biotech Brand" 50 Pounds

Copper Sulfate Small Crystals 10lb Bag 99% Pure

Copper Sulfate Large Crystals 10lb Bag 99% Pure

Copper Sulfate Small Crystals 25lb Bag 99% Pure

Woeber's 5 Percent White Distilled Vinegar 1 Gallon

20% White Vinegar - 200 Grain Vinegar Concentrate - 1 Gallon of Natural and Safe Multi-Use 

Easy. Inexpensive. Most importantly, potentially life saving.

With new studies showing that Coronavirus patients are likely contaminating their surroundings, it is also imperative that when opening packages that are delivered, or when forced to go get groceries, or medications, or anything else essential, wear gloves. 

It doesn't matter if anyone else is practicing safety, protect yourself you cannot force others to do it.

While the most popular brand of medical exam gloves are on back-order, we have found substitutes that are back in stock and available, although fair warning, there is no guarantee how long that will last.

Nitrile Exam Glove (non-latex) Powder Free - Large, Blue (Case of 1000)

Indigo Exam Nitrile Gloves - Latex Free, Powder Free, Non-Sterile, 1VSEINMBX, Medium, Box of 100

Exam Clear Vinyl Gloves - Latex Free, Powder Free, Non-Sterile, Medium, Box of 100, Pack of 10

PRO ADVANTAGE Vinyl Exam Glove, Powder Free (PF), Large, 100/bx, 10 bx/cs


BOTTOM LINE - READER SUGGESTIONS WELCOME

It is starting to appear as if this nation-wide lockdown may last longer than many of us expected.

The reports from the establishment media, which is partly responsible for how widespread this has become by downplaying it in the earliest weeks,  are still showing inaccuracies and even Chinese propaganda, but speaking to medical professionals, specifically my own doctors office, which has recommended I postpone my own office visit until at least late May, tells me they have been warned this will be an issue that will not be under control any time soon.     

So we at ANP are asking readers to do what they always do, come together. Offer each other advice, tips, link to videos, resources. Despite the fact that many were "preppers" before this pandemic, we can all learn something new and many times others are lurking, reading and learning, and we have found there isn't a better group of people to learn from than you folks.

Blessings and stay safe!!  






ANP NEEDS HELP: With non-stop censorship and 'big tech' attacks upon independent media, donations from readers are absolutely critical in keeping All News Pipeline online. So if you like stories like this, please consider donating to ANP.

All donations are greatly appreciated and will absolutely be used to keep us in this fight for the future of America.

Thank you and God Bless. Susan and Stefan. 

PLEASE HELP KEEP ANP ALIVE BY DONATING USING ONE OF THE FOLLOWING METHODS.

One time donations or monthly, via Paypal or Credit Card:



Or  https://www.paypal.me/AllNewsPipeLine
Donate monthly from $1 up by becoming an ANP Patron.



Donate Via Snail Mail

Checks or money orders made payable to Stefan Stanford or Susan Duclos can be sent to:



P.O. Box 575

McHenry, MD. 21541

ANP is a participant in the Amazon Services LLC Associates Program.







comments powered by

Disqus