Whatfinger: Frontpage For Conservative News Founded By Veterans
"The Best Mix Of Hard-Hitting REAL News & Cutting-Edge Alternative News On The Web"
Pay Attention, This Is Critical - Early Winter, Damaged Crops And America's Outdated Power Grids Should Be A Wake Up Call To Americans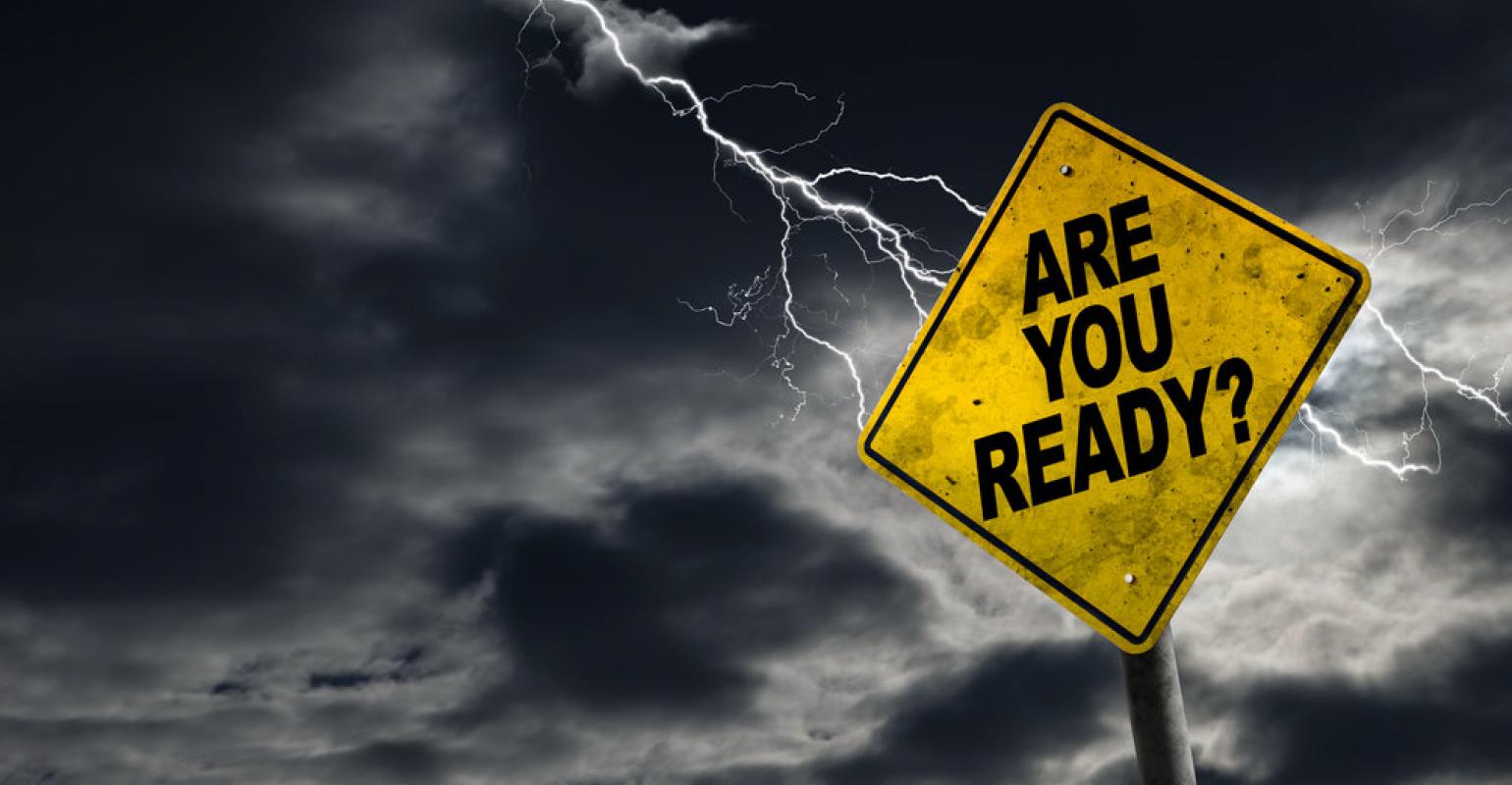 By Susan Duclos - All News PipeLine

The big news today is that the House Democrats voted on an "impeachment inquiry." Who cares? It will go nowhere in the Senate, which Republicans control and which needs two-thirds in order to convict and impeach. It is all political theater and the desperate attempt by Democrats to:

1) Try to meddle in the 2020 election while trying to negate the voters from the 2016 presidential election, and;

2) Distract public attention preemptively because Democrats and the media are absolutely terrified of the DOJ Inspector General's report that is about to drop and which reportedly justifies the DOJ turning their investigation of high level Obama intelligence community members into a "criminal" investigation.

So, frankly, it seems much more important to address other things going on around the country right now, like the early winter weather, which will affect our food supply in a big way, and the "canary in the coal mine," which is California's rolling and planned blackouts leaving millions at risk.


(Free-speech hating Democrats and 'big tech tyrants' want ANP silenced forever. So if you like stories like this, please consider donating to ANP to help keep us in this 'Info-war' for America at a time of systematic censorship and corruption.)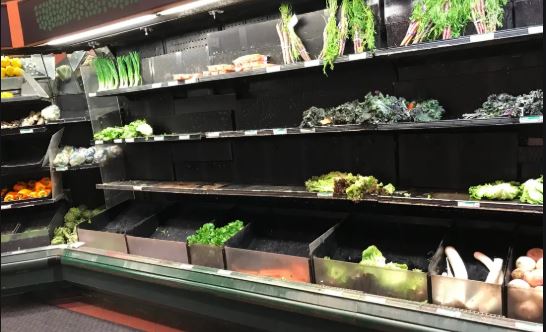 THERE WILL BE SHORTAGES FROM EARLY WINTER AND DAMAGED CROPS

No, the world is not ending. No, Americans are not going to starve in the short-term from the severely damaged crops, but they will see major price increases in certain foods, including vegetables and fruits that are grown nationally.

Over at Steve Quayle's website on Thursday, we found a link to an End Of The American Dream website which discusses the record low termperatures up to 50 degrees below normal that will absolutely wreck the rest of harvest season.

Remember, many farmers in the mid-west could not get their crops into the ground on time due to the massive flooding earlier in the year, so the crops in many cases are not fully matured, and now, due to these record low temperatures, many of those farmers will not be able to harvest those crops. Corn, soybeans, sugar beets and many other vegetables and fruits grown nationally.

In the piece over at End Of The American Dream we see links that show that only 41 percent of all U.S. corn has been harvested, and that if temperatures get significantly below zero for more than a few hours, the remaining unharvested corn in those areas will die.

While we at ANP have always recommended preparing for any type of emergency with a store of emergency survival food, freeze dried and with a long shelf life, in the event of a disaster, natural or man-made, and we still recommend always being prepared, most our pieces have linked to more whole meals, meats and proteins, which readers can find a list of in a recent piece by Stefan Stanford here.

For the purposes of this specific article, we are focusing more on freeze dried fruit and vegetables that can be stored and used in place of the produce one generally gets from the grocery store.  Growing your own indoors is always preferable, but for those that haven't started indoor gardening yet, the items below have a long shelf-life, can be used as side dishes or a handful thrown into stews, soups or casseroles. Disclaimer: ANP is a participant in the Amazon Services LLC Associates Program.

Veggies:

Augason Farms Freeze Dried Vegetable Variety Pack 10 lbs 10.1 oz 4 Gallon Kit - Gluten-Free peas, sweet corn, potato dices, onions, green beans and broccoli.

Augason Farms Dehydrated Diced Carrots 2 lbs 6 oz No. 10 Can

Augason Farms Vegetable Variety Kit, 1 pack

Augason Farms Tomato Powder Emergency Food Storage 3 lbs 10 oz No. 10 Can

Nutristore Freeze Dried Vegetable Sample Pack 100 Serving | 1 Month Veggie Supply 

Augason Farms Vegetable Stew Blend Certified Gluten Free

Wise Company Emergency Freeze Dried Vegetables - 120 Servings

Augason Farms Dehydrated Cross Cut Celery 1 lb 2 oz No. 10 Can

Augason Farms Dehydrated Spinach Flakes 8 oz No. 10 Can

Augason Farms Dehydrated Diced Red & Green Bell Peppers 1 lb 4 oz No. 10 Can

Fruits:

Augason Farms Fruit Variety Pail Long Term Food Storage Camping Everyday Meal Prep 6 Gallon Pail

Augason Farms Fruit Variety Pail Long Term Food Storage Everyday Food Prep Camping Hiking 4 Gallon Pail

Nutristore Freeze Dried Raspberries by Amazing Taste

Fresh and Honest Foods 100% All Natural Freeze Dried Mixed Berries Delight 7.9 OZ #10 Can

Augason Farms Dehydrated Apple Slices Certified Gluten Free Long Term Food Storage Large No. 10 Can

Augason Farms Freeze Dried Sliced Strawberries 6.4 oz No. 10 Can

Augason Farms Banana Chips Certified Gluten Free Emergency Bulk Food Storage 4 Gallon Pail 151 Servings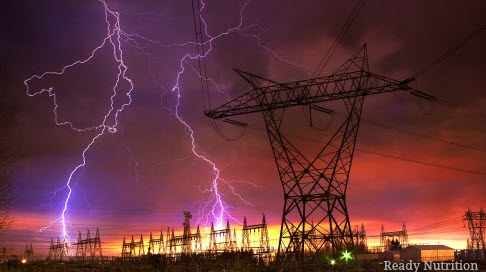 CALIFORNIA'S ROLLING BLACKOUTS SHOULD BE A LESSON FOR US ALL

The rolling blackouts in California should be a wake up call to the rest of the nation, because the U.S.'s power grids are seriously outdated and have been for some time, so what we are watching play out across California, could happen to any one of us, no matter what state we live in.

It has been long known that America's power grid is completely outdated and vulnerable, not only to attack via cyber-terrorism, but to severe weather events, drought, extreme cold, ect.... While the "climate change" crowd blames global warming, the fact is America has not invested enough in updating and strengthening our infrastructure.

According to Energy Central earlier in October 2019, a report commissioned by the Pentagon makes the following claims:


"The power grid that serves the United States is aging and continues to operate without a coordinated and significant infrastructure investment. Vulnerabilities exist to electricity-generating power plants, electric transmission infrastructure and distribution system components," it states.

As a result, the "increased energy requirements" triggered by new weather patterns like extended periods of heat, drought, and cold could eventually overwhelm "an already fragile system."

We are seeing reports today that not only are millions in California suffering without power but that a significant amount of people in other areas are without radio, TV, internet, cell towers.

Yet another reason that Americans, collectively, should all be "preppers."

Understand, should the entire grid go down, it isn't a "doomsday scenario" for those that are prepared, lanterns, batteries, wood stoves or other cooking methods, among other survival preparations, are par for the course for many preppers, but we live in a world where the younger generations were never taught basic life skills, and in fact, many need "adulting classes" after college just to deal with the reality of life, so millions will be completely unprepared for life without electric, grocery stores, ATM's, etc...


BOTTOM LINE

A number of events are happening across the U.S. that should force Americans to think about the long-term, from food and basic necessities, to the possibility of being without electricity, and to consider how they will survive without something that we have been taught to expect access to, such as flipping on a light switch.

With prices for fruits and vegetables expected to rise considerably due to the poor harvest season along with the possibility that the rolling blackouts being seen in California, could easily hit your state at some point in the near future, if you haven't started with even the basic preps, perhaps you should consider doing so.






ANP NEEDS YOUR HELP: With non-stop censorship and 'big tech' attacks upon independent media, donations from readers are absolutely critical in keeping All News Pipeline online. So if you like stories like this, please consider donating to ANP.

All donations are greatly appreciated and will absolutely be used to keep us in this fight for the future of America.

Thank you and God Bless. Susan and Stefan.



PLEASE HELP KEEP ANP ALIVE BY DONATING USING ONE OF THE FOLLOWING METHODS.

One time donations or monthly, via Paypal or Credit Card:



Or  https://www.paypal.me/AllNewsPipeLine
Donate monthly from $1 up by becoming an ANP Patron.



Donate Via Snail Mail

Checks or money orders made payable to Stefan Stanford or Susan Duclos can be sent to:



P.O. Box 575

McHenry, MD. 21541







comments powered by

Disqus