Whatfinger: Frontpage For Conservative News Founded By Veterans
"The Best Mix Of Hard-Hitting REAL News & Cutting-Edge Alternative News On The Web"
What The Heck Is Going On At CNN? One Host Sued For 'Rubbing Genitals' Before Assualting Man, Another Pundit Has Security Assault A Journalist, On Top Of 'Fredo' Cuomo's Threats Caught On Camera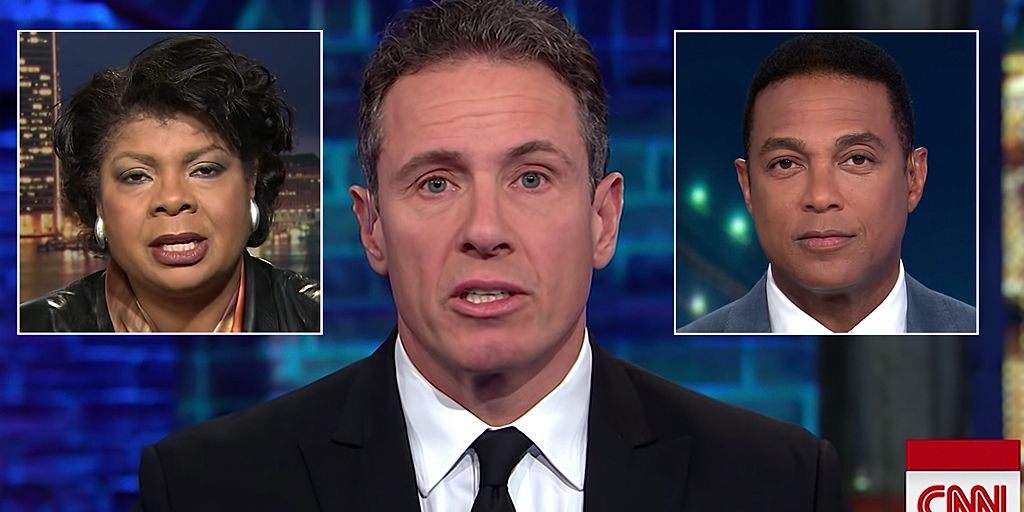 By Susan Duclos - All News PipeLine

I don't know whether it is something in the water over at CNN or if their collective Trump Derangement Syndrome has somehow manifested into acting like the thugs of Antifa they seem so fond of, but in a series of unfolding events we see that CNN seems to have a culture of violence problem.

Three separate incidents, two of which caught on camera, and the third in the presence of eye witnesses, have come to light.

The first ANP covered days ago, where CNN anchor Chris Cuomo took offense at being called "Fredo' (the weak and dumb brother from the Godfather movies) and went into a profanity laced rampage while threatening to throw a man down the stairs. That story, and video of the event can be seen in the prior ANP piece titled "Media Meltdown Now Complete - MSNBC Panelist: 'Destroy' White Voters, CNN Anchor Threatens To Throw Man Down Stairs In Profanity Laden Tirade After Being Called 'Fredo'."

Next up... openly gay CNN host Don Lemon sued for assault.


(If you appreciate stories like this, please consider donating to ANP to help keep us in this battle for the future of America.)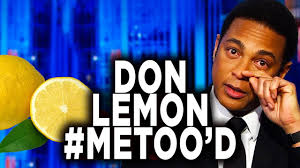 CNN HOST DON LEMON SUED FOR ASSAULT

According to a lawsuit filed in New York, Lemon is accused of confronting a man, Dustin Hice, who had previously offered to buy him a drink. The complaint, and a witness that observed the assault, alleges that Lemon "put his hand down the front of his own shorts, and vigorously rubbed his genitalia, removed his hand and shoved his index and middle fingers into Plaintiff's mustache under Plaintiff's nose. 

The complaint continues by stating "Mr. Lemon intensely pushed his fingers against Plaintiff's face under Plaintiff's nose, forcing Plaintiff's head to thrust backward as Defendant repeatedly asked Plaintiff "Do you like p*ssy or d*ck?". While saying this, Mr. Lemon continued to shove his fingers into Plaintiff's face with aggression and hostility." 

Two witnesses were also named in the complaint, one listed as Jane Doe, and the other by his actual name of George Gounelas, who recently allowed Fox News to interview him, backing up Hice's assertions in the lawsuit.

Gounelas also makes it clear that throughout the remainder of Hice's employment with him for the summer, others routinely teased Hice about the incident, to the point where even some other bartenders would offer Hice a "lemon drop" drink, which is what he had offered to buy Lemon originally, showing this was an incident that was well known around the Hamptons.

"As his boss, I was kind of making fun. I feel bad now," Gounelas said.

Lemon denies the incident occurred, but within the Fox News piece we learn the following tidbit of information:


Lemon offered a six-figure settlement before talks broke down and Hice filed the formal complaint, according to a source close to Hice's attorney.

That would explain why the incident occurred back in July 2018, but the formal complaint wasn't filed until August 2019.

The full complaint embedded below:



Dustin Hice v. Don Lemon Verified Complaint 8-11-2019 by All News Pipeline on Scribd





APRIL RYAN HAS HER SECURITY GOON ASSAULT ANOTHER JOURNALIST

CNN political analyst April Ryan is another piece of work. A woman known for threatening to take down former White House press secretary Sarah Huckabee-Sanders in a street fight, as well as saying Sanders should have her head lopped off, is now engulfed in her own scandal after having her security harass a local reporter that was covering an event she was speaking at, then stealing his camera, then physically attacking him to drag him out of the event.

What was the liberal journalists offense? 

Filming the event, which he had received prior permission from those hosting the event to do.

36 hours after the incident, the local reporter, Charlie Kratovil from New Brunswick Today took to Twitter in a very long thread (which has been unrolled onto a webpage here), explaining the events, and provided his original confirmation email showing he was given proper permissions.

To make a very long thread a little shorter, Ryan decided to act like a little Prima Donna and didn't want her speech to be filmed by the local reporter, so she sent one of her goons to harass him, but since he had permission to be there, and had already been there filming for three hours, he refused to stop...... that is when things "went south" as he put it.


The mystery man, still refusing to give his name, returned to the ballroom. I warned him not to touch my camera.

At the same time, Ms. Ryan was thanking Rep. Payne for his introduction, stating "it's an honor to be in your district." (New Brunswick is not in his district.) Ms. Ryan's remarks were then interrupted by a visit from the mystery man, who I later learned is named Joel Morris and works as a "security guard" for Ms. Ryan.

Mr. Morris approached the podium & said something to her. She nodded and went silent for the next 27 seconds.

Rather than, you know, pushing the camera's record button to stop the video recording (or just turning it off), Mr. Morris proceeded to unplug my camera, grab the tripod it was connected to, and steal the entire thing.

As soon as Mr. Morris touched our camera, I spoke up, saying: "Don't touch my camera, please. Put that down. Don't you dare. Put that down, sir."

At the same time, Ms. Ryan began attempting to explain to the crowd why they were witnessing the theft of our camera. "When I speak, I don't have news covering my speech," explained Ms. Ryan, adding she wanted to be able to have an "unfettered" discussion.

Never mind the other video camera (or the other news reporter) that still remained in the room.

Now guilty of 3rd-degree theft of movable property under NJ law , Mr. Morris fled towards to the front desk of the hotel, bringing the stolen property w/ him.

I gathered some of my belongings and caught up w/ the thief, demanding he return the camera. He eventually gave it up.

This should have been the end of it.

The video footage from the hotel security cameras, shows what happened after that when Ryan's goon physically assaulted Kratovil and dragged him out of the building.



The video below was Kratovil's own footage up to the point where he was removed from the building.



Kratovil's last comment on his long thread explaining the assault against him, was "I intend to press charges."

BOTTOM LINE

Both Chris 'Fredo' Cuomo and Don Lemon have both publicly tried to excuse Antifa's violence, with Cuomo stating they fight for a "good cause," and Lemon claiming "No organization is perfect," which considering the scandals both are engulfed in now, makes perfect sense because multiple CNN employees seem to have their own anger management issues.

It is almost like CNN is part of Antifa.





EMERGENCY FUNDRAISER: Despite generous donations, the still dwindling advertising revenue over the course of the last two years has forced us to completely deplete all our savings just to survive and continue to keep All News PipeLine online.

So due to continuous attacks upon us and ongoing censorship, ANP is extending our emergency fundraiser through September. 

PLEASE HELP KEEP ANP ALIVE BY DONATING USING ONE OF THE FOLLOWING METHODS.

One time donations or monthly, via Paypal or Credit Card:



Or  https://www.paypal.me/AllNewsPipeLine
Donate monthly from $1 up by becoming an ANP Patron.



Donate Via Snail Mail

Checks or money orders made payable to Stefan Stanford or Susan Duclos can be sent to:



P.O. Box 575

McHenry, MD. 21541







comments powered by

Disqus