Whatfinger: Frontpage For Conservative News Founded By Veterans

"The Best Mix Of Hard-Hitting REAL News & Cutting-Edge Alternative News On The Web"

November 11, 2021 
American's Nutrition In The Globalists Crosshairs With Strange Things Happening At Stores Openly Warning Of Troubles As America Is Cast Into A Real-Life Dystopian Nightmare
- Chinese-Style Scores via Vax Passports To Buy Food Next On The Globalists Wish List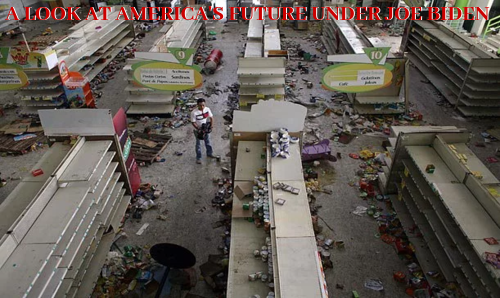 For about the past 8 years, I've been making a weekly to every 10-day stop to our local grocery store to purchase most of our food and supplies, spending a few bucks extra each trip to stock up on items that we can put away and could be used in along term survival situation such as canned vegetables and fruit, rice and beans, cleaning products and other 'survival-type' foods and needless to say, during that 8-year run, most of the employees and managers working there have become acquaintances who I appreciate greatly.  
Always greeting me with smiles on their faces and treating me like family, over the last several months I've had conversations with several of them about how well I thought they were keeping the shelves very-well stocked, despite what we've seen being reported as growing shortages all around us. 
Though as has been pointed out to me at least four different times now by four different employees there over the last couple of months, they're getting NOWHERE NEAR the number of items DELIVERED to them as the number of items they had ORDERED.
As Susan Duclos had pointed out in this November 3rd ANP story, during a previous trip to the store I learned only 41 out of their 145 items ordered had recently been delivered, and those numbers were nothing with what I learned this week.
Asking one of their employees where to find a certain item that was missing from its usual location, I thanked him for doing such a great job keeping the store stocked because I had 'read online' that many locations were having shortages. His response to me: 'This week we put in an extra large order for Thanksgiving and only got 106 out of the 438 items ordered'.  
Loading up my vehicle in the parking lot before I moved on to other errands to run, the same employee, gathering carts in the parking lot, told me of the shortages: "We've all been told things are only going to get worse." Just a few weeks before that visit, one of the store managers told me the same thing, using the exact same words. Let's all pray the local grocers are wrong. None of us in our right minds wants to see America transformed into 2022's version of Venezuela. 
So we're going to be taking a look at all of the latest stories that have come out and signs that all-out  'food-a-geddon' awaits an unprepared America, with intentional famine and starvation and the withholding of food long used as a weapon of war against free people as spoken of by globalist Henry Kissinger himself when he uttered "food is a weapon, mightier than missiles"; food control genocide. 
We'll also be taking a look at a very important new SQAlert in the next section of this story below warning of the coming of calorie-rationed food allotments as the globalists move to crack down upon what we're eating, largely to 'fight global warming' they believe in their insane eyes, as well as a strange sign sighted recently at a Wal-Mart story blocking off store aisles, claiming certain products weren't for sale. About time to start boycotting such stores? Wal-Mart was quick to jump on the 'mandate' bandwagon. 
(ANP FUNDRAISER: Due to renewed censorship by 'big tech' upon ANP articles, we're running a fundraising drive. We also want to thank everybody who has donated to ANP over the years. With donations and ad revenue all that keep ANP online, if you're able, please consider donating to ANP to help keep us in this fight for America's future at this absolutely critical time in US history. During a time of systematic, 'big tech' censorship and widespread institutional corruption, truth-seeking media and alternative views are crucial, and EVERY little bit helps more than you could know!)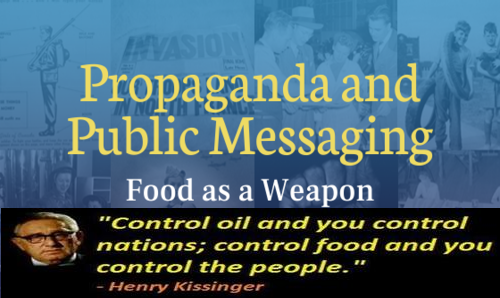 So while we make sure we establish good relationships with employees of the local businesses, particularly grocery stores, as CBS San Francisco reports, grocery stores in that region are seeing nothing like that. 
Reporting that stores all over that area (and elsewhere in California) are cutting back their hours drastically to deal with the skyrocketing rates of shoplifting happening in the state following their politicians basically 'legalizing theft', what happens when those stores go completely out of business as their robbed of ALL of their goods as SHTF officially arrives in America? Think crime rates are going through the roof now? We clearly haven't seen anything in America's big, Democrat-run cities yet. 
Some more stories linked below hinting of calamity unfolding across America and the world include: 
More companies hiking prices as inflation, supply chain woes continue - Prepare to pay more for fruit, macaroni and cheese, and furniture
China tells citizens to stockpile food as Covid controls are tightened - Communist party newspaper says no reason for alarm but admits families running low on supplies
Inflation butchers your holiday roast! Bone-in rib eye DOUBLES in price to $16.99 per POUND while bacon, beef chuck and steaks reach highest price in a decade as 'meatflation' sets in across America
Consumers Trade Rib-Eye for Ground Beef as Grocery Prices Rise - Supermarkets say shoppers are seeking out lower-cost options in the meat case in response to higher prices
In Oval Office Address, Biden Claims to Have Saved Christmas and Thanksgiving by Solving Supply Chain Crisis "Months Ago" 
Biden says reversing rampant inflation is a 'top priority' after cost of living rises 6.2% - its highest level in 31 years: Manchin slams president for claiming price jumps are 'transitory' and says 'it's getting worse'
And as we read in this new alert from the website of Steve Quayle, they're now unleashing another devious scheme upon us with 'Chinese-style social credit scores for calorie allotments' dead ahead. With plans in their futures of limiting what foods Americans can purchase in a scam that'll surely be tied into 'vaccine passports' if the globalists pushing totalitarianism upon America get their way, this new warning from the QAlert section of Steve's website.: 
STRANGE PREPS AT WALMART: ENTIRE AISLES (WITH FOOD AND GOODS) SEALED OFF "NO SELLING OF THESE ITEMS - LOADS OF EMERGENCY 'SURVIVAL' FOODS FILLING SHELVES 
GENTLEMEN: 
THIS IS MORE EVIL THAN IT MAY FIRST APPEAR. WALMART IS THE TESTING GROUND FOR PREPARED ( LIKE MRE FOODS) CALORIE COUNTED TO CONTROL THE CALORIE INTAKE AS WELL AS LIMITING THE TYPES OF FOODS YOU ARE ALLOWED TO EAT. 
(IT DOES NOT MATTER IF YOU HAVE A FOOD ALLERGY OR SPECIAL DIET REQUIREMENTS IT IS WHAT YOU WILL BE ALLOWED TO EAT) 
THIS IS THE FIRST PASS TRIAL TO SEE HOW DUMBED DOWN THE SHEEPLE ARE TO BE FORCED TO BUY SPECIFIC THINGS. SQ'--SELECTION HAS TURNED TO LIMITED AVAILABILITY AND NOW THE TEST FOR SALES OF SPECIFIC CALORIC COUNT OF U.N' PROPOSED CALORIC LIMITATIONS ARE BEING TESTED.
WHETHER, MRE'S OR ANY OTHER FOOD POUCHES OR SURVIVAL FOOD STORAGE CONTAINERS, ALL CALORIES, AND GRAMS OF PROTEIN, ARE LISTED PROMINENTLY AND THE DIFFERENCE WILL BE THE CHECK OUT STANDS WILL HAVE NEW CODING AND BE ABLE TO LIMIT YOUR FOOD PURCHASES AT THE CASHIER'S REGISTERS BASED ON SOCIAL CREDIT SCORES, VACCINES AND OR WHAT LIST YOU ARE ON!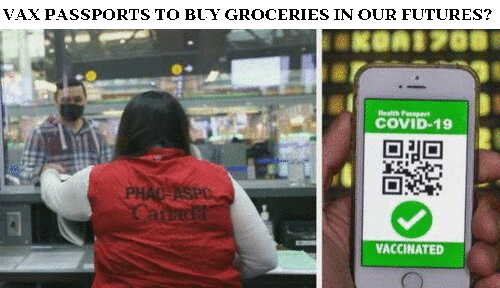 With the Financial Times having previously published this story titled "Covid passport control: coming to a supermarket near you", warning within it that businesses are being 'nudged' to bring in proof of 'vax' cards for people to just go into the supermarket to buy food while in San Francisco, the list of places that people will need the 'passport' to go shows us how much that state has rushed towards despotism, we continue to serve our families and loved ones best by stocking up now.
ANP was long ago asked by some of our readers to create a 'prepping page' with links to food and supplies that Americans might want to stock up on ahead of time so the list below of such items that could be used in a survival scenario comes from that page, with most items available now and as close as a delivery to our homes include: 
Meats:
Porter & York - Whole Chickens 6-pack

Kansas City Sampler Steak Set - 2 Filet Mignon and 2 Strip Steaks

Chicago Steak Meal Set Includes Savory Ribeye, Top Sirloin Steak, Angus Steak Burgers, & Lemon Herb Chicken Breasts

Aged Angus Filet Mignon Top Sirloin NY Strip Ribeye and Premium Ground Beef by Nebraska Star Beef - All Natural Hand Cut and Trimmed - Steak Gift Packages Delivered to Your Door

Bison Burgers & Steaks Combo Pack: 100% All-Natural, Grass-Fed and Grain Finished North American Bison Meat with no Growth Hormones or Antibiotics - USDA Tested - 14 Piece of Tender, Flavorful Meat

H.F.'s Outstanding All Natural Skinless Boneless Chicken Breast, 40 Ounce

Porter & York, Prime Beef Bone In Ribeye Steaks 20oz 4-pack

Porter & York Brand Meats - Prime Beef Boneless Ribeye Steak 16oz 4-pack

T-Bone Steaks, 6 count 16 oz each from Kansas City Steaks

Angus Wagyu Ground Beef Patties By Nebraska Star Beef - The Ultra Premium Package for Family Grilling Events

Freeze Dried Foods:

Wise Company Long Term Emergency Freeze-Dried Food Supply, Breakfast and Entree Variety

MRE Meals - 124-Serving Freeze Dried Emergency Food Supply

Long Term Dehydrated Food Storage - 120 Large Entree Servings - 29 Lbs- Disaster Prepper Freeze Dried Supply Kit

Wise Company ReadyWise, Emergency Food Supply, Emergency Freeze Dried Fruit Bucket, 120 Servings

Wise Company Emergency Food Supply, Freeze Dried Meat Variety, 15-Year Shelf Life, 60 Servings

Wise Company Emergency Food Supply, Variety Pack, 25-Year Shelf Life, 104 Servings

Wise Company ReadyWise, Emergency Food Supply, Freeze Dried Vegetables, 120 Servings

Mountain House Classic Bucket | Freeze Dried Backpacking & Camping Food | 24 Servings

Mountain House Diced Beef #10 Can Freeze Dried Food - 6 Cans Per Case

Mountain House Cooked Diced Chicken #10 Can

Augason Farms Lunch and Dinner Variety Pail Emergency Food Supply 4-Gallon Pail

Augason Farms Breakfast Emergency Food Supply 11 lbs 1.8 oz 4 Gallon Pail

Fruit pails or buckets shipping now for 2 to 3 weeks, so might want to pick individual cans/packets HERE.

PB2 Original Powdered Peanut Butter - [2 Lb/32oz Jar]

Augason Farms Vegetable Stew Blend 2 lbs 0.5 oz No. 10 Can

It's Just - Whole Egg Protein Powder, Made in USA, Non-GMO (8oz)

Augason Farms 5-90158 Scrambled Egg Mix, 2 lbs, 4 oz. No. 10 Can

Augason Farms Dried Whole Egg Product 2 lbs 1 oz No. 10 Can

Hoosier Hill Farm All American Dairy Whole Milk Powder 1 lb

Hoosier Hill Farm Heavy Cream Powder Jar, 1 Pound

Hoosier Hill Farm Real Butter powder, Gluten and Hormone.free, 2 lbs

Augason Farms Dehydrated Chopped Onions 1 lb 7 oz No. 10 Can

Nutristore Freeze Dried Mozzarella Cheese Shredded Premium Quality

Amazon Search 'Flour'
Canned/Packaged Goods:
Wellsley Farms White Premium Chunk Chicken Breast in Water, 12.5 Ounce, 6 Count

Keystone Meats All Natural Canned Chicken, 28 Ounce by Keystone Meats

Swanson Chicken á la King Made with White and Dark Meat Chicken, 10.5 Ounce Can (Pack of 12)

Dinty Moore Beef Stew with Fresh Potatoes & Carrots 20 oz (Pack of 12)

Armour Star Classic Homestyle Beef Stew, 20 oz. (Pack of 12)

Keystone Meats All Natural Canned Beef, 28 Ounce

SAMPCO Shredded Beef 3lb.

Kirkland Signature Chicken Breast (Chicken Breast -6 Count)

Keystone Meats All Natural Canned Pork, 28 Ounce

Armour Star Roast Beef With Gravy, 12 oz.

Armour Star Banner Sausage, Easy Open Can, 10.5 oz. (Pack of 12)

Wild Planet Skipjack Wild Tuna, Sea Salt, Keto and Paleo, 3rd Party Mercury Tested, 5 Ounce (Pack of 12)

Armour Star Luncheon Meat, 12 oz. (Pack of 12)

Don't Forget Your Dogs & Cats

HAPPY HOWIE Natural Gourmet Meat Rolls Bundle Packs (Beef-Turkey-Lamb)

Purina Fancy Feast in Gravy Adult Canned Wet Cat Food'
So with every day bringing the American people more signs of an intentional collapse of our economy and way of life so that the globalists can usher in their 'great reset', and every day bringing us more indications that 'food' is in the globalists crosshairs as they try to 'usher out' meat as a primary meal for millions of Americans, will 'selective starvation' be the 'execution method' the globalists use in the 'covid death camps' against anyone who doesn't renounce their Christian faith and 'pledge allegiance' to the UN's 'New World Order'?

We should be watching very closely what happens in China and elsewhere to get a vision of what they have planned for America as our nation is edged onwards into a real-life dystopian nightmare.  Each of the videos below take a look at the situation rapidly unfolding in America as the globalists work to turn America into a 3rd world, socialist nation. 
ANP is a participant in the Amazon Services LLC Associates Program. 
ANP FUNDRAISER: With non-stop censorship and 'big
tech' attacks upon independent media, donations from readers are absolutely critical in keeping All News Pipeline online. So if you like stories like this, please consider donating to ANP.

All donations are greatly appreciated and will absolutely be used to keep us in this fight for the future of America.

Thank you and God Bless. Susan and Stefan.

PLEASE HELP KEEP ANP ALIVE BY DONATING USING ONE OF THE FOLLOWING METHODS.
One time donations or monthly, via Paypal or Credit Card:

Or https://www.paypal.me/AllNewsPipeLine
Donate monthly from $1 up by becoming an ANP Patron.



Donate Via Snail Mail

Checks or money orders made payable to Stefan Stanford or Susan Duclos can be sent to:



P.O. Box 575

McHenry, MD. 21541







comments powered by

Disqus