Whatfinger: Frontpage For Conservative News Founded By Veterans
"The Best Mix Of Hard-Hitting REAL News & Cutting-Edge Alternative News On The Web"
March 2, 2018
Something So Disturbing About Baby Killers From Planned Parenthood 'Training' Children Gun Control Activists About 'Saving Lives'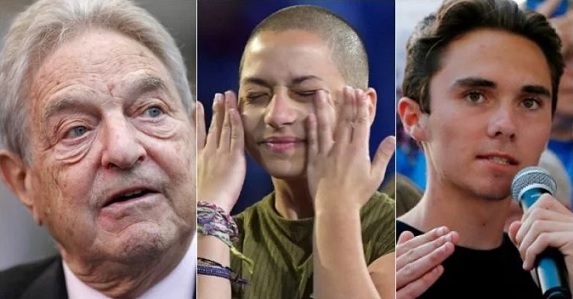 By Susan Duclos - All News PipeLine

Once again the media fails to inform the public of the truth about the children activists from Marjory Stoneman Douglas who have been all over television since Valentine's Day when a killer visited their school and opened fire, killing 17 people, who have been hailed by the liberal MSM for their "organizational skills," and poise, but who, in reality are nothing more than figureheads, used by groups like Everytown, Giffords, Move On, , and the Women's March LA, for their gun control agenda.

Top that off with the organization providing "teaching and hosting trainings," to these children, who claim to be fighting to save children's lives, which is none other than one of the biggest known organization of baby killers in existence..... Planned Parenthood.

How is that for irony?


Everytown for Gun Safety — bankrolled mostly by Michael Bloomberg — recently secured a $1 million donation from entrepreneur and philanthropist Eli Broad.

MoveOn said it will encourage its millions of members to follow and promote the March for Our Lives movement on social media and attend the rally next month. The group said it had offered support in organizing logistics such as security and portable toilets, but it is unclear if the students have taken them up on their offer.

A spokesperson for Planned Parenthood said the group is "teaching and hosting trainings" for young activists across the US "to keep momentum going so they don't get burned out."

Planned Parenthood said it has been in contact with Giffords, which is spearheading the national coalition of groups working with March for Our Lives.

Democratic US Rep. Debbie Wasserman Schultz, a Broward County resident for nearly 30 years, told BuzzFeed News she has been in touch with students from Marjory Stoneman Douglas since the day after the shooting, helping them connect to state legislators and plan their trip to Tallahassee last week.

Related: Parkland 'March For Our Lives' Movement Has EVIL SOROS SECRET They Don't Want You To Know

According to Planned Parenthood's 2015-16 report, they performed 328,348 abortions, up from 323,999 the previous year, as Washington Times reported in May of 2017, making it the largest single provider of abortions in the nation.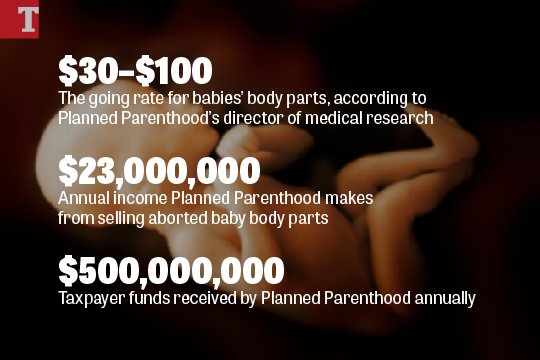 Reports in 2017, including video/audio evidence, shows that despite the 2003 ban on late term abortions, Planned Parenthood has continued the practice of not only performing them, but in some cases they perform what is called a "dismemberment abortion," in place of partial birth abortions. A dismemberment abortion is where they use forceps to hold a fetus inside of the womb while tearing off its limbs so it cannot be labeled a partial birth abortion.


This video features Suzie Prabhakaran, who is the vice president of Medical Affairs for Planned Parenthood of Southwest and Central Florida. She explained to undercover CMP investigators that abortionists often use a chemical called digoxin, injected into the baby, to stop its heart in the womb before extracting the lifeless body.

The only problem is, if digoxin is used, the baby's vital organs cannot be harvested. To get around this, Prabhakaran admits abortionists skip the digoxin injections but indicate "on a form their 'intent' to commit a dismemberment abortion rather than a partial-birth abortion."

In one of the CMP videos they get Deborah Nucatola, senior director of Medical Services for Planned Parenthood Federation of America on audio speaking about how they get around the Partial Abortion Laws, stating "The Federal [Partial-Birth] Abortion Ban is a law, and laws are up to interpretation. So there are some people who interpret it as 'it's intent.' So if I say on Day 1 I do not intend to do this, what ultimately happens doesn't matter."

VIDEO WARNING:DISTURBING CONTENT, NO GRAPHIC IMAGES



So not only are Soro's and gun-control guru Bloomberg organizing an event ironically called the "March For Our Lives," which will feature the children gun control activists so prevelant on television these days, but the very children claiming they created the #NeverAgain" movement to save children's lives, are actively being trained, and coached by literal baby killers.

As the Federalist points out, media outlets like the Miami Herald are crediting the attention and success of these student activists by claiming they make goods spokespeople because of the schools stellar debate program, while outlets like Wall Street Journal claim the children are so good at organizing these events because they were born online and organizing is instinctive, when the reality is the whole "March For Our Lives" is astroturfed by professional organizations that have been pushing gun control for over a decade.

Furthermore the "national school walkout" slated for April, that has been hailed by the media as a student grassroots activism event, isn't being organized by the students either, according to Buzzfeed. The organization behind that is the American Federation of Teachers.


AFT, as well as the growing contingent of organizations backing the student-led march, are working to cultivate and build upon the movement after the rally. Weingarten noted that the groups are also behind the "National School Walkout" taking place in April to commemorate the 20th anniversary of Columbine.

After that, she says the goal is to carry that momentum until November — with some of the students already using the hashtag #VoteThemOut.

"We are also marching towards midterms," she said, adding that the activists intend for gun control and student safety to be a major platform and key issue for voters in the midterm elections.

These children activists are nothing more than figureheads being used by liberal groups as  political tools to win elections. That same report indicates that disgraced democratic congresswoman Debbie Wasserman-Schultz has had her hooks into these children since the day after the shooting occurred. Coincidentally, right around the time they started "speaking out" about gun control.

BOTTOM LINE

It was bad enough that the media were hailing these children as "activists," never challenging any of their outright false and misleading assertions, acting like having been at the school, even in another building, at the time of shooting gave them 'survivor" status and that somehow magically gave  them the experience and knowledge to speak to legislative and policy issues. That alone is farcical, but to find out which groups are behind this massive political organizational push, using these children as they would puppets, shows the lack of any morals or ethics in the Democratic party and their supporters.

Last, but definitely not least, there is something viscerally disturbing about a group that kills more children in America in one year, than evil people with guns do in decades, participating and actually "training" these kids for an organized political march against the Second Amendment, titled "March For Our Lives," claiming to want to save lives.




NOTE TO READERS - 

If we make it through March when we start seeing the revenue generated by the new ad network, we may just have a chance to turn big techs' bias back against them and come through this stronger, louder and more powerful, together. February 2018 has been the most brutal month yet due to the censorship we have been battling against this past year, so any extra readers may be able to spare for donations is greatly appreciated.









comments powered by

Disqus