Whatfinger: Frontpage For Conservative News Founded By Veterans

"The Best Mix Of Hard-Hitting REAL News & Cutting-Edge Alternative News On The Web"
CNN's Worst Week Ever Humiliates Entire Establishment Media Who Promoted Their Major Fake News 'Bombshell'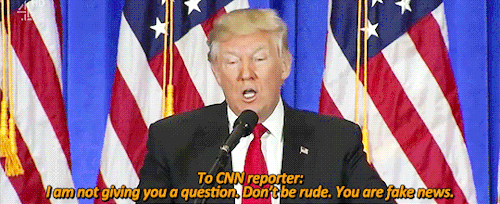 By Susan Duclos - All News PipeLine

On August 23 ANP reported on a major fake news scandal that had just hit CNN stemming from a July 26, 2018 "bombshell" report, in which the key claim turned out to be false. The claim was that Donald Trump's personal lawyer Michael Cohen would confirm that President was aware of the much-talked about Trump Tower meeting that Donald Trump Jr. attended, along with Jared Kushner, Paul Manafort and four Russian sources, that he believed would reveal damaging information about Hillary Clinton.

In the five days following that ANP report, CNN has been busted in a number of other falsehoods, direct lies and more outright fake news, all surrounding that original humiliating debacle.

This is a bit convoluted, because CNN continues to dig their hole deeper as they twist themselves into pretzels to avoid retracting, deleting or correcting yet another scandalous fake news report.

NUMBER OF CLAIMS IN REPORT/ON-AIR INTERVIEW COMPLETELY DEBUNKED

We will start with the claims via the original now-debunked story, to which multiple other left-leaning and right-leaning outlets have offered corrections and retractions for (but not CNN!), along with a follow-up interview by CNN's Anderson Cooper (where more fake news was fed to CNN viewers).

• 1) The CNN July 26 report (archive.is link here) claimed in their titled that Michael Cohen "claims Trump knew in advance of 2016 Trump Tower meeting." 

CNN basically debunked their own headline within their first paragraph by admitting that it wasn't Cohen they spoke to making those claims, but rather this was claimed by "sources with knowledge."

So the first fake news was the headline itself.

• 2) The claim itself, that was claimed by "sources" was also debunked by Michael Cohen's personal attorney Lanny Davis when he appeared on CNN, interviewed by Anderson Cooper. David claimed the story was "mixed up," and completely debunks the original claim.


• 3 & 4) Cooper then allowed Davis to spread a number of additional lies to the CNN audience. A) Davis claimed "we were not the source of the story," referring to the original CNN July 26 report. B) Davis claimed that Michael Cohen "might be able to be useful to the Special Counsel about whether Trump knew ahead of time about the hacking of the Hillary Clinton e-mails."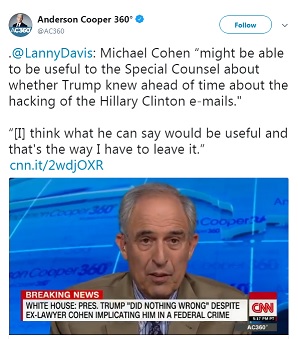 We'll start with point A, which was that David claimed they were not the source of the original CNN, now debunked story, which, again, was debunked on their own network in the Cooper interview.

CNN's original story also stated "Contacted by CNN, one of Cohen's attorneys, Lanny Davis, declined to comment."

Davis appeared to confirm that during the Cooper interview..... except, that was a direct lie, not only by Davis during the Cooper interview, but by CNN within the original July article, as Buzzfeed just blew them out of the water with a new report in where Lanny Davis admits to being "an anonymous source" in the July CNN story.


Attorney Lanny Davis says he was an anonymous source in a July CNN story that reported his client, Michael Cohen, had privately claimed that President Trump had advance knowledge of the infamous Trump Tower meeting between his son and Russians — contradicting Davis's own words on CNN's air last week.

As to point B, Davis made the same assertion to other outlets, such as PBS' "News Hour," claiming "I believe that Mr. Cohen has direct knowledge that would be of interest to Mr. Mueller that suggests—I'm not sure it proves—that Mr. Trump was aware of Russian government agents hacking illegally, committing computer crimes, to the detriment of the candidate who he was running against, Hillary Clinton."

After making those claims, Davis started walking them back, telling the Washington Post that he is "not sure," it was true.


But over the weekend, Davis told the Post that he is "not sure. There's a possibility that is the case. But I am not sure."

"I was giving an instinct that he might have something to say of interest to the special counsel [about hacking]," Davis told the Post, but acknowledged "I am just not sure."

Quick short recap - CNN produced two "bombshell" reports, one in the July article, one on Anderson Cooper 360 interview, and both were entirely fake news. CNN also directly lied to their audience in saying Lanny Davis "declined to comment" for their July article, when we now know Davis was, in fact, their anonymous source.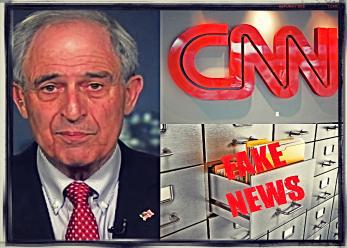 CNN AND DAVIS HUMILIATES ESTABLISHMENT MEDIA GIANTS

For CNN, and the establishment media as a whole, because of CNN and Lanny Davis, as I will show below, this tops December 2017's humiliating media debacle by a mile.

CNN's desire to be the first to report any hostile stories about president Trump, whether they are true or not, have led to many "fake news," articles, including but not limited to: CNN's now deleted, retracted story on Anthony Scaramucci, which caused the forced resignation of three very prominent CNN reporters; CNN's "exclusive" claim that James Comey would 'refute' President Trump which ended up being false, they issued a correction, changed their entire article and had to change their headline after Comey confirmed Trump's assertions;  CNN botched the dates on a major bombshell that inaccurately reported that the Trump campaign had a sneak peak at the Wikileaks document dump.

That last example is the most similar to this latest debacle because due to a CNN "bombshell," other media outlets, such as Washington Post, New York Post, and others, immediately jumped into the fray.

After the December 2017 Don Jr/Wikileaks humiliation, other establishment media didn't just run with CNN's claims, but decided to "confirm" those claims independently before running with their stories.

The problem is, they "confirmed" CNN's report with the same person that provided CNN with the fake news to begin with.... Lanny Davis.

Washington Post has added a clear Editors Note at the top of their article regarding the CNN "bombshell" report, acknowledging that Davis was the source they used to confirm the story, stating "For this story, Lanny Davis, an attorney for Michael Cohen, provided information as an unnamed source, saying Cohen told associates he had witnessed a 2016 exchange in which Donald Trump Jr. informed his father that he expected to receive damaging information about Hillary Clinton. On Aug. 26, Davis agreed to reveal his identity as the source of that information and said he is no longer confident that it is true." (Archive.is link to that Wapo piece here)





While not a fan of Jeff Bezo's Washington Post, credit where it is due, they not only offered an Editor's Note to that original story, which most likely was seen by far less than saw the original fake news, they also followed up with another article titled "Attorney for Michael Cohen backs away from confidence that Cohen has information about Trump's knowledge on Russian efforts," in where they highlight the following:


CNN reported last month that Cohen was claiming to have witnessed Trump being informed of the Russians' offer by Trump Jr. and that the then-candidate approved the meeting. The following day, The Post reported that Cohen had told associates that he witnessed an exchange in which Trump Jr. told his father about an upcoming gathering in which he expected to get information about Clinton. The Post did not report that Trump Jr. told his father that the information was coming from Russians.

The information in the Post story, which was attributed to one person familiar with discussions among Cohen's friends, came from Davis, who is now acknowledging his role on the record. Davis said he should not have expressed such confidence in his information.

Washington Post also followed up with another piece, highly critical of Davis. Written by Aaron Blake, with the headline "Michael Cohen's lawyer has done real damage to the case against Trump," the piece asserts that Davis has damaged Cohen's credibility, calling Davis' conflicting claims and backtracking statements "really difficult to swallow, especially given the gravity of the claims."


The Associated Press was also another outlet that used Davis as confirmation of the CNN July fake news report, and has offered their own follow up report under the headline "Michael Cohen's lawyer walks back claim Trump knew of Russia meeting."


Davis told The Associated Press at the time that the basic substance of the CNN report was correct and told CNN last Wednesday that Cohen "was present during a discussion with junior and dad" pertaining to the Trump Tower meeting.

Davis, citing a lack of independent verification, apologized to the AP on Monday. "I express my regrets that I could not confirm what I told you," he said.

The AP and Wapo are at least attempting to clarify and correct their erroneous reporting, based on confirmation from CNN's original source, Lanny Davis, yet CNN, is doubling down, refusing to offer a correction/Editor's Note, as Wapo did, nor a follow-up article explaining their initial reporting was inaccurate.

Instead, they are sticking to a generic statement when asked for comment "We stand by our story, and are confident in our reporting of it."

Their refusal to correct their fake news story is mentioned by Wapo, AP, and Buzzfeed, all liberal outlets, showing the criticism against CNN is not just coming from conservative outlets, but is coming from across the political spectrum.

According to Breitbart, the criticism being leveled against CNN is not only coming from rival liberal and conservative media outlets, but even some within CNN are expressing their discomfort with how this latest scandal is being handled by CNN management.


"This only plays into Trump's hands," one CNN reporter, who requested anonymity, told Breitbart News. "We should have retracted the piece and apologized and moved on. But management's decision to dig in hurts our credibility."

"They are handling this differently than they would other stories because Carl is on the byline," a CNN anchor, who also requested anonymity, told Breitbart News, referencing the famed Watergate reporter. "It's a shame."

A third very senior CNN employee, who did not want any further identification used out of fear of backlash and reprisal from management especially from the notoriously vindictive CNN president Jeff Zucker, said that she was embarrassed at the way the network handled this and believes that Bernstein is getting special treatment that others at CNN would not get.

Related: CNN Credibly Accused of Lying to its Audience About a Key Claim in its Blockbuster Cohen Story


BOTTOM LINE

There is a reason why CNN is called "very fake news," and it is the same reason why that resonates, and this latest scandal engulfing them, and their handling of the issue, is that reason.






NOTE TO READERS: ANP Needs Your Help. With digital media revenue spiraling downward, especially hitting those in Independent Media, it has become apparent that traditional advertising simply isn't going to fully cover the costs and expenses for many smaller independent websites.

SECOND HALF OF OUR ANNUAL PAYMENT FOR ANP DOMAIN, HOSTING AND DEDICATED IP IS DUE THIS MONTH (AUG.), soo..

Any extra readers may be able to spare for donations is greatly appreciated.

One time donations or monthly, via Paypal or Credit Card:



Or  https://www.paypal.me/AllNewsPipeLine
Donate monthly from $1 up by becoming an ANP Patron.





comments powered by

Disqus