Whatfinger: Frontpage For Conservative News Founded By Veterans
"The Best Mix Of Hard-Hitting REAL News & Cutting-Edge Alternative News On The Web"
December 5, 2015
UPDATED 'Confirmed' Third San Bernardino Shooter Mysteriously Disappears From News Reports And The National Discussion

By Susan Duclos - All News PipeLine

[MAJOR UPDATE  - added below article]

"Confirmed"  third shooter disappears from news reports and the national debate surrounding the San Bernardino massace.

As many ANP readers know, we spent much of Wednesday, December 2, 2015,  following the San Bernardino massacre where armed suspects walked into the  Inland Regional Center, a facility for people with developmental disabilities and opened fire, killing 14 people and injuring 17 others.

The eventual "story", now being discussed across the nation is that two Muslim suspects, one of which supposedly "posted a pledge of allegiance to ISIS leader Abu Bakr al-Baghdadi on Facebook while the shooting was happening," 

Malik's post was made on an account with a different name, one U.S. official said. The officials did not explain how they knew Malik made the post.

While ANP readers, listening to police scanners and watching live feeds, flooded the comment section of the article containing a live feed and updates of the events,  much of  that information they were sharing  came well before the "official" reports were published by media outlets, Twitter and FB and other social media were also following reports. 

Since then a number of strange occurrences have happened, such as the suspects apartment was overrun by media, just two days after the massacre,with  live shots showing no fingerprint dust in the home, shredded documents just left lying there, identification cards, pictures, etc... although officials claim they had finished with the scene and released it, experts and analysts were shocked that obvious evidence was allowed to be contaminated.

Another bit if strangeness was as reports, via people listening to police scanners, of the perpetrators being "Middle Eastern,"  as other outlets were reporting that "Police looking for 3 white males dressed in military gear."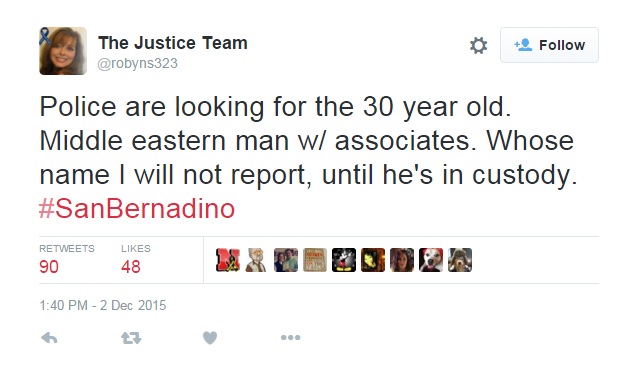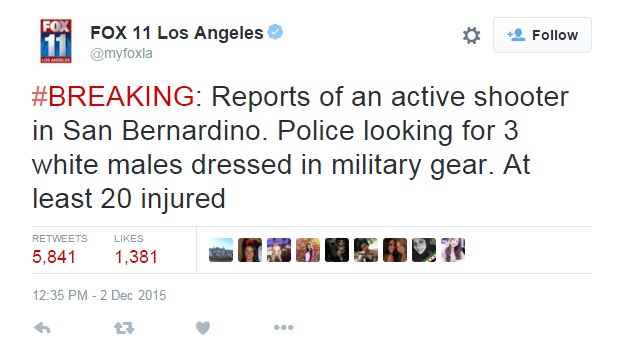 Pamela Geller was also following this story live on December 2, 2015, catching quotes from news sources, which mysteriously have now changed, now that the "official" story is being pushed. Via Gellers live updates:



CONFIRMED via LA newspaper: Suspects have left via black SUV and still are at large.
At least 12 people dead and eight injured in mass shooting inside a California learning disability center as police hunt for three 'white men dressed in ski masks and military gear'

Local reports suggest shooting occurred at the Inland Regional Center on South Waterman Avenue in San Bernardino

San Bernardino Fire Department sent out first tweet about shooting in progress shortly after 11am local time
SWAT team is on the scene on South Waterman Avenue, along with
Police are looking for up to three male gunmen dressed in military gear and ski masks
Bomb squad is said to be in the process of trying to neutralize apparent explosive device left at the scene (Daily Mail)


Everyone understands the chaos of reporting a live event, information is shared from one person to the next, little details change and a new storyline emerges, but if you read through the comment section of ANP's original report or the #SanBernadino twitter hashtag for December 2, 2015, from those listening to events as they happened on the police scanner, what police were telling each other, and live feeds of what was being seen then and there, you will note a number of discrepancies. Interestingly, if you do a search on "San Bernardino three suspects" using whatever search engine you use, then compare the "changed" text of the articles to what Google, Yahoo, MSN (whatever search you use) captured at the time, you will note quite a few changes made, not just as updates, but to detailed content.


Perhaps the strangest occurrence is the fact that while the suspects were still at large, police had confirmed a third shooter to a variety of sources, which was shared on multiple forums from respected reporters and television personalities to journalists and media outlets,  yet when all was said and done, some of those references simply disappeared (were removed) from the original reports and from the national conversation which has focused on the fact that the two suspects shot and killed were Muslim and that Obama and Democrats once again are using this as political hammer to push their gun control agenda.

Examples below:

The first from reporter Gretchen Carlson, via Twitter.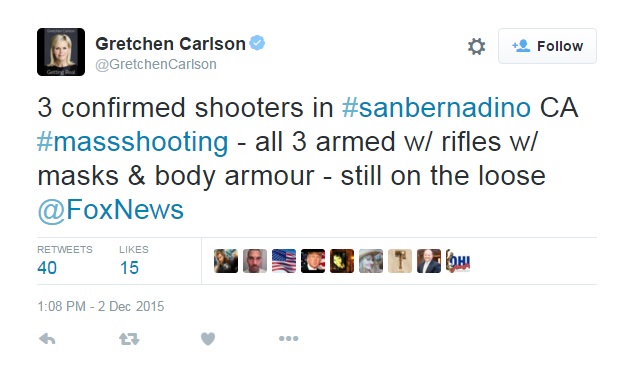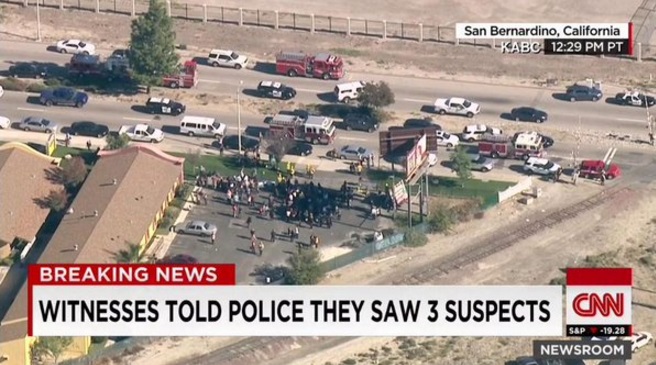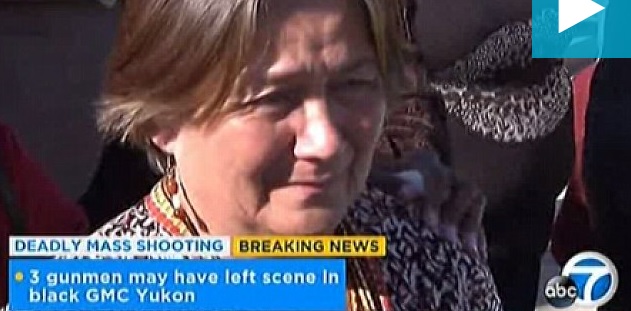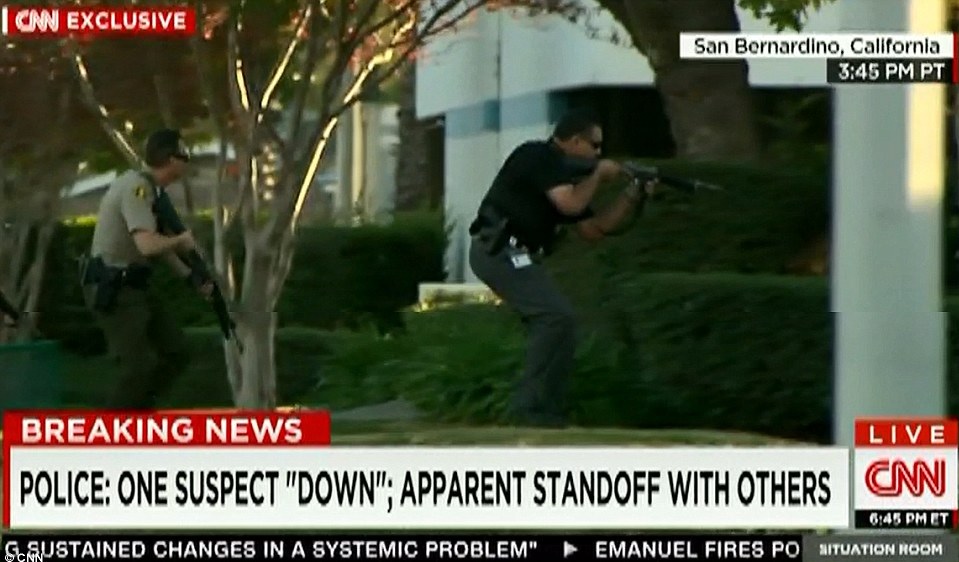 A look at RT America on Twitter shows a video from December 2, 2015, where the reporter stated twice,  the San Bernardino police  had "confirmed" a third shooter. The relevant portion captured below, the entire video can be seen here. 



Via very small print on the updates from the original Daily Mail thread (which has also changed since the original report), we see the following "SWAT officers have been pictured riding through the streets on the side of an armored vehicle carrying out house-to-house searches for a suspected third gunman who police say could still be on the loose" and "According to a police spokesman two suspects are 'being dealt with' around the shot-out SUV, while SWAT officers are believed to be checking the area for a possible third shooter." (Screen shot below, since these reports continue to disappear)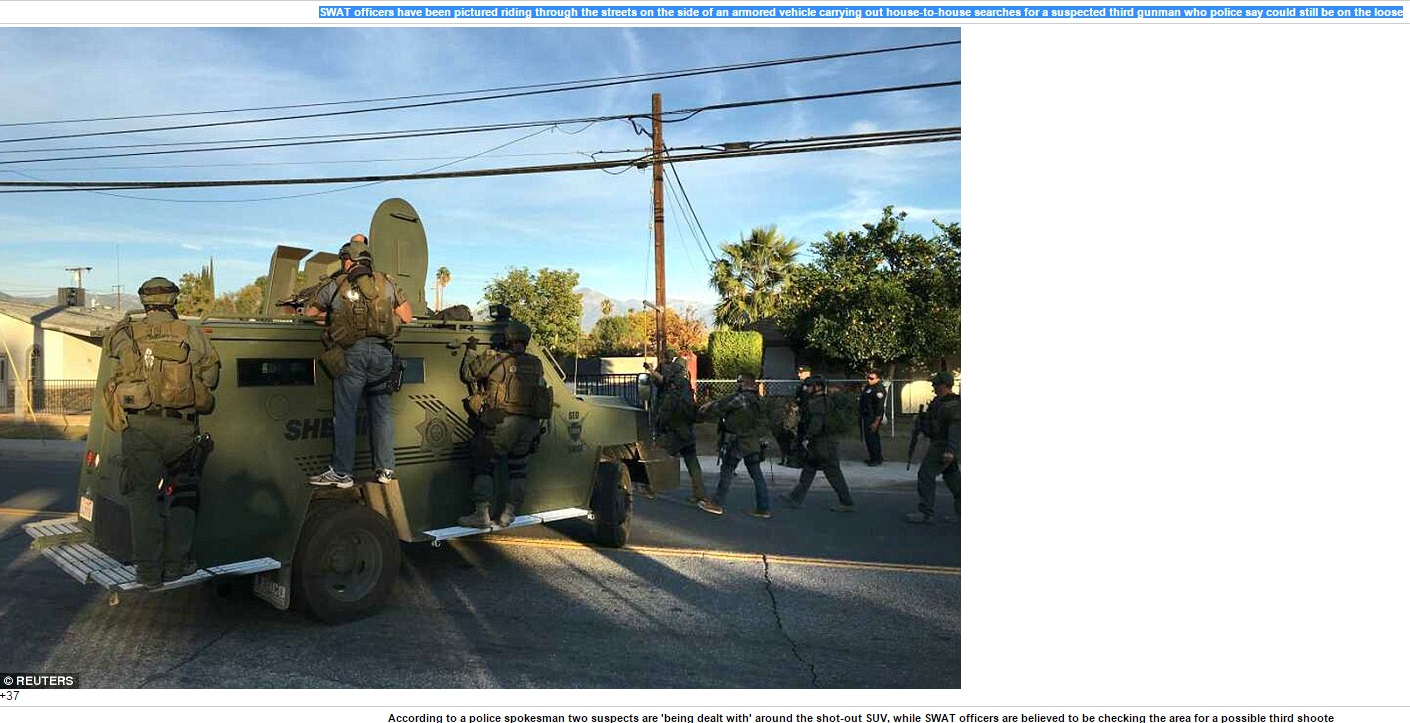 (Click HERE for enlarged image)

Via Cannonfire, first hand account of someone that lives close to the area where the massacre took place:

I live about a mile from where the mass shooting was. I know one of the survivors who was shot. I want to make a few observations that I think might indicate more people involved than the two shooters that were shot.

As you saw on TV, the area was crawling with police. I was surprised that they could have so many. What you may have missed was at 2:40pm, there was a bomb threat at the hospital where most of the wounded were at. At around 3:15 there was the shoot out with the SUV. I wonder if the bomb threat was an attempt to create a diversion for the SUV.

Secondly, the SUV was going from Redlands, about 5 miles away, back to an area about 1 mile from the scene of the crime. The shoot out at the SUV occurred in a very interesting location. About one or two small blocks away (less than 1/8 of a mile) is Coulston street. On Coulston street there are apartments, and they are filled with muslims. The area is on a short cut I take to avoid traffic. On a summer evening, you can see lots of women with their headscarves on outside in front of the apartments.

Finally, at about 11:00pm last night, the area was still cordoned off with police checkpoints, and there were about 5 helicopters circling the valley. Even today, there is still a police check point that I saw about 15mins ago (12:30am, 12-4-15) in front of the building where the shooting occurred. I haven't gone back to the neighborhood where the SUV was stopped at.

BOTTOM LINE

Some important questions need to be asked... like when did police give up hunting a "third suspect," and why did they stop looking for him or her? As the last screen shot above shows, SWAT teams were carrying out house-to- house searches for a third gunman as police were facing off with the husband and wife jihadists in another area.

According to reports police did "detain" one man but determined "they had not connected that person to the shooting."

Did the police fail to capture the "third" suspect and rather than letting the public know there is a mass murdering jihadist loose in  town, they simply quit talking about him or her?

Where is the "confirmed" third San Bernardino shooter?

Most importantly...... what is he or she planning next?

[UPDATE] Via a West Coast source -  In regards to the 3rd shooter that has left out of the media reports of late,  I grew up about 30 minutes west of the shooting.  My brother currently lives in San Bernardino off of the 215 and waterman. (up the hill a little)  I live in San Clemente CA, but still have friends and family in the area.  Last night I spoke with a friend who has friends in local law enforcement.  The inside source said that there indeed was a 3rd shooter and the whole situation is still active.  The media is no longer talking about it because they don't want to alarm the public, but the inside source did warn my friend to avoid crowded areas such as malls and theaters in the days to come.  Everyone needs to be very aware of their surroundings. [Name redacted] 






comments powered by

Disqus