Whatfinger: Frontpage For Conservative News Founded By Veterans
"The Best Mix Of Hard-Hitting REAL News & Cutting-Edge Alternative News On The Web"
July 16, 2016
Black Militants Plan Chaos For Republican Convention After 'Day Of Rage' Protests Fail And BLM Supporters Whine France Terror Attack Stole Their Thunder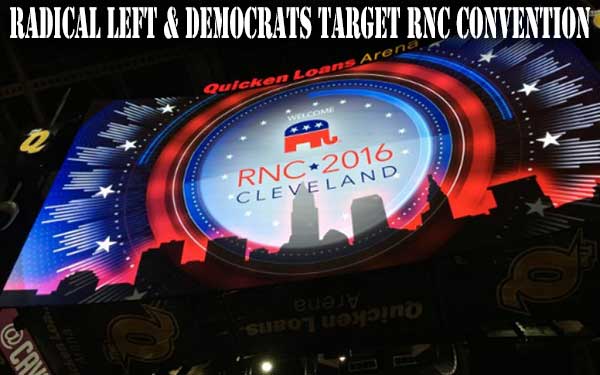 (Image via AmmoLand)

By Susan Duclos - All News PipeLine

The planned 'Day of Rage' protests scheduled for Friday, July 15, 2016, which were supposed to be held in more than 30 cities, failed spectacularly as most of those protests never materialized, and those that did were overshadowed in the news by the attempted military coup in Turkey.

ANON-BLM 'DAY OF RAGE' - FAIL

There are number of reasons this last minute "day of action" planned by the hacktivist group Anonymous and Black Lives Matter (BLM) didn't generate the response the two groups were hoping for. 1) The announcement was made on July 9, 2016, leaving less than a week to organize protests in 36-37 cities across the nation, and; 2) National media interest in the planned protests disappeared in light of the July 14, 2016 terror attack in France which killed over 80 people, including children.

The writing was on the wall, so to speak, on July 14 as BLM supporters and activists were already whining on social media that the attack in France would "push #BlackLivesMatter even further back in the que[ue]," with others stating "Don't #PrayForNice we are fighting a civil war against whites #BLM." One Twitter user actually came to the conclusion that "what happened in Nice was to make people lose attention off #blackLivesMatter."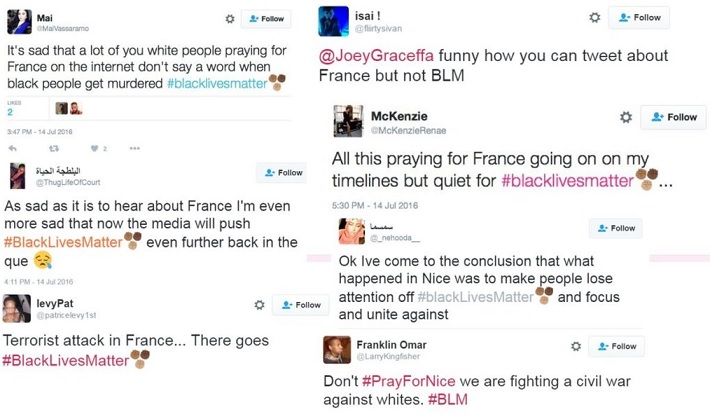 BAIT AND SWITCH TACTICS TO TAKE FOCUS OFF THE REAL PLANNED CHAOS

Ponder this question: Why would Anon and BLM attempt to organize protests in over 30 cities giving themselves less than a week to organize such a massive effort?

Answer - Classic bait and switch tactic. 

 The media, both mainstream and alternative, would have been irresponsible not to warn people of the potential for violence in their cities, just as the military was told avoid "37 U.S. cities for fear anti-police protests may turn violent," especially in light of what happened in Dallas with the executions of five law enforcement officers.

They generated headlines and took the focus, temporarily, away from planned chaos scheduled for the Republican National Convention which begins on Monday, July 18, 2016 and unlike the haphazard and sloppily organized 'Day of Rage' protests, these were planned long ago.

FLASHBACK, via Stefan Stanford, March 8, 2016: "Why Would 'Black Lives Matter' Put Out A 'Riot Gear Flyer' In Arabic For The Republican Convention Protests?"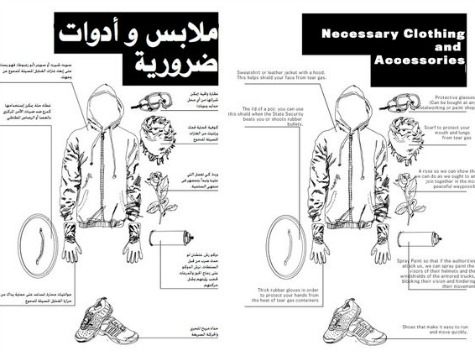 Via the article linked above, we see the following point: The guide was posted by Ashley Yates, who uses the handle @BrownBlaze on Twitter. Breitbart says Yates is a prominent protest organizer in the Black Lives Matter movement and an advocate for violence.

When Yates tweeted the guide above, she did so with one word, "Resist."

Freedom Daily points out "The tweet from @BrownBlaze came shortly after she'd retweeted an article from Jason Leopold discussing Cleveland's plans to buy riot gear in anticipation of the Republican National Convention."

There are multiple planned protests scheduled for the Republican National Convention, where it is expected that Donald Trump will officially become the GOP presidential nominee, including the New Black Panthers Party planning an "armed" protest during next week's convention, and a look at some of the past protests during Trump rallies that devolved into violence and rioting, and the anti-police rhetoric and threats against police running rampant across the Internet,  it is understandable why the city of Cleveland, where the convention is being held, has prepared their courts to "process up to 1,000 people a day."

Cleveland paid $250,000 to secure 200 extra rooms in the Cuyahoga County jail, according to the Republican National Committee budget.

Cleveland Municipal Court officials said they would be ready to process a large volume of people quickly, with staff scheduled to work in two 10-hour shifts keeping the court operating from 5 a.m. to 1 a.m. each day.

"We are ready," said Ed Ferenc, a spokesman for the court. "We'll have staff here till 1 a.m. If we have to do a docket at 10:30 at night, we'll do it."

While Cleveland is preparing their court system, they are angering police groups who claim they are "too lightly equipped," in the event that demonstrators get out of control and turn violent as multiple protests have over the past couple of years.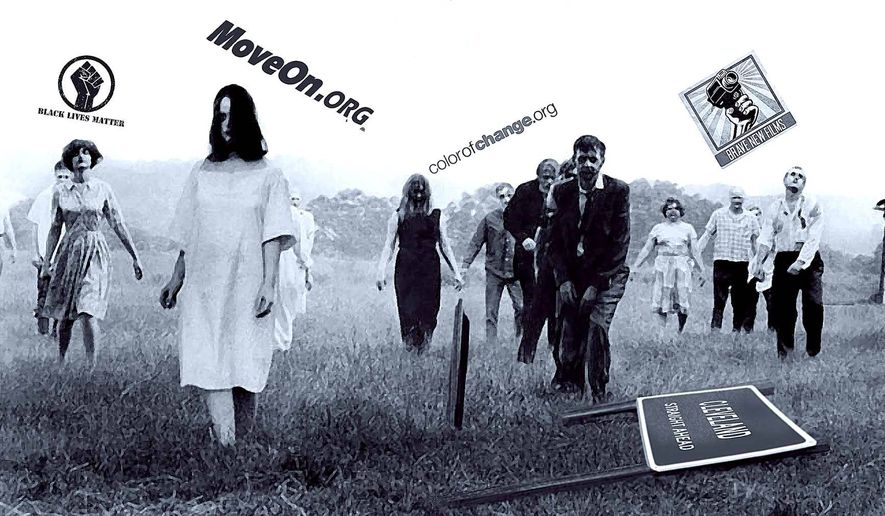 (Beware the Soros zombies - They're headed to the Republican convention)


POLICE TARGETED AND LEFT UNSHEILDED IN CLEVELAND

Despite threats across the nation against law enforcement, following the Dallas ambush where 12 officers were shot, killing five, police in Cleveland are expressing anger over being forced to confront all the planned protestors on "bicycles, dressed in polo shirts and shorts," with Steve Loomis, head of the Cleveland police officers' union, telling the New York Post that law enforcement is too lightly equipped, stating "We have no shields because they think it is too offensive, but a brick to the head is offensive to me.."

Loomis and Cleveland police have every right to be concerned as we see anti-police rhetoric reaching unprecedented levels, with the militant group Black Lives Matter supporters celebrating the death of the Dallas cops, taking to social media saying things like "put them pigs in a blanket," and "Aw, it's unfortunate it wasn't more."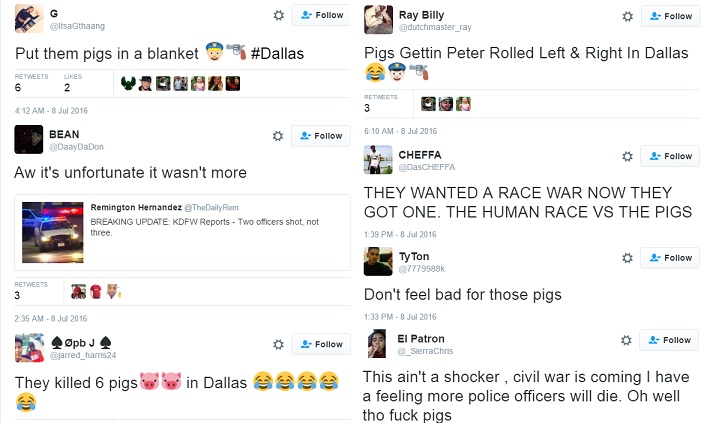 The Baltimore Sun reported on Friday, July 15, that four Baltimore police officers came under fire the same day that the FBI issued a warning after receiving "highly credible information"  that "that members of the city's Black Guerrilla Family gang had discussed the possibility of ambushing officers in the wake of the Dallas attack."

The memo, obtained by The Baltimore Sun, said the FBI had received "highly credible information" that the BGF had discussed how the gang could ambush law enforcement officers parked in side streets or alleys, and instructed its members to look for opportunities to shoot white police officers.

Baltimore Police Commissioner Kevin Davis claims the theat had nothing to do with the incident, it was just a coincidence.

July 15, The Telegraph, macon.com, reported "A 19-year-old Macon man was arrested after he allegedly posted comments on a TV station's Facebook page telling the public to 'kill all white cops'."

Derrick "De De" Hudson, of a Roosevelt Avenue address, is accused of typing "Just kill all white cracker cops LLH" (laughing like hell) on a post by WGXA-TV about 2:30 p.m. Wednesday, according to an arrest warrant. He is charged with soliciting people to commit murder.

July 15, The Miami Herald reports "The FBI issued a 'credible threat' warning to law enforcement agencies throughout South Florida on Friday."

The threat, according to sources, was directed at police. As a precaution, police departments across South Florida doubled up patrols, pulled motorcycle cops from the street and had officers wear protective vests.

July 14, Eyewitness News 3, reported the following:



Authorities said Ramon McFarlane III, of Waterbury, tweeted several messages last week, including one that called for people to shoot a cop.

The account called for other actions against police officers including hacking their financial records and emails.

McFarlane, who's a local musician, faces a felony count of "inciting injury to police officers" and harassment.


July 12, three men arrested in Louisiana because of a "credible threat."

Police say they have arrested three suspects and are seeking a possible fourth accused of stealing several handguns as part of an alleged plot to harm police officers in the Baton Rouge area.

July 11, "Detroit police arrest four for threats against cops."

Detroit police arrested four men for allegedly threatening on Facebook to kill police officers, police Chief James Craig said Sunday.

One of the men reportedly posted: "All lives can't matter until black lives matter. Kill all white cops."


More examples of anti-police, incitement to kill, rhetoric from social media below.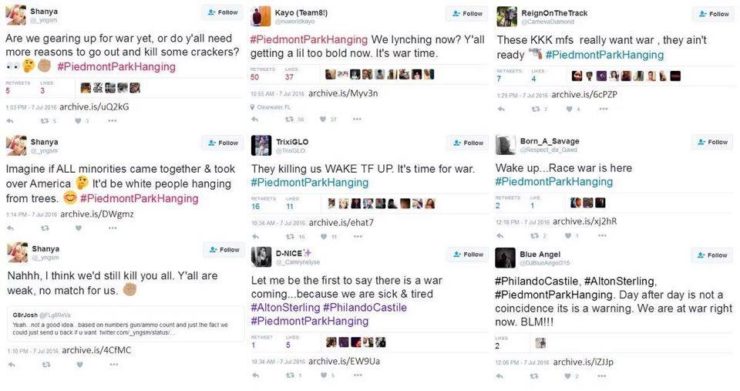 Related:

 Black Lives Matter activists say FBI told them not to protest GOP Convention




BOTTOM LINE

While Black Lives Matter, New Black Panther Party, and other black militant groups do not represent the black community as a whole, racial tensions are reaching a fevered pitch, instigated and encouraged by the Obama administration who met with leaders of the BLM militant group, coincidentally right before the Republican National Convention begins on Monday, leaving us to wonder who ordered and approved the idea of making Cleveland law enforcement sitting ducks.

With the "Day of Rage" public fail and the whining of how the Nice, France terror attacks stole their thunder, there is no doubt that BLM, NBPP and other militant groups will be looking to garner massive attention, generate headlines and dominate the news next week as they plan chaos for Cleveland during the Republican National Convention.

Racial tensions certainly aren't being helped by things like the 'Birth of a Nation' movie marketing campaign deciding to debut their latest poster with a black man in an American flag noose!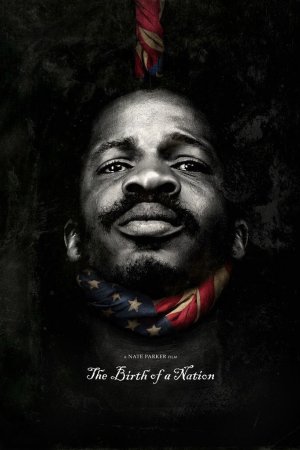 comments powered by

Disqus