Whatfinger: Frontpage For Conservative News Founded By Veterans

"The Best Mix Of Hard-Hitting REAL News & Cutting-Edge Alternative News On The Web"
November 29, 2017
'Worst Yet To Come' - They Are Dropping Like Flies As Planned Take Down Of The 'Elite' Garners Fresh Blood (Part One)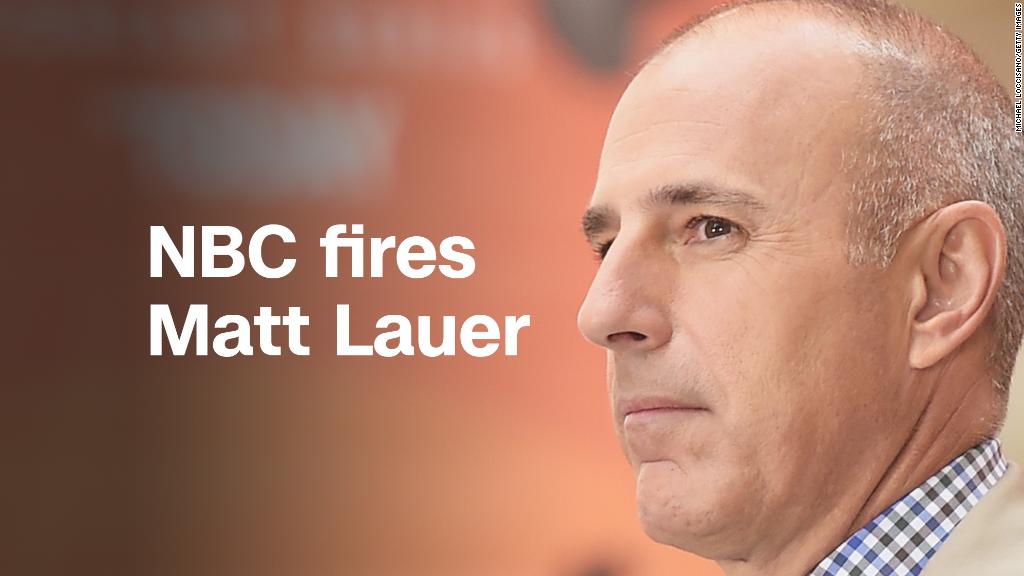 By Susan Duclos - All News PipeLine

(Part Two) - Sex Scandal Sacrifices Are Low Level Rats Being Thrown To The Wolves To Cover Up PedoGate

(Part 3) 'A Trail Of Death' - Strange Number Of PedoGate Investigators And Observers Have Died

On October 12, 2017, while Hollywood being rocked by the Harvey Weinstein sexual assault scandals, and the #MeToo mob was in the midst of naming dozens of other celebrities and alleging they too were responsible for sexual misconduct, ANP reported on the existence of the "Sh*tty Media Men" list that claimed members of some of the biggest news outlets were sexual abusers, and we said we believed we were watching a "brilliant scheme," to take down the establishment liberal "elite."

Via that article:


With the emergence of the "sh*tty media men" list now being circulated among media outlets, I believe we are witnessing a coordinated 4-pronged war against the establishment liberal "elite." 1) Expose them 2)Forcing them to eat their own by using their own 'victimhood' mentality against them to 3) Destroy them, in order to 4) Take away their influence on the general population.

Everything we have been witnessing since that report has me more convinced than ever of my assertion back then that "someone with large pockets, and extensive contacts, most likely a Trump supporter, (Maybe Steve Bannon?) has devised an utterly brilliant scheme to expose these allegations against the liberal "elite" in both of these industries, to force them to destroy themselves from within."

Since that article, we have seen dozens of Hollywood names exposed, careers destroyed, as well as a slew of major names in the media industry forced to resign and/or been fired, with just two more in the last 24 hours, with hints from President Trump via his Twitter feed, that more are coming.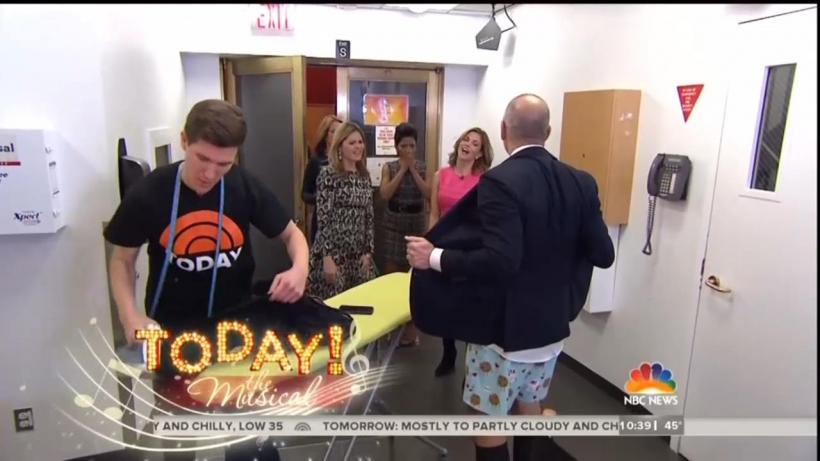 (Matt Lauer flashing boxers during bizarre musical segment, via NewsBusters, 2014)

THEY ARE DROPPING LIKE FLIES......

In the last 24 hours we have seen a second NPR bigwig, Chief News Editor David Sweeney, forced to resign over, sexual-harassment allegations, and NBC News left-wing anchor of NBC's Today Show, Matt Lauer terminated from NBC after an internal review found violations of their company's standards after an investigation into allegations of sexual misconduct. 

NBC chairman Andy Lack offered the following statement:


On Monday night, we received a detailed complaint from a colleague about inappropriate sexual behavior in the workplace by Matt Lauer. It represented, after a serious review, a clear violation of our company's standards. As a result, we've decided to terminate his employment. While it is the first complaint about his behavior in the over 20 years he has been at NBC news, we were also presented with reason to believe this may not have been an isolated incident. Our highest priority is to create a workplace environment where everyone feels safe and protected. And any action that runs counter to our core values are met with consequences. We are saddened by these events. We will face it together as a news organization and do it as transparent a manner as we can.

For NBC News, this appears to be a pattern of behavior, as earlier this month,  one of Matt Lauer's closest associates and confidants, Senior Vice President, Booking, News & Entertainment Matt Zimmerman, was also fired after he "engaged in inappropriate conduct with more than one woman." Last month Mark Halperin was also fired from NBC and MSNBC after five women accused him of sexually harassing them back when he worked for ABC News.

Also in November 2017, CBS This Morning personality, Charlie Rose was fired by CBS News after eight women accused him of "unwanted sexual advances toward them."

In my initial report on the "Sh*tty Media Men" list, I asked if this was a planned take down of the so-called "elites" and which industry would be targeted next?

Recent reports have answered that question as Hollywood and the MSM are not the only members of the liberal "elite" that are being hit with scandal after scandal as high profile Democratic lawmakers like Senator Al Franken and House Representative John Conyers are both engulfed in sexual scandals with calls for them to resign. The tech industry and social media are engulfed in their own child pornography and pedophile scandals, as ANP detailed on Monday, November 27, 2017.

These media and Hollywood personalities are dropping so fast even websites documenting lists of accused harassers, rapist and molesters are unable to update them fast enough to keep up, as Breitbart has the tally at 91 so far and that is before the Sweeney and Lauer stories broke.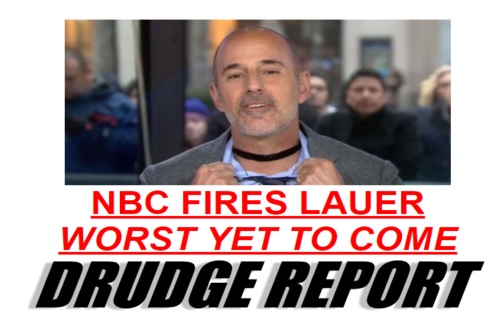 WORST YET TO COME.....

President Trump offers a clue at who may eventually end up on those lists. In response to the Lauer termination, he tweeted "So now that Matt Lauer is gone when will the Fake News practitioners at NBC be terminating the contract of Phil Griffin? And will they terminate low ratings Joe Scarborough based on the "unsolved mystery" that took place in Florida years ago? Investigate!"

The Scarborough mention is very interesting because  the "Florida" event in question was back in 2001 when MSNBC's Joe Scarborough was a Republican congressman, before he became a liberal hack for MSNBC, where an intern was found dead in his congressional offices.

Scarborough was in Washington DC at the time of her death and official reports said there was no foul play, but in a Vanity Fair article, before they started their VF online in 2004, they profiled this case, stating "The timing of her death was the stuff of pulp novels," while pointing out that Scarborough "had recently resigned from Congress prematurely and unexpectedly, amid rumors about his marital fidelity, and soon after a divorce."

The Vanity Fair print article also highlights an appearance by Scarborough on the Don Imus show, where he and Imus actually joked about the intern's death, with Imus saying "I asked you why you aren't in Congress. You said you had sex with an intern and then you had to kill her." Scarborough replied, "Yeah, well, what are you gonna do?"

Again, Scarborough was not in Florida at the time of her death, but as someone that consistently attacks President Trump on his show, it appears that Trump wants people to remember that there are many more skeletons in the closets of some very big names in the media whom haven't made the list of sexual harassers, rapists and molesters.

Image of the print Vanity Fair article from 2003 can be seen at https://pbs.twimg.com/media/CS7ydXcU8AAGE8Y.jpg, compliments of Twitter user @familyfriend78.

Before that Trump tweet mentioning Scarborough and Griffin, he also suggested that people "check out Andy Lack's past." Andrew Lack is the chairman of NBC News and MSNBC, and is the man that issued the statement on Lauer's firing, after the network became aware that multiple other outlets were investigating allegations against Lauer and were going to report on them.

Fox News offers one possibility about the reference to Lack:


When Trump mentioned Lack's "past" in the tweet, he may also be referring to the period in 1998 and 1999 that Lack sat on an interview with Juanita Broaddrick accusing Bill Clinton of rape.

Back in 1999, while Lack was on his first tour as president of NBC News, the network's "Dateline" program conducted an interview in which Broaddrick gave a lengthy account of her alleged rape, but NBC didn't air it until after until after Clinton's impeachment hearing ended with acquittal.

Broaddrick has accused the network of editing out a portion of her interview in which she discussed Hillary Clinton's role silencing her and other victims. She has recently called for Lack to re-air the interview in its entirety.

NBC has also come under heavy criticism for refusing to report on the Harvey Weinstein allegations when the story was brought to them first by Ronan Farrow, and eventually were first reported by New York Times and New York Magazine, rather than NBC.

President Trump isn't the only one giving hints that there is more to come, but as seen at the top of the Drudge Report on Wednesday, Matt Drudge is warning people "WORST YET TO COME."

BOTTOM LINE

Each of the industries being hit right now with some type of sex scandal, including child porn, pedophilia, sexual harassment, rape, etc..... all consider themselves liberal "elites," all industries that consistently attempt to sway voters and influence the populace to push liberal progressive ideology, all attempt to use their "fame" or positions to tell the rest of the world what is right or wrong, claiming some type of moral authority, and they are all in the midst of major scandals that are costing careers, thereby limiting that influence.

Does anyone still think that is a coincidence? I am more convinced than ever that we are witnessing a planned take down of the "elite," and there is much more coming.

Matt Lauer Firing Announcement Below




Political Sex Scandals



Hollywood Sex Scandal



YouTube Child sex/PedoGate Scandals










comments powered by

Disqus