Whatfinger: Frontpage For Conservative News Founded By Veterans
"The Best Mix Of Hard-Hitting REAL News & Cutting-Edge Alternative News On The Web"
May 14, 2015
'It Is Coming Quicker Than You Think!' - Are You Prepared To Be Locked Out of Your Bank Account? - 'The Ultimate Bait For The Ultimate Trap'
By Susan Duclos - All News PipeLine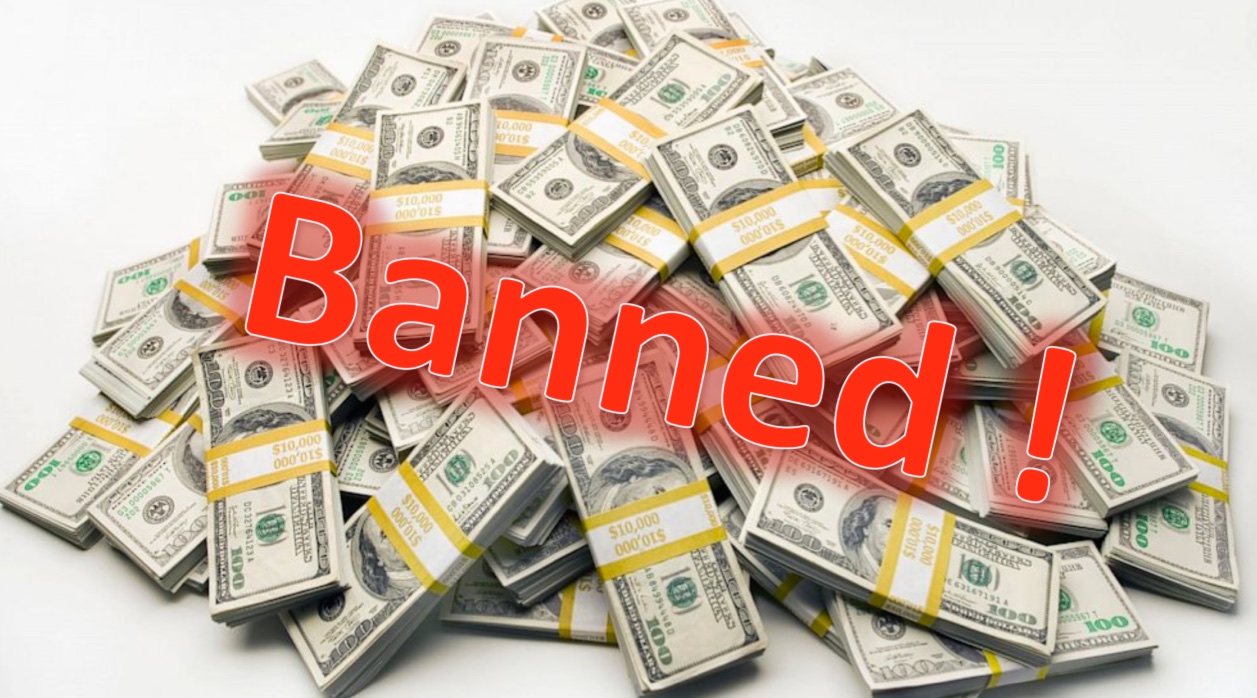 Last night's Hagmann and Hagmann show provides some background and insider information that simply must be heard, as well invaluable advice on how to prepare for the "ultimate trap" to be sprung and the day bank account holders find themselves locked out of their accounts.

Steve Quayle and Ross Powell from survival401k.com join Doug and Joe Hagmann for the first two hours of the show, with Michael Mayher from Foremost Consulting joining Steve, Doug and Joe for the third hour.

This shows headline of "Convergence of Cyber Piracy, Cash Criminalization & the Coming Confiscation of YOUR Accounts," caught my attention immediately as two weeks ago my bank informed me that they were issuing a new credit card with a new number because my account might have been "compromised," although no fraudulent activity had taken place. This is not the first time they have felt the need to do this, which confirms one of the points made in the Hagmann show below.

Before listening to the discussion though, I want to highlight a few facts readers/listeners need to be aware of as background which explains the points that are made and why Mr. Powell states that "It's coming quicker than you think," with Mr. Quayle explaining how online banking is the "ultimate bait for the ultimate trap."

At the Hagmann's website, they give a synopsis of what they show is about, with the first paragraph stating "We were one of the first sources in the new media to report on the global financial elite's plan to "kill the dollar" as part of a larger plan to confiscate your wealth and implement a global financial system. The plan to "kill the dollar" is not some fringe conspiracy, but are the words spoken by a senior member of the Obama White House during an interview with economist Kyle Bass in 2011. Responding to a question about U.S. exports and wages, this unnamed official provided the critical context of everything we see playing out right now in just seven words: "We're just going to kill the dollar."

You can hear Mr. Bass detail his discussion with a "senior in the White House administration," in the short 1 minute video below:



Since that comment went public a number of events have followed, all meant to bring us closer to a "cashless society," where withdrawing cash from your own bank account can get you "flagged" and reported to the US government, where multiple spine-chilling quotes dealing with the "war on cash,"  compiled by NakedCapitalism, have been made by some very high profile officials, and where deals were signed signed that puts in place the legal right of the US government to confiscate YOUR bank accounts.

On April 30, 2015, ZeroHedge compiled actions taken over the last few years that proves without a doubt the "war on cash" is not only ongoing, but is escalating:

• Italy made cash transactions over €1,000 illegal; • Switzerland has proposed banning cash payments in excess of 100,000 francs; • Russia banned cash transactions over $10,000; • Spain banned cash transactions over €2,500; • Mexico made cash payments of more than 200,000 pesos illegal; • Uruguay banned cash transactions over $5,000; •  and France made cash transactions over €1,000 illegal, down from the previous limit of €3,000.

This type of escalation is why the Hagmann and Hagmann show below is so timely and critical to listen to, as we are offered a number of ways to not only prepare for what is coming but to protect yourselves and your money.

I suggest everyone listen closely, take notes and start implementing these easy preparations.








comments powered by

Disqus