Whatfinger: Frontpage For Conservative News Founded By Veterans
"The Best Mix Of Hard-Hitting REAL News & Cutting-Edge Alternative News On The Web"
Medieval Diseases, Homelessness, And Now Fears Of Leprosy In L.A. - The Direct Link Between Illegal Immigration And American Cities Looking Worse Than Third-World Nations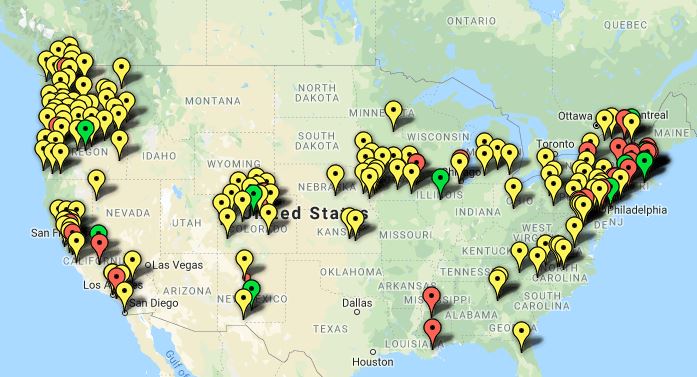 By Susan Duclos - All News PipeLine

Throughout out the past year we have seen a number of stories about things like Medieval diseases, such as typhus, tuberculosis, and other illnesses spreading through homeless camps and shelters in California, and now we see newer reports that cases of Leprosy are emerging in Los Angeles County, California.

While we and others have noted that the cities with the worst explosions of homelessness are overwhelmingly run by liberal politicians pushing radically liberal policies, another commonality can be found which offers a direct link between liberal policies and American cities looking worse than many third-world nations. 

That commonality is illegal immigration and the cities that offer illegal immigrants "free stuff," like healthcare, housing, and welfare, yet allow American citizens to be forced onto the streets to live in encampments full of garbage, needles, drugs and filth. Making it even worse, a number of those Americans forced to live on the streets are our nation's veterans.

Granted, in 2018, homelessness of veterans in the U.S. did decrease by 5.4 percent, but the fact that any of our nation's veterans that sacrificed so much for this country are left broke and homeless, to live in the streets, is unacceptable and unforgivable.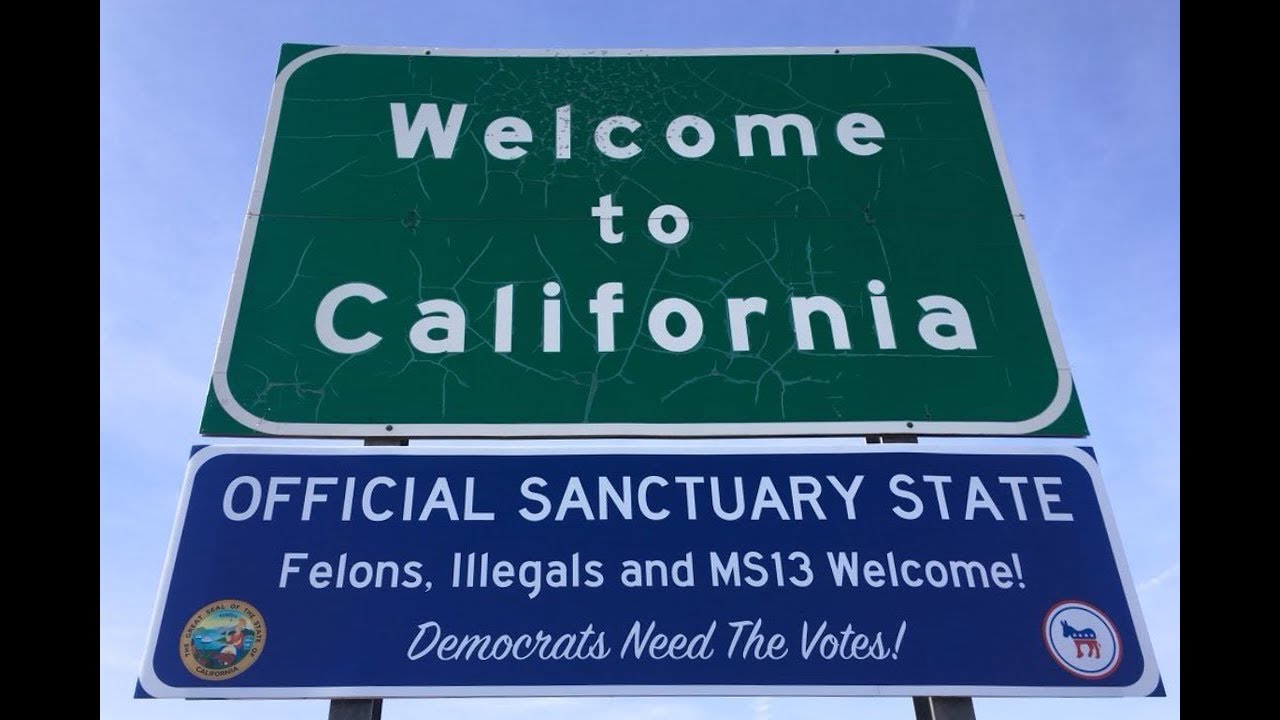 DIRECT LINK BETWEEN HOMELESS AMERICANS AND ILLEGAL IMMIGRATION

Putting the fact that liberal cities and in the case of California and liberally run states, average higher taxes, and regulations against their own citizenry, they also put out the welcome mats for those that entered the country illegally, or those that overstay their visas, and look to sanctuary cities or states to protect them from being legally deported.

According to U.S. News & World Report in December 2018, "West Coast States Have the Highest Rates of Homelessness," and they are overwhelmingly run by Democrat politicians.

Using California as a prime example here, we note that in 2018 and 2019 there has been an "explosion" of homelessness to the point where it is being described as "epic proportions."


"Other localities in California saw substantial increases compared with 2017, when they last conducted a count," according to The Wall Street Journal. "In San Francisco, the number rose 17% while Alameda County, which includes Oakland, saw a 43% increase. Homelessness grew 42% in San Jose over the past two years and 31% in Santa Clara County, the heart of Silicon Valley."


(If you appreciate stories like this, please consider donating to ANP to help keep us in this battle for the future of America.)


We recently ran across a video from LiveLeak showing what Oakland looks like. The above the Liveleak video was "This is what the US is going to look like in ten years."



The liberal media will explain that the "reason" for California's explosion of homeless populations in their cities are from an "affordable housing crisis," or any other number of justifications, while completely ignoring the fact that at the beginning of 2018, the  "California "Sanctuary State" Bill (SB 54)," which turned the entire state into a sanctuary state for illegal aliens, went into effect.

Now California lawmakers have voted to expand their Medicaid program to cover illegal aliens.

A look at 20 metro areas that are home to six-in-ten illegal immigrants in U.S, we see another name on the list that is suffering from epic homelessness, Seattle and lo and behold, Seattle is also self-declared sanctuary city, and has been since 2003.

In May 2019, Fox News' Tucker Carlson took a look at Seattle's tent cities, shown below:


A look at the estimated rate of homelessness in the United States in 2018, by state (per 100,000 population) , shows that out of the top ten states listed and the District of Columbia (D.C.), all but one are run by liberals.

D.C, which tops that list is a sanctuary city. 

New York, second on the list have a number sanctuary cities, including Albany, Ithaca, New York City and Westchester County.

Hawaii, third on the list, attempted to designate Honolulu as a sanctuary city, but the bill failed to pass legislature, with one factor discussed being  "that the measure would threaten the department's ability to qualify for federal funding, because President Trump's administration "imposed conditions on law enforcement agencies applying for criminal justice assistance grants, which fund programs like community policing."

Note- Lower courts have tried to prevent the Trump administration from imposing requirements to prioritize funds to go to towns and cities that comply with federal immigration policies, but the 9th Circuit recently ruled in favor of the Trump administration. 


The ruling, a split 2-1 decision, said the Department of Justice (DOJ) was within its rights to withhold Community Oriented Policing Services (COPS) grants from sanctuary cities and states over their refusal to work with federal immigration enforcement authorities and instead prioritize agencies that focused on unauthorized immigration and agreed to give Immigration and Customs Enforcement (ICE) access to jail records and immigrants in custody.

The city of Los Angeles first sued the administration after it was denied a $3 million grant on the grounds that it did not receive the money because it did not focus on immigration for its community policing grant application. The decision reversed a district court's ruling.

The next state on the list of the highest rate of homelessness per 100,000 population, is Oregon, where over 30 counties and cities are listed as Sactuary cities. Those are Baker County Clackamas County, Clatsop County, Coos County, Crook County, Curry County, Deschutes County, Douglas County, Gilliam County, Grant County, Hood River County, Jackson County, Jefferson County, Josephine County, Lane Countyn, Lincoln County, Linn County, Malheur County, Marion County, Marlon County, Multnomah County, Polk County, Sherman County, Springfield, Tillamok County, Umatilla County, Union County, Wallowa County, Wasco County, Washington County, Wheeler County, Yamhill County.

The next state listed is California, and we have already shown their whole state is now listed as a sanctuary state.

I could go through the entire list, but the pattern is already clear, it is not just individual liberal policies, i.e. taxes, regulation, etc... but there is a direct link between states that spend their funds, federal grants, or taxpayer dollars supporting illegal aliens, and the massive increase in homelessness in those same states.


BOTTOM LINE

It isn't just the radically liberal policies in Democrat controlled states that directly effects the homeless population of those states, but rather the liberal habit of putting illegal immigrants before American citizens that live in those states.





EMERGENCY FUNDRAISER: Despite generous donations, the still dwindling advertising revenue over the course of the last two years has forced us to completely deplete all our savings just to survive and continue to keep All News PipeLine online.

So due to continuous attacks upon us and ongoing censorship, ANP is extending our emergency fundraiser through September. 

PLEASE HELP KEEP ANP ALIVE BY DONATING USING ONE OF THE FOLLOWING METHODS.

One time donations or monthly, via Paypal or Credit Card:



Or  https://www.paypal.me/AllNewsPipeLine
Donate monthly from $1 up by becoming an ANP Patron.



Donate Via Snail Mail

Checks or money orders made payable to Stefan Stanford or Susan Duclos can be sent to:



P.O. Box 575

McHenry, MD. 21541







comments powered by

Disqus