Whatfinger: Frontpage For Conservative News Founded By Veterans

"The Best Mix Of Hard-Hitting REAL News & Cutting-Edge Alternative News On The Web"
July 30, 2016
2016 Olympic Games 'Arrive In Hell' This Week - 'Ring Of Steel' Goes Up Around Rio - 'A Nightmare In The Making' As Cops Warn: 'Whoever Comes To Rio Will Not Be Safe'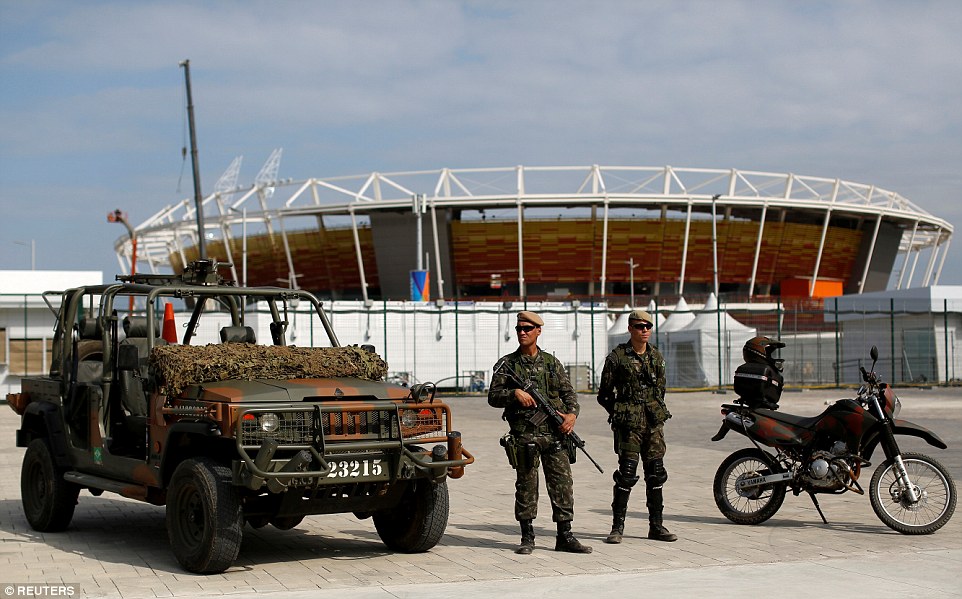 By Stefan Stanford - All News Pipeline - Live Free Or Die
With the world's attention shifting this week from the Democratic and Republican Conventions in the US to the Olympics set to begin on August 5th in Rio De Janeiro, Brazil, we've been seeing more and more signs that these Olympics may be unlike any other Olympics in many, many years if not in history.
The 1st Olympics to be held in the shadow of ISIS, Rio is preparing for the 'games' with warships on the water, troops in the streets, chemical attack drills being held by their army, navy and marines and a record 130,000 police, soldiers and security guards erecting a metaphorical 'ring of steel' around the athletes and 500,000 visitors expected for the 16-days of events. 
Hoping to prevent any kind of carnage that ISIS or other terrorists are threatening, 88,000 military personel and police will turn the crime-ridden city into a virtual 'police state' as seen in the photographs and videos within this story. Not all police are happy as protesting officers recently held up a sign at the Rio International Airport welcoming visitors to hell.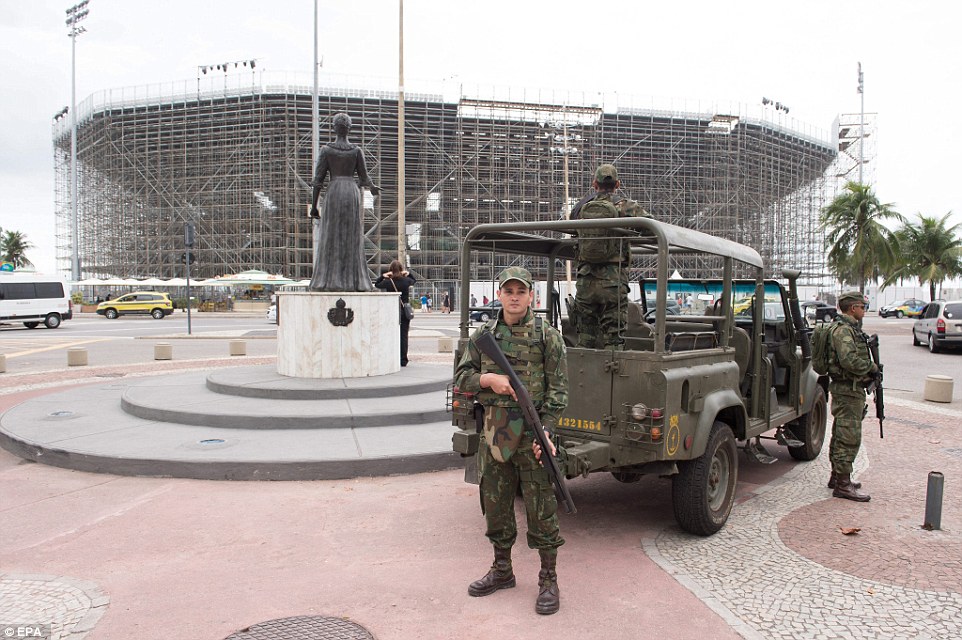 As if the $900 million being spent on security for the Rio Olympics is not enough, a number of recent stories have emerged that show Rio should be one of the last places many of these athletes probably want to be spending their summer.
A recent story from The Sun tells us that some athletes in Rio have been told to "shut their mouths" while they're competing because they'll quite literally be competing in human waste. If it wasn't bad enough that human excrement is IN one Olympic venue, a rotting corpse was recently found in the "rat-infested sailing and wind-surfing venue" a week before Opening Ceremonies. As Steve Quayle told us in a note he left to this story linked on his website warning Olympic athletes to "keep their mouths closed" because the water they'll be swimming in is "full of human crap", "so is the DNC."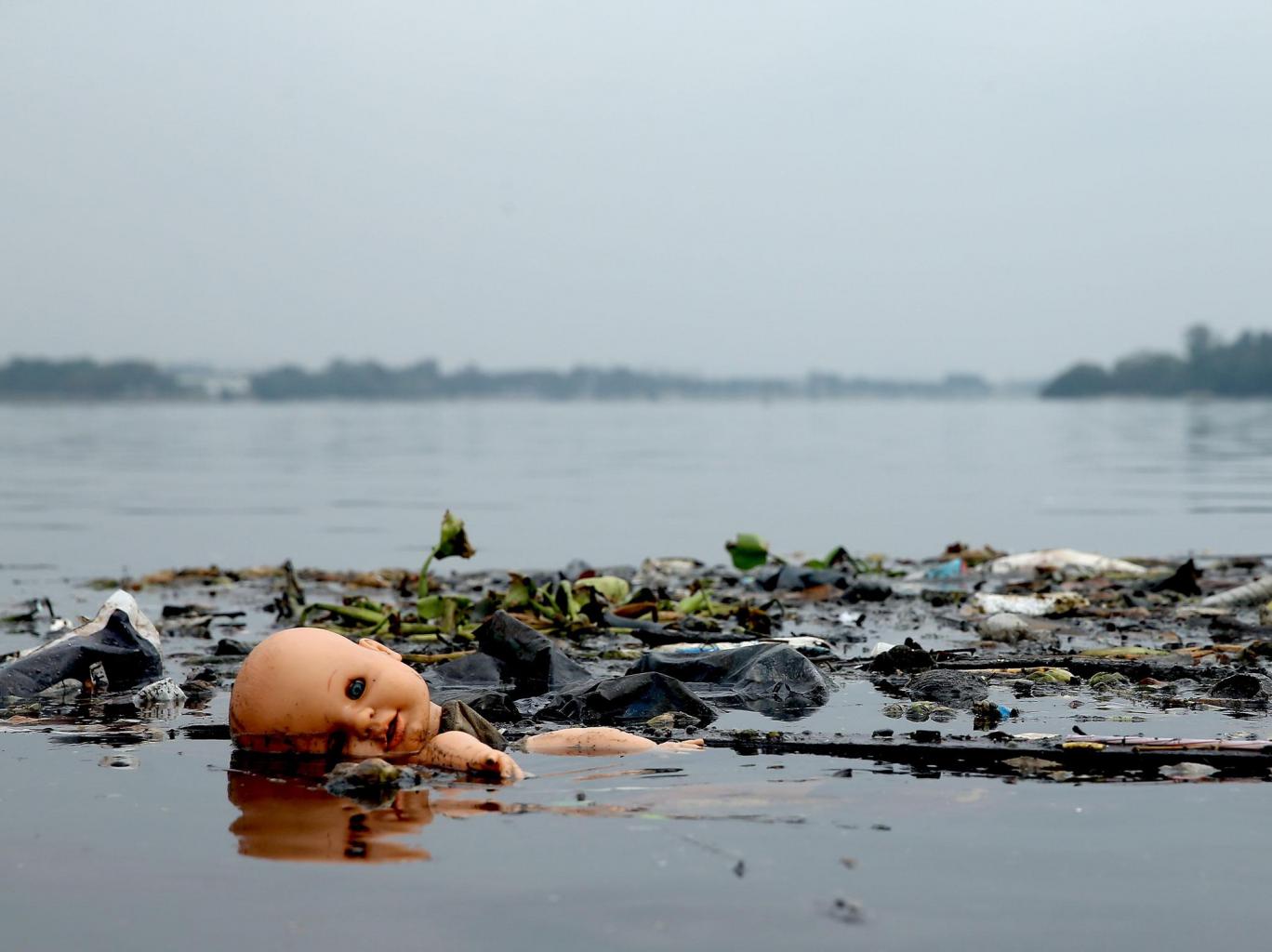 That also wasn't the only human body recently found in the location where some of the world's greatest athletes will soon be competing. Reading what else is regularly found there should make anybody want to stay away.:
Fisherman Jose Rubens told how he watched children at the fly-blown Roquete Pinto favela on the bay's rubbish-strewn shoreline haul a dismembered woman's body from the waves.
Standing beside a gaping pipe spewing raw sewage straight into the bay, Jose, 56, revealed: "They found a woman's severed buttocks and upper legs three months ago.
"She was already starting to decompose.
"We didn't tell the police. It's not what people do here. We just pushed the remains back into the water."
The unidentified woman, a victim of Rio's brutal drug wars, was left to putrefy in the very waves where Olympic yachtsmen and wind-surfers will soon be fighting for gold.
Around 300 tons of rubbish are dumped in the bay every month — including condoms, discarded syringes, loo paper, old fishing nets, mangled furniture and a floating mass of household trash.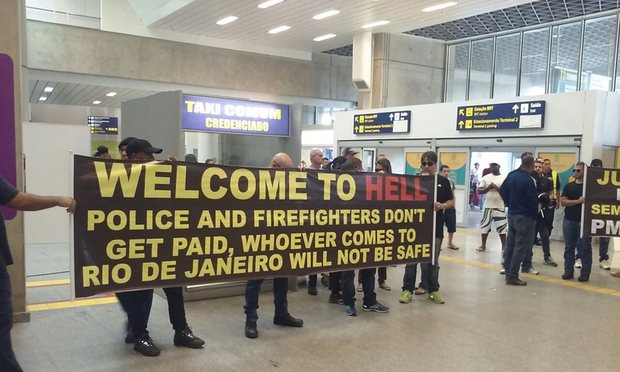 Back on June 28th, the Guardian published a story in which they told us that angry Brazilian police officers were holding a strike at Rio's International Airport, holding up a sign that said "Welcome To Hell" and warning arriving visitors that police and fire fighters don't get paid and "whoever comes to Rio De Janeiro will not be safe."

Between fears of Zika virus as heard in the 2nd video below to fears of terror after a dozen people were arrested in Rio last week over what is being called a 'very amateurish plot', we see in the 1st video below the 'real Rio' and what Rio authorities don't want us to see. As we're told in the 3rd video, the Rio Olympics are setting up to be a nightmare and none of this should be a surprise. The final video below is well over a year old, released in March of 2015, and is called "Why The Rio 2016 Olympics Are Already A Disaster". People who have been following this 'spectacle' have known for a long time Rio has been a nightmare in the making.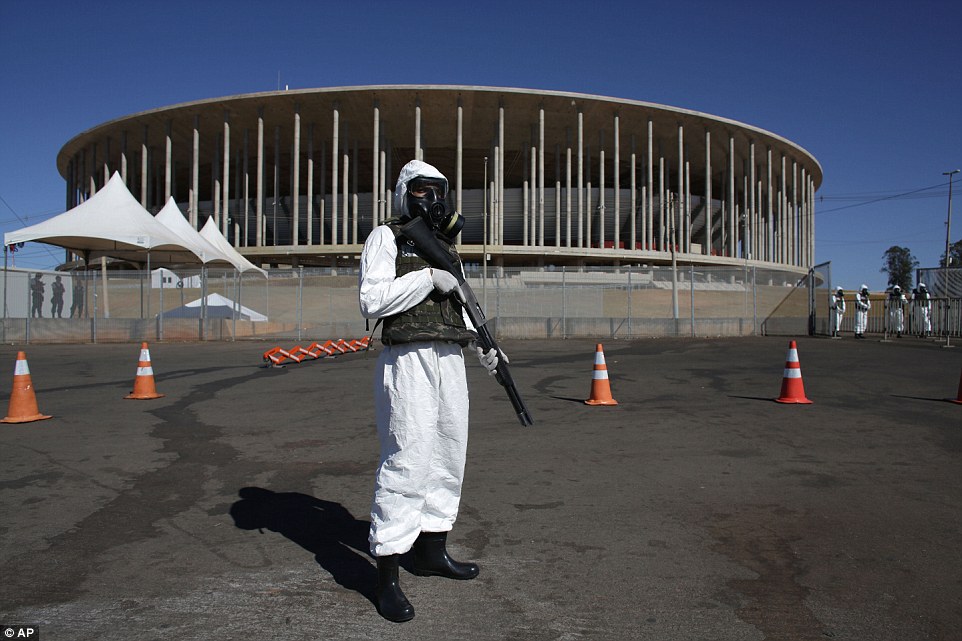 As we told you in this story earlier today sharing more proof things are getting worse focusing on what's happening now in Venezuela, Brazil's northern neighbor, Brazil too is going through major economic hardship. While there has always been a wide disparity between those who 'have' and those who 'don't' in Brazil, these Olympics could show the entire world that difference in a way that we haven't quite seen before. With the entire world now watching this Olympic spectacle in a city long-hit by extreme poverty, how can they justify spending hundreds of billions on these 'games' when people in the city are starving and police are warning that visitors won't be safe anyways? 
Brazil is suffering the worst recession in decades and Rio's acting governor declared a state of financial disaster this month, largely to bolster spending on security as the world's spotlight turns to the city.
"How are people going to feel protected in a city without security," Gov Francisco Dornelles told Rio's O Globo newspaper. "We can have a great Olympics, but if some steps aren't taken, it can be a big failure."
Rio state has slashed budgets across the board, including that of the police. Helicopters have been grounded and more than half of the civil police's fleet of cars has been idled in a bid to save on gas. Even officers' salaries have been delayed.
While a member of the security team stated:  "Of course we are worried. But Brazil is a low-threat country", they'd be wise to remember that the Olympics are a hugely high-profile event and with the entire world's eyes watching, would make a big, fat, juicy target for terrorists hoping to make a statement. As many ANP readers know, the Olympic games are often a huge 'illuminati' spectacle. We expect the 2016 'games' to be much more of the same with the added intrigue of watching these play out in a country that could be the among the next country's to join Venezuela as a 'failed state'.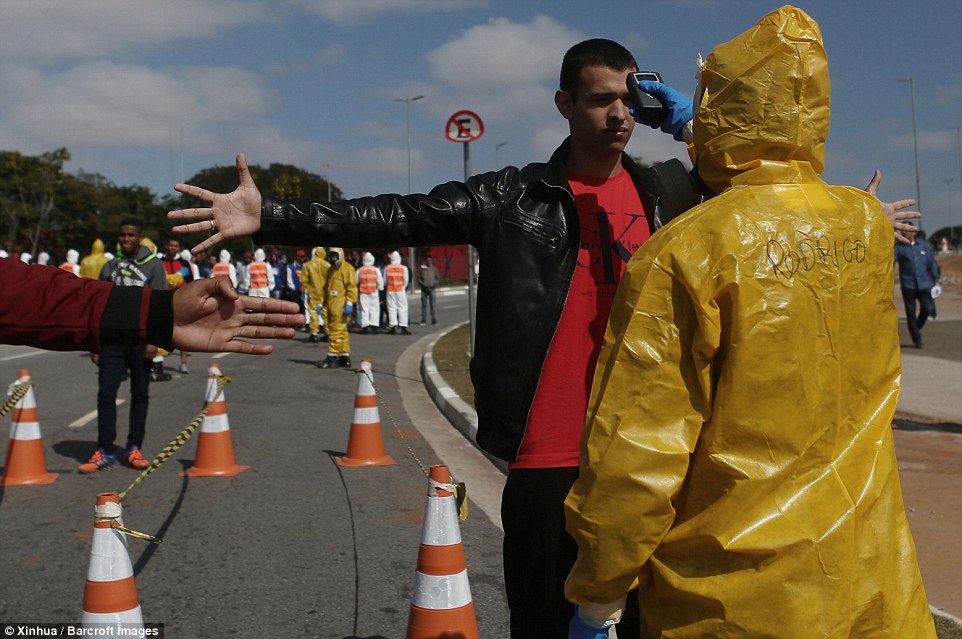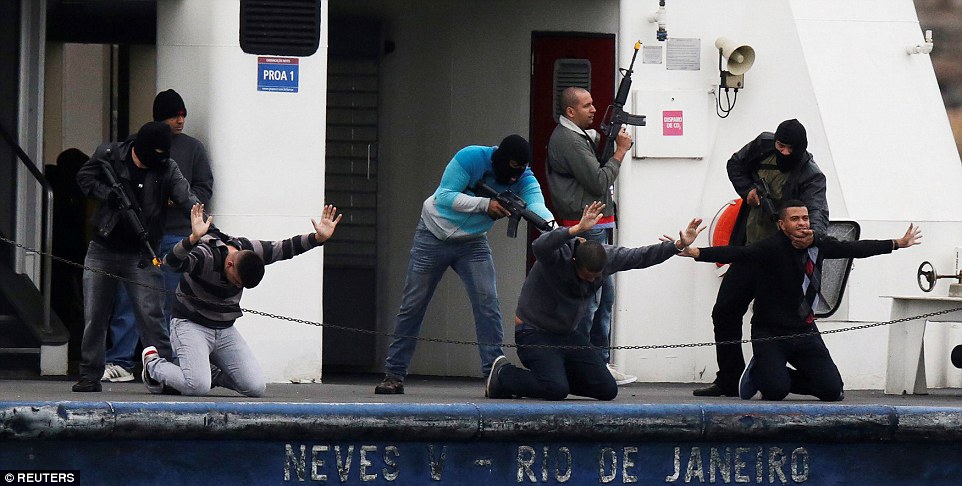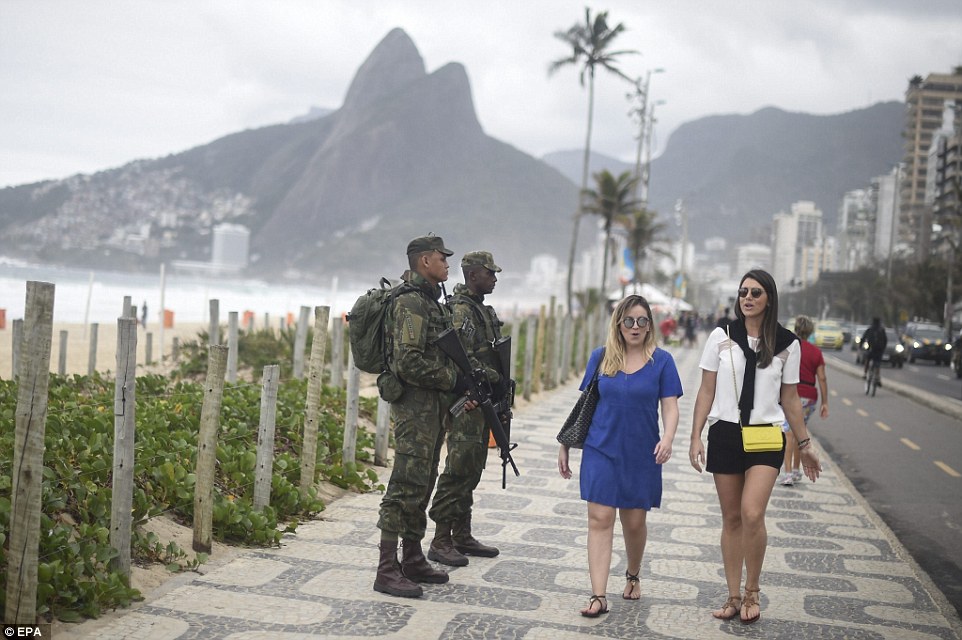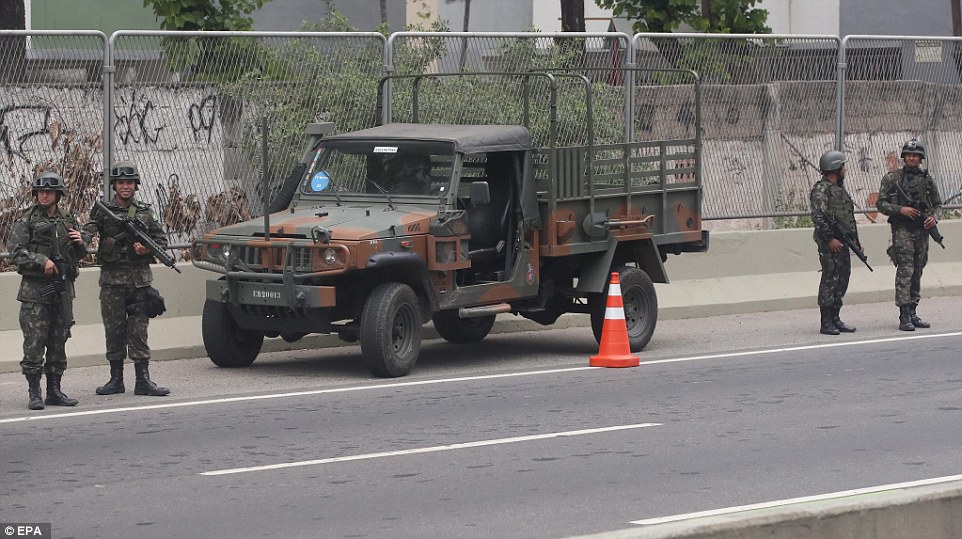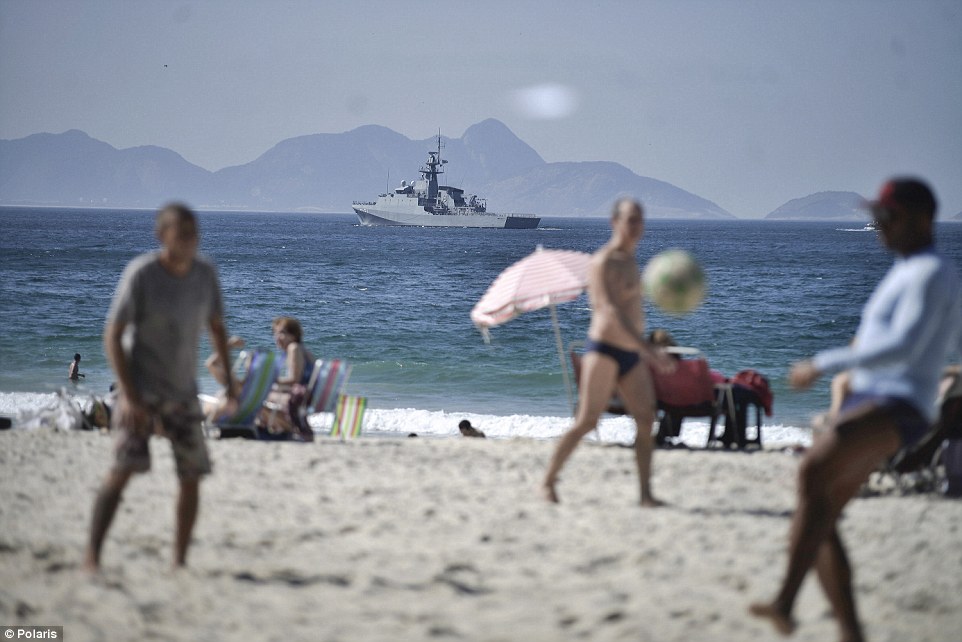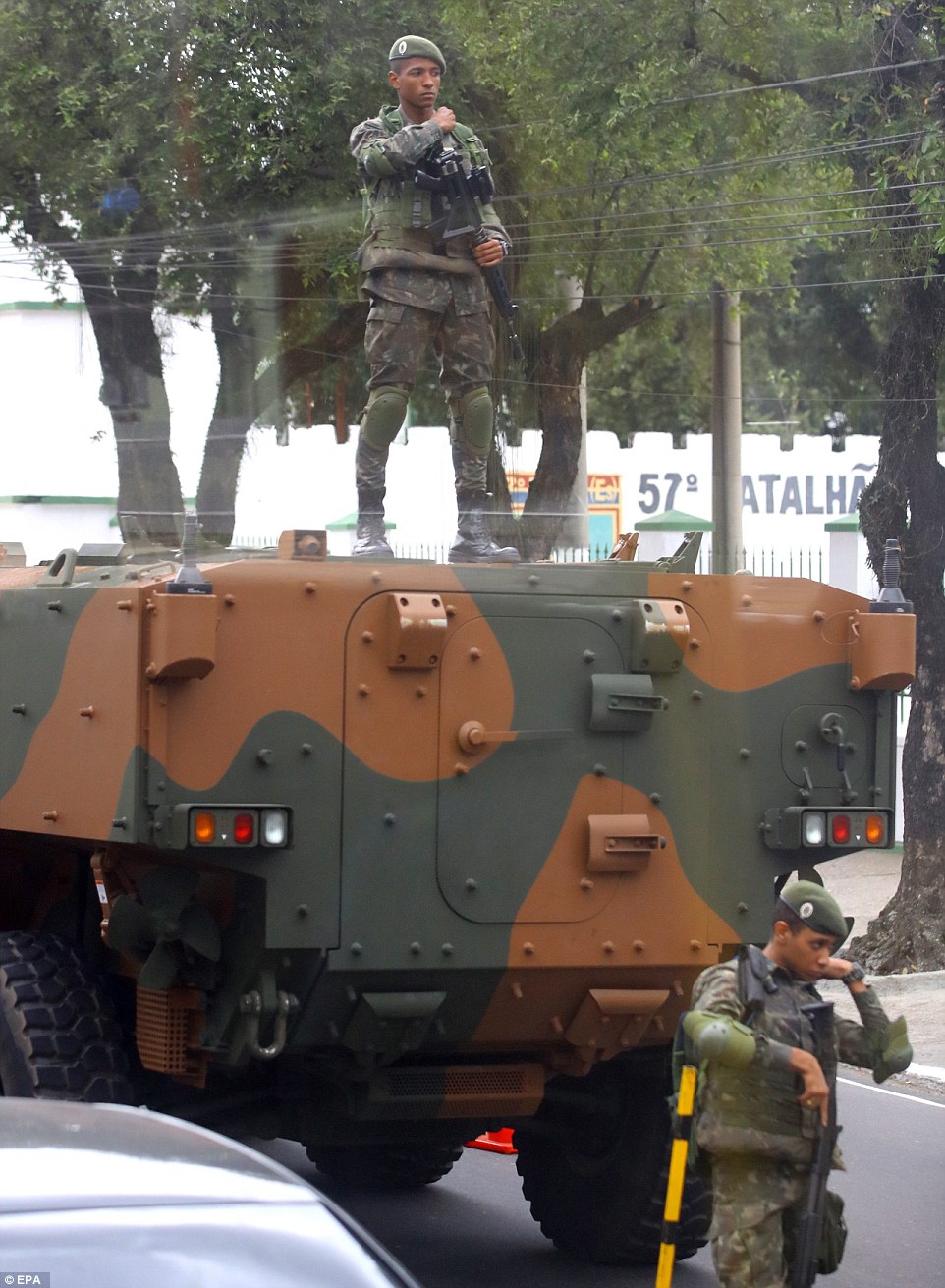 comments powered by

Disqus