Whatfinger: Frontpage For Conservative News Founded By Veterans
"The Best Mix Of Hard-Hitting REAL News & Cutting-Edge Alternative News On The Web"

December 19, 2020
Prepare For A Grid Down False Flag To Ring In 2021 As Globalists Go Back To Their Old Tricks By Demonizing Russia And 'Telegraphing' Something Huge Ahead
- 'We May All Have To Pay The Price'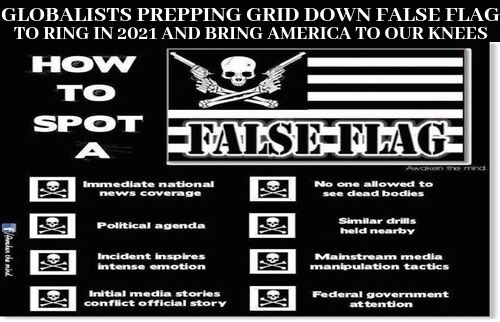 With Democrats and the 'deep state' once again screaming 'Russia, Russia, Russia' at the top of their lungs following an alleged 9-month-long hack that exposed US government agencies across the board, all we need to do is take a look back at several ANP stories from 2016 while Barack Obama was still president to see the globalists under Joe Biden are starting off again right where they left off. 
While things have been relatively quiet on the World War 3 front for the past 4 years with President Trump in office and he 'keeping the peace' with Vladimir Putin and Russia, we get a small glimpse of what the next 4 years might look like with the globalists quick to turn Russia into a 'boogeyman' again. 
As we had reported back on October 27th of 2016, soon before the election, in this story titled "Russian General Has Alarming Warning For Americans: 'We Are Teetering On The Brink' - Russia Warns Globalists Trying To Turn The Entire World Into 'Uncontrolled Chaos'", the globalists way back then were pushing heavily for some kind of 'confrontation' with Russia. And while President Trump got into office and all of those fears of World War 3 'went away', it didn't take long for the demons to bring them back, with words like 'Pearl Harbor' and 'the perfect storm' being thrown around like Christmas candy. 
From this Daily Mail story titled "How 'cyber equivalent of Pearl Harbor' unfolded at the 'perfect time for a perfect storm': Feds may NEVER know true scale of 9-month-long Russian hack that breached US nuclear agencies, Pentagon government departments and Fortune 500 companies, experts say" we see why we should all be getting well prepared for a 'grid down scenario' in the days ahead.
The list of victims from the devastating and long-undetected hack on US government agencies and companies continues to grow ever since the sprawling cyber-espionage campaign was disclosed - but experts say the true impact may never actually be known.  
Federal authorities are expressing increased alarm over the suspected Russian hack that breached, among others, US nuclear agencies - with the nation's cyber security agency already warning of a 'grave threat' to government and private networks as a result.  
The attack - described by a Congressman as the cyber equivalent of Pearl Harbor - is one of the biggest hacks ever uncovered and has sent security teams around the world scrambling to investigate the scope and contain the damage.  
The two US agencies responsible for maintaining America's nuclear weapons stockpile - Energy Department and the National Nuclear Security Administration - have already said they were compromised in the attack. 
The attack also breached the Pentagon, FBI, Treasury and State Departments. The DOE and the NNSA have warned Congress that their breached networks may include the Los Alamos National Laboratory, which conducts the government's most sensitive and advanced nuclear research, Politico reported. 
The US has an estimated 5,800 nuclear warheads, some of which are on missiles and bombs ready for launch from submarines, airplanes and land-based missiles, while others are held in storage. Most however are in storage, retired, or being decommissioned. 
Their status is one of the government's most closely-guarded secrets, as are efforts to create new weapons, which are part of the Los Alamos National Laboratory's work. 
Another attack was found in a field office of the Energy Department in Richland, Washington state, which Politico reported could have been an effort to gather information on how to disrupt the national electricity grid. 
The sprawling attack also compromised broad swathes of the private sector, including Microsoft and likely most of the Fortune 500.
So with the globalists now 'telegraphing' an 'attack' upon our electrical grid, and many Americans very well aware that the globalists love to carry out 'false flag attacks' in order to generate support from the masses in order to carry out their satanic agenda, the fact that Americans are totally and completely dependent upon electricity to do almost everything in our every day lives is alarming.
(ANP EMERGENCY FUNDRAISER: Due to unexpected medical and emergency repair bills, please consider donating to ANP to help keep us in this 'Info-war' for America at this most critical time in US history, during a time of systematic 'big tech' censorship and widespread Democrat corruption.)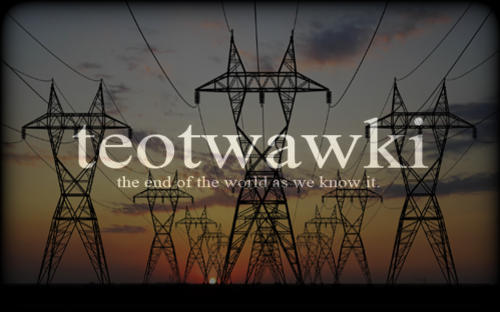 According to Dr. Peter Vincent Pry, should America's electrical grid go down for an extended period of time, up to or more than 90% of Americans will likely die in the following year to 18 months from starvation, massive civil unrest and the eventual meltdowns of nuclear power plants across America. 
As we had reported within this September 18th of 2020 ANP story, according to the Report of the Commission to Assess the Threat to the United States from Electromagnetic Pulse (EMP) Attack, some of the 'systems' that would go down all across America due to a long term power outage include: 
1) Electric power — The report said that "essentially every aspect of American society requires electrical power to function." The loss of electric power could then make it impossible to perform even the most basic everyday tasks, especially since all the other infrastructures rely on electricity to run. According to the experts, the collapse of electric infrastructures essentially means most machines will stop working, resulting in the restriction of transportation and communication, limited heating, cooling and lighting, and the interruption of food and water supplies. 
2) Telecommunications — Being able to communicate with others is important especially in an emergency situation, but an EMP or total grid down scenario will make this extremely difficult. As the report pointed out, electronic systems such as circuit boards and cable connections are a major part of the civilian telecommunication network. This means that in the event of an EMP, cellphones, landlines, and the internet will be rendered virtually useless. 
3) Banking and finance — Most financial transactions are now done electronically — from depositing and withdrawing money to trading stocks. An EMP or total grid down scenario could very well bring the U.S. economy to a standstill. Financial data will be difficult to retrieve and transactions will no longer be possible; people will not have cash on hand to pay for necessities. 
4) Petroleum and natural gas — An EMP could halt the production of petroleum, oil, and other natural gases, causing a domino collapse on other systems that need petrol and gas to function. Transportation systems could go down, while manufacturing and production systems could also be affected. 
5) Transportation infrastructure — Automobiles, airplanes, trains, and maritime transport are all reliant on electronic systems to keep operating. An EMP attack could damage cars, make it unsafe for airplanes to fly and land, disrupt port operations, and shut down railroads. 
6) Food infrastructure — The food supply chain will inevitably be disrupted by an EMP attack or grid down scenario. Cleaning, sorting, and packaging, and even distributing food all require electricity. Supermarkets have a limited supply, and in the aftermath of an EMP, they will certainly not be able to replenish their stocks, making food scarce. As a result, hoarding and hunger will become more common, and could cause crime rates to spike. 
7) Water infrastructure — Water delivery and filtration systems all rely on electrical machinery. If an EMP happens, water for drinking and other purposes may become limited, causing dehydration, deterioration, and even death. 
8) Emergency services — In an EMP strike, emergency services such as fire control, law enforcement, and rescue and emergency medical services could ironically be cut off at a time when they are more necessary than ever. 
9) Space Systems — While the direct effects of an EMP on satellites are debatable, the ground systems communicating with those satellites will undoubtedly be seriously compromised. This means that there is no way to receive the potentially important information recorded by those satellites. 
And as we had asked within that story, "how many people reading this right now are prepared to survive should such a nightmarish scenario take place in America?" 
We have gone ahead and embedded that EMP Commission Report on the damage that an EMP or a long-term grid outage could do to our nation's critical infrastructures at the bottom of this story. We'll also be taking a look within the final section of our story at EMP/grid down prepping for those who have yet to prepare for such a dreaded possibility.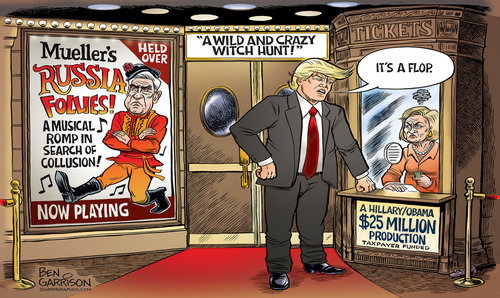 So let's take a look here at preparing for a long-term grid-down scenario should these 'perfect storm warnings' materialize in a 'worst case scenario' at some point in the future. As ANP reader Thaler warned in a recent comment, should the globalists be successful at demonizing Russia and we go to war, "we may all soon have to pay the price". 
While Susan Duclos has done an absolutely wonderful job of keeping and updating this 'still or back in stock ANP prepping page' with reader suggestions, and you can find plenty of 'survival foods' that are still in stock there, we'll go ahead and focus in our closing here on grid down prepping.
Wood Burning Stoves: (ANP: Could be critical in the Winter time cold!)
Ashley Hearth AW1120E-P 1,200 Sq. Ft. EPA Certified Pedestal Wood Burning Stove, Black
US Stove US1269E 900 Sq. Ft. Log Wood Cast Iron Stove, Black
Goture Camping Tent Stove, Portable Wood Burning Stove with Heat-Resistant Glass, Side Racks & 5 Chimney Pipes for Tent, Shelter, Heating and Cooking, 24Lbs
Fltom Camp Tent Stove, Portable Wood Burning Stove for Tent, Shelter, Camping Heating and Cooking, Includes Stainless Wall Chimney Pipes
Generators:

Honda EU2200i 2200-Watt 120-Volt Super Quiet Portable Inverter Generator

WEN 56203i Super Quiet 2000-Watt Portable Inverter Generator w/Fuel Shut Off, CARB Compliant, Ultra Lightweight

A-iPower SUA2000iV 2000 Watt Portable Inverter Generator Quiet Operation, Lightweight

Westinghouse WGen7500 Portable Generator with Remote Electric Start - 7500 Rated Watts & 9500 Peak Watts - Gas Powered - CARB Compliant - Transfer Switch Ready

Champion Power Equipment 76533 4750/3800-Watt Dual Fuel RV Ready Portable Generator with Electric Start

Champion Power Equipment 100692 2000-Watt Ultralight Portable Inverter Generator

Extension Cords:

Southwire 2588SW0002 Outdoor Extension Cord- 12/3 American Made SJTW Heavy Duty 3 Prong Extension Cord- Great for Commercial Use, Gardening, and Major Appliances ( 50 Foot- Yellow)

AmazonBasics 16/3 Vinyl Outdoor Extension Cord | Orange, 100-Foot

Solar Panel Kit (ANP: Important note: As Mike Adams warned in this 2012 Natural News story, when the grid goes down, all grid-tied solar systems will go down with it.)

ECO-WORTHY 1KW Complete Solar Panel System Kit with Battery and Inverter for Homes House Shed Farm

Items For your Power Outage Kit:

RunningSnail Solar Crank NOAA Weather Radio for Emergency with AM/FM, Flashlight, Reading Lamp and 2000mAh Power Bank (Green)

Service Survival Emergency Radio & NOAA Weather Radio | 2000mAh Hand Crank Radio & Battery Powered Radio AM/FM NOAA Solar Radio Weather Radio Weather Radio LED Flashlight USB Power Charger

GearLight LED Tactical Flashlight S1000 [2 PACK] - High Lumen, Zoomable, 5 Modes, Water Resistant, Handheld Light - Best Camping, Outdoor, Emergency, Everyday Flashlights

Energizer Max 9V Batteries, Premium Alkaline 9 Volt Batteries (8 Battery Count)

AmazonBasics D Cell 1.5 Volt Everyday Alkaline Batteries - Pack of 24

Energizer Max C Batteries, Premium Alkaline, 4 Ct, Packaging May Vary

Energizer AAA Batteries (48 Count), Triple A Max Alkaline Battery

2-in-1 First Aid Kit (348-Piece) 'Double-Sided Hardcase' + Bonus 32-Piece Mini Kit: Perfect for Home & Workplace Safety [50 Person Kit]
Emergency Communications:
BaoFeng UV-5R Dual Band Two Way Radio (Black)
BaoFeng UV-5R Plus Dual-Band 136-174/400-480 MHz FM Ham Two-Way Radio
2PCs Baofeng Radios UV-5R MK5 8 Watt MP Max Power 2020 1800 mAh Li-ion Battery with Programming Cable Compatible for Baofeng Two Way Amateur Ham Radio Walkie Talkie, Mirkit Edition
Motorola Solutions T480 Talkabout Rechargeable Emergency Preparedness Two-Way Radio Single Unit (Red/White)
Ham Radio Walkie Talkie UV-5R Pro 8-Watt Dual Band Two Way Radio with Ham Radio Handheld Speaker Mic and NA-771 Antenna 2Pack and One USB Programming Cable
READER SUGESTIONS:

Coolers:

Coleman 100-Quart Xtreme 5-Day Heavy-Duty Cooler with Wheels, Blue

Coleman 150 Quart Performance Cooler

AmazonBasics Reusable Hard Sided Rectangular Ice Pack, 6.5" X 4.3" X 1.2", Blue, Pack of 4

All American Sun Oven Dehydrating and Preparedness Accessory Package

Books:

The Resilient Gardener: Food Production and Self-Reliance in Uncertain Times

The Tao of Vegetable Gardening: Cultivating Tomatoes, Greens, Peas, Beans, Squash, Joy, and Serenity

TECSUN PL-310ET FM Stereo/SW/MW/LW World Band PLL DSP Radio Black
Radio/Charger:

Solar Power Bank, Qi Portable Charger 10,000mAh External Battery Pack Type C Input Port Dual Flashlight, Compass, Solar Panel Charging

And as always, we welcome ANP readers to please share your own suggestions on surviving a grid down scenario in America in our comment section below or please feel free to email them to tips@allnewspipeline.com. Your ideas and suggestions could save lives.
In the 1st video below, Mike Adams the Health Ranger warns that this 'Red Dawn attack' upon America could very well be the prelude to total war, especially should Democrats and Joe Biden get back into the White House, bringing with them their 'Russia boogeyman' attitude they've screamed from the rooftops not only prior to President Trump getting into office but for the past 4 years as well.
With Democrats demonizing nearly every pro-Trump, anti-globalist website across the internet as being 'Russian propaganda', including us here at ANP via this Washington Post story and the shadowy group 'Prop or Not', we should all get prepared for exactly what the globalists had planned for us back in 2016 should Joe Biden make it into the White House. And with Dominion voting systems also using the software that got hacked as heard in the 2nd video below, who really believes the 'results' that Democrats and the mainstream media are telling us? Yeah, we don't either!  
ANP is a participant in the Amazon Services LLC Associates Program.
EMERGENCY FUNDRAISER: With non-stop censorship and 'big
tech' attacks upon independent media, donations from readers are absolutely critical in keeping All News Pipeline online. So if you like stories like this, please consider donating to ANP.

All donations are greatly appreciated and will absolutely be used to keep us in this fight for the future of America.

Thank you and God Bless. Susan and Stefan.

PLEASE HELP KEEP ANP ALIVE BY DONATING USING ONE OF THE FOLLOWING METHODS.
One time donations or monthly, via Paypal or Credit Card:

Or https://www.paypal.me/AllNewsPipeLine
Donate monthly from $1 up by becoming an ANP Patron.



Donate Via Snail Mail

Checks or money orders made payable to Stefan Stanford or Susan Duclos can be sent to:



P.O. Box 575

McHenry, MD. 21541







comments powered by

Disqus