Whatfinger: Frontpage For Conservative News Founded By Veterans
"The Best Mix Of Hard-Hitting REAL News & Cutting-Edge Alternative News On The Web"
May 24, 2018
Mueller Tries To Weasel Out Of Trying Russian Companies And Russian TV Laughs At His Attempt To Delay The Case Indefinitely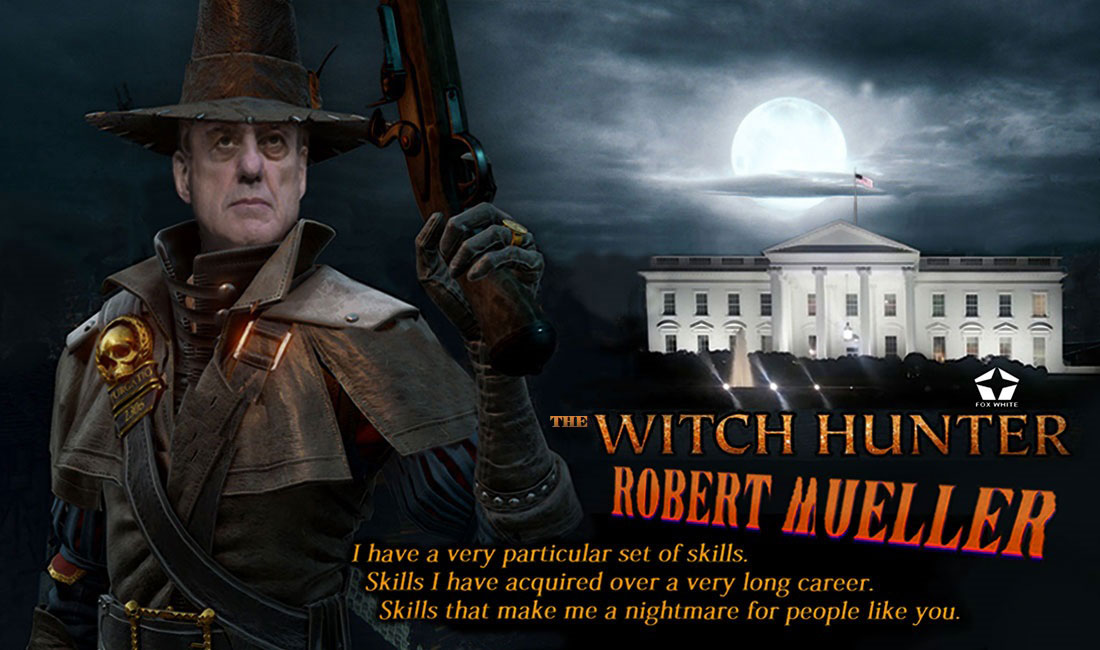 By Susan Duclos - All News PipeLine

In mid-February 2018, the DOJ, on behalf of special counsel Robert Mueller, announced indictments against 13 Russians and three Russian companies, with much fanfare from the Mockingbird media. Those indictments were the only indictments to date, by team Mueller, that related to the 2016 election, which was his original mandate in the DOJ's press release from May 2017.


Deputy Attorney General Rod J. Rosenstein today announced the appointment of former Department of Justice official and FBI Director Robert S. Mueller III to serve as Special Counsel to oversee the previously-confirmed FBI investigation of Russian government efforts to influence the 2016 presidential election and related matters.

At the time of the announcement by the DOJ regarding the indictment of the Russian nationals and the three Russian companies, many considered this a optical win for Robert Mueller to justify the millions of dollars already spent on the Russia investigation.  He finally produced actual results that related to his initial mandate, and by choosing individuals and companies that  Mueller assumed would never present themselves in an American court, it should have been a slam dunk. 

Then one of those Russian companies, Concord Management and Consulting LLC, unexpectedly hired a Washington-based law firm to represent them in court, forcing team Mueller to move forward with a court case they never expected to have to argue.


The company, Concord Management and Consulting LLC, will be represented by Eric Dubelier and Katherine Seikaly of the law firm Reed Smith, the filings say. Dubelier and Seikaly both specialize in handling government investigations.

Mueller's chosen prosecutor, Jeannie Rhee, who had formerly represented the Clinton Foundation, filed a motion to delay. The delay was opposed by the lawyers representing Concord Management,  and the trial judge, Judge Dabney L. Friedrich, denied Mueller's team and scheduled the first hearing for May 9, 2018.

Former federal prosecutor Andrew C. McCarthy told the Daily Caller at that time "I guess Mueller thought it was a freebie, for sure. He thought it could make this association (of Russian collusion) and it would never be challenged in court." McCarty also stated "One thing you never want to do is to indict in a case that you're not prepared to try."

Related, via McCarthy: Mueller's Tough Week in Court


On May 9th, the parties presented themselves in court, where Concord's lawyer Eric A. Dubelier entered a not guilty plea and imposed his client's right to a speedy trial, which is a right provided to defendants by federal law, which dictates a criminal trial must begin within 70 days from the date of the indictment.

At that hearing the defense was asked if they were also representing another Russian company named in the indictment, Concord Catering, to which Dubelier told the court he was not, because team Mueller had "indicted a 'proverbial ham sandwich' because the entity did not exist during the time the alleged misconduct occurred," as reported by Reuters.

The next hearing date was set for May 16th. During that hearing Politico reported that "Eric Dubelier, complained to Friedrich that the government hadn't responded to or even acknowledged more than 70 discovery requests he made last month," but Mueller's team did offer 1.5 to 2 terabytes of social media data they claimed were from fake accounts set up to influence the 2016 presidential election. The data, according to the court transcripts, was in Russian and had not been translated.

Via Politico:


The fireworks at Wednesday's hearing came after one of those defense lawyers, Eric Dubelier, complained to Friedrich that the government hadn't responded to or even acknowledged more than 70 discovery requests he made last month. Instead, prosecutors have offered a massive quantity of social media data from accounts that were allegedly set up under fake identities for the purpose of influencing American politics.

"We had a very brief call on Friday initiated by the government," Dubelier said. He said prosecutors told him much of the information was in Russian, but they had no translations. "I said, 'How do you know what's in it?'"

"I anticipate we are going to get this massive dump of social media accounts in Russian. This is an American court," the defense attorney added. "That's not what we've asked for. What I'd like to get is information that actually helps us defend our client."

Prosecutor Jeannie Rhee disputed that prosecutors were being recalcitrant.

"We'll get to what they asked for. … It is not a 'data dump,' Your Honor," Rhee said. She said the social media accounts in question were a key part of the effort to interfere in the 2016 election.

The Daily Caller provides context of how much data Rhee is attempting to flood the court with, "Another way to measure the quantity of information is that Mueller's social media content could fill nearly 1,500 CD-ROMS."

Judge Friedrich scheduled the next hearing for June 15th.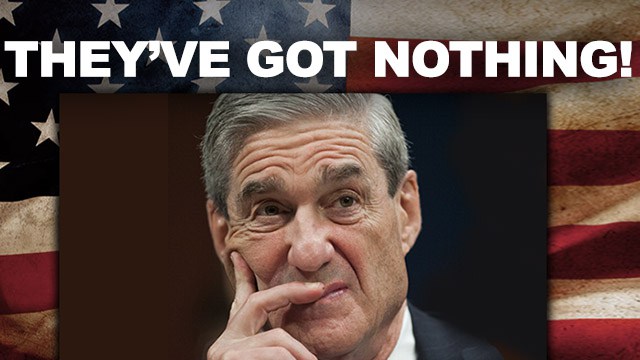 MUELLER TRIES TO WEASEL OUT OF TAKING RUSSIAN COMPANIES TO COURT

Which brings us to the most recent attempt by Robert Mueller to weasel out of having to actually argue the case in court, when he has filed yet another motion to delay the case indefinitely, asking the Judge to ignore the Speedy Trial Act, in the name of "justice." Mueller claims the "complexity" of the case justifies excluding the speedy trial law.

Via Daily Caller:


The "complexity" of the case warrants excluding the speedy trial law and delaying the trial, Mueller argued in Tuesday's court filing.

A "district court can, on its own motion or at the request of a party, grant an excludable continuance if 'the ends of justice served by taking such action outweigh the best interest of the public and the defendant in a speedy trial,'" Mueller wrote.

"This case also warrants a continuance and exclusion of time to accommodate the voluminous discovery at issue and to allow sufficient time for the Court to resolve certain outstanding procedural issues unique to discovery in this case," he continued.

Attorney Jonathan Turley, professor of law at the George Washington University Law School, points out that Mueller does not want to produce the discovery the defense has demanded, as is their right under the law, so he is attempting to delay the case, saying "Thus far the defense is doing an excellent job in setting Mueller's team back on its heels."

He continues on his website: "As a general rule, the desire of the defense for a speedy trial should carry the day. The prosecutors control when to issue an indictment. That triggers the Act and the clock ticking. The danger for Mueller is that, if he is unwilling to show the evidence or go to trial, he could face the embarrassing prospect of pulling the indictment. Conversely, if he is not ready, his matinee case could prove a flop in whole or in part with acquittals or hung juries."

Andrew C. McCarthy is far more critical in a statement to the Daily Caller, saying "Speedy trial rights belong to the defendant, and if the defendant pushes for a trial within the 70 days, the government has little cause to complain. If the case was too complex, the government had the option of holding off on seeking an indictment until it was ready to proceed to trial. When a prosecutor files an indictment, it is tantamount to saying, 'We are ready to go.'"


It's "inappropriate for a prosecutor to manufacture complexity and then contend that things are too complex," McCarthy told TheDCNF. "If a prosecutor is disclosing mountains of foreign language materials without an understanding or explanation of their relevance to the case, that is a delaying tactic and an attempt to chew up the defendant's resources."

The tactic "is apt to make the presiding judge very angry," he added.

 It is unclear, after being denied Mueller's first motion to delay, why they would think the judge would grant this one, but it is clear to the legal experts quoted above, that while Robert Mueller took a victory lap in February for finally offering up indictments that had any relation to his original mandate of Russian interference in the 2016 presidential election, now that they are actually being forced to argue the case in court, against defendants that are prepared to fight back, he is attempting to weasel out of it.

This gives Mueller's team the appearance of incompetence, and coming on the heels of being very publicly criticized by another Judge in the Paul Manafort case, accused by the judge of lying, and not caring about Manafort, but really only caring "about what information Mr. Manafort can give you to lead you to Mr. Trump and an impeachment, or whatever," shows that while Mueller has had free reign in his investigations, the courts are not prepared to let him walk all over them.


To show Russia's response to having called Mueller's bluff by forcing him to argue in court with the defendants being represented, here is a RT interview where they are literally laughing at Mueller's latest attempt to desperately get out of having to hand over discovery and argue the case in a court of law.

Mueller Continuence Request May 22, 2018 by Daily Caller News Foundation on Scribd

NOTE TO READERS
: 
With digital media revenue spiraling downward, especially hitting those in Independent Media, where attacks from every direction continue to come unabated, it has become apparent that traditional advertising simply isn't going to fully cover the costs and expenses for many smaller independent websites. 
Any extra readers may be able to spare for donations is greatly appreciated.
One time donations or monthly, via Paypal or Credit Card:

Or  https://www.paypal.me/AllNewsPipeLine
Donate monthly from $1 up by becoming an ANP Patron.




comments powered by

Disqus