Whatfinger: Frontpage For Conservative News Founded By Veterans
"The Best Mix Of Hard-Hitting REAL News & Cutting-Edge Alternative News On The Web"
June 22, 2017
Before You Pack Your Bags To Get Out Of Dodge, You Better Read This...... Yellowstone, The Truth

By Susan Duclos - All News PipeLine

While the last week has been full of hysteria over earthquake swarms at Yellowstone National Park, ANP was waiting for word from those on the ground, those the closest to what would be affected areas before addressing it.

Steve Quayle issued an alert on June 22, 2017 about this very topic. Quayle lives in Montana and keeps a close eye on the situation at Yellowstone, making frequent fly-overs capturing images, as well as having connected sources that regularly observe Yellowstone to provide current news and updates. 

In regards to Yellowstone Steve writes "SQ;I WAS IN PERU, AT A HOTEL WITH INTERNET SERVICE ,WHEN THIS FALSE CONCERN CAME IN AND THE "-YELLOWSTONE PARK IS GOING TO BLOW CROWD" HYSTERIA HIT THE INTERNET-I IMMEDIATELY CONTACTED ONE OF MY MOST WELL CONNECTED SOURCES , WHO HAPPENED TO HAVE BEEN IN YELLOWSTONE PARK HOURS BEFORE I CONTACTED HIM--TOTAL B.S."

He continues: "I PHOTOGRAPHED THE ENTIRE GEO -THERMAL AREA WITH A GYRO STABILIZED EXTREMELY SHARP LENSED,RENTED 500,000.00 "SHOT OVER CAMERA" FOR 2 DAYS-AND NOTICED NOTHING OUT OF THE ORDINARY, THEREFORE AFTER 40 PLUS YEARS OF TERRESTRIAL AND AERIAL PHOTOGRAPHY OVER YELLOWSTONE PARK THE 600 MILLION YEAR ERUPTION IS THE LEAST OF YOUR CONCERNS-PREPARE FOR FOOD DISAPPEARANCE ,CIVILIAN UNREST AND EXTENDED PERIODS AND LACK AND AVAILABILITY OF EVERYTHING."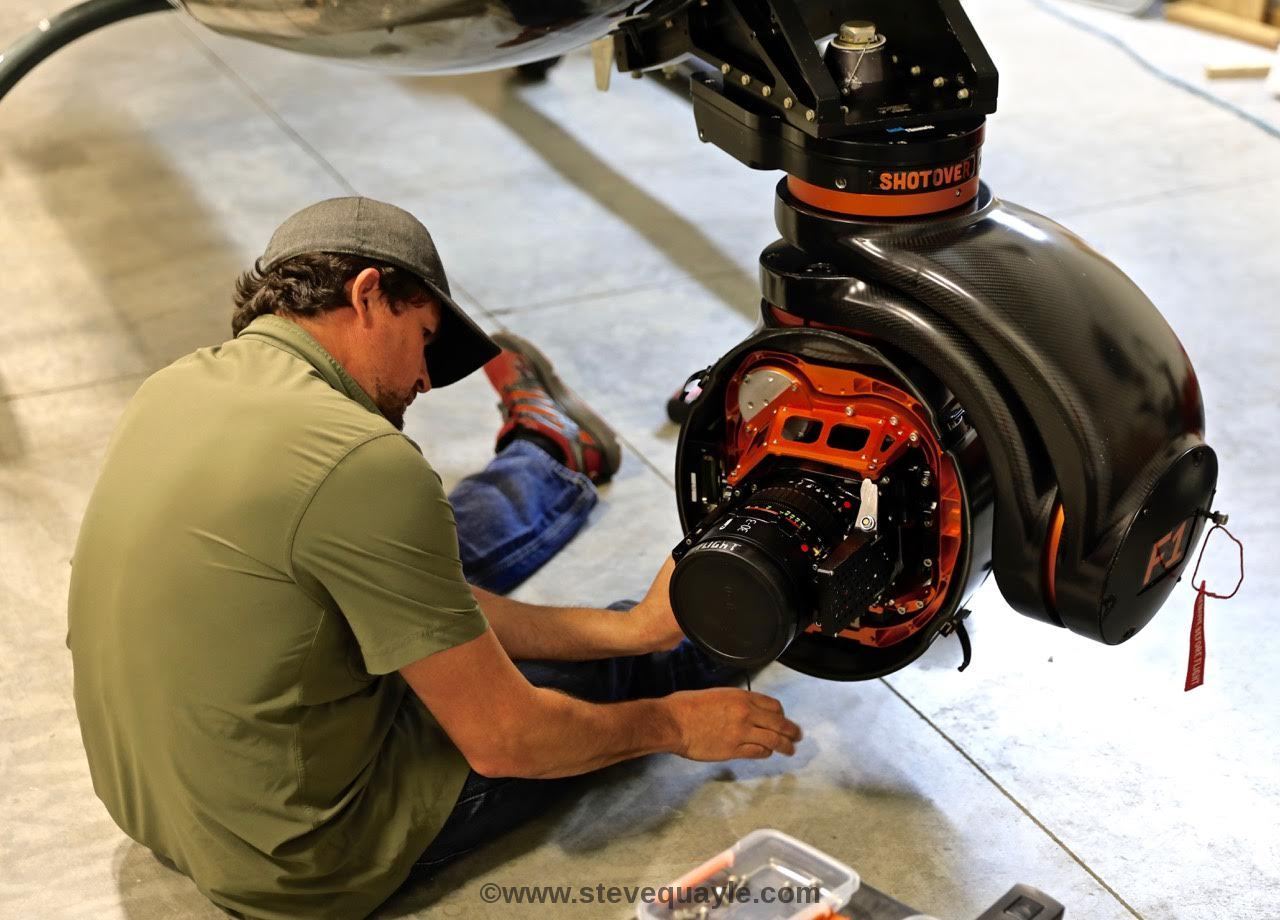 (Image Credit- Steve Quayle, used with full permission)

Throughout the article below, we will be showing some of those exclusive aerial photos taken over Yellowstone sent to us by Steve Quayle.

The other portion of the SQ Alert is the one I would like to focus on because this is something we at ANP have noticed quite often. Some YouTube channels re-publish old interviews, without mentioning in the details that the interviews were taken years earlier and they do this every single time any news of seismic activity, or earthquake swarms occur at Yellowstone.

From the SQ Alert - Headline regarding his alert "Michio Kaku - Yellowstone Will Devastate America;THIS INTERVIEW WAS RECYCLED FROM 2011, NOT CURRENT,AND RE-DATED WHICH WAS MADE TO SEEM CURRENT NON EVENT, AND FALSE CONCERN OVER RECENT YELLOWSTONE EARTHQUAKE HYSTERICS."

A quick search shows that point to be spot on, as shown in the screen shot below: Carefully note the dates these were published, all of which referencing the same interview.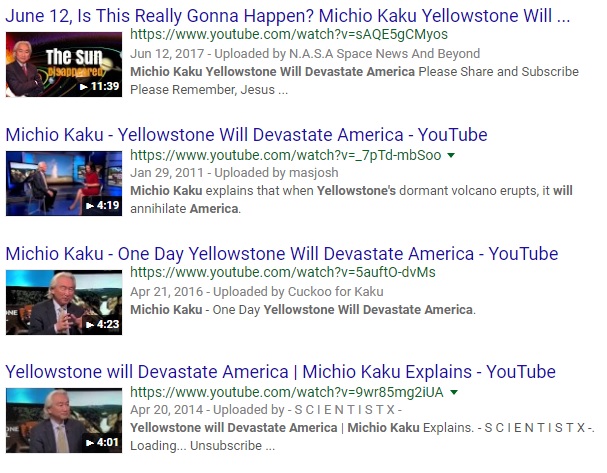 A look through YouTube for this interview shows many more since 2011, every few months, most of which not noting that the interview was first published in 2011.

Within the alert Steve states "THOSE OF YOU WHO TAKE OLD INTERVIEWS, SUCH AS THE 6 YEAR OLD,INTERVIEW WITH MICHIO KAKU, AND REDATE WITH NO DATES ON WHEN THIS INTERVIEW WAS TAKEN,ARE "TRUTH BANDITS" AND DIS -INGENUOUS AT BEST."

All News PipeLine uses videos frequently, to either prove an assertion by showing a news clip, or to show what others are saying about a particular topic, so we can say from personal experience that there are dozens upon dozens of people that will regurgitate old interviews and pretend they are new, and sometimes it can take hours to hunt down the originating source to discover it was an old video, just republished to pretend it is new.

YELLOWSTONE HYSTERIA PATTERN

Around this time every year, we note the same pattern emerge, a story about Yellowstone earthquake swarms or seismic activity, followed by blaring headlines saying an eruption is imminent.

In 2016, the fevered pitch hits about April, with headlines like "Yellowstone volcano on brink of eruption? Video shows surface," dated April 2016. Also "Could a super-volcano under Yellowstone National Park erupt soon?," in the same month. In June 2016 we saw "Earthquake shakes things up in West Yellowstone." Another in June "California Fault Lines and the Area Around Yellowstone Are Shaking."

In 2014, a search along the same date range showed the Yellowstone hysteria was about Buffalo/Bison stampeding out of the park, predicting" earthquakes and an eruption, yet the video that started that bit of madness was taken a month before it went viral after being republished with the original poster having noted in the his video description that the video shows a group of bison running deeper into the park.

Sure enough, look to the Google search screenshot above, and right on cue, someone republished the 2011 Kaku interview, which inflamed that hysteria.

Starting to see a pattern here ladies and gentlemen? Every time Yellowstone hits the news, someone re-uploads that same video from 2011 and doesn't note it is an old interview, websites and writers see the date and try to inform readers without knowing it is a nearly six year old interview.

In April 2016, Stefan Stanford addressed this very issue of the Yellowstone  "tool of mass distraction" where Quayle highlighted specific things for people to watch for concerning Yellowstone, one of which being "Magma would most likely break through the ground at Norris Geyser Basin or Mammoth Hot Springs prior to any major explosion."

The recent images taken by Steve Quayle, show both those areas: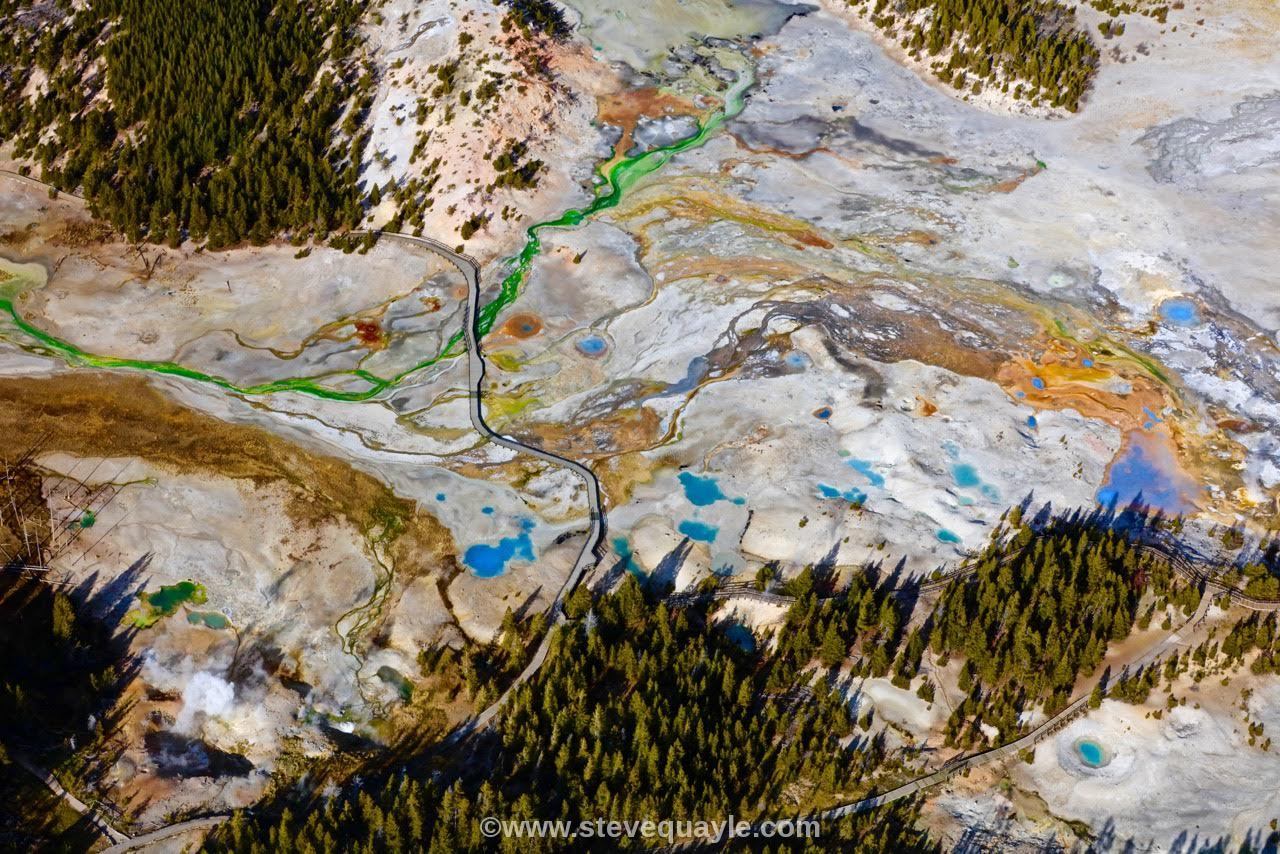 (Norris Geyser Basin where magma is closest to the surface - Used with permission)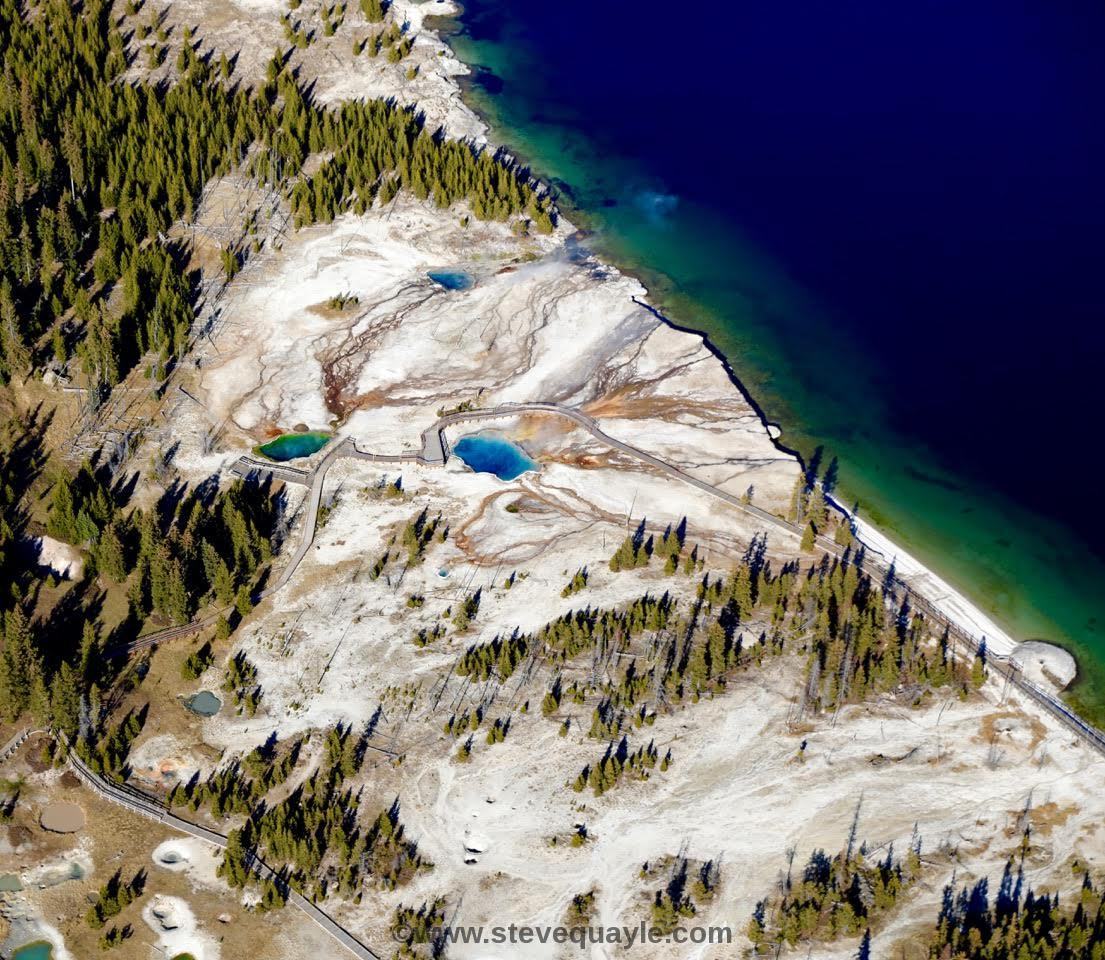 (West Thumb Geyser Basin - Used with permission)

The note with the image above states that Steve monitors these with intense scrutiny as its closest to the volcanic vent in the lake just a couple miles from this.

Below is the full update added to Stefan's April 2016 article from Steve Quayle, about what to look for if you are worried about Yellowstone, and they still apply:


SQ-THINGS I WOULD RECOMMEND PEOPLE WATCH CONCERNING YELLOWSTONE NATIONAL PARK-NUMBER ONE 1.) IN THE PAST THERE HAVE BEEN ALASKAN EQ'S THAT HAVE INITIATED SYMPATHETIC SEISMIC EVENTS IN YELLOWSTONE PARK,MICRO TREMORS ARE NOT THE ISSUE.,NUMBER 2.) MAGMA WOULD MOST LIKELY BREAK THROUGH THE GROUND AT NORRIS GEYSER BASIN OR MAMMOTH HOT SPRINGS PRIOR TO ANY MAJOR EXPLOSION-3.)WEST THUMB GEYSER BASIN WITH LAKE SIDE STEAM AND GEYSER VENTS, AND LONG DORMANT GEYSERS ONCE AGAIN BECOMING ACTIVE ALL AT ONCE 4.) MASSIVE ICE MELT OVER MAIN VOLCANIC VENT IN YELLOWSTONE LAKE FURIOUSLY MELTING ICE OVER ITS LOCATION.5.) IMMEDIATE CHANGE IN THE HIGHER TEMPERATURE THERMOPHILE BACTERIA COLORS INDICATING MUCH HOTTER WATER.6.) ACTIVITY OF LONG PERIOD EPISODIC QUAKES IN THE VICINITY OF IDAHO WYOMING AND THE QUAKE LAKE AREA OF MONTANA7.) HYDROGEN SULFIDE LEVELS RISING EXPONENTIALLY 8.) MASS ANIMAL MOVEMENT BEYOND SEASONAL MIGRATION OF BISON, ELK,WOLVES ETC.9.) CERTAIN AREAS OF THE PARK BEING CLOSED RANDOMLY,BEYOND THEIR NORMAL ANNOUNCED CLOSURES AND OPENINGS.10.)CHINESE SCIENTISTS AND MILITARY WOULD BE PRESENT AS THEY OWN ALL THE NATIONAL PARKS AS COLLATERAL FOR THEM LOANING MONEY TO U.S! NONE OF THIS IS CURRENTLY GOING ON -SO LEARN TO THINK ,OBSERVE AND ACT BASED ON FACTS NOT INTERNET HYPE.....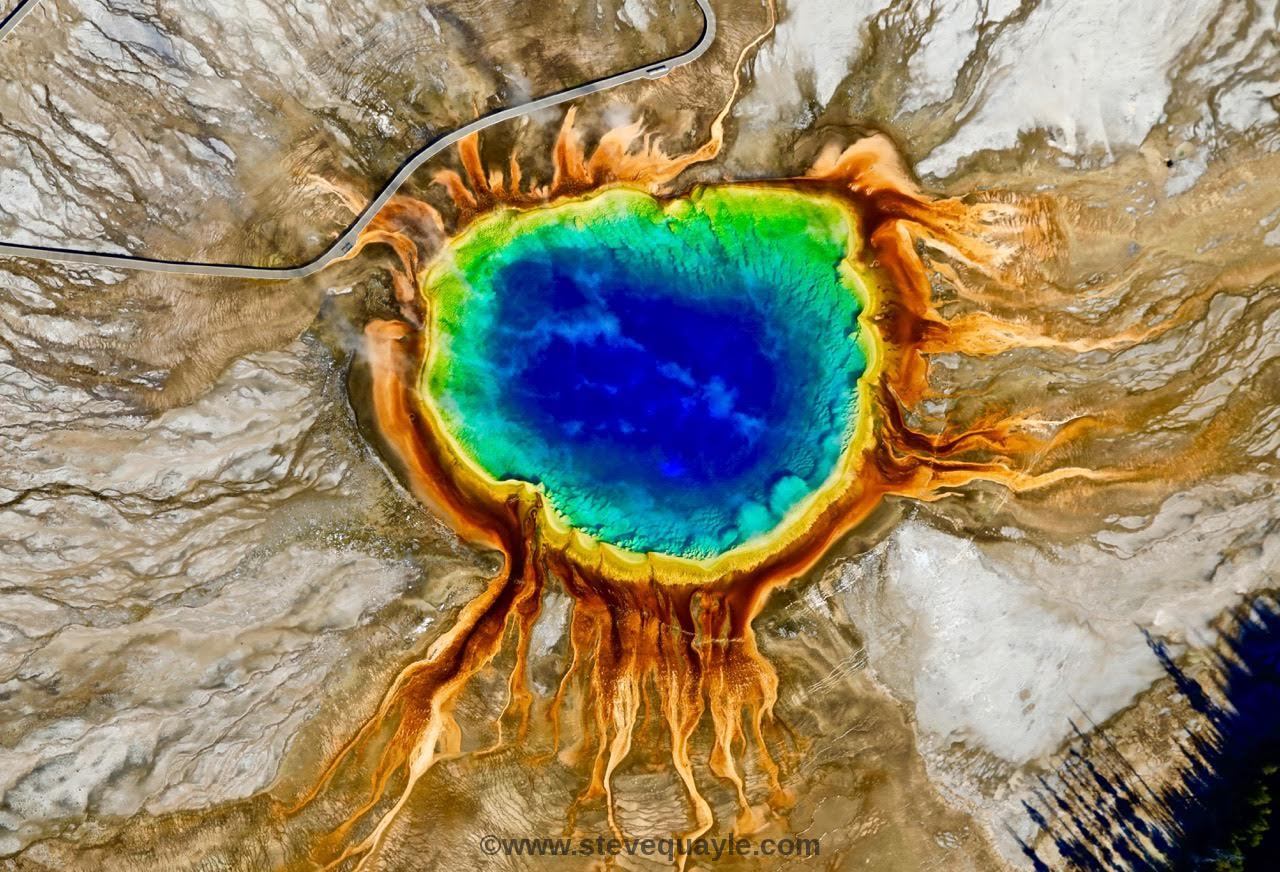 (Grand prismatic Geyser Poll - Used with permission)


Via The Montana Standard: According to Mike Stickney, seismologist for the Earthquake Studies Office, Montana Bureau of Mines and Geology on the Montana Tech campus in Butte "earthquake swarms in Yellowstone are nothing new." He also highlights "what's also not new," which "is the response from media outlets, which he said can sometimes sensationalize earthquake swarms with depictions of doom and gloom."

"Yes, Yellowstone is a super volcano," said Stickney. "But the chances of it exploding are extremely remote. It's an extremely rare occurrence. There's a lot of activity that happens at Yellowstone that does not portend to a big eruption."

There was a time those Yellowstone headlines used to freak me out as well, until I started seeing the pattern, so now, I look to those in the area, those that have been observing it for decades, and those that use data and analysis rather than seeing the word "Yellowstone" and screaming "It's Gonna Blow!"

BOTTOM LINE

Above are number of recommendations for Yellowstone National Park watchers to look out for, but what I look for is people like Steve, that are close enough to be affected in a major way to say "hey, something is wrong, we are hightailing it," for those on the ground at Yellowstone to start packing to get out of Dodge, for Montana Seismologists to say "this is not normal," and for a huge SQ Alert saying "LEAVE NOW."  Until then, it is a bunch of hype.

Sure, one day Yellowstone may blow, but right now, we have increased tensions with Korea, China, Russia. Illinois is so broke op-ed writers are recommending dissolving the whole state and handing pieces of it over to surrounding states because Illinios is the "Venezuala of the mid-west." We have the MSM pumping out fake news on a weekly basis in a war against our President. Militant leftists getting more violent by the day and shooting at GOP congress members. Free speech under attack.....etc.

Yellowstone, right now, doesn't even make the top ten of things to worry about.

Below is a very interesting commentary from a retired research analyst. He is not the best speaker, he curses a little bit, but uses actual data from official reports to prove his major assertion stated in his details: "The swarms are nothing new. You should not report a warning with no research."

In just the first five minutes he uses the reports to show comparisons, such as in 2017 from January to March there were 164 earthquakes in the Yellowstone region, yet according to the same official reports in 2015 there  were 307 in the same time frame, and in 2014 there were 745 in the same time frame.



Help Keep Independent Media Alive, Become A Patron for All News PipeLine at https://www.patreon.com/AllNewsPipeLine



comments powered by

Disqus