Whatfinger: Frontpage For Conservative News Founded By Veterans

"The Best Mix Of Hard-Hitting REAL News & Cutting-Edge Alternative News On The Web"

September 30, 2020
This Is How Quickly They Could Shut It All Down: 911 Emergency Outages Just The Latest Sign Of Something Sinister Ahead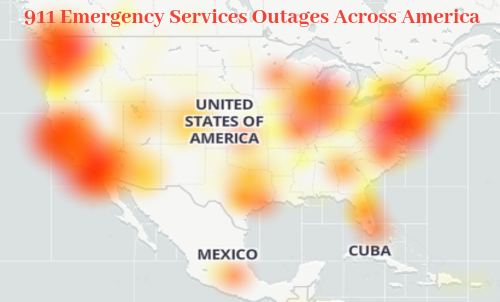 Back on August 18th after the state of 'Commiefornia' announced 'rolling blackouts' for potentially millions of residents of the state to deal with an intense heatwave that had struck, we published this story on ANP titled "'Commiefornia's Rolling Blackouts' Show Us How Quickly The Globalists Could Shut Down America Completely & A 'Long-Term Grid Down Death Toll' Would Absolutely Dwarf That Of Covid-19" within which we warned that due largely to nearly EVERYTHING in America being connected to 'big tech' and the electrical grid, 'enemies of America' could 'shut us down' in no time flat. 
As we'd also reported within that story, while we all know that weather can always wreak havoc upon the grid and turn what most consider 'normal' into the most difficult of times should the weather take the grid down for an extended period of time, we also saw how government's in California were using modern amenities such as electricity and water to enforce their own brand of medical tyranny, threatening to shut those modern day necessities down to people who might be hosting parties in 2020 California.
With tyrants able to shut off such modern amenities with the flip of a switch in 2020, what happened on Monday all across America should put another exclamation point on our earlier warning with 911 emergency call lines going down all across the country following a huge 'technical glitch', a Microsoft 365 Office outage that took down numerous Microsoft services. 
And while that 'technical glitch' could have very well been just 'a glitch', as Steve Quayle warned on his website while linking to this story over at The Sun reporting upon the coast-to-coast outages, "Someone's up to no good, Hmmmmm?!" And with democrats and globalists growing desperate ahead of another President Trump Supreme Court Judge selection and an election that could still be won by President Trump, solidifying his position in office for another 4 years, we really shouldn't be at all surprised if they pull out all stops in the weeks ahead, including sending America back to the 'dark ages' for a while if it helps them to complete their goal of bringing in a totalitarian 'new world order'.  
As Steve Quayle just posted in an important new SQAlert taking a look at this outage, according to one of the original 911 communication's system designers, the ramifications of these outages were huge, with the nationwide shutdown proving 'bluntly and clearly' that whoever caused the 911-down situation had absolute control over the entire communications fabric of North America Canada and Mexico. 
(ANP EMERGENCY FUNDRAISER: Due to unexpected emergency repair bills, please consider donating to ANP to help keep us in this 'Info-war' for America at this most critical time in US history as we approach the 2020 election during a time of systematic 'big tech' censorship and widespread Democrat corruption.)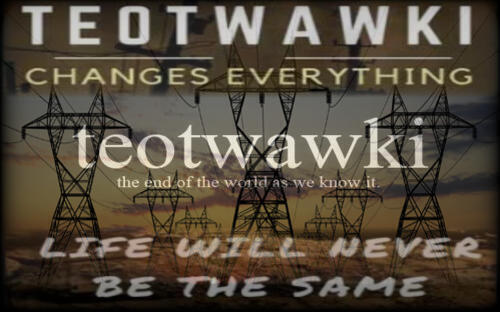 Over the last several years there have been numerous stories written by mainstream media outlets about how 'relatively easy' it would be for enemies of America to shut down our power grid, leaving hundreds of millions of Americans without power and a huge nightmare ahead for all.
With the Wall Street Journal reporting back in 2011 that according to the Pentagon, online cyber attacks upon critical US infrastructure could be considered 'acts of war' upon the US, Forbes had reported back in 2014 that a cyber-attack by China could shut down the US electrical grid while this 2018 story over at NPR had reported that Russian hackers could do the same thing, quite literally sending America back to the 'dark ages'.
Reporting within that NPR story that since at least March of 2016, Russian hackers had attempted to infiltrate numerous sectors of America's critical infrastructure, including energy, nuclear, commercial facilities, water, aviation and manufacturing, as Dr. Peter Vincent Pry has warned numerous times including this August 6th ANP story, any long-term power grid outage in America that wasn't remedied in short order could lead to the deaths of 90% of us or more in the following year to 18 months from disease, chaos and mass starvation as America is completely paralyzed. 
Also warning within that story that America is now more vulnerable to an EMP/cyber attack upon 'the grid' than ever before in our history, can you imagine suddenly having to live your life without electricity and all of the 'modern amenities', that most of us take for granted in 2020, for an extended period of time? From this August of 2020 story over at Secrets of Survival.: 
Commercial jets will fall from the sky across North America. Nuclear power plants will go off-line. Hospitals will become death traps. Battles over food will be fought in the streets. And that's just day one. Welcome to the EMP nightmare. 
The threat of a "permanent blackout" across the United States caused by an EMP (electro-magnetic pulse) weapon has received a lot of press in recent months. 
Considered an unlikely event by most people in years past, the more it has been discussed in both the private sector and the Pentagon, the more likely it has become that we will one day be attacked by an EMP, seems to be what the data on the EMP threat is saying. The U.S. government has even created a commission to address the threat, EMPCommission.org. 
Just One EMP Could Be Devastating 
As a result of just one EMP attack on the U.S., in an instant the nation's power grid will fail as anything with circuits (including most automobiles built since the early 1960s when computerized components became more standard in automobiles) will cease to work.
Trains, buses, subway systems and commercial airlines and other modern planes will cease to work also — even the 4,000 or so commercial flights (think Delta, U.S. Airways, Southwest Airlines, and many others) that are in the sky over America at any given time. 
Our electricity driven society, built on a complex web of intersecting wires and computer circuits, will suddenly come to a standstill. 
All hell will probably break loose shortly after.
So while Americans all across the country are prepping for a 'Covid-19 2nd wave' or the mass Democrat civil unrest (or even Civil War) that may follow the election, we can't rule out the possibility that these latest emergency services outages might have possibly been some kind of 'beta test' ahead of an election that Democrats cannot afford to lose if they hope to complete their global agenda.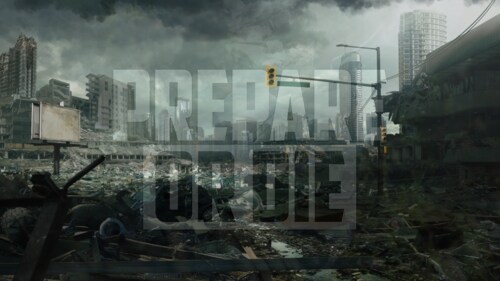 With the stage now set for the most contentious and chaotic election in US history and the very real possibility that America won't know who our next President is until December or even January of 2021, our country being rapidly herded into medical tyranny and now more signs of the 'entire system' breaking down with Bloomberg reporting a massive hunger crisis has struck our neighbors to the south in Latin America where many are unable to get meat, milk or bread, we cannot stress enough getting our families and loved ones prepared for what is likely ahead.   
As videographer 'City Prepping' emphasizes in the 2nd video at the bottom of this story, while everything now happening all across America may sound like a Hollywood movie script, we still have time to get fully prepared for what's ahead. 
And as Mike Adams warns in the 1st below, most Americans are still completely unprepared for the 'worst case scenario' that may be ahead, completely oblivious to what's really unfolding while believing every word coming out of the mouths of the mainstream media which long ago sold out 'America' for 'the globalist agenda'. 
With it now being quite obvious that the globalists have plans in the works for something big to happen soon, and the very real possibility that these latest emergency services outages may have been some kind of a 'drill' in preparation for what they're about to unleash, we have to wonder what they're prepared to do to make sure Biden wins in just weeks while wondering if they're preparing to have an outage during the coming election to 'help' chaos ensue.

So while none of us can predict the future with absolute accuracy, as both City Prepping and Mike Adams point out, stepping up our preps in the days and weeks ahead could be absolutely vital, especially with leftists still pushing chaos on the streets of America and the very real chance that we haven't seen anything from them yet with another 4 years of President Donald Trump a very real possibility should he win in November. And should Joe Biden somehow win, that in itself is a reason we all should be prepared in a huge way for more troubled times ahead in America with Democrats fully able to usher in the globalists agenda.
Generators:

Honda EU2200i 2200-Watt 120-Volt Super Quiet Portable Inverter Generator

WEN 56203i Super Quiet 2000-Watt Portable Inverter Generator w/Fuel Shut Off, CARB Compliant, Ultra Lightweight

A-iPower SUA2000iV 2000 Watt Portable Inverter Generator Quiet Operation, Lightweight

Westinghouse WGen7500 Portable Generator with Remote Electric Start - 7500 Rated Watts & 9500 Peak Watts - Gas Powered - CARB Compliant - Transfer Switch Ready

Champion Power Equipment 76533 4750/3800-Watt Dual Fuel RV Ready Portable Generator with Electric Start

Champion Power Equipment 100692 2000-Watt Ultralight Portable Inverter Generator

Extension Cords:

Southwire 2588SW0002 Outdoor Extension Cord- 12/3 American Made SJTW Heavy Duty 3 Prong Extension Cord- Great for Commercial Use, Gardening, and Major Appliances ( 50 Foot- Yellow)

AmazonBasics 16/3 Vinyl Outdoor Extension Cord | Orange, 100-Foot

Solar Panel Kit:

ECO-WORTHY 1KW Complete Solar Panel System Kit with Battery and Inverter for Homes House Shed Farm

Items For Power Outage Kit:

RunningSnail Solar Crank NOAA Weather Radio for Emergency with AM/FM, Flashlight, Reading Lamp and 2000mAh Power Bank (Green)

Service Survival Emergency Radio & NOAA Weather Radio | 2000mAh Hand Crank Radio & Battery Powered Radio AM/FM NOAA Solar Radio Weather Radio Weather Radio LED Flashlight USB Power Charger

GearLight LED Tactical Flashlight S1000 [2 PACK] - High Lumen, Zoomable, 5 Modes, Water Resistant, Handheld Light - Best Camping, Outdoor, Emergency, Everyday Flashlights

Energizer Max 9V Batteries, Premium Alkaline 9 Volt Batteries (8 Battery Count)

AmazonBasics D Cell 1.5 Volt Everyday Alkaline Batteries - Pack of 24

Energizer Max C Batteries, Premium Alkaline, 4 Ct, Packaging May Vary

Energizer AAA Batteries (48 Count), Triple A Max Alkaline Battery

2-in-1 First Aid Kit (348-Piece) 'Double-Sided Hardcase' + Bonus 32-Piece Mini Kit: Perfect for Home & Workplace Safety [50 Person Kit]

Communications:

Ham Radio Walkie Talkie UV-5R Pro 8-Watt Dual Band Two Way Radio with Ham Radio Handheld Speaker Mic and NA-771 Antenna 2Pack and One USB Programming Cable

BaoFeng UV-5R Dual Band Two Way Radio (Black)

BaoFeng UV-5R Plus Dual-Band 136-174/400-480 MHz FM Ham Two-Way Radio (Black)

2PCs Baofeng Radios UV-5R MK5 8 Watt MP Max Power 2020 1800 mAh Li-ion Battery with Programming Cable Compatible for Baofeng Two Way Amateur Ham Radio Walkie Talkie

Motorola Solutions T480 Talkabout Rechargeable Emergency Preparedness Two-Way Radio Single Unit (Red/White)
Meats:
Harris Robinette Natural 100% Grass Fed Ground Beef - Hamburger Meat, Ground Meat - Made in the USA - 10 Pack
Aged Angus Filet Mignon Top Sirloin NY Strip Ribeye and Premium Ground Beef by Nebraska Star Beef - All Natural Hand Cut and Trimmed - Steak Gift Packages Delivered to Your Door
Bison Burgers & Steaks Combo Pack: 100% All-Natural, Grass-Fed and Grain Finished North American Bison Meat with no Growth Hormones or Antibiotics - USDA Tested - 14 Piece of Tender, Flavorful Meat
H.F.'s Outstanding All Natural Skinless Boneless Chicken Breast, 40 Ounce
Porter & York, Prime Beef Bone In Ribeye Steaks 20oz 4-pack
Porter & York Brand Meats - Prime Beef Boneless Ribeye Steak 16oz 4-pack
T-Bone Steaks, 6 count 16 oz each from Kansas City Steaks
32 Classic Steakburgers, 4.5 oz each from Kansas City Steaks
Much more survival food still in stock can be found here and here. 


ANP is a participant in the Amazon Services LLC Associates Program.
EMERGENCY FUNDRAISER: With non-stop censorship and 'big
tech' attacks upon independent media, donations from readers are absolutely critical in keeping All News Pipeline online. So if you like stories like this, please consider donating to ANP.

All donations are greatly appreciated and will absolutely be used to keep us in this fight for the future of America.

Thank you and God Bless. Susan and Stefan.

PLEASE HELP KEEP ANP ALIVE BY DONATING USING ONE OF THE FOLLOWING METHODS.
One time donations or monthly, via Paypal or Credit Card:

Or https://www.paypal.me/AllNewsPipeLine
Donate monthly from $1 up by becoming an ANP Patron.



Donate Via Snail Mail

Checks or money orders made payable to Stefan Stanford or Susan Duclos can be sent to:



P.O. Box 575

McHenry, MD. 21541







comments powered by

Disqus