Whatfinger: Frontpage For Conservative News Founded By Veterans

"The Best Mix Of Hard-Hitting REAL News & Cutting-Edge Alternative News On The Web"
 
April 20, 2016

Drone Footage Shows Devastation Of Japan Literally Ripped Apart As Fears Mount With Food In Short Supply And Ringing Warnings Of 'This Has Only Just Begun' - This Will Be The End Of The Pacific And Tens Of Millions Will Die

Are Seismic Weapons Being Used Against Them?
By Stefan Stanford - All News Pipeline - Live Free Or Die

Many more Fukushimas ready to happen!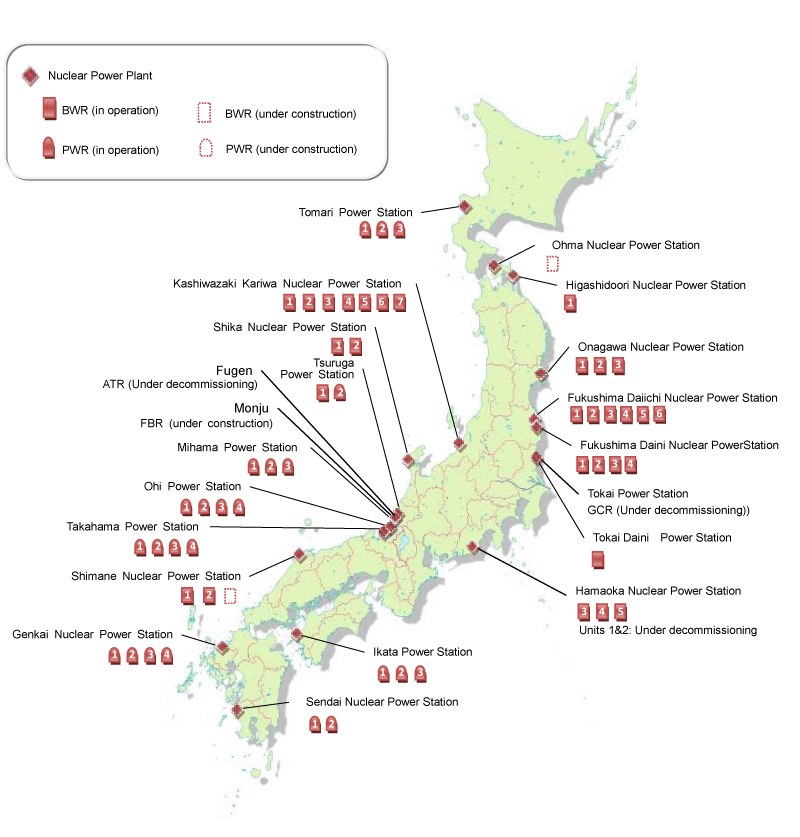 The story that Steve Quayle linked to yesterday from Michael Snyder at the Economic Collapse Blog tells us that, according to 'stunned' experts, Japan's southern island may be splitting in half as is also shared in the first video below featuring Gary Franchi of the Next News Network.

Providing us with a very real example of a 'life or death survival story' unfolding before our very eyes, we quickly learn that those in Japan who were not prepared were out of luck as supermarket shelves were quickly completely empty while the Extinction Protocol told us about 'nights of terror' as some slept in cars as parts of the southern Island of Japan began to crumble.  

With scientists now acknowledging that what is taking place in Japan is 'highly unusual', despite the fact that the quake on Ecuador's Pacific Coast was larger than the series of quakes in Japan and is getting much more attention, the Japan quakes are much more dangerous and continued warnings that what we're witnessing now is 'only the beginning'.

Should any of us really be surprised by all of this? We have been long warned.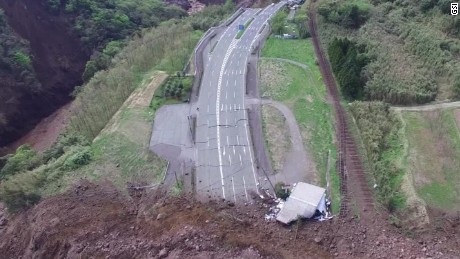 We're told that geologists, reporters and others in Japan are 'mystified' by what is now happening and deeply concerned as this 'unusual quake cluster' has quite literally ripped this nation apart as seen in the images within this story and heard in the 2nd video below. If this IS 'just the beginning', then clearly there are many more difficulties ahead for this island nation and the rest of the world.

As ANP recently reported, with deadly earthquakes all across the 'Ring of Fire' in recent days and experts warning of a series of 'Biblical quakes' measuring over 8.0 on the horizon, we see that something huge is happening worldwide as shared in this story from Susan Duclos with 'Earth birth pangs' going on now only a small taste of what's to come.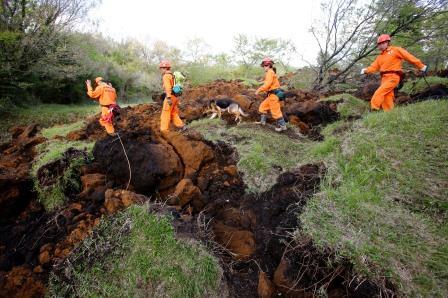 The final two videos below offer us drone footage of several different areas throughout Japan that show us the widespread damage that has been caused by the series of quakes that still cannot be completely explained by geologists. In them we can actually see the fault lines that have ruptured causing all of this damage as the island nation is quite literally ripped apart.


If this is only the beginning and warnings from top geologists of a series of 4 or more magnitude 8.0 earthquakes on the horizon are correct, we see that the warnings long given by those urging us to prepare for whatever possibility might lay ahead for us are once again quite valid. In the excerpt below from the Extinction Protocol story, we see exactly why those who are unprepared suffer dearly in horrifying situations such as this. Could have being prepared helped? 
Heavy rain started falling Saturday night, threatening to complicate the relief operation and set off more mudslides. "Daytime today is the big test" for rescue efforts, Japanese Prime Minister Shinzo Abe said early Saturday. Landslides had already cut off roads and destroyed bridges, slowing down rescuers. Nearly 200,000 homes were without electricity, Japanese media reported, and an estimated 400,000 households were without running water. Kumamoto prefectural official Riho Tajima said that more than 200 houses and other buildings had been either destroyed or damaged, and that 91,000 people had evacuated from their homes.
Hundreds of people lined up for rations at distribution points before nightfall, bracing for the rain and strong winds that were expected. Local stores quickly ran out of stock and shuttered their doors, and people said they were worried about running out of food. Police in Kumamoto prefecture said that at least 32 people had died from Saturday morning's earthquake. Nine died in the quake on Thursday night. More than half the deaths were in Mashiki, a town on the eastern border of Kumamoto city that was hit hardest by the first quake.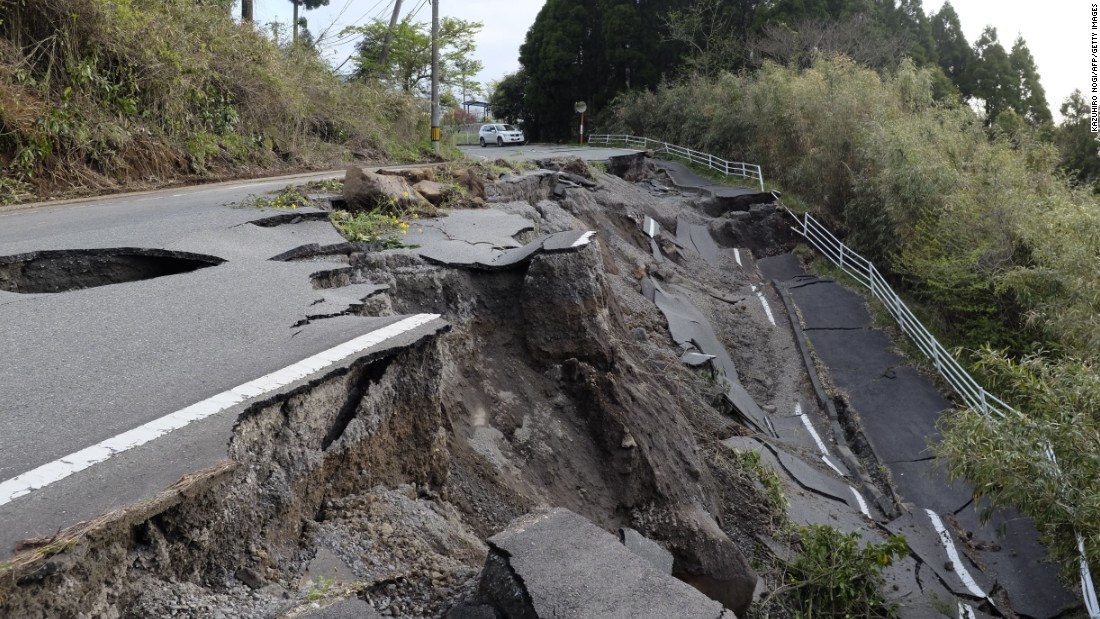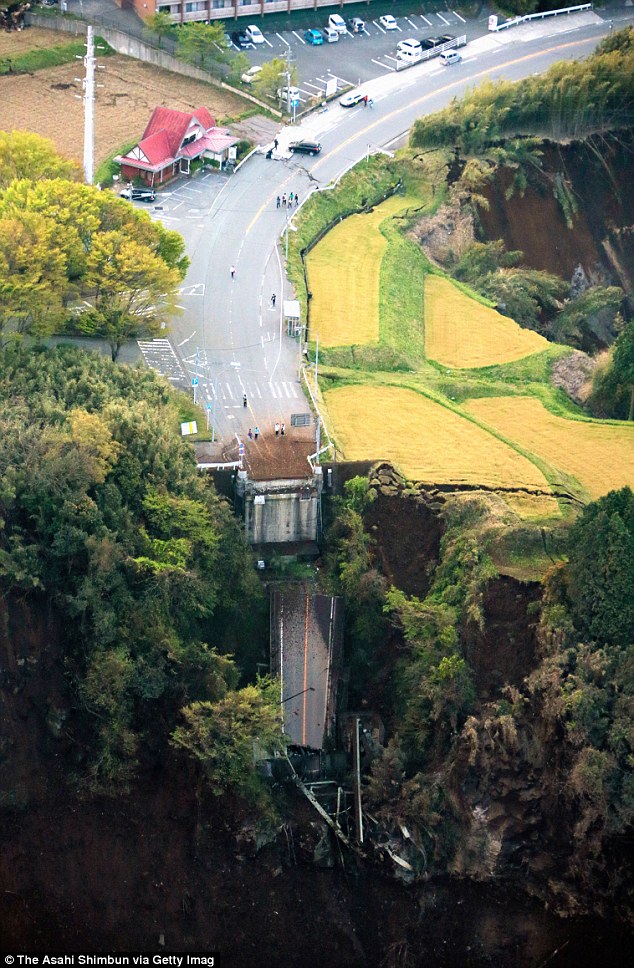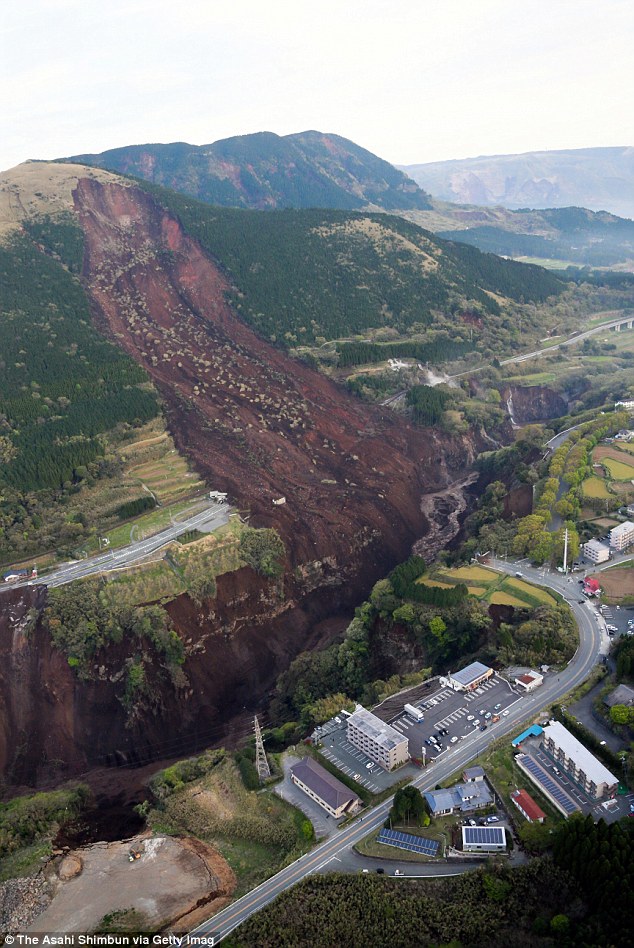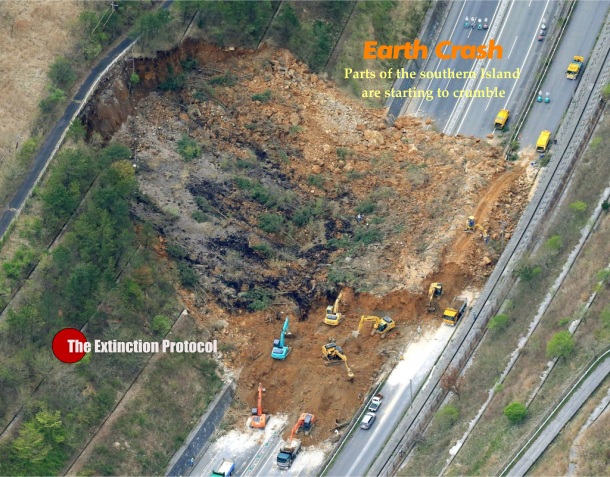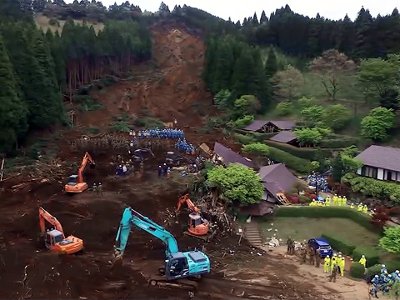 comments powered by

Disqus