Whatfinger: Frontpage For Conservative News Founded By Veterans
"The Best Mix Of Hard-Hitting REAL News & Cutting-Edge Alternative News On The Web"
December 12, 2015
Something Huge Is Coming 
As ISIS Prepares Imminent 'Main Event' In U.S. - To Be Largest Terror Attack In History And Fully Sanctioned By Obama Administration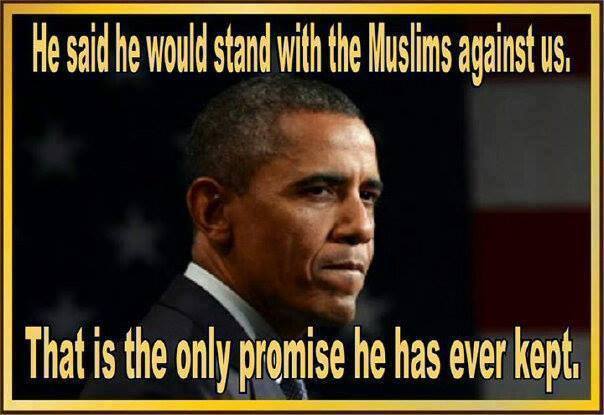 By Susan Duclos - All News PipeLine

MAJOR UPDATE - DECEMBER 15, 2015 - Recent Strange Events Show ISIS May Be Preparing 'Hell Cannons' To Rain Down Hell Upon America - Propane Tanks On Steroids Can Hit Targets A Mile Away!

Barack Obama gave a speech from the Oval Office last week, one where he assured Americans that his failed policies were going to be continued and to which did not reassure anyone listening to it, but despite his assertions to the contrary, the terror group ISIS is not "contained," and as recent revelations show, coordinated attacks are being orchestrated right now against America. We will also connect the dots and show that there is a reasonable case to be made that not only has the Obama administration facilitated the attack that occurred in San Bernardino, they have given a de-facto saction for what is coming..... and it is huge.

There is an old expression that actions speak louder than words and the Obama administrations actions, as we will show below, are actively helping to allow ISIS and other terror groups access into America and obstructing officials from investigating, reporting and thwarting the imminent "main event" being prepared against Americans.

FACILITATION AND SANCTION OF TERRORISTS WITHIN THE UNITED STATES

Previously ANP has reported that since 2011 active surveillance in Mosques across America has been "off-limits" without high level approval from individuals unknown and not elected by the people. We have also reported on a former FBI counter-terrorism expert stating outright that 75 percent of Mosques and Islamic centers in America are known to be "jihadi newtworks."

With those facts in mind, we note Rep. Ron DeSantis (FL-06), Chairman of the Subcommittee on National Security, in conjunction with the Subcommittee on Health Care, Benefits, and Administrative Rules, held a hearing Thursday, December 10 examining terrorism and the Visa Waiver Program.

Jeh Johnson, United States Secretary of Homeland Security was originally requested to appear, instead he sent his "expert" to the hearing to answer questions. His expert was Kelli Ann Burriesci, the Deputy Assistant Secretary for Screening Coordination for the Department of Homeland Security (DHS), who was asked a series of questions dealing with the amount of Syrian refugees, not the reported amount, but the actual amount that have been allowed into the United States over just the last year.... her answer was " I didn't bring any of the refugee numbers with me."

Burriesci was asked how many Americans have traveled to Syria in the last year, her answer was "I don't have that number on me either." Follow-up question was "so you don't know how many Americans have traveled and returned?" Her answer was "I don't have that number on me."

She was also asked how many Visa waiver program overstays are there currently in the United States, her answer was "I don't have information."

As is pointed out in the hearing clip below, the whole purpose of the hearing was to discuss the refugees program and the waiver program, yet the Obama administration is deliberately stonewalling by refusing to provide the basic numbers being asked for.

Listen below:



We also see Obama is deliberately ignoring FBI warnings, brought to us by Dinesh D'Souza




Then we have the Piece-de-resistance, reported on December 11, 2015, by Breitbart, showing that it was Obama's Department of Homeland Security's Civil Rights and Civil Liberties division that deleted information and stopped an investigation that could have prevented the San Bernardino massacre from occurring as explained by Department of Homeland Security whistleblower Philip Haney.



This Deobandi network had a branch in San Bernardino, which rang bells with Haney the moment he saw news reports about a terrorist attack there.
I found that individuals who were in the case, from three years ago, had come to that mosque. So, if I had still been active duty, working on the case, and everything had been going as it was, I would have linked that mosque to the initiative, simply because people that were already in the database were going there. Therefore, either Syed would have been put on the no-fly list, because of his close affiliation with it, or his pending fiancee would not have been given a visa, because she was affiliated with somebody who was tied to that mosque.
But he wasn't on the case any more… because his initiative was deemed politically incorrect and shut down by the Department of Homeland Security's Civil Rights and Civil Liberties division.

"They came into the National Targeting Center, either physically or through emails and correspondence, and said that we could not develop cases based on association with Tablighi Jamaat, and/or any Islamic group," Haney revealed.

Contrary to Barack Obama's assertions, the terror threats against the U.S. are not under control, unless doing everything in his power to obstruct investigations that could prevent a terror attack on U.S. soil, is what he means by "control," making him the facilitator-in-chief for ISIS supporters and terrorists already inside America.

IMMINENT 'MAIN EVENT' BEING PREPARED

If there is one thing history has taught us, it is when a madman tells you he is going to kill you, you take that threat seriously and now we have a group of madmen, ISIS, declaring the "final battle," with the crusaders in a newly released "end of the world" video threat, indicating they are preparing for their main event.

Via the UK Mirror:


It then moves on to show the ISIS flag over Algeria, Libya, Egypt, Yemen and Iraq before parading the flags of the countries it has decided, ISIS is at war with.

The British flag is one of 60 on the screen.

Last week, the terror group also released a new video threatening terror attacks in major cities across the world.

With intel that ISIS is preparing to strike as soon as December 24, with anywhere from 25-50 U.S. cities being targeted, we see a number of reports coming out of Missouri which are indicative of terrorists kicking their plans and preparations into high gear.

KRCG reports- Authorities have received reports of at least six instances in which people purchased large numbers of prepaid phones at Walmart stores in Missouri.



Jefferson City Police confirm that a large number of phones were bought by "three men with accents" at the Walmart on the east end of town over the weekend.

The first report of the strange purchase was filed in Lebanon, Mo.

Authorities say two men purchased 59 cell phones at the Walmart at about 3:50 a.m. on Saturday.

[...]



Two hours north of Lebanon, Columbia Police received the second report on Monday.

According to the Columbia Police Department, officers received a report five or more males purchasing multiple prepaid cell phones at about 9:30 p.m. on Friday, December 4.

The Macon County Sheriff's Office also issued a statement saying the agency, along with Macon Police, is investigating a similar incident that happened at the Macon Walmart on Saturday.

KFVS reports Jackson Police Captain Rodney Barnes confirms 48 prepaid cell phones were purchased at the Walmart in Jackson on Friday, Dec. 4.

Cape Girardeau Police Chief Wes Blair says up to 10 prepaid cell phones were purchased the same day at the Cape Girardeau Walmart.

ABC News reports that according to Paul Fennewald, the former Missouri Homeland Security Coordinator, "prepaid phones are used as a way for criminals to communicate without law enforcement tracking them. He said in many past terrorist attacks cell phones have been used to trigger an explosive device."

Also in Missouri, federal officials have been contact in regards to dozens of propane tanks as Fox 4 reports the following:

At the end of November, a BP gas station in Lee`s Summit reported 18-20 propane tanks stolen from the outside cages. That same night the CVS on Southwest 3rd Street reported the exact same crime.

Two weeks later, the CVS on East 23rd Street in Independence was hit, and 28 tanks were stolen from that location. 

We will  delve into the Islamic population and terrorist networks already documented in Missouri a little further down in the article, but first a reminder from a December 11, 2015 article written by Stefan Stanford where he highlighted an alert that was posted at Steve Quayle's website about "a hobby shop in Miami was burglarized," where "several thousand dollars in remote control cars." The writer had seen the story on his local news and noted this specific story because of "what took place in California and seeing that there was a pipe bomb strapped to a remote control car."

A quick search shows the writer was correct as reports did confirm there were "three pipe bombs tied together to make one device and attached to a remote control car, which was meant to trigger a blast," and the San Bernardino killers did flee "the site of the massacre in an SUV with the bomb's controller," according to authorities.

Another quick search and we find the actual article on the hobby shop burglary, with the images captured by surveillance cameras at the Felix Hobby Shop, located near Northwest 119th Street and Eighth Avenue in North Miami.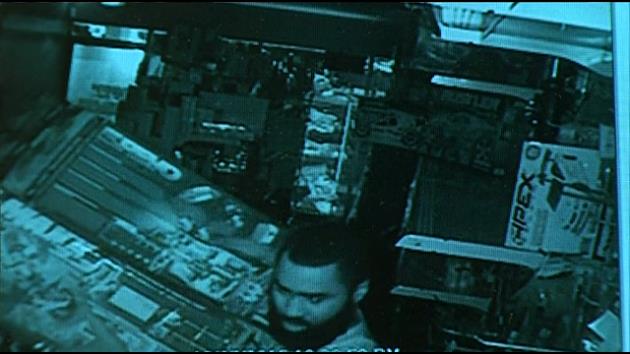 Not only did they take expensive remote controlled cars, among other electronic items, but according to Miami/Ft. Lauderdale news reports, a $1,000 drone was stolen in an earlier robbery.

A quick reminder of the UK mirror article linked above where it stated that ISIS has declared war on multiple countries and showed up to 60 different flags.... well, these type of burglaries aren't just happening across America, but further research shows that in Auckland hobby stores are also being targeted, with one report stating that "$30,000 of electronic equipment from an Auckland hobby store, including a custom-built drone worth nearly $10,000.

Hobby Station, a shop in East Tamaki specialising in remote controlled devices, caught the man on camera as he pillaged their showroom."

If these are the reports making the news, how many are not? 

MISSOURI JIHADI NETWORK

All one has to look at is some of the news coming from Missouri to understand they have a problem. For example, it was reported by Creeping Sharia on November 30, 2015,  that in Columbia, Missouri, "An assistant professor at an American university has been arrested for allegedly grabbing a 14-year-old female relative by the hair and dragging her into a car after he noticed she wasn't wearing a hijab.Youssif Z. Omar, 53, was reportedly at Hickman High School in Columbia, Missouri, on Tuesday when he spotted that the girl did not have the traditional Muslim headscarf.

Officer Latisha Stroer told the Columbia Tribune in an email that Omar grabbed the girl 'very violently by the hair'. He then allegedly slapped her across the face, and pulled her by the hair down and flight of stairs and into his car. The next day, Omar was arrested on suspicion of child abuse...."

Much more at Creeping Saria's Missouri page.

A look over at the Mosque finding site Salatomatic, we see 45 Mosques listed in Missouri, Screen shot below: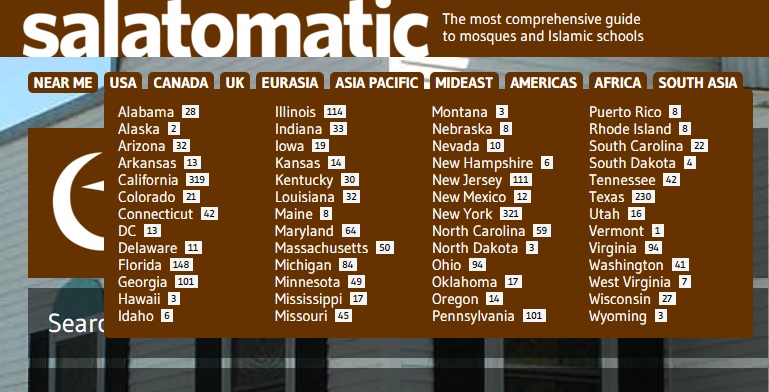 Compiled from Steven Emerson's American Jihad: The Terrorists Living Among Us and Independent investigators and news agencies, we see a map we have shown before, specifically noting that two of the 22 Jihad training camps, allowed to function within the United States, are located in Missouri, with one being in Columbia, where "five or more males" were reported to authorities for bulk pre-paid cell phone purchases referenced above.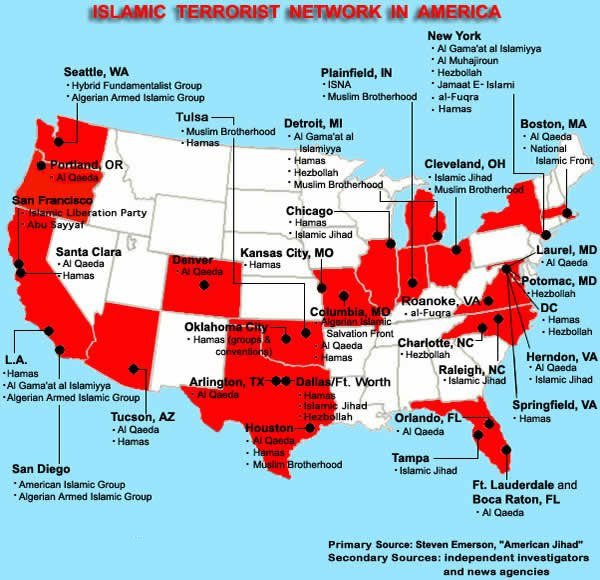 BOTTOM LINE

We are seeing the reports out of Missouri, but one has to wonder how many states are seeing thefts and local stories that we are not seeing, which when looked at in conjuction with all the other reports, indicate  a coordinated orchestration and planning for the "end of the world" attacks that ISIS has blatantly threatened.

Remember, this isn't just rhetoric from ISIS, they are behind the coordinated attacks in France that killed 130 at multiple locations, the San Bernardino attacker has pledged allegiance to ISIS, they are publishing videos and images of their sluaghtering tens of thousands of Christians, they have published videos of American journalists being beheaded, children being trained in Jihad, a Jordanian pilots cages and set on fire.... and more.

The Obama administration is obstructing Congress on obtaining information about Syrian refugees, about Americans traveling to Syria and back and about the number of people with expired Visa's but are still in the U.S., as well as ignoring the majority of Americans that want his Refugee Resettlement Program halted. He is doing this even knowing that terrorists have infilitrated the program.

Obama mocks those concerned and claims they are scared of "widows and orphans," even those under the age of five..... perhaps he needs to see these children being taught to behead stuffed animals as they are turned into children jihadists by ISIS.

They are here, they are actively planning attack America and our White House Jihadist, Barack Obama, is directly facilitating and sanctioning the upcoming "main event" by his lack of action and refusal to call Islamic terrorism by its name.





In the event that the two videos above are removed from YouTube...... we have saved them and will gladly send them to those that ask.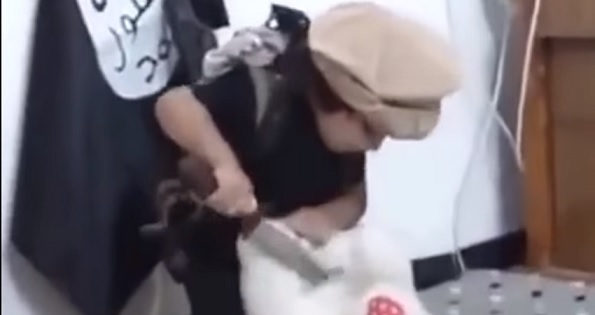 (Screen shot of - ISIS Video shows Young Boy Practicing Beheading on his Teddy Bear Stuffed Animal)

[UPDATE] Via the comment section from Battlesheep:



OMG! You have to watch the entire testimony to Congress in this video. These are complete corrupt morons. You can skip the corruption part if you want by starting it at the 2hr 30min mark. 




Absolutely unbelievable! 400,000 Visa overstays! We are toast!












comments powered by

Disqus