Whatfinger: Frontpage For Conservative News Founded By Veterans

"The Best Mix Of Hard-Hitting REAL News & Cutting-Edge Alternative News On The Web"
April 17, 2016
Dire Warning Issued 'It Is Going To Be A Rough July' - From Georgia To Colorado Things Are Rapidly Spiraling Out of Control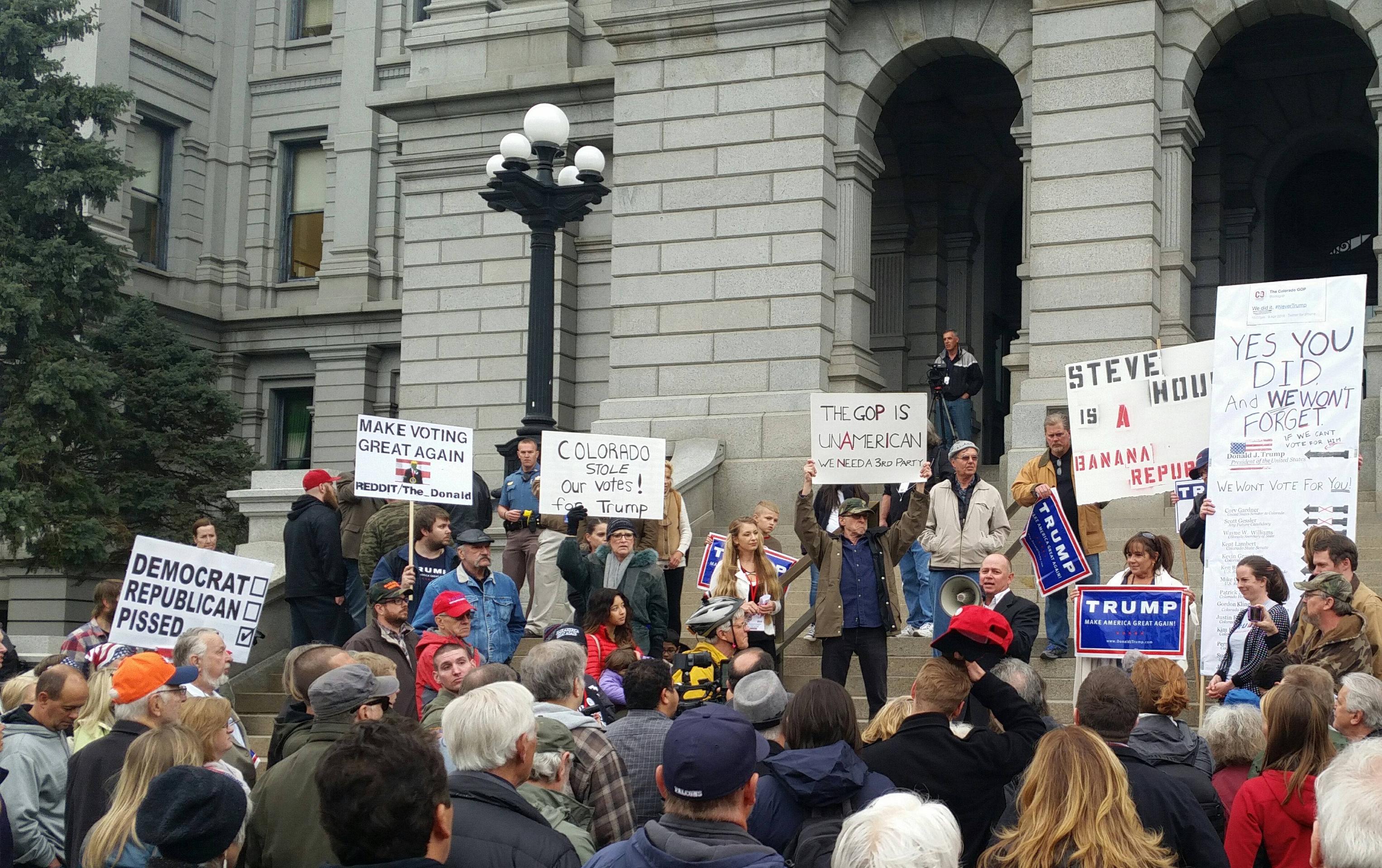 By Susan Duclos - All News PipeLine

BACKGROUND

When it was reported in early March that in preparation for the GOP Convention in Cleveland, slated for the week of July 18, 2016, the city of Cleveland was seeking to buy 2,000 sets of riot gear, we now have to wonder if that was because the RNC was not only  preparing for "potential" trouble but understood the righteous anger that would be aimed directly at them after they decided to sideline millions and millions of voters from Georgia to Colorado ahead of the convention.

With less than a week to organize, Colorado Votes Matter, using a Facebook page, manage to get up to 200 people to the Colorado State Capitol building to protest the fact that Colorado bypassed voters totally in order to "select" their candidate, handing 34 delegates to Ted Cruz without any votes cast by residents of the state. 

This was followed by the CO GOP tweeting "We did it. #NeverTrump," which was promptly removed with party officials denying they had tweeted it, but it was captured by quick thinking social media users.





ANP reader 'Trailhead' attended that protest and brought back some videos of the event to share with other readers, the first of which is Larry Lindsey, a Marine Corps Veteran, the man that started the #BurnTheCard movement we are seeing sweep the country, who took to YouTube and showed how he was denied entrance into the CO convention, then explained the events that led up to that fateful day, and ending with a video where he burned his voter registration. 

All three of those initial videos can be seen in the April 11, 2016 ANP article titled "Revolution Begins In Colorado - Voters Burn Registration Cards As GOP Delegates Are Removed For Voting Trump."



While the state of Colorado and the GOP rapidly attempted to do damage control claiming Mr. Lindsey simply didn't understand the process, he explained in his initial videos how he was threatened to be sidelined because he was a Trump voter, then he was,  and with testimony of other members of that "process," his experience was just one of many as was explained by a precinct captain on Facebook where the following statement was publiclized:



I was a precinct Captain and there was NO vote for a presidential canidate. Ever! Period! That's a lie when they say 60 thousand people voted on this! No way! We voted on dels that would move on to represent us, the will of the people. We at no time thought we were sending autonomous dels to decided on a presidential canidate. 



There was at no time on my level, and I bet at the state level too, a vote for a presidential canidate. 



Just votes for dels. And the Cruz team and the Denver GOP pushed and shutout all others who weren't Cruz supporters. Knowing at the national convention that their hand picked dels would vote Cruz. The other good people and dels from towns like mine didn't even know that was what was happening. That that was what was at stake. That's what was taken from Colorado.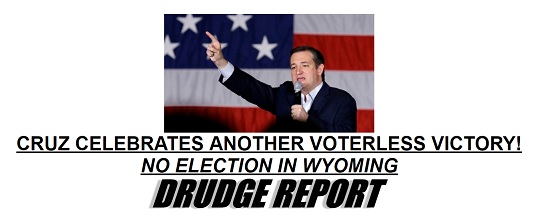 PRESENT DAY

Others have come forward with similar experiences in Colorado, but this is rapidly spiraling out of control from one end of the country to the other, as we see the headlines today where Ted Cruz is busy "celebrating" another voterless victory in Wyoming and in Georgia "Donald Trump supporters walked out of a delegate election in Georgia Saturday to protest a vote that robbed Trump of all of his slated delegates from a district that he won in the primary," as reported by Breitbart.



A Cruz-Rubio alliance at the district convention in Buford, Georgia helped to knock Trump supporters out of the district's national delegation altogether. Cruz supporters implied that Trump's people would "embarrass" the district at the convention in Cleveland. Then things got heated.

"This morning, I attended Georgia 7th Congressional District GOP convention as a delegate and a Donald Trump supporter. We were there to elect the 3 delegates and 3 alternates to the national convention," Ronnie Kurtz told Breitbart News. "Per the primary results, two slots were for Trump, and one was for Rubio. Sen. Ted Cruz (R-TX).



 finished third in the primary and had no delegates allotted to him…Nonetheless, the hall was stacked with Cruz delegates."



On the first ballot, the party voted on a delegate slate that would have taken away one of Trump's delegates but would have, at least, still given him one representative. That bloc would have given Trump supporter Debbie Dooley one of the slots and a Cruz supporter named Carolyn Fisher another slot, with a Rubio slot going to local party convention chairman BJ Van Gundy. But Cruz supporters voted down that slate.



So on the next ballot it came time to replace one or all of those delegates with new people. The Cruz supporters managed to knock out Dooley, the one Trump supporter.


Read the rest at Breitbart but video footage can be seen below.



All across America the GOP is being revealed as corrupt from the top to the bottom, ripped from the dirty dealings in private, behind closed doors as they are dragged into the harsh reality of sunlight where the American people are finally seeing just how rigged the system is and how they are blatantly manipulating a system that has rotted from within.

Related: Outright Panic Among Establishment Elite As Their Worst Nightmare Materializes - This Is Going To Get Much Uglier

Donald Trump offers up a dire warning to the RNC/GOP in the short video below where he tells them outright to straighten out or "it is going to be a rough July" when they hold their convention in Cleveland.



THE #BURNTHECARD MOVEMENT GROWS

Anger is building and if Colorado Vote Matters can organize up to 200 people to protest in Colorado in just a week, imagine how many can be organized given a couple of months. The justifiable outrage can be seen as more and more people across the country are joining the #BurnTheCard movement as shown in previous articles and we'll add  another below, where this fed-up woman  explains clearly why she is burning her voter card after RNC Chairman Reince Priebus was quoted as telling voters the "party" choose the nominee and if voters don't like it, they can "sit down."



STOP THE STEAL MARCH ON CLEVELAND - http://stopthesteal.org/



The power-brokers' short term game is clear; stall Trump just short of the magic number of delegates needed to be nominated on the first ballot with the knowledge that many delegates bound on the first ballot by Trump primary and caucus victories would be unbound on a second ballot. Much in the way the RNC stacked the galleries with anti-Trump partisans in the last two debates, anti-Trump quislings are being planted in various delegations that will be free to betray Trump on subsequent ballots.

That's why we have called for a STOP THE STEAL MARCH ON CLEVELAND- July 18 to 21-

four days of non-violent demonstrations, protests and lobbying delegates face to face

. We must send the GOP a clear signal thru our sheer numbers that we will not vote Republican nor work for the ticket if Donald Trump is robbed.

The insiders plan to totally ignore the will of the voters and use legal trickery and bribery to try to steal. Incredibly bribing delegates for their votes is NOT illegal.

We plan the biggest Rally in Cleveland history. We must own the streets. In numbers there is strength.



ANP is accepting #BURNTHECARD videos and/or pictures, copies of letters sent to the RNC or recording of phones calls made to the GOP, and will publish any sent to us in a followup piece, or readers can add any or all of the above to the comment section below. If you have something to share, email tips@allnewspipeline.com

In the previous linked ANP articles we have shown a numbers of #BURNTHECARD videos, as well as republished letters sent to the GOP that we were copied in to and emails sent directly to ANP.... another of which, sent Saturday, April 16th, shown below:



Subject: A comment I sent to the GOP



Thanks for this article found on ANP. I contacted the GP WITH this comment.



"What was done in Colorado was criminal. The people have a voice, and it is being stifled by the GOP. I have been a Republican my entire life and now sick and tired of the corruption in my party. I am ashamed how the GOP has dealt with Trump and the delegate selection process. Shame on everyone involved. You are a disgrace to this nation!" 




[UPDATE]

Another email sent to ANP on 4/16/16:



Subject: Fwd: best let the people vote before chosing the delegates

I am sending this in reply your article "Outright Panic Among Establishment Elites As Their Worst Nightmares Materialize"  I do not want to have my email address or my last name published.  You stated you are accepting copies of letters or recordings. 

I find it best to consider your audience and the desired reaction when communicating an opinion that is in opposition with those of whom you are expressing it to.  With that in mind I have sent the following email to ecampaign@gop.gov, that I am sending to you now.  




Word to the wise: 

  The are millions more American citizens than you.  You would be wise to let the people vote before selecting the delegates.  Your current strategy does not suit your purposes well.  Straighten up and get some sense.  Are you really ready for what you are bringing on yourselves?  You will be the impetus.  You will be responsible.  The pacifying suave for the masses has been the vote and the claim or illusion of freedom in this "representative republic" Americans call home.  Take the perception of the peoples voice having any impact or influence away and you will reveal more than just this egregious election process.  A plethora of violations will be scrutinized, no longer overlooked and denied follow by an indeterminate reaction.  Take away the image or idea of freedom and just what do you expect to happen next?  Go over your strategic planning again.  You have overlooked several vital contingencies.  Change your tactics or risk losing everything you  have already accomplished.  I hope you understand the voluminous mistake you are making and it may be too late to walk this back.  Add this to the cataclysmic economic upheaval heading straight for us and you do not want to be recognized as the orchestrators of either.  As of right now you are and it goes without saying, perception is reality.  Think on this again.  Let the people have their vote prior to choosing the delegates.  At the very least give them the impression of a representative republic.  Come up with something better than your current position and watch over how you state things.  It comes across as both sloppy and insulting.  Attempt to appear as competent leaders in charge that care about Americans first and foremost, not as the desperate power hungry impotent fools you are portraying now please.  You have become an embarrassment.  Fix this!


signed,

[Name redacted by request]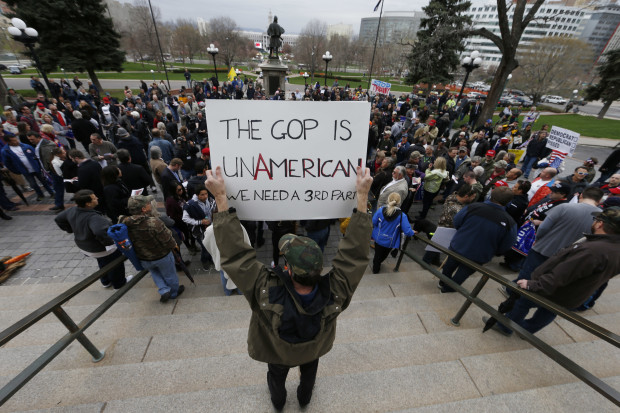 BOTTOM LINE

Ladies and gentlemen it has become abundantly clear that the RNC/GOP is attempting to "select" the presidential nominee rather than allowing voters to "elect" the nominee of their choice and the only time the GOP truly "wants" the voice of "we the people" is in the general election in November when they NEED voters to show up to defeat the Democratic nominee that the Democratic party "selected."

Voters must understand that the RNC/GOP does need us, the voters, in the general election and unless they are made to understand, in no uncertain terms, that those voters they will be so desperately pleading with in November to "get out and vote," the very same people they have openly and blatantly disenfranchised during the campaign season, WILL NOT help them maintain this farce in November..... then they will continue to sideline each and every American that does not toe their official line.

CONTACT INFORMATION FOR THE GOP



Republican National Committee

310 First Street, SE

Washington, DC 20003

Phone: 202 863-8500

Fax: 202 863-8820


Email: ecampaign@gop.com
NRCC Contact Form- https://www.nrcc.org/contact-form/

GOP Facebook: https://www.facebook.com/GOP

Chairman Reince Priebus Twitter - https://twitter.com/Reince
Reince Priebus at Facebook - https://www.facebook.com/ReincePriebus
Write a public note to Reince - http://www.fastnote.com/reince-priebus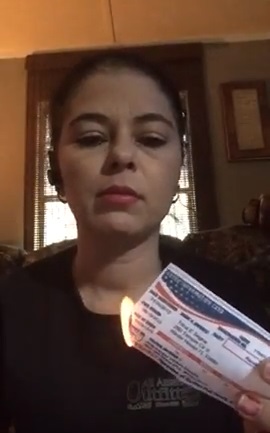 More videos from ANP reader Trailhead from the Colorado protest below: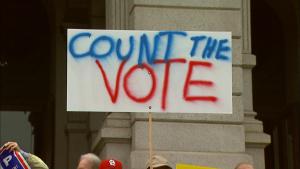 comments powered by

Disqus